I drove down to The Hundreds HQ the other day with a newfound excitement. Not to say I am not always excited to drive to Vernon, I mean the building is filled with fun smiling faces, an awesome mini ramp, and tons of amazing clothing. But this was because I was meeting up with Mike Blabac. He and I had the pleasure of crossing paths more then 10 years ago when he was living in the valley area and doing a article about the San Fernando Valley for Transworld. Along with that, we both skated and had a lot of the same friends, but being that some time has passed, I'd since discovered photography, new relationship has come from that. We have similar interests now in the art of photography, and it's always rad to talk to him about this stuff since I hold him in high regard as one of my personal favorite photographers. Doesn't hurt that he is a all around nice guy, so I thought it would be cool to meet up and introduce him to the good people at The Hundreds. Thats what life is all about right? New experiences and new connections.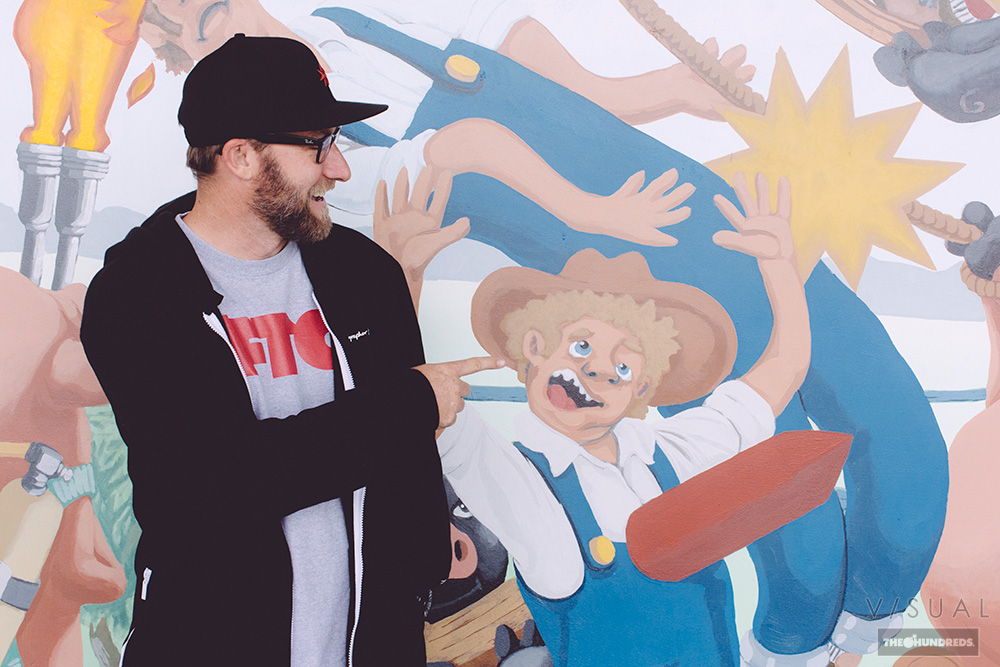 Mike appreciating the art work on the front of The Hundreds HQ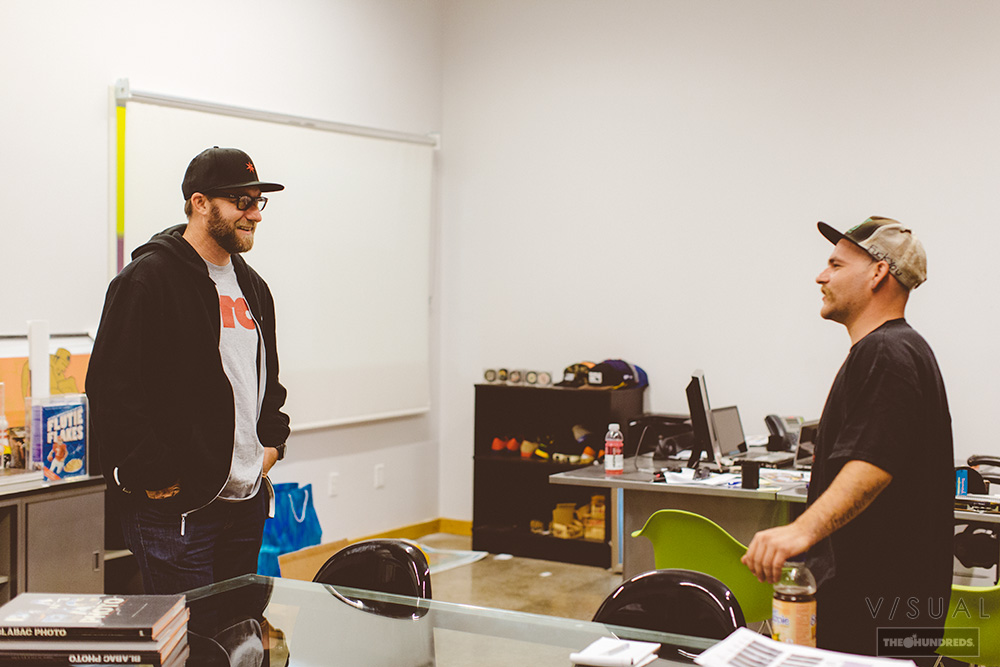 Skate talk with Scotty.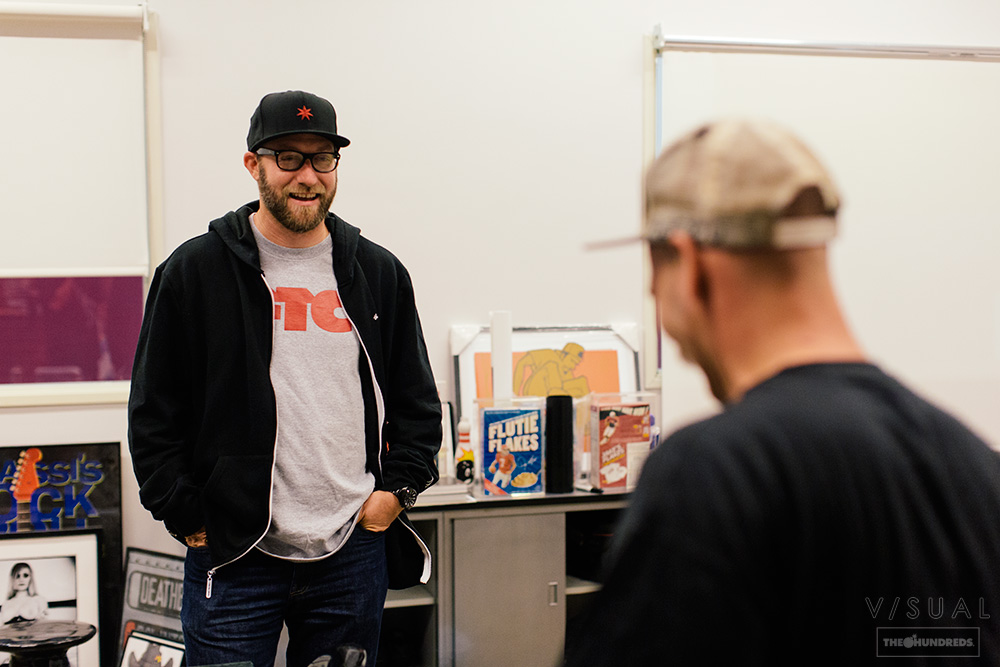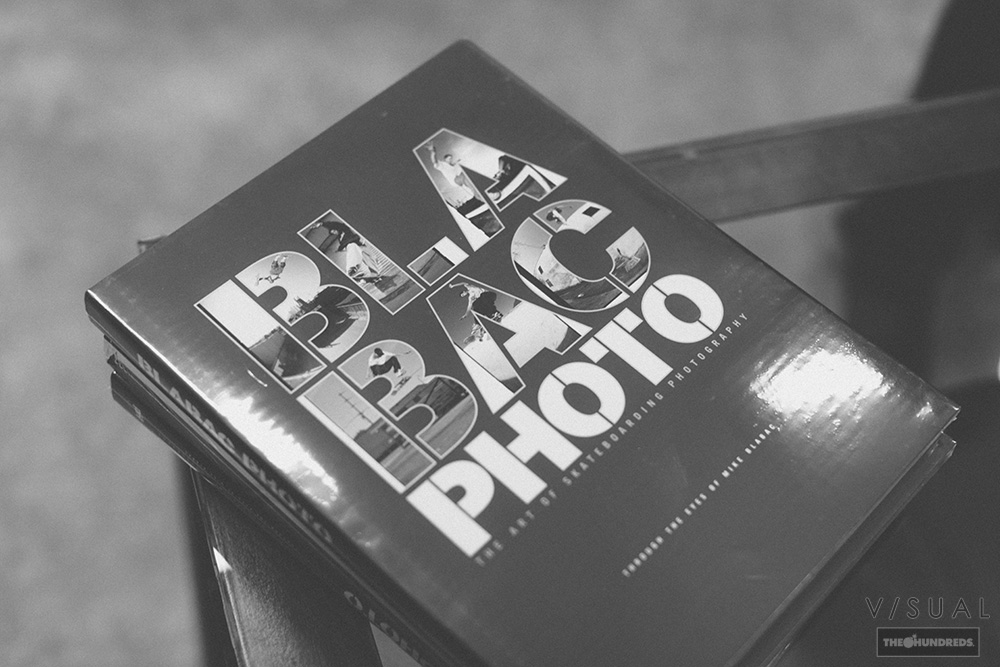 Mike was kind enough to drop off a few copies of his book "The Art of Skateboarding Photography" at the office.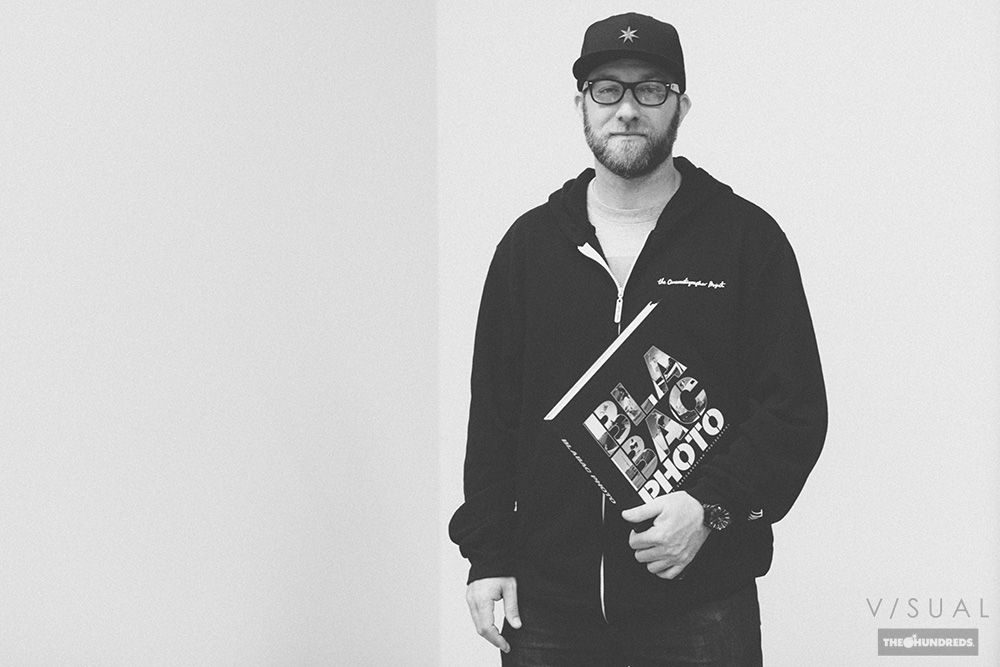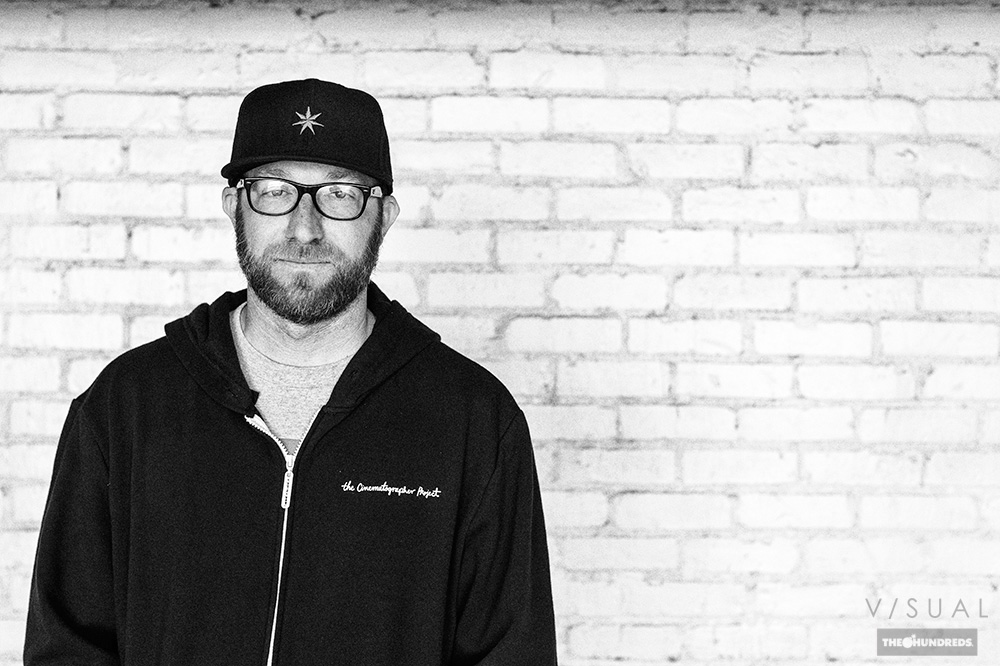 I definitely was honored to shoot this portrait of one of my favorite and legendary skateboard photographers.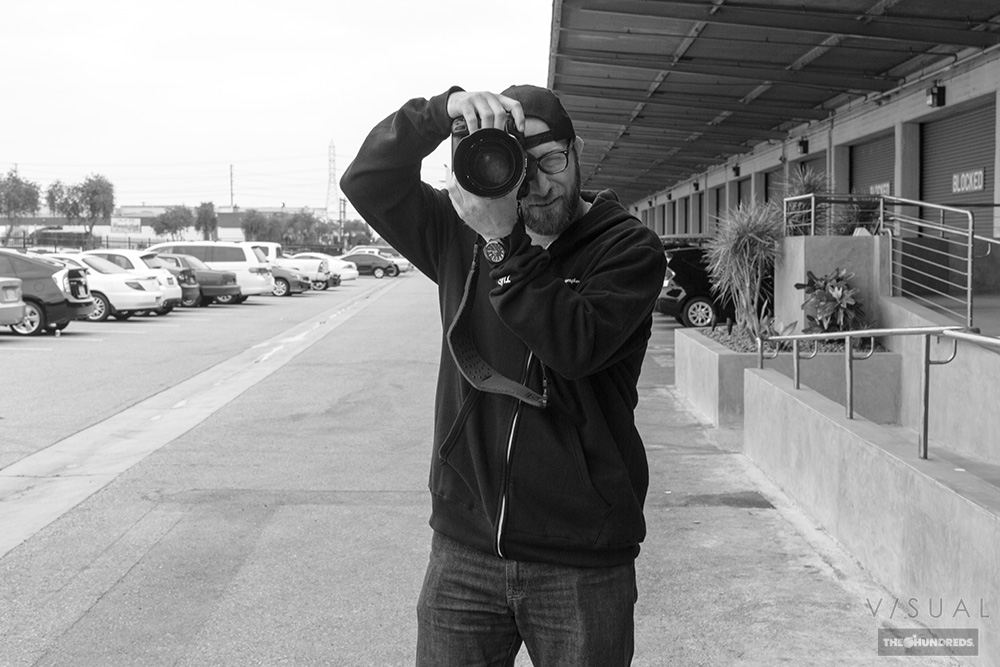 Guess it wouldn't be right if he didn't snap one of me. Check out Mike's newly relaunched site here.