Chef Ori Menashe shows us the staggering finesse, care, and time put into the creations at Bestia, a restaurant in the Arts District of LA. Bestia's been one of the most talked about restaurants of recent – lauded for its unique resourcefulness, dining experience, and the impeccable balance of its dishes.
Using fresh Santa Barbara sea urchin, the pasta incorporates spaghetti cooked perfectly al dente, to balance out the richness of the sauce, and chilies and dehydrated, grated squid ink bottarga that take 5 days to make – a process truly of patience and love. Finished with raw sea urchin and a sprinkle of sea salt and lemon, Chef Ori says, "With the sea urchin spaghetti, we look for balance of textures." Soft versus hard; with the acidity of the lemon balancing out the creaminess. It's no wonder Ori mentioned it's difficult sometimes to find the right wine to pair with their dishes sometimes, as the ingredients themselves pair off independently.
Bestia, which means beast, is run by both Ori Menashe and his wife Genevieve Gergis. They're compelled by a philosophy of balance, and non-waste. "No waste – and that's why we're forced to be creative," says Ori. Using whole animals – 2 pigs & 3 lambs a week to be exact, butchered in-house – and only seasonal produce, they're one of the few Italian restaurants in LA that actually neglect an integral Italian fruit during certain periods of time throughout the year: "We don't use tomatoes when they aren't in season," explains Chef Ori. "We use them only when they're in their peak, and that forces us to change our menu all the time." It's a risk that few Italian restaurants take – and it's not surprising that Bestia is among that solid few.
Keep your eyes peeled for Ori and Genevieve's new Middle Eastern restaurant that they're planning to open within the next year.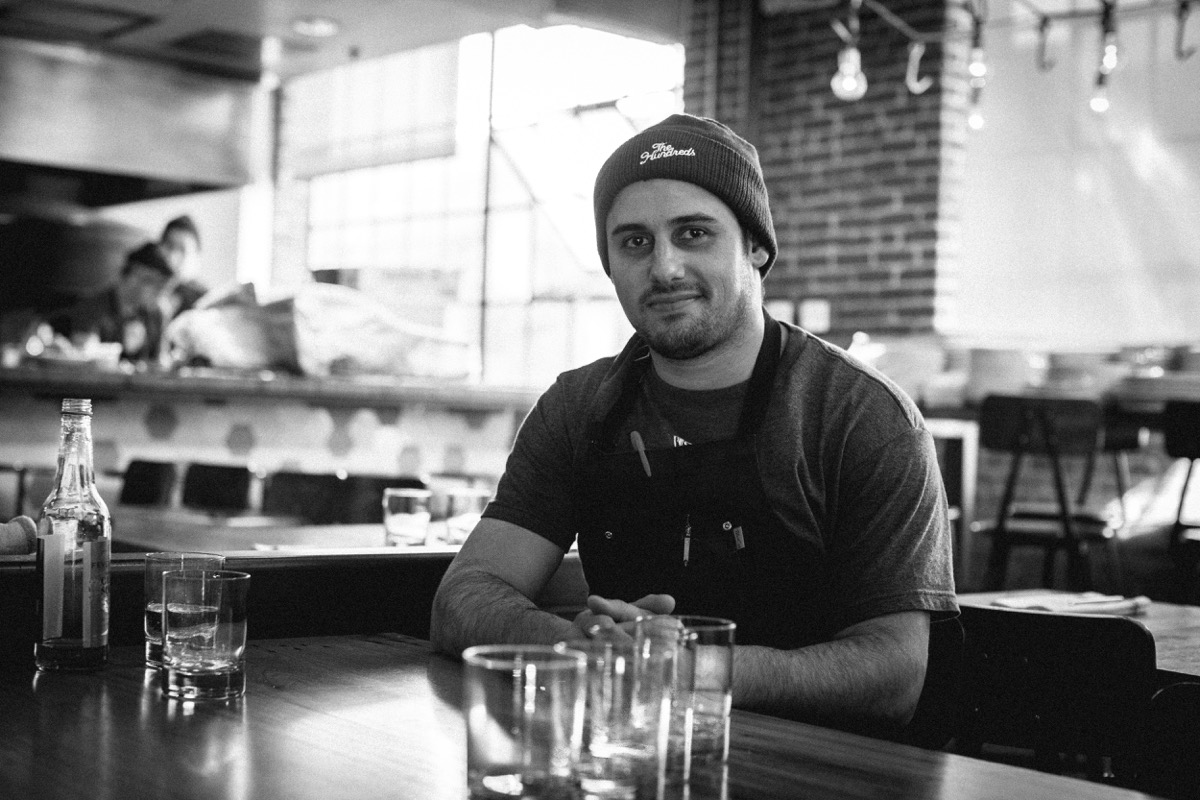 Chef Ori Menashe.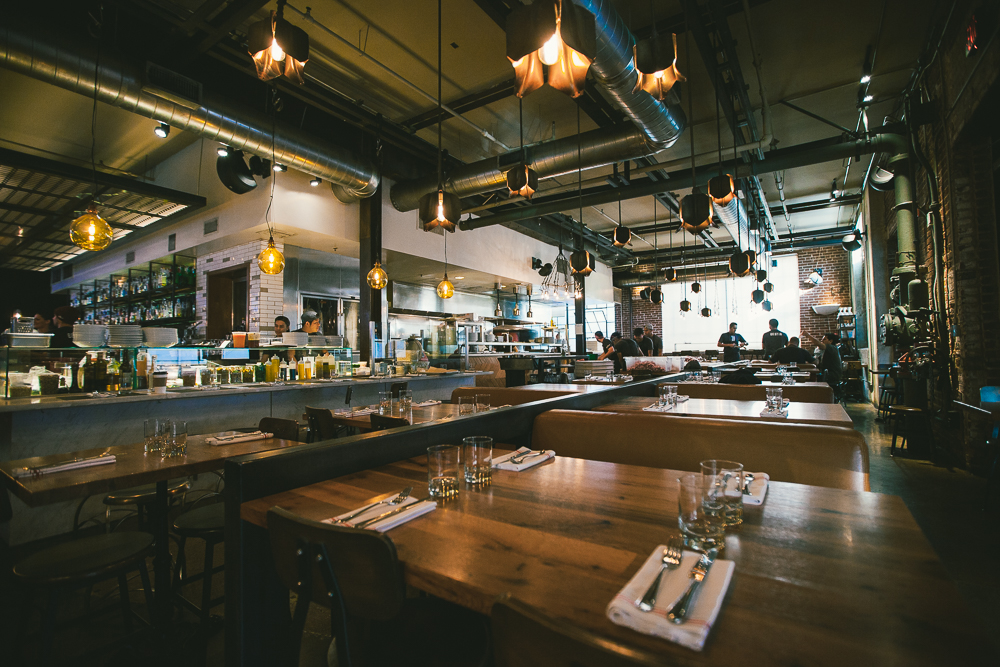 Bestia during evening prep time.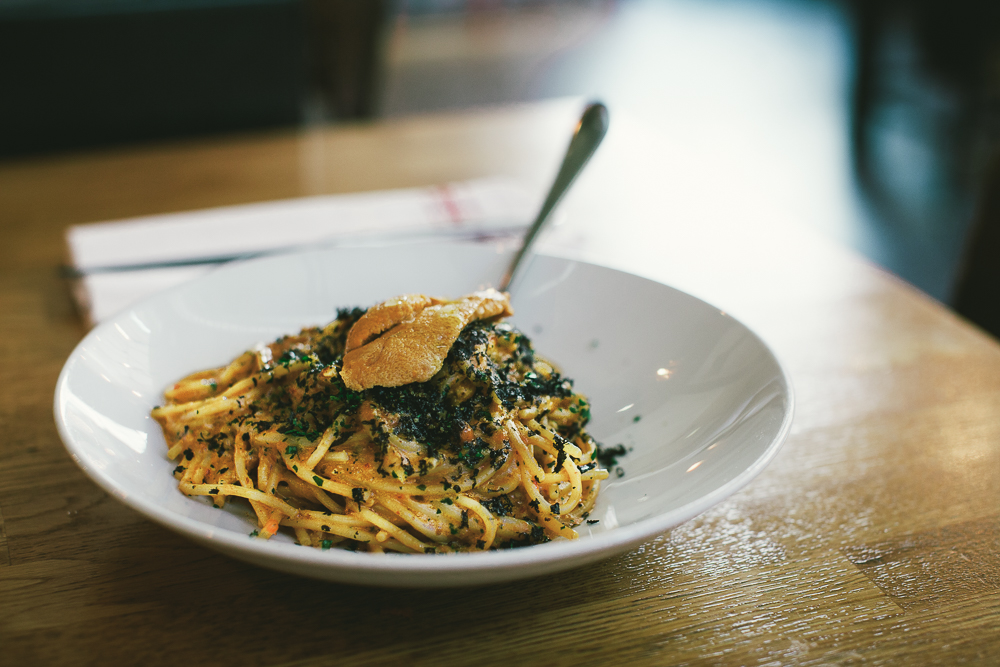 Spaghetti Rustichelli / Sea Urchin Spaghetti.