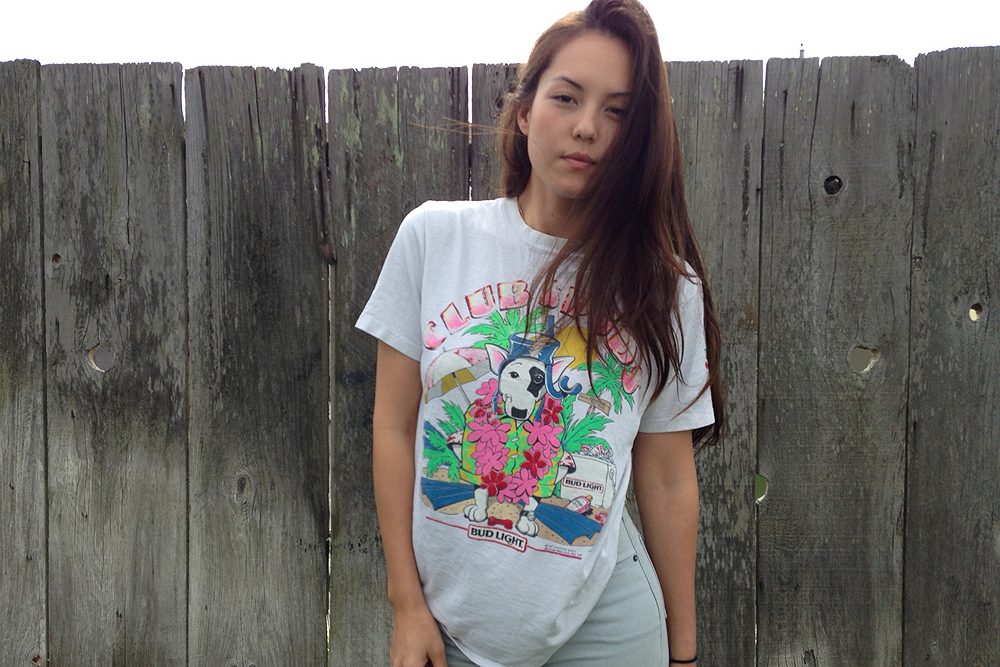 The T-Shirt: 1986 Bud Light "Club Spuds" Spud MacKenzie shirt.
The Story: A friend of mine bought this (epic) T-shirt at a thrift store up in San Francisco for me years ago and I just about died when he gave it to me. Spud getting lei'ed? C'mon!
I can't help but crave mediocre beers, baby back ribs and my itty-bitty denim shorts when I wear this.
BEST SHIRT EVER!!
What's up, Julia? I have a video (yes… I'm finally getting around to shooting another video) for my upcoming Spring collection… Can't wait to share it with you :).