Supreme x Air Jordan – This is an ill sneaker, and Supreme is doing it their way. The chip camouflage pattern has used from shirts to hats, and now it is executed across a beautiful pair of retro Jordans. The 5 takes on the camo print perfectly and leaves just enough room on the quarter panel to display to the Supreme logo. The reflective metallic tongue stays intact and the icy blue sole adds to the allure. There's no word on a release date, but you can definitely expect long lines.
You'll be hard pressed to find anyone that turns a collaboration up better than Supreme. The Air Jordan 5 is an iconic basketball sneaker that is the latest to get the New York brand's touch. The chip camouflage – used in previous button-ups and camp hats – is used across the uppers of the beloved retro. A subtly-hidden Supreme logo is located on the plastic quarter panel and the collaboration adopts a black midsole and icy clear outsole. The recent leak is setting the streetwear world a flutter, and there are rumors two more colorways are on the way.
Source: NiceKicks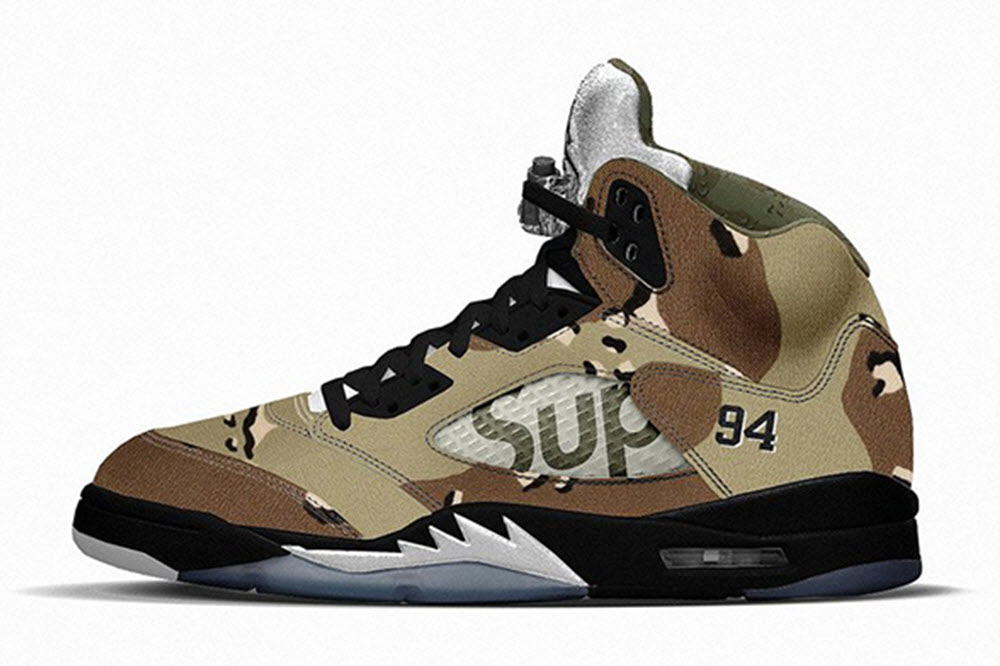 Marshall London Smartphone – There are a lot of gimmicks when it comes to smartphones, but this one from Marshall seems like a pretty good idea. Audiophiles will appreciate a new chipset dedicated to improving sound. And Marshall also throws in some proprietary DJ software. Add the nostalgia of the grainy leather finish, gold trim, and a wheel to adjust volume, and you got a pretty sweet phone.
Marhsall's expertise in amplification has stretched beyond the guitar and onto a smartphone. Their new Android-based smartphone is designed for audiophiles that have an appreciation of clear quality sound. Using a nostalgic design, the phone features a grainy black leather finish with distinct gold accents. A wheel is employed to adjust the volume and the smartphone arrives with a special audio-specific chipset designed by British manufacturer Wolfson. Add a little bit of DJ software, and you got a solid smartphone that can really jam.
Source: Engadget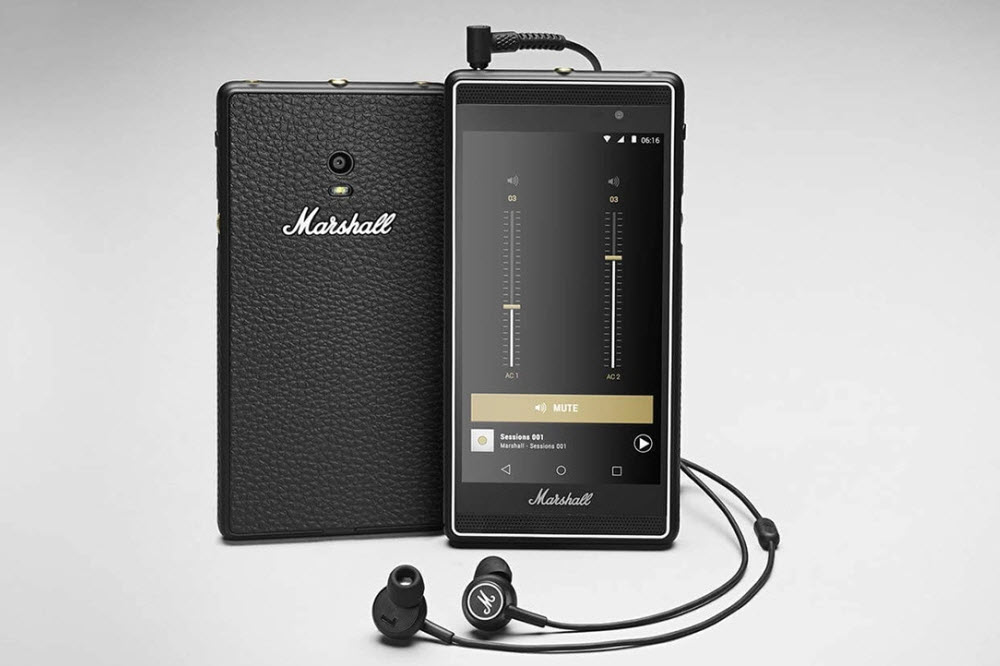 Out of the Box: The Rise of Sneaker Culture – Where would streetwear be without sneaker culture? Out of the Box: The Rise of Sneaker Culture takes a careful look into the idea of buying, collecting, and trading shoes. From interviews with Tinker Hatfield to glimpses into the most popular sneaker brands in the world, the book is filled with big beautiful colors.
I don't know who author Elizabeth Semmelhack is, but the fact that she scored interviews with Tinker Hatfield is enough to pique my interest. Besides the interview with Nike's more prolific shoe designer the book also takes an in-depth look into sneaker culture and the archival nature of sneakerheads. The book also explores other brands such as Converse, adidas, and Reebok. But, the best part is that this is printed by Rizzoli and that means A LOT of big colorful pictures.
Source: Amazon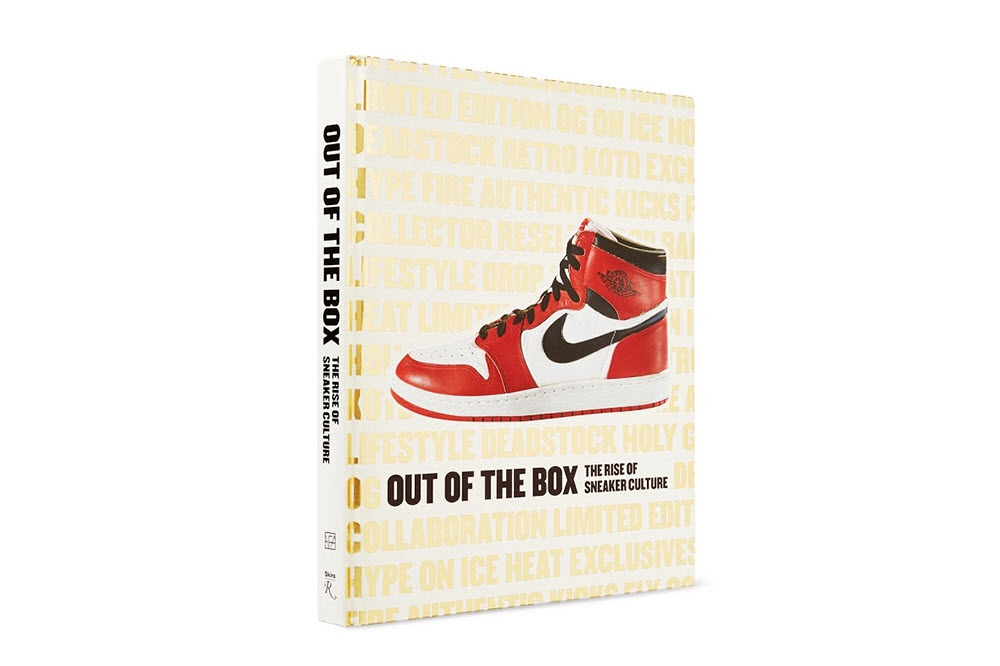 Lexdray for MLBPA – This is a win for the little guy. Lexdray is a small brand that just scored a huge deal. By staying true to quality design and craftsmanship, they've snagged an exclusive deal with the Major League Baseball Players Association. Their partnership kicked off this week for the World Series, took the best-selling Beijing Duffel bag, and customized it with the Major League Baseball Association logo patch. This is a major win for independent brands and proof that dedication can go a long way.
The Major League Baseball Players Association is the collective bargaining representative for all professional baseball players and does extensive traveling on the behalf of the league and its former players. All those domestic and international miles means they need luggage the lasts and have tapped Lexdray to be their official supplier. The partnership kicked off on July 14 right in time for the MLB All-Star Game on the same day and features a custom Lexdray Beijing Duffel bag. The sleek bag is made with military spec textiles, premium hardware, and Major League Baseball Players Association logo patch.
Source: Lexdray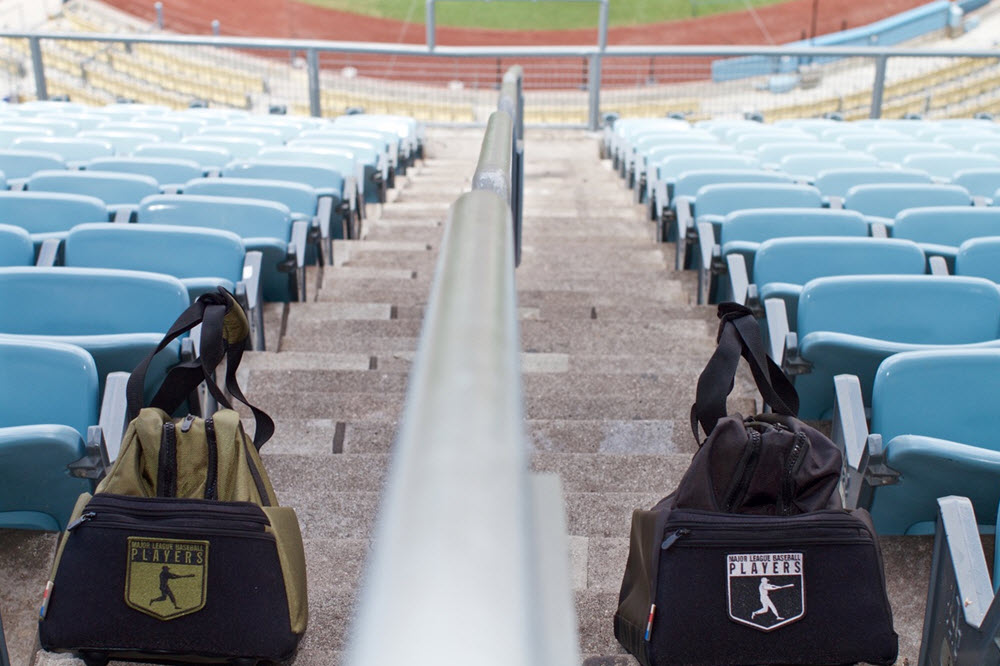 Stussy 35th Anniversary Book – Doing anything for 35 years is pretty tough, but doing it in the fickle fashion industry? Stussy is a legendary company and through the years, they have blended surf and skate culture with nearly every walk of life. Check out the countless collaborations, editorials, and custom artwork devoted to Stussy in this special anniversary book. Stussy is still strong as ever, and peruse through this limited edition book to learn why.
Stussy kicked off in 1980 and for 35 years the SoCal-based brand has stayed true to its art and design. With 35 years under its belt they take a retrospective look with an in-depth book. Entitled Stussy 80-15 the book looks back and over three decades of artwork, collaborations, editorials, art projects, and more. This limited edition book is set to hit stores this Friday, July 17, and will be available at Stussy Chapter stores, along with some exclusive online outlets.
Source: Stussy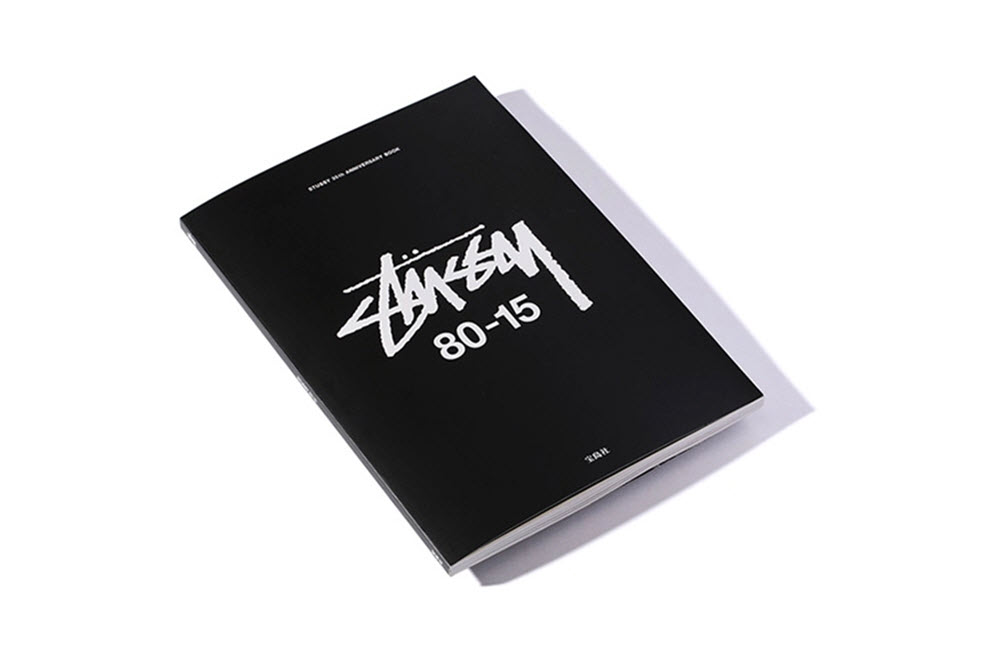 Knight Rider K.I.T.T. USB Charger – I arrived in the United States in 1983 from Taiwan and all my older American-born cousins would swoon when the watched this show. I didn't understand what was going on, but that talking Trans Am was burned into my memory. Think Greek has brought the sarcastic KITT back, and besides funny phrases, it charges your electronic devices. With two USB outlets, the device outputs 1.0 Amp to power your smartphone or tablet when your driving.
Maximizing you car outlet with a couple of USB chargers is nothing new, but now you can do it in style. Think Geek hits fans with another standout USB car charger and this time, it involves Knight Industries Two Thousand (KITT) from '80s hit Knight Rider. The device plugs easily into your car and offers two USB outlets that are capable of 1.0 Amp charging. In addition to powering up your devices the charger also has oscillating light bars and 11 different KITT specific audio responses.
Source: ThinkGreek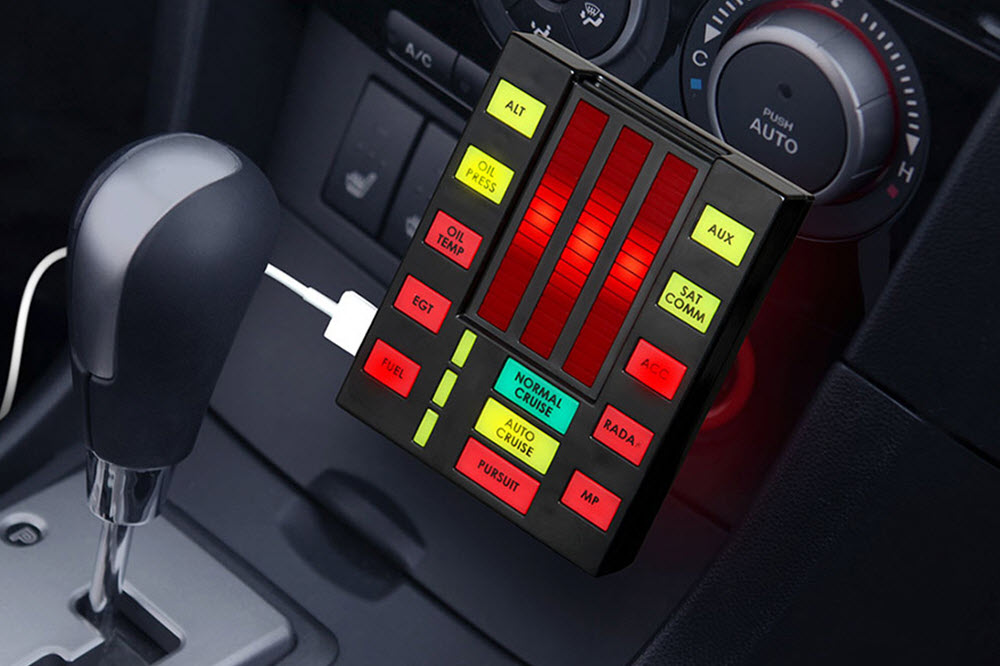 Nike Air Jordan Retro 7 "Bordeux" – I don't get excited about Jordans any more. The sneaker maker has been so saturated by contrived colorways that I don't even bother. BUT, there are the OGs, and the "Bordeux" is one of the select few that brings a glimmer in my eyes. It may not have the window pane tongues like the 6, or the plastic wings like the 4, but the Jordan 7 is sharp. That aggressive and sleek silhouette is perfect in grey, and is set to drop tomorrow, July 18.
There are some sneakers known simply by their nicknames, and this particular Jordan 7 happens to be one of them. The sneaker is largely black and grey nubuck, but the hint of burgundy on the tongue, Jumpman, and outsole has them affectionately known as "Bordeaux." For this retro release, Brand Jordan promises a product that is more similar to the original. Whether it's better materials, shape, or just having some person wipe the excess glue off of the uppers Nike is looking to charge more. These are set to drop next Saturday, and retail is set at $190.
Source: Rock City Kicks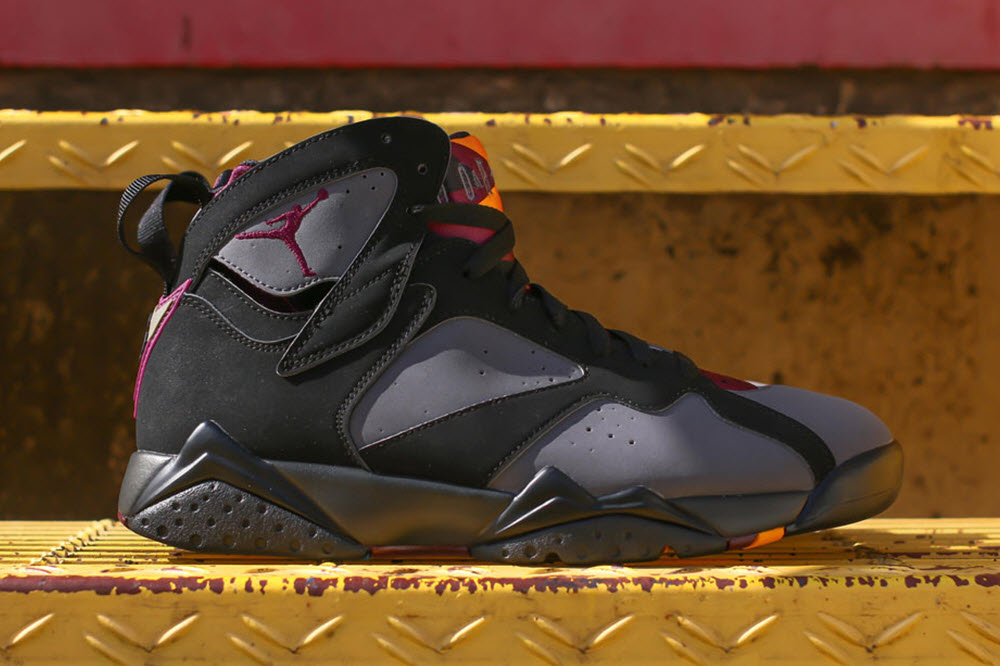 GOOD ART x Jim Phillips – I'm not down with that price tag, but everything about this collaboration between GOOD ART and Jim Phillips is simply awesome. The Screaming Hand is one of the most recognizable images in skate culture and GOOD ART does an amazing job of making it into a collectible piece. Using sterling silver, the GOOD ART team makes each one of these label pins by hand. Limited to only 30 pieces worldwide, the Screaming Hand pin is available now.
Santa Cruz Skateboards has been holding it down for thirty years and riding along through the ranks has been Jim Phillip's iconic Screaming Hand. The original image has been used across decks to t-shirts, and even collaborative projects with Marvel. GOOD ART is taking the graphic and creating a sterling silver lapel pin. Handmade in Los Angeles, the pins are made in an extremely limited quantity of 30 pieces. Look for the pieces to drop online today, July 13.
Source: GOOD ART