Diamond Supply Co. Fairfax Slides – I can't ever see myself wearing a pair of Diamond Supply Co. shoes, but I can totally get behind these. These summer slides are ultra chill, and the clean, simple look goes with nearly everything. The hard part is deciding between the red, black, and the diamond Tiffany blue.
Nothing says summer better than a pair of sandals. Whether their thongs of slip-ons, the minimal footwear tells the world, "I'm on vacation." For summer, Diamond Supply Co. has dropped their own collection of slides with the familiar diamond logo displayed proudly across the front. The Fairfax slides arrive in either red, black, or diamond blue and have a dual-density outsole along with Diamond-Lite foam for premium cushioning. Priced at $40, the trio of sandals are available now in stores, and online.
Source: Diamond Supply Co.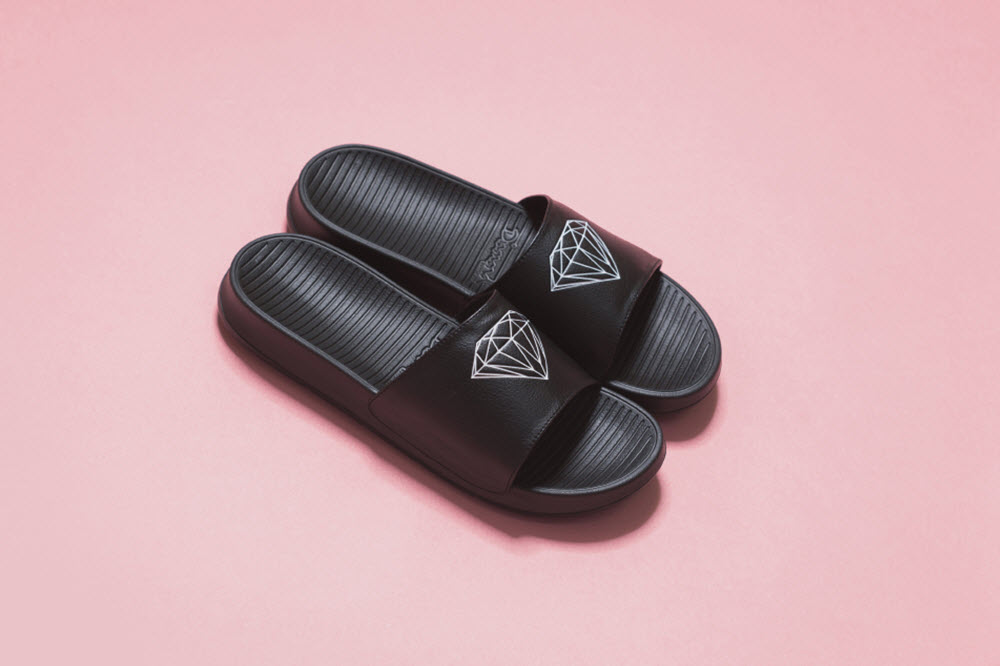 OCuLink –Whether you came or not, this is a going to change the game. One of the shortfalls of many laptops is the video card. High-end laptops have processors, RAM, and memory that rival desktops, but the small form factor means a lackluster video card. The OCuLink reconciles this persistent problem by allowing you to attach a separate external graphics card. The cable is ready to work with most external video cards, but those video cards that need a separate power cable or have huge transfer rates will have to wait.
Without a dedicated video card, most laptops cannot play the latest computer games. That's all about to change with the OCuLink because this cable is allowing laptop owners to attach their own external graphics card. The cable actually allows the connection of other types of external components, but its real draw is its ability to connect to a PCI Express video card. With a maximum transfer rate of 32 GBps, it cannot support beefier video cards like the NVIDIA Titan X, but any external video card upgrade would destroy convention onboard video options.
Source: PCWorld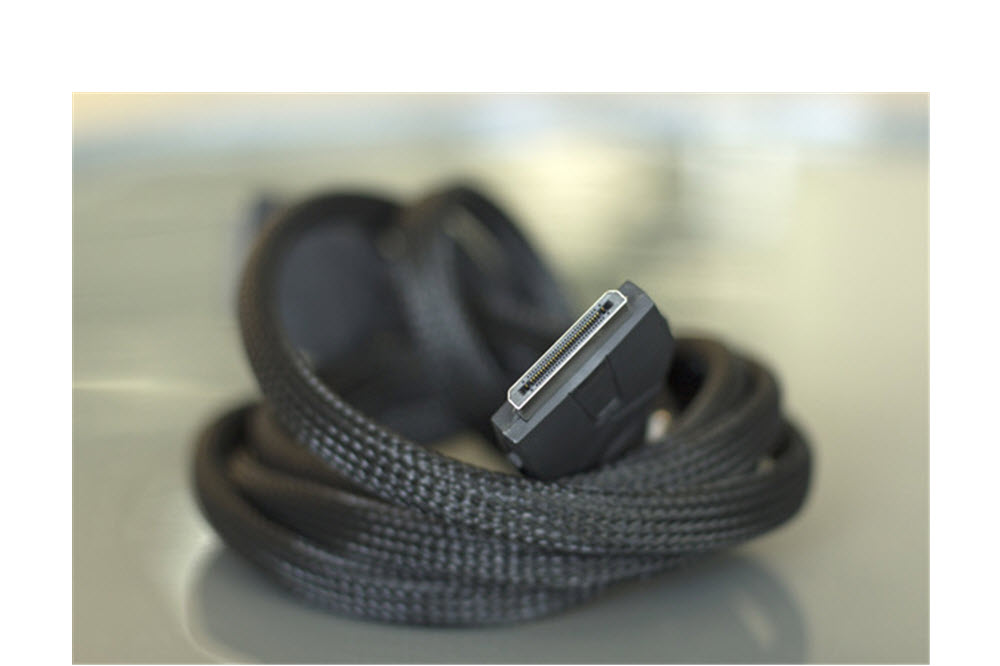 NEIGHBORHOOD x Porter x One Minute Gallery – NEIGHBORHOOD continues to show why they're ahead of the pack. While other brands are developing new accessories, they went the vintage route and dug up some Swiss gems. Represented in this collaboration with Porter and One Minute Gallery are some of the most collectible and respected watches in horology. In addition to a gorgeous restored timepiece, the watch will arrive on a custom Bund strap. The classic pilot style isn't my cup of tea, but I must admit that it lends itself well to the watches that NEIGHBORHOOD has elected.
You either love the Bund strap, or you hate it. Unlike most straps, this one wears a lot bigger and more like a fashion bracelet than it does a timepiece. NEIGHBORHOOD takes the flight heritage of the Bund strap and works with Porter and One Minute Gallery to create a series of exclusive vintage watches. The project has three brands working tirelessly to source, restore, and maintain an array of vintage Rolexs, Omegas, and Tudors. The project is a labor of love and will be available exclusively at the NEIGHBORHOOD Shibuya location starting this Saturday, June 27.
Source: Honeyee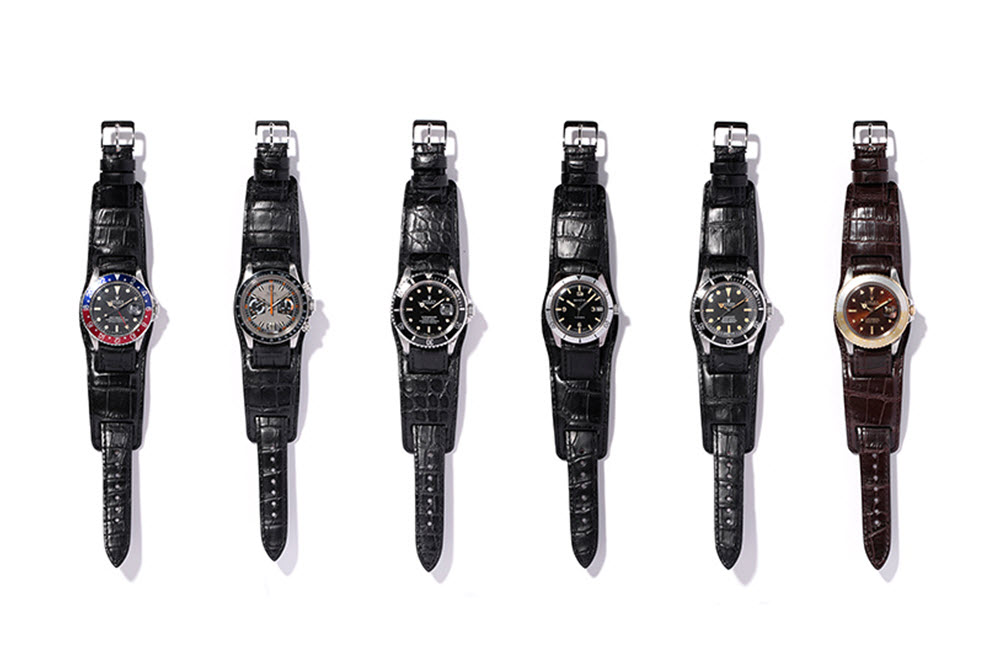 Cotopaxi Tikal Rain Shell – It's nice to know that your money for something also goes on to help others. Purchases from Cotopaxi also means a commitment to helping people in the poorest parts of the world. So if you need a reliable rain shell, then peep the Tikal. It's a 2.5 layer breathable shell that has a nice four-way stretch and comes with one of the best guarantees in the industry. For the next 61 years, the Tikal will not give you any problems, and in the off chance that it does, then you get Cotopaxi to foot the bill.
Besides being committed to making kick-ass outdoor gear, Cotopaxi also stresses a responsibility to humanity. Their Tikal Rain Shell is more than just a breathable shell with four-way stretch fabric because all Cotopaxi comes with a human life-span guarantee of 61 years, and proceeds go directly to helping people in the poorest parts of the world. Feel good and look good is a promise that many brands cannot make, but Cotopaxi sure can.
Source: Cotopaxi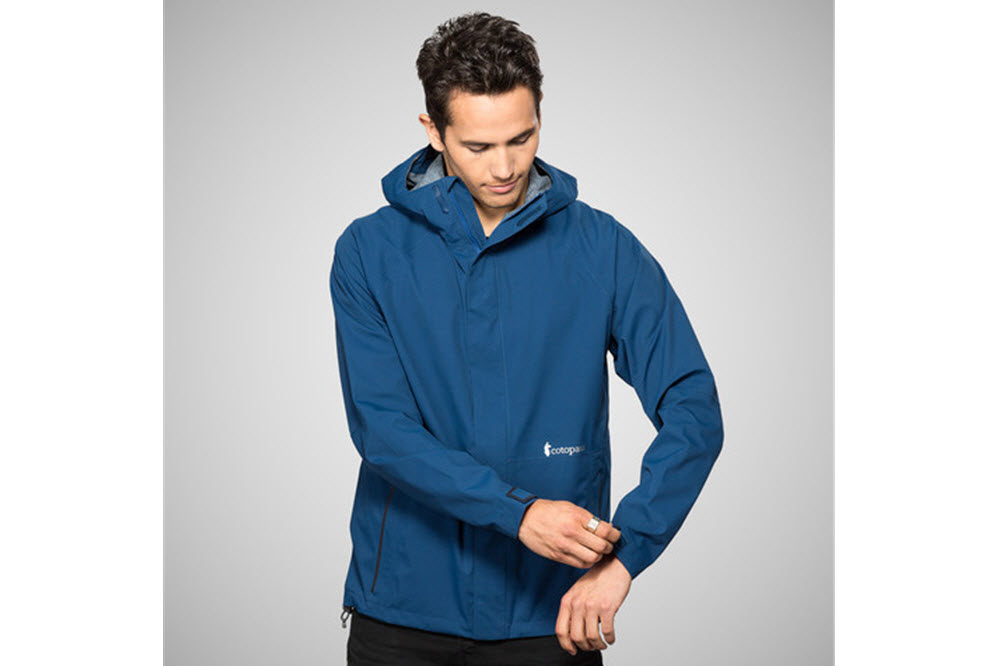 Filson Cotton Cruiser for Spring/Summer 2015 – Filson is for those that want things to last, and I'm stoked to see that they took one of their best winter silhouettes and updated it for spring. In lieu of the thick boiled wool, the jacket is made from one of Filson's most notable textiles. The Seattle-based company's tin cloth is renowned for its durability and ability to repel water. The tin-cloth fits perfectly for the Cruiser, and the construction continues to be on point. If you haven't given Filson a try, then I can see this working well all four seasons of the year.
My wool cruiser from Filson has been my most reliable winter purchase for the last 7 years. I've taken it through winters in New York and Vancouver, and it still looks new. I'm glad to see that there is now a spring and summer option in the Cotton Cruiser. Made from the Seattle-based company's trademark oiled tin cloth the field jacket has a tightly woven cotton-canvas that is water repellent. With snap fastening closures, internal pockets, and large packet pockets the coat is ready for anything. And unlike, the previous wool model this one is lighter, more breathable, and perfect for those cool nights during the summer.
Source: MR PORTER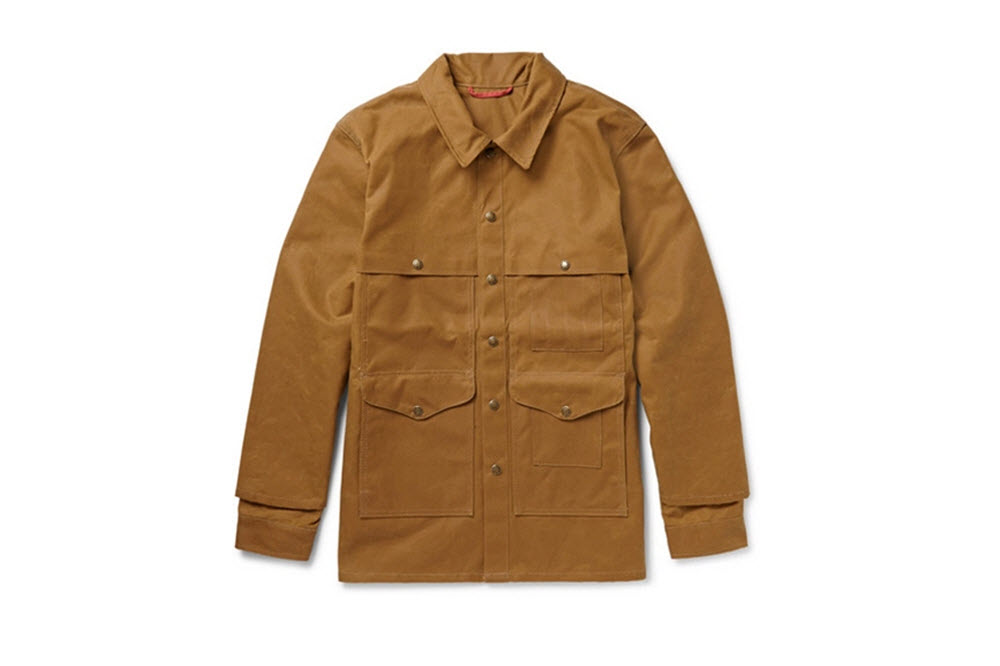 Rick Owens Leather Lace-Up Boots – I have no love for Rick Owens' sneakers, but the way he shapes a pair of boots is magical. This isn't the first time Rick Owens has killed the boot game, but it is worth mentioning how he turned the work boot into something of beauty and refinement. Instead of the traditional wide toe, Rick Owens slims things down, but keeps the round boot shape. The soles are also thinner than most work boots, and the leather supple and soft, but it's hard to deny the workwear pedigree. Basically, he made a kick-ass workboot that goth-ninjas and your "basic" friends can appreciate.
Rick Owens is usually associated with goth-ninjas and dude's that have no problem wearing skirts, and that's okay. But don't ever sleep on Rick Owens footwear. You may not appreciate his avant garde approach to apparel, but Rick slays when it comes to shoes. The new Leather Lace-Up boot is simply beautiful. Using a familiar work boot silhouette, Rick manages to turn up with an aggressive and slimmer shape while retaining a utilitarian appeal.
Source: Rick Owens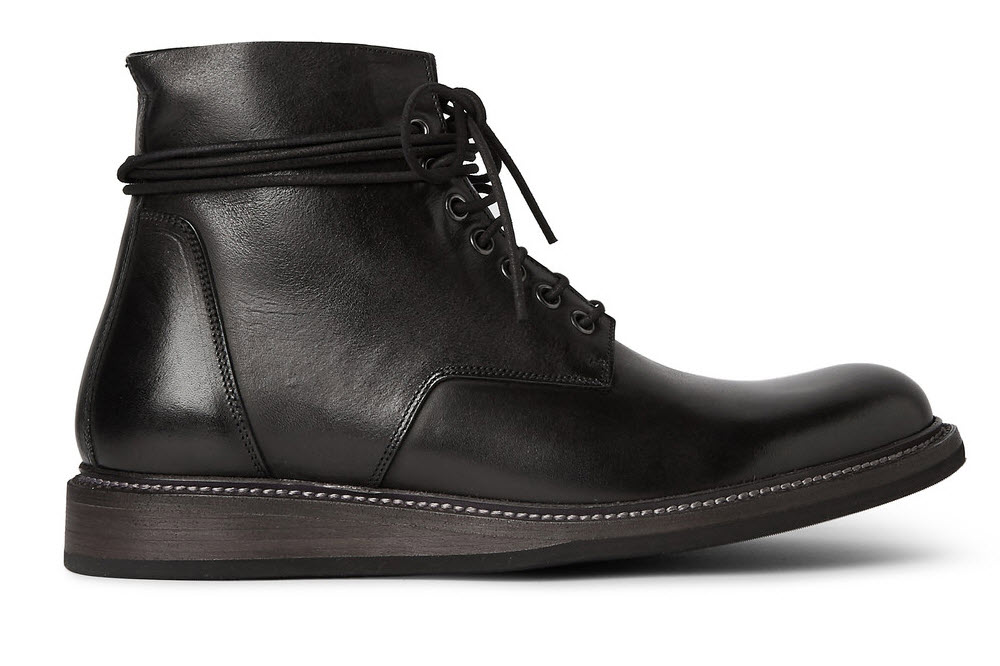 Mikme Wireless Mircophone/Audio Recorder – If Mikeme's Wireless Microphone really does what it promises to do, then we have a real game changer. Sharing a mic with a friend for a podcast super sucks, and having a Wireless Microphone that picks up 360 degrees of sound will be a real godsend. In addition to revolutionizing the approach to amateur recording, the Mikme also comes with a built-in hard drive and a new Bluetooth profile that is supposed to have less loss. Crystal clear sound wirelessly? Mikeme really has something awesome on their hands if all their claims are indeed true.
We all have audio recorders on our smartphone, but for those that want a more professional sound, the purchase of a microphone was always necessary. Mikme wants you to skip the tethered microphone in favor of a wireless audio recorder. The Mikme is a studio quality microphone that saves your audio on its 8GB hard drive. Once the sound is ready for production, Mikme can deliver your recordings via Bluetooth, or you can connect it with a USB cable. Using it's own proprietary Bluetooth profile your recordings are delivered faster and in better quality. Mikme is aiming ad budding Podcasters and YouTube video makers and the affordable $169 price tag will certainly help.
Source: Engadget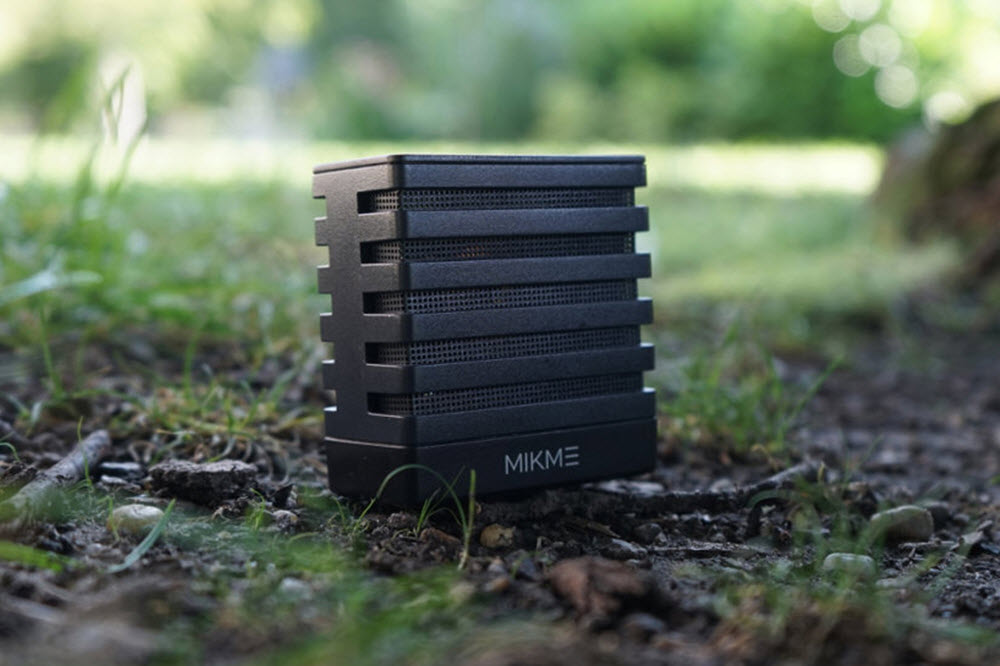 Reebok Classic Leather "Wheat" – Reebok is usually taking the "L," but they got them a real looker this time with their Classic Leather in a gorgeous "Wheat" colorway. The silhouette lends itself well to the full-body nubuck, and adding hiking elements was a great idea. Instead of plastic eyelets, this limited release has metal hex-eyelets supported by diamond patterned hiking laces. The white midsole separates the rich upper with the beautifully executed gum soles. Fans of Tims and runners will appreciate what Reebok has achieved here.
There'something magical with wheat and sneakers, and it's not just Nike that can reap the benefits. The Classics from Reebok arrive with a nubuck upper in a beautiful tonal tan. The white midsole perfectly separates the supple uppers with a gum outsole. The retro runner is also updated with hex-eyelets found in work boots, and two-tone diamond patterned laces. The runners are available at select Reebok retailers now.
Source: Titolo