NOAH x UNION – I'm not too stoked on this latest collaboration, but am excited about the return of NOAH. When it comes to paying full retail, there aren't too many brands on that list. NOAH led the charge, and seeing Brendon Babenzien back on the saddle is a welcome surprise. His understanding of eighties and nineties subculture in unrivaled, and he puts it to menswear so effortlessly. Again, I can't say many things about this project with UNION, but I am looking forward to whatever is to come.
It must be nice to be friends with Chris Gibbs because Brendon Babenzien slapped some phrases across a few T-shirts, and created a collection. I'm joking of course (but, not really). Brendon is best known for his fifteen years at Supreme. With him at the helm, the brand continued to grow organically, and when he started NOAH, the stakes were high. NOAH took a brief hiatus, and is back now with a commemorative collection with one of the stalwarts of streetwear – UNION. The collection is simple and clean, but ultimately lacking. I'm sure great things are to come, but this has been a bit of a let down.
Source: NOAH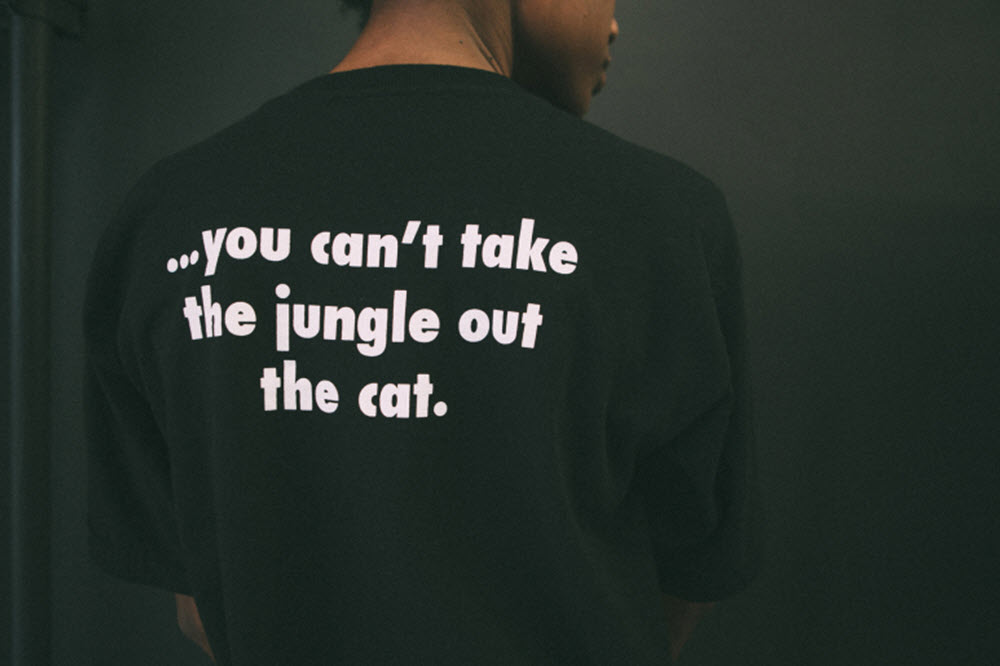 PARABELLUM Tech Blotter Set – These guys can make pumpkin orange look sexy. 'Nuff said.
Moms are easy (figuratively, not literally) when it comes to gift giving, but dads can be pretty tough. If your pops is the fancy type, then Parabellum may have just the thing. Their new Tech Blotter Set has arrived in the brand's signature black and pumpkin, and is the perfect desk accessory. Consisting of a coaster, iPhone pad, mouse pad, and MacBook Air/iPad pad, the pieces are expertly made in PARABELLUM's free range bison leather. Each piece is well-crafted and will look pretty sweet on father's bureau.
Source: PARABELLUM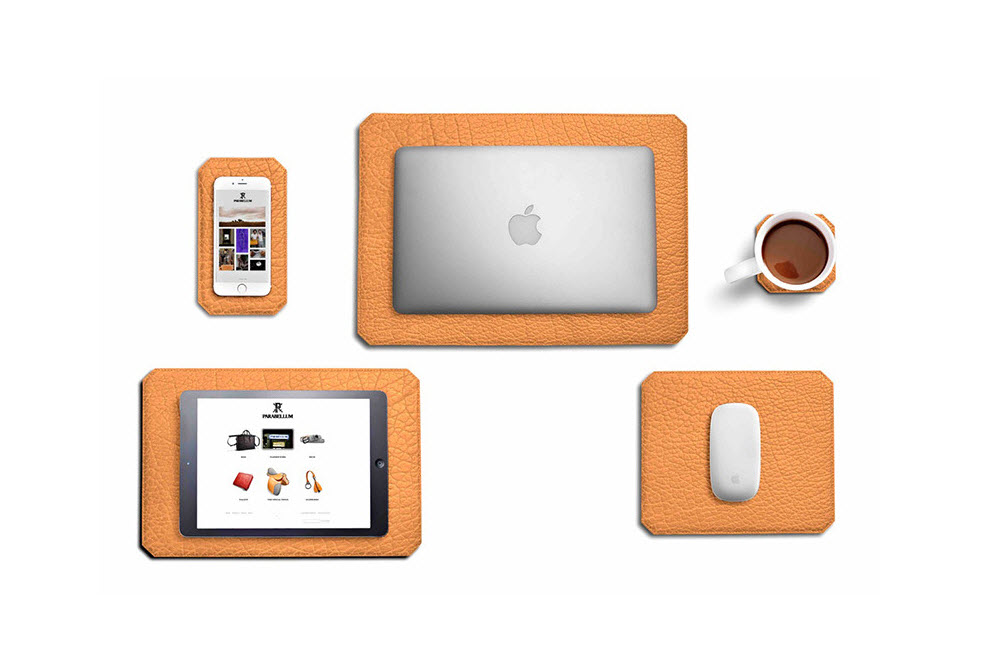 OLIVERS Apparel All Over Short – What I like about OLIVERS Apparel's All Over shorts is the selection of colors. Instead of a bevy of prints and patterns to choose from, there are eight tonal colors. For those that appreciate a pair of well-made movable shorts, the All Over shorts come with a nylon-spandex blend that's good from running to jump kicks. The shorts are held up by mil-spec paracord, and ballistic mesh ensures everything stays secure in your pocket.
Getting sick of Nike and adidas as your only choices for the gym? OLIVERS Apparel looks to give you an alternative to the mesh with their new All Over short. Each pair is constructed from a nylon-spandex blend that is water resistant and allows for a full-range of motion. the Stretchy material is backed up a military-spec paracord drawstring, and ballistic mesh pockets. Sitting just above the knee the All Over short is available in eight colors and retails at $68.
Source: OLIVERS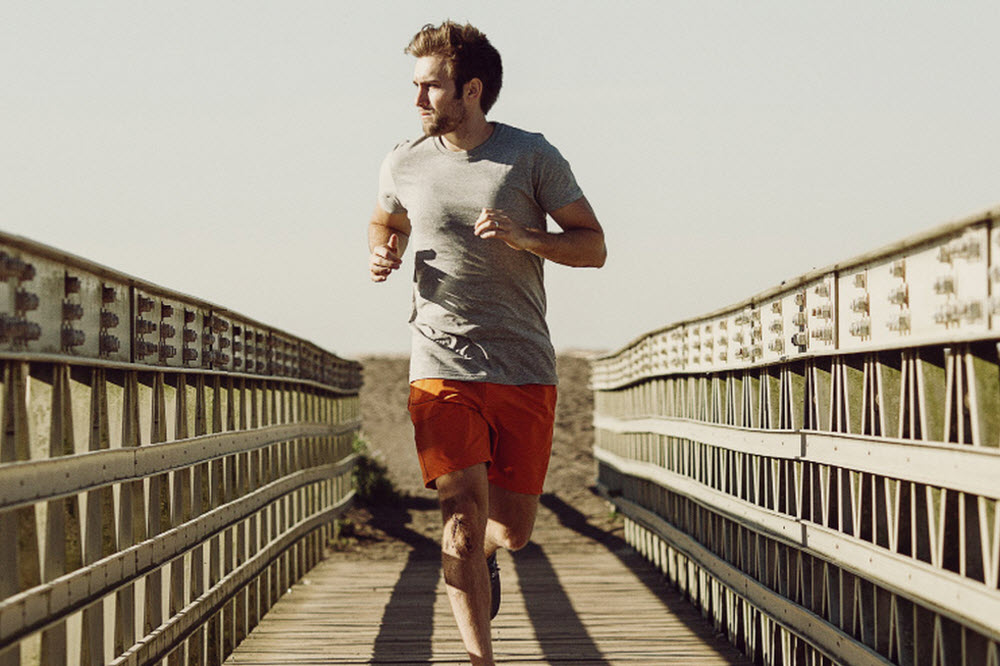 Bluelounge Portiko – Because I am such a slob, I have a profound appreciation for things that keep my life organized. An extension outlet with USB charging is nothing new, but Bluelounge manages to do it with style. If you live with a significant other, then you'll know bringing something into the home, regardless of how mundane, is harder said then done. This thing looks sleek and simple, and gets that seal of approval. With two outlets and two USB ports, it's perfect for the small home.
With civilization glued to the Internet, the need for electricity is never ending. Thankfully, there are companies like Bluelounge that are offering beautiful well-thought out solutions. The Portiko is an elegant power strip that fits peacefully on the desk. Instead of the ordinary six-pack power strip you see at Home Depot the Poriko arrives with a 6-foot power cord that leads into a clean white unit that accommodates two USB devices and two conventional outlets.
Source: Bluelounge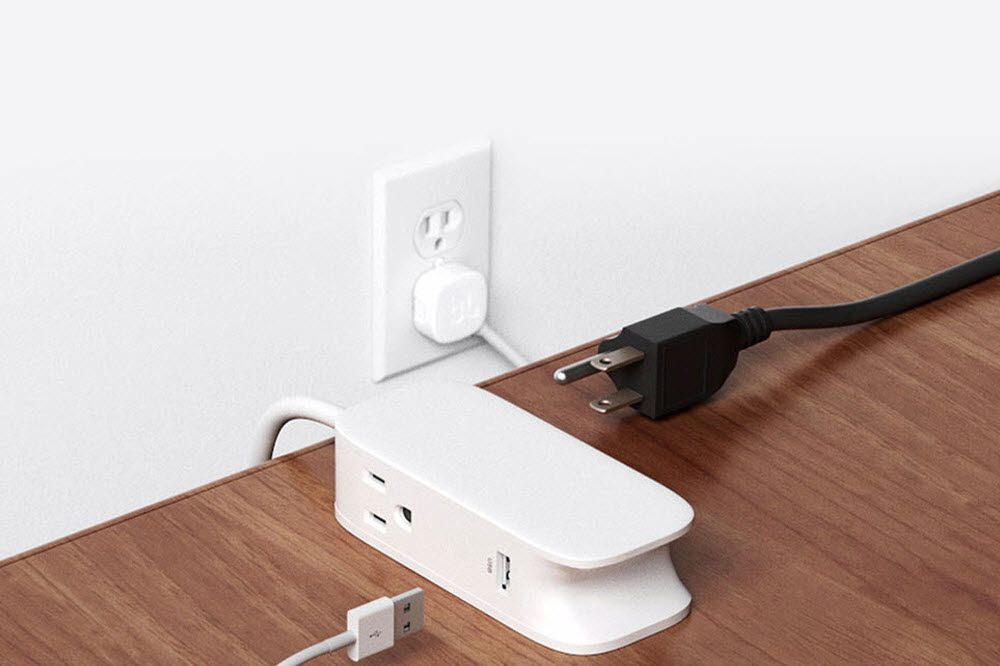 Concepts x Cone Mill – Whether a store or brand ,Concepts in Boston kicks ass. Their latest collaboration is with Converse and they go straight for the heartstrings of denim purists. The traditional canvas on the All-Star Chuck Taylor High is replaced with denim from Cone Mills, a stalwart in the world of dungarees. The result is a beautiful sneaker that combines a classic silhouette with durable denim. The seventies-style triple stitching enhances the appeal, and Concepts also throws in a custom box.
Concepts is known to kick ass when it comes to their collaborations, and the latest with Converse is no exception. For this spring 2015 release, Converse and Concepts looks to the venerable All-Star Chuck Taylor. In lieu of the classic canvas, Concepts is looking to add some Americana into the project. The uppers are made with denim from none other than Cone Mill, the mecca for Levi's and selvedge denim fans. With seventies-style triple stitching throughout the sneaker these should patina nicely over time.
Source: Concepts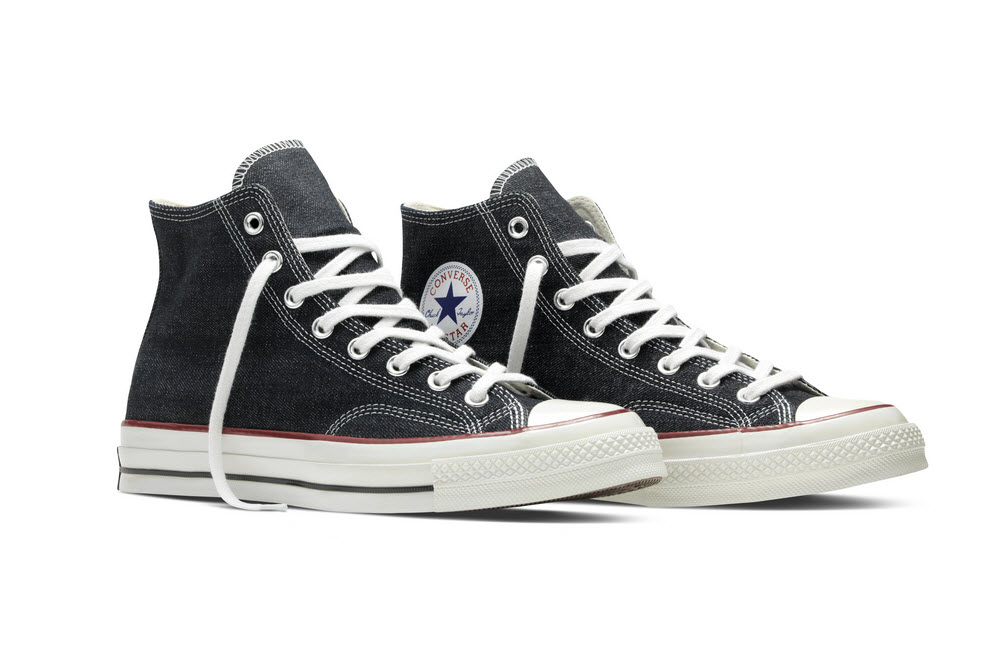 R2-D2 USB Car Charger – How rad is it to have Artoo has your navigator, or first mate. Here's your chance to bring the sarcastic android into the whip. The R2-D2 car charger is a miniature replica of Anakin and Luke's companion with two USB ports to charge your electronic devices. In addition to powering your devices it also has a rotating head, and light up eye. You'll never fly an X-Wing or TIE Fighter, but these little thing gets you pretty close.
This is the closest you're going to get to having a R2-D2 riding shotgun in your whip. The little astromech android fits nicely in the cup holder to charge up to two electronic devices. Along with the two USB ports that provide 2.1 amps the robotic external charger has a rotating head, light up eye, and can be charged through an additional cigarette lighter adapter. The external charger will work just as well on your desk as in your car, but having the Artoo sitting along with your through traffic can make your old Accord feel like a Geonosian Starfighter.
Source: ThinkGeek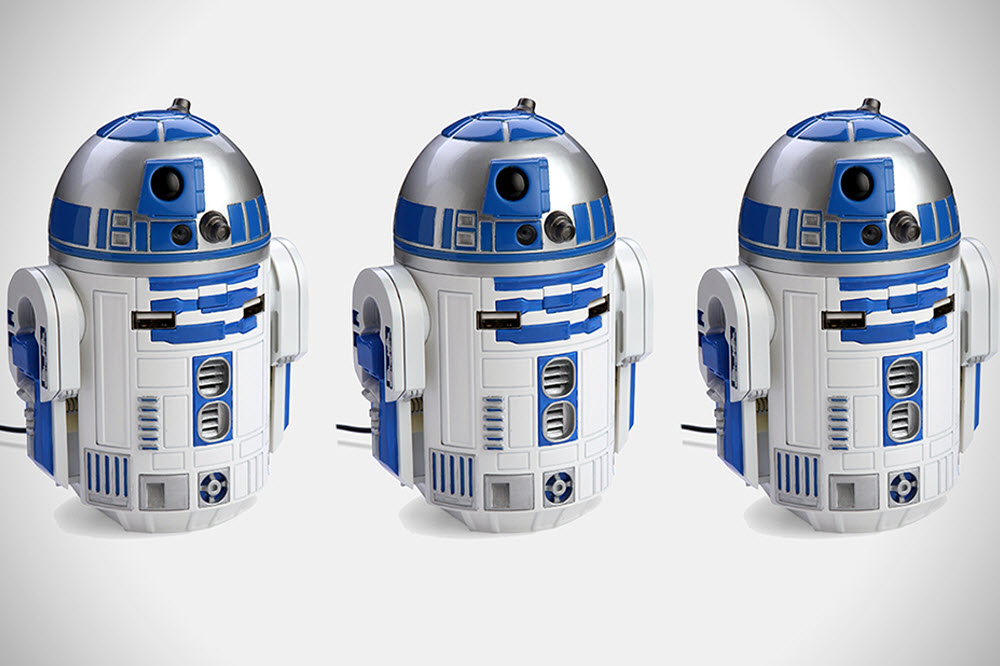 Air Jordan Retro 1 OG "Chicago" – As release day approaches the more beautiful the Chicago colorway becomes. Besides the amount of controversy and history behind the shoes is a silhouette that is nothing short of iconic. The crazy thing about 1s is that the literally go great with everything. Shorts? No problem, lace them up loose and have the tongues flapping slightly askew. Skinny jeans aren't a problem either because with the laces tight, the Jordan 1 has a sleek and svelte silhouette.
While many opt for the black and red, my clear favorite among the original Air Jordans is the classic red, black, and white. Not only were these banned in the NBA, they were the first shoes to set the standard for style. Prior to sporting multiple colors, basketball sneakers were comprised of two colors and more oriented toward performance. Jordan changed the game by starting a line of shoes that were equally impressive off of the court as it was on. It all started with this, and the chance to add it to the collection starts this week.
Source: Livestock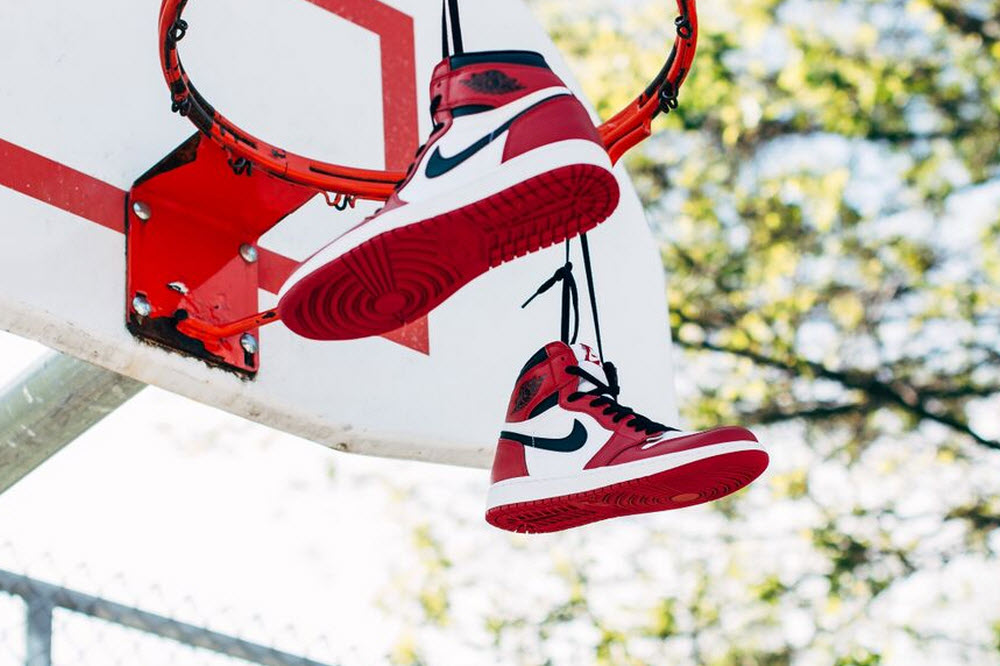 SPY x Richer Poorer – I have Wayfarers for glasses, and even at the max width of 54 they're too small for my wide face. Enter the Trancas an acetate frame made for those with big noggins. This edition is made with Richer Poorer and sports polka dots on the arm, and SPY's polarized Happy Lens. Besides a pair of handsome handmade sunglasses, this special project comes with matching polka dot socks, and a premium textured leather hard case. The whole-shabang goes on sale Tuesday, June 2.
I'm never one to match head-to-toe (not even for those 5 minutes it was cool), but doing some subtle with accessories might just work. The latest Crosstown Collection by SPY is with none other than sock purveyor Richer Poorer. It all starts with the Trancas, a handmade acetate frame that follows an oversized Wayfarer design. The arms are decorated with polka dots that match perfectly with the Richer Poorer crew socks. In addition to the matching socks and sunglasses combo SPY throws in a premium textured leather hard case customized for this special project. Look for the collection to hit select SPY outlets, along with the SPY online store June 2.
Source: SPY