The Legends x Bag43 – Fuck your new snapback wearing ass. That's what I'm thinking every time I see a youngin' at the gym. I think hats look infinitely better when they look tired and worn. Maybe it's because I've always played sports, but a hat is a utility not an accessory. Anyways, The Legends does this right by keeping it ultra low-key. Both snapbacks look like something that just popped up at the thrift store in minty deadstock condition. Being entirely made in the USA is also a good look.
Small independent brands are rad, and here's a little project between The Legends and San Francisco-based artist, Bags43. The collaboration keeps it low-key and simple with two new strapbacks that feature vintage-inspired patches that are embroidered across the crown. The design is courtesy of Bag43, and both the patches and the snapbacks are made right here in the USA. Look for both snapbacks to be available for purchase exclusively through The Legends online shop.
Source: The Legends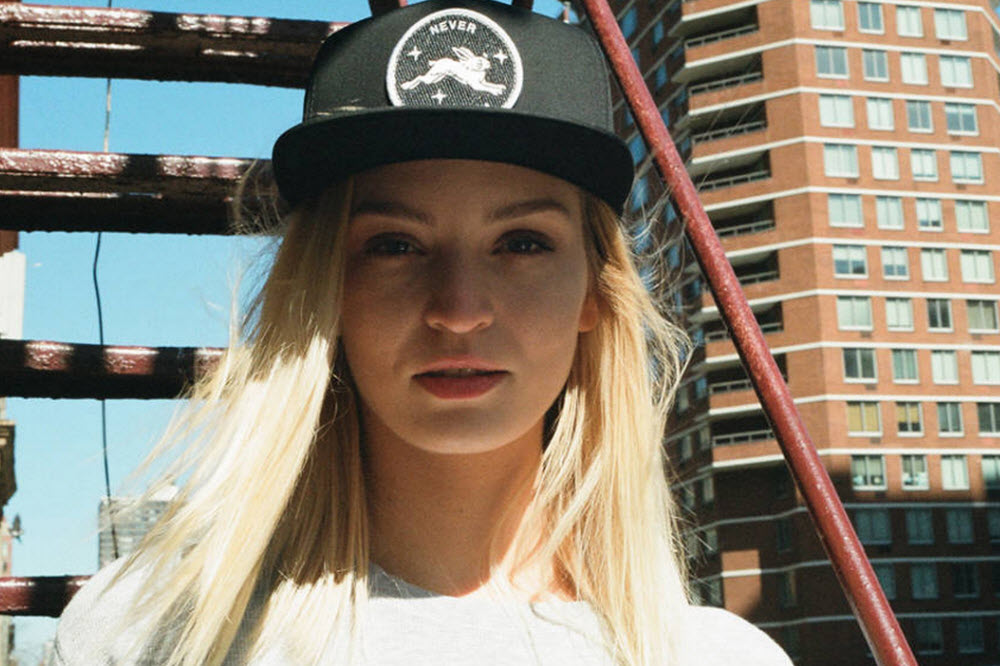 Best Made Bonded Duffle – This is just a beautiful bag that looks like it handles shit. It's on that boss level with the heavy-duty water-repellent duck canvas. It's clean and simple, but you know the Bonded Duffle means business. Add the fact that it has a waterproof tarp in the interior, and you got a travel bag you can take anywhere around the world.
Anything over $50 may seem like too much for a duffle, but in the case of Best Made, the price of entry is for a bag that lasts a lifetime. Their new Bonded duffle bag is made to take on the abuse with a heavy duty 18 oz. bonded canvas. The hefty duck canvas is treated to be water-repellent and includes an interior-lined tarp that ensures your things stay dry. Best Made spares no expense and pairs the thick canvas with equally rugged 10 oz. leather straps. All the interior seams are taped, and they use a Japan-made technical webbing that never frays.
Source: Best Made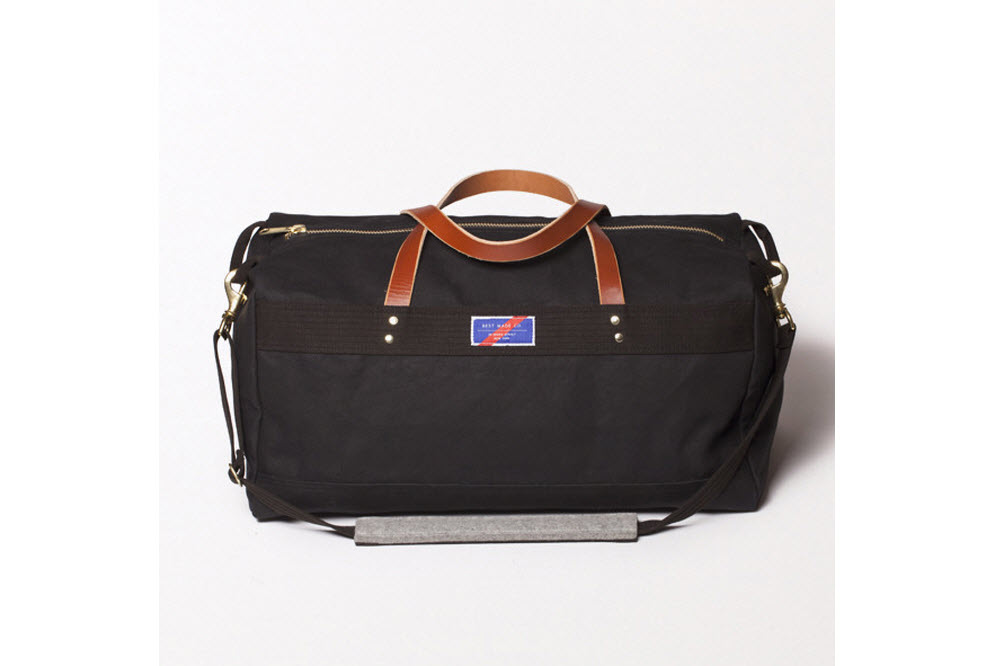 Solestruck x Stussy Spring 2015 Leather Slides – I didn't want to mention Stussy again, but the dudes are on a roll. They take one of the hoodest accessories and flips it on its ear. Those slides you see at the swap meet have just been turnt up by the good guys at Solestruck. The craftsmen from Portland made the slides out of leather and does it up in black and gold. Metallic branding appears on the footbed and the Stussy "SS" link logo is presented front and center across the strap.
Stussy stays illin' with these slick leather slides for spring and summer 2015. Made by Portland-based Solestruck, these sandals ooze luxury. Using 100% premium leather construction, the slides are available in black or gold and feature contoured support at the arch and a molded footbed. A heat-molded Stussy "SS" link logo is proudly imprinted on the pronounced strap, and gold metallic branding appears again on the footbed. Retail is set at $120, and is available now.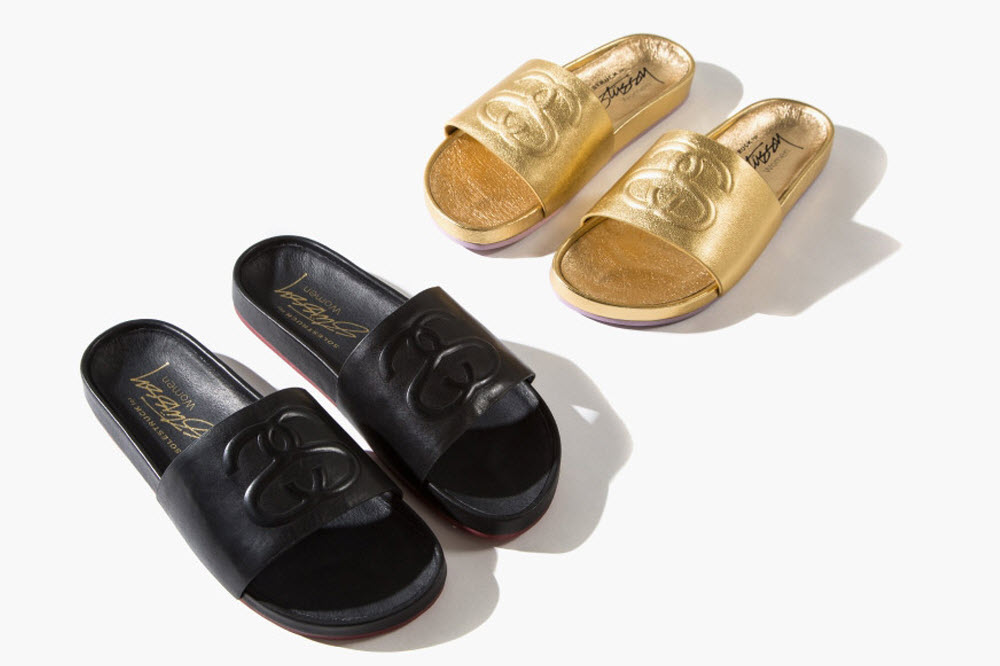 Stussy x Champion – Remember that time Allen Iverson had his mom tighten his rows during a game? If there is anyone other than Jordan to celebrate in the world of streetwear it's AI. This guy was truly an inconoclast with his tattoos and baggy clothes, and here is his glorious 76ers jersey parodied by Stussy. Using the home and away colors, these mesh basketball jerseys take a playful spin on the logo, and throws the Stussy World Tour roster on the back. As far as jerseys for the summer go, these are hot.
While the 76ers flourished with Andre Iguodala, the NBA truly shined when Allen Iverson was at the hel,. Stussy remembers this time fondly with a collaboration with Champion as mesh basketball jerseys and shorts are flipped with "Stussixer." The collection comes in black and in white and will feature the Stussy World Tour roster across the back. Look for both colorways to drop at Stussy Chapter stores this Friday, May 15.
Source: ZOZOTOWN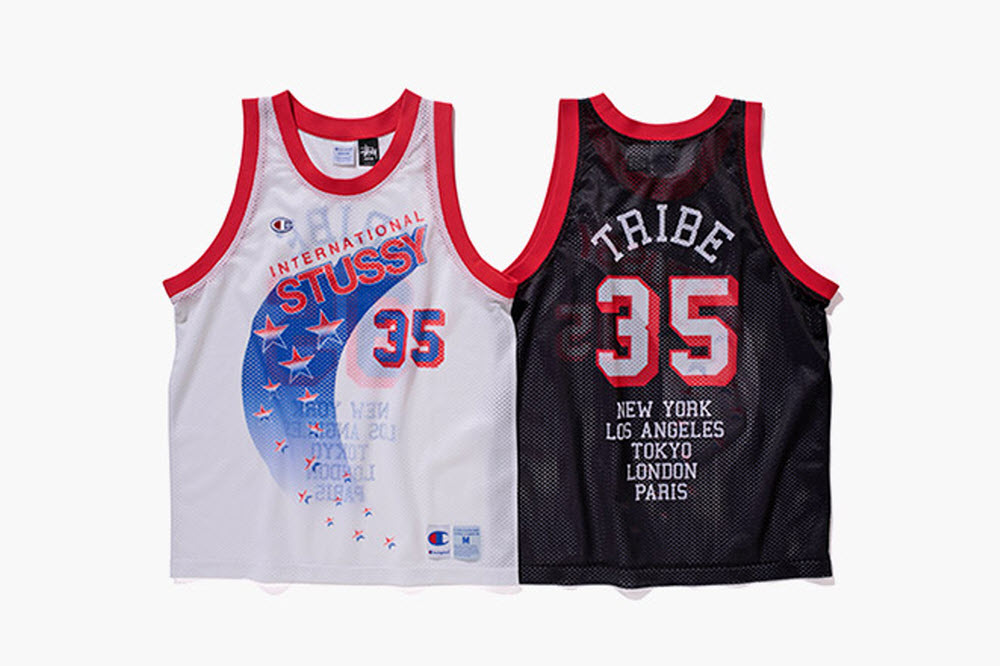 Afew x ASICS GEL-Lyte III – Execution. That's what Afew did here with the Gel-Lyte III from Asics. Instead of simply using a customized box for the collaboration, Afew didn't pull any punches. With the Japanese Bento box as inspiration, the retro runners arrive with 'Wasabi' and 'Soy Sauce' laces, dustbag, and custom wooden lunch box. In addition to the limited sneakers Afew has printed a few commemorative graphic T-shirts to go celebrate the collaboration.
The Koi pack between Afew and ASICS has been widely anticipated for over a few weeks when the first teaser was being circulated. The first couple of shrouded pictures piqued my interest, but eventually it was a disappointing collaboration. The sneakers look like a general release, but Afew has done an astounding job with the delivery. Using the Japanese Bento box as the theme the presentation of the sneakers with the branded chopsticks, 'Wasabi' and 'Soy Sauce' laces, dustbag, and booklet is absolutely stunning. Look for the extensive package to drop Satruday, May 30.
Source: Afew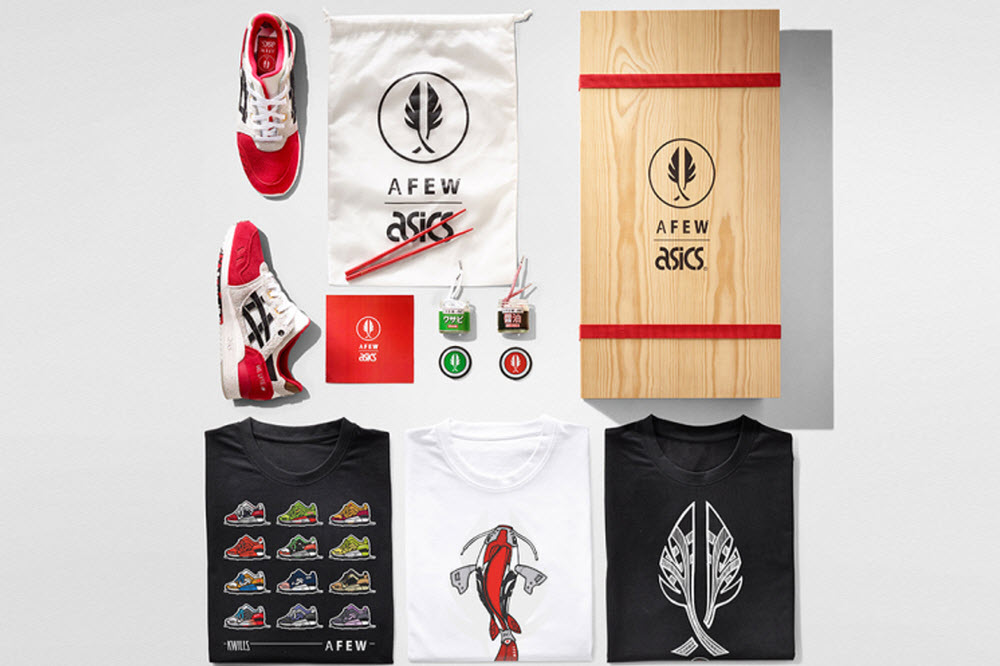 illustrated example Spring/Summer 2015 – I'm a cheapskate at heart, but that doesn't mean I can't appreciate good construction. Canada has proven time and time again that they hold their own when it comes to textiles and illustrated example comes through with some basics that look good, and made well.
Canada is stepping up their game, and illustrated example is showing how the Great White North is leading the manufacturing charge. For spring and summer, illustrated examples shows they can do more than athletic gear. In additional to French terry cloth sweats treated with DWR (durable water repellant) their are heavyweight tees made with Supima cotton, and finely crafted button-down shirts. The designs are practical and the quality is superb; peep the rest of the collection from Livestock.
Source: Livestock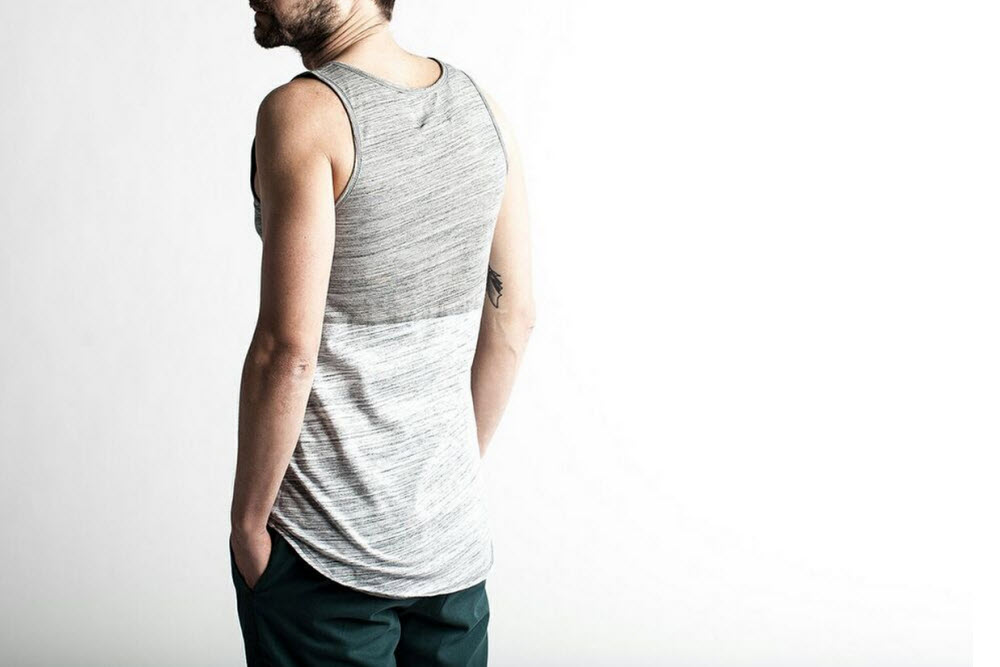 Palace x adidas Pro Primeknit – These are money. The Primeknit joints from adidas are real hot, and when you work them with an old school silhouette, it becomes them that much better. With the premium one-piece construction the adidas Pro is sure to be a good fit, and the welding around the toebox gives it a technical edge. I doubt it'll actually do anything for those who don't skate, but it's a nice touch. Palace keeps it slick with a small logo on the tongue, and these are sure to sell out real quick.
Palace has been tight with adidas Originals from the gate, and while skateboard models of previous classics work with other brands, Palace gets the cream of the crop. The new Pro Primeknit uses a one-piece knit construction for superior fitting, and arrives with some premium welding at the toebox. There's also additional cushioning and support at the heel for those that appreciate an aggressive skateboard sneaker. A subtle Palace logo at the tongue completes this collaborative project.
Source: Palace