The author of The Hundreds' daily streetwear, fashion, and tech report "The Feed," Peter Yeh, now brings us a weekly round up of the best of the best releases of the week every Saturday.
Saturday Night Live App – The crazy thing is that all of this comedic history is within your fingertips, and it's FREE. Remember Will Ferrell with the cowbells? How Horatio Sanz's stomach kept popping out during each take? It's all here, and you don't have to spend a penny to share these laughs with friends. What makes this app so impressive is the size and scope, and the fact that I would want to pay for it. I want to be able to search by cast member, season, or episode. The app gets it all right for a SNL fan, and the added emoji keyboard is the icing on top.
Ever scour YouTube endlessly for your favorite SNL sketch before realizing the quality is utter crap and you got to head over to Hulu and go through the charade again? Kiss those days good-bye, because the whole gang is a download away with the recently developed SNL app. NBC crams 40 years worth of sketches and shorts online, and the SNL app helps you browse clips by season, episode, or cast member. The app even offers history on the show, viewing suggestions, and even comes with a companion SNL-themed emoji keyboard.
Source: iTunes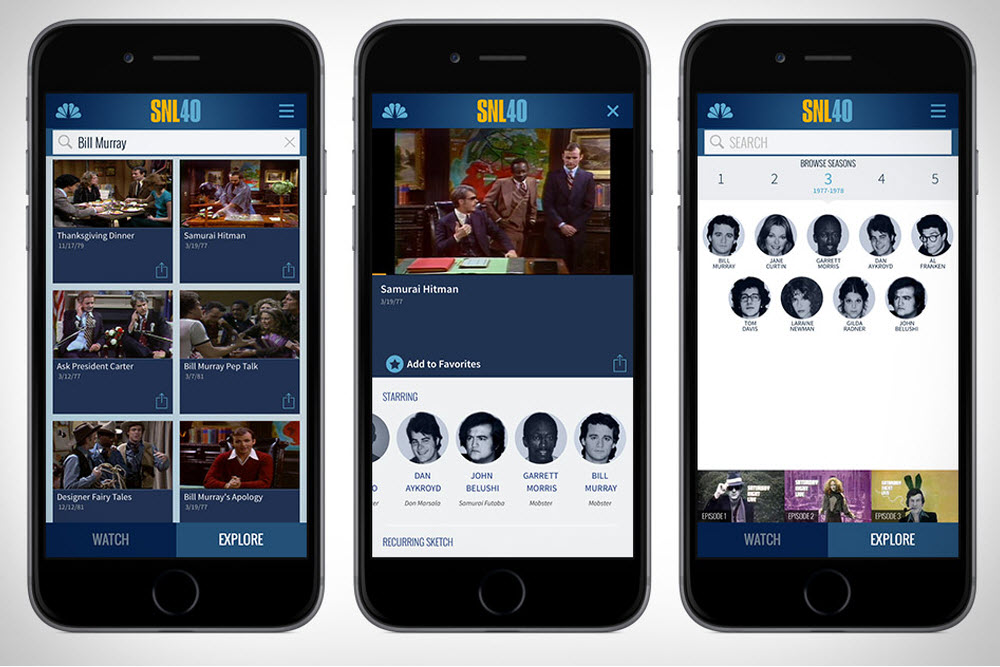 Yeezy Season One – I will probably not wear any of this, but I am really impressed at the range and size of this collection. Kanye wanted a clothing line, and he took this opportunity with adidas Originals to create his vision. I don't agree with a lot of the stuff, but Kanye definitely knows his market and many of the pieces are aligned with his unique aesthetic.
If there was any doubt why Kanye left Nike for adidas, this is why. Kanye West wasn't happy with just sneakers, and his goal all along was to start his own fashion line. Designs and production is expensive, and with the backing of adidas Originals, Kanye has access to their networks, and the result is just what you expected. A lot of futuristic-looking stuff that is blended with a street style, oversized top coats, and holes on top of holes. This is an ambitious collection, and a large one. Something Nike probably wasn't willing to risk, but no one believes in Kanye like Kanye; until adidas stepped in.
Source: adidas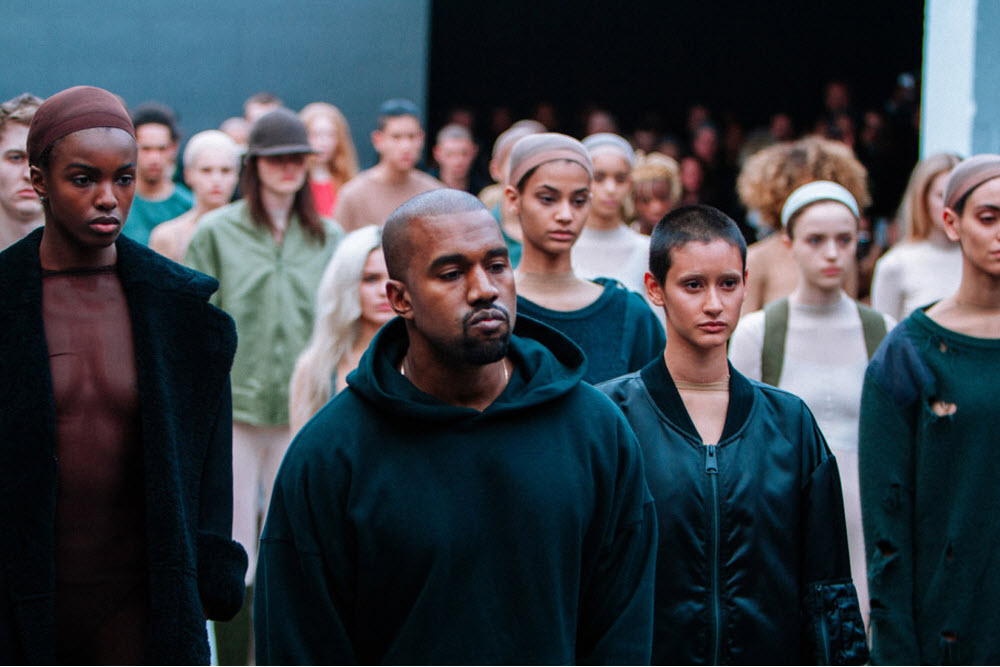 Toshiba Encrypted USB Drive – Privacy is super important to me, and even if it's Season 1 of Bob's Burgers on my flash drive, I don't want people knowing I watch Bob's Burgers. Secrets out! I like Bob's Burgers. Toshiba does something for those that appreciate their privacy by adding a keypad to the thumb drive. It's not some Mickey Mouse encryption either. It's military grade AES-256 CBC encryption, and this stuff doesn't come cheap. The Toshiba Encrypted drive will cost five times more than conventional flash drives. But, you know what? It's worth it.
You don't have to be a secret agent to appreciate encryption, and Toshiba is the first to offer military-grade AES-256 CBC encryption in a flash drive. This fancy USB flash drive arrives with a built-in keypad and the data on there is only accessible with a PIN. The drive automatically locks when it's removed from the port, and the aluminum housing is dust and water resistant. The flash drive is available from 4 to 32gb capacity sizes, and will cost much more than the typical ones you find at Target.
Source: Toshiba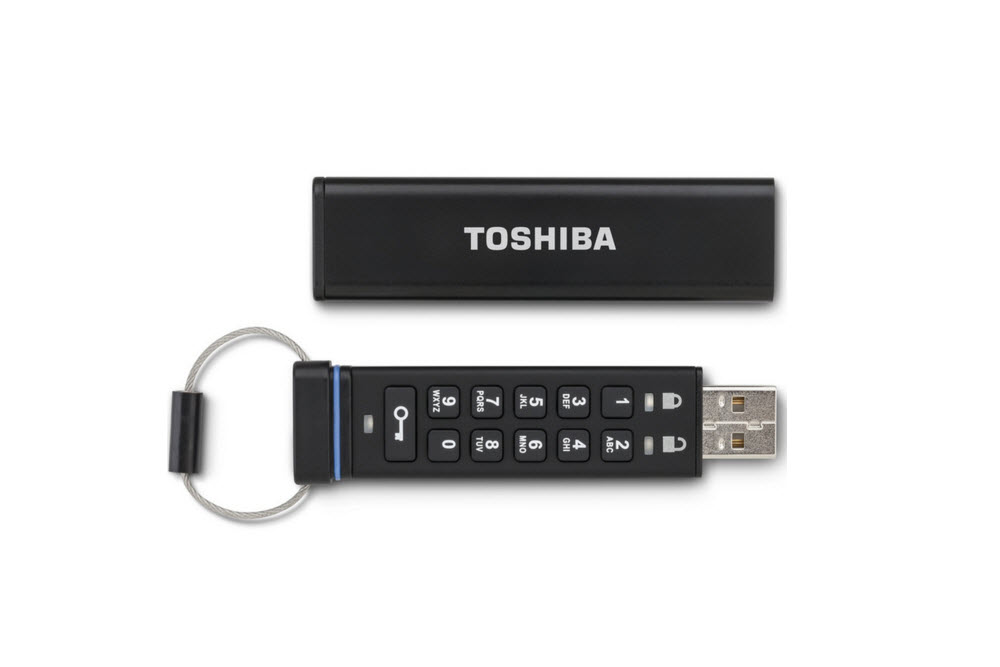 Reigning Champ for Monocle – If my shoulders weren't so broad, then this piece would be on its way to Diamond Bar. Unfortunately, they are, and cardigans look ridiculous on me. That doesn't mean I can't take the time to appreciate how simple and effective a shawl neck can improve the look of a fleece jacket. Combining Reigning Champ's expert fleece with the refinement of Monocle is the heart of this project, and they've succeeded in taking something casual and familiar, and then elevating it.
Monocle is known for having those ill collaborations that take attention to detail to another level. This time, they work with Reigning Champ all the way from Vancouver to create a mid-weight terry fleece. Using a heavyweight and soft fleece, Reigning Champ ditches the traditional athletic look for something more refined and crafts a beautiful cardigan with a thick shawl collar. Additional details include flatlocked seams and set-in sleeves to the hem and side gussets. Look for the cardigan to be available in navy blue or grey.
Source: Monocle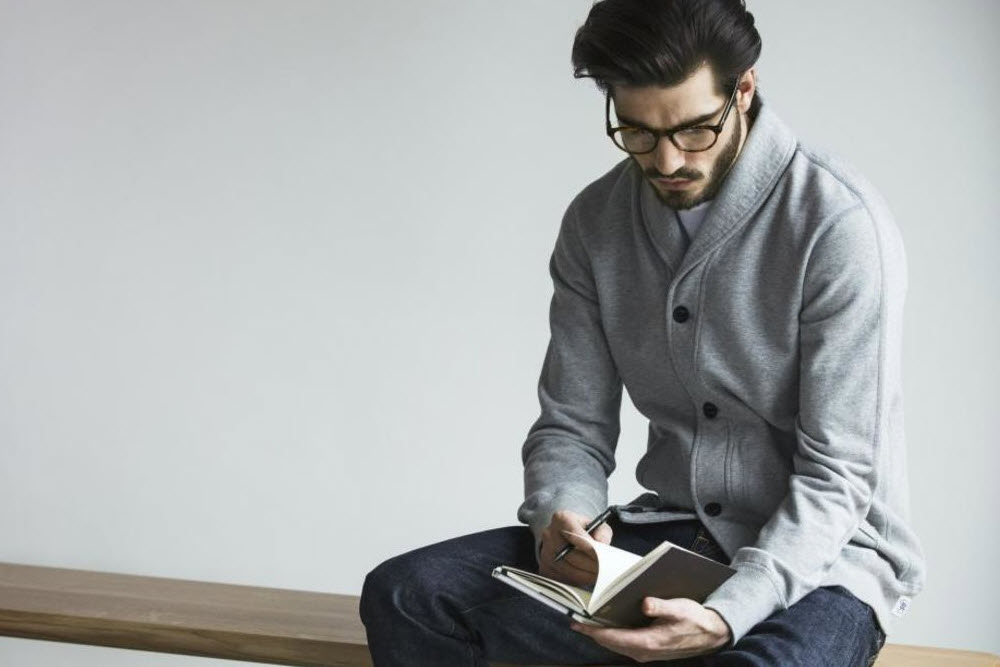 The North Face Mountain Jacket – You can buy a used Corolla for what some people are asking for a Supreme x The North Face waxed mountain jacket. I'm glad The North Face has seen the light and is looking to capitalize off of this resurgence for vintage parkas. I may not agree with 90% of the Mountain Jacket collection, but I know I am all over the Re-Issue. Using Gore-Tex and the original color-blocked colorways, the Re-Issue is easily one of the more anticipated outerwear pieces this year. It has that old school mountaineering look, and that Everest expedition pedigree means it can be trusted.
The North Face's Mountain Jacket first reached mass appeal in 1987 when it was used by the Snowbird Everest Team. It really hasn't been heard of since until Supreme started doing it up, and 2015 is when the Mountain Jacket makes its triumphant return. This is going to get confusing, so bear with me. The Mountain Jacket is no longer just a coat, it's an entire collection. The first one everyone will be interested in is the Re-Issue jacket crafted from the same waterproof Gore-Tex. The Heritage jacket is some bo0-boo Supreme jump-off that uses waxed canvas and a unique gingham lining. Then there is the Seasonal Mountain jacket that is ultra-lightweight and packable. Finally, there is the Rage Mountain that uses 2L HyVent. Basically, go with the Re-Issue.
Source: The North Face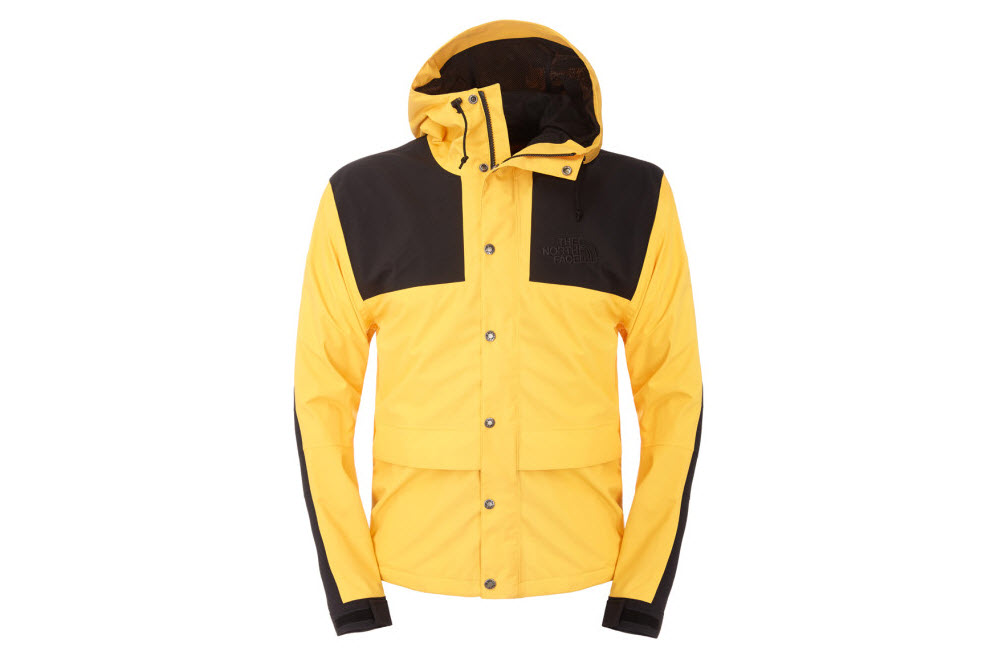 Xon Smart Snowboarding System – I don't care about fitness trackers that tell me how much a run, or how many calories I burned because I can just look in the mirror. If I look pudgy, then I run a little more and eat a little less. What the mirror can't tell me is why I wiped out during that last turn coming down Dragon's Back. Xon wants to bridge that gap by putting sensors into the bindings that provide a read out of your snowboard sessions. Besides crucial data that can improve my ride, the bindings got some glowing lights. It gets me that much closer to looking like Marty on a hoover board.
After boots, the next best thing to purchase for anyone getting into snowboarding are bindings (dead last is your stick). While Burton and Ride are obvious choices, there's a new company on the market that is pairing technology with the action sport. Xon Smart Snowboarding system make bindings that have sensors that connect to your smartphone with Bluetooth. The sensors analyze your rides and track stats like weight balance, board flex, and your speed. Besides all this nifty data, the bindings also come with some LED lights in the heel and toes.
Source: Xon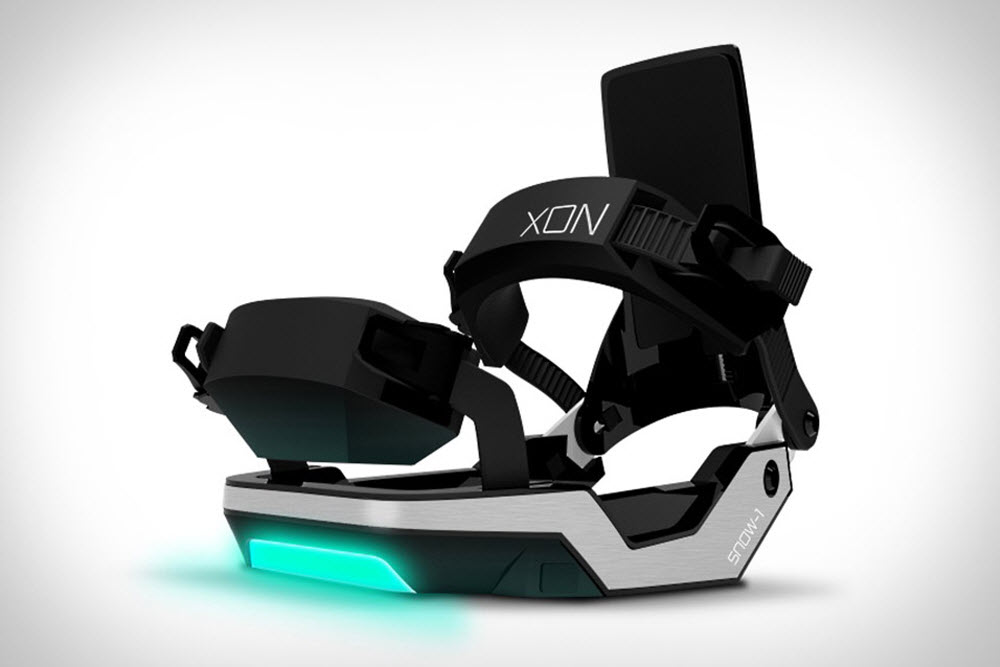 HUF Spring 2015 Delivery 1 – HUF has always been solid, but after they were purchased by a private equity company I didn't know what to expect. Were there going to be a ton more graphic T-shirts, or are they going to start off where HUF left off – where they were offering an excellent range of menswear. It looks like it is business as usual, and I enjoy seeing HUF's cut-and-sew and outerwear rival Supreme. Outside of Stussy and The Hundreds, I don't think anyone devotes as much to construction and production like Supreme, and now HUF is right there. Printing T-shirts is easy. Heck, picking the weight of fleece isn't that hard. But, when you get into asking for technical jackets with seams sealed, rubberized laser cut zippers, then you're in another world.
HUF is one of those trusty streetwear brands that comes correct season after season. They just dropped their first delivery for Spring 2015, and the collection is a mix of workwear-inspired pieces with some sportswear sprinkled across. Amid the graphic T-shirts, fleece, button-downs, and bottoms, is a padded parka that uses a camouflage print that is borderline A Bathing Ape 1st Camo. The jacket is definitely fly, but take a couple of more looks and you'll find that HUF really did beef up their outerwear game, and even comes through with a technical jacket featuring sealed seams and rubberized zippers.
Source: HUF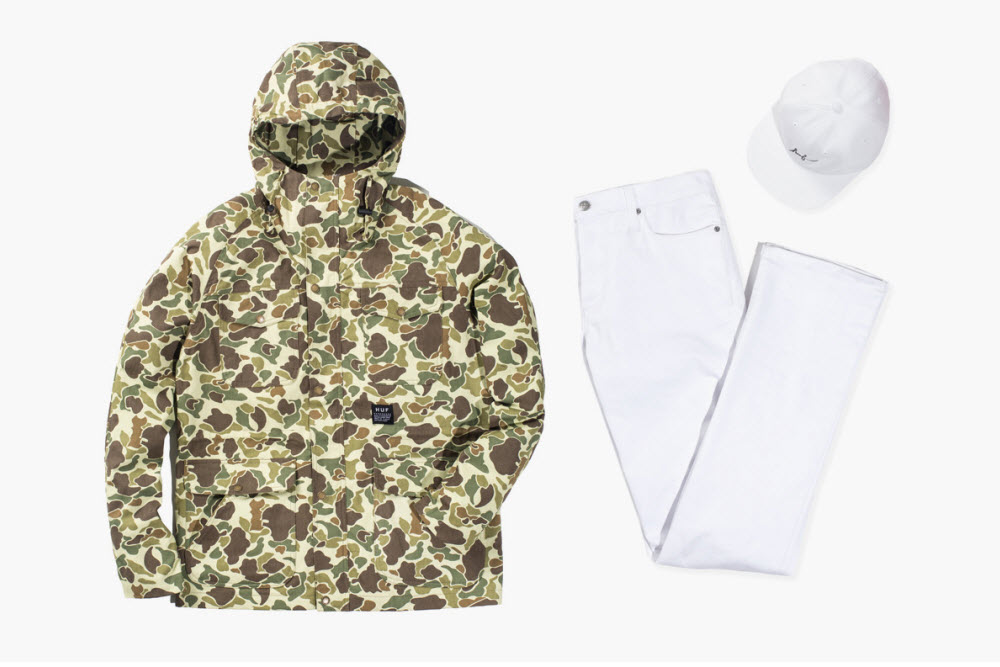 Common Projects Spring 2015 – I largely thought that I was over Common Projects. A few hundy for some white sneakers lost their appeal when my Achillies look no different than a pair of leather Purcells. This season is getting me to re-think my decision, especially with the Achillies low. This classic tennis sneaker returns with just a couple of updates, but it's enough to remind me of how nice premium leather sneakers are. The white uppers work really well against the contrasting green heel, and the little change in the outsole does wonders to accent the silhouette.
While everyone is salivating over the Kanye's sneakers with adidas, I'm taking a hard look at what Common Projects is offering for Spring 2015. The collection is centered around the Original Achilles, and the white colorway, with the subtly tweaked off-white sole and green heel tab, is gorgeous. It has that old school Stan Smith look, but finished off with some of the finest leather in the world. The B-Ball high is a suede sneaker that looks like a boo-boo Nike Dunk high, and two new styles like the Perforated Nappa Leather Slip-On and the military-inspired Combat Boot round out the collection.
Source: END