The author of The Hundreds' daily streetwear, fashion, and tech report "The Feed," Peter Yeh, now brings us a weekly round up of the best of the best releases of the week every Saturday.
Garmin Fenix 3 SmartWatch – I'm not really in the market for a smartwatch because I can't be bothered with emails, text messages, and phone calls as it is, but I do want to stay fit. The Fenix 3 seems to do just enough of what I need without compelling me to view other notifications. The fact that the Vivofit has gone on to be one of the better reviewed fitness trackers on the market also lends a bit of credence to the new Fenix 3. Lastly, it doesn't look stupid and I won't feel dumb wearing it. Win.
With the Vivofit doing well last year, Garmin has switched from being just a GPS company to a wearables contender. The new Fenix 3 SmartWatch won't be able to read text messages, and it doesn't sync your email. But, what it can do, it will all do very well. The Garmin Fenix 3 is for the weekend junkie that watches to track their runs, steps taken, and measure their heart rate. It does all of this is a standard looking watch with a clean layout and an upgraded sapphire crystal.
Source: Garmin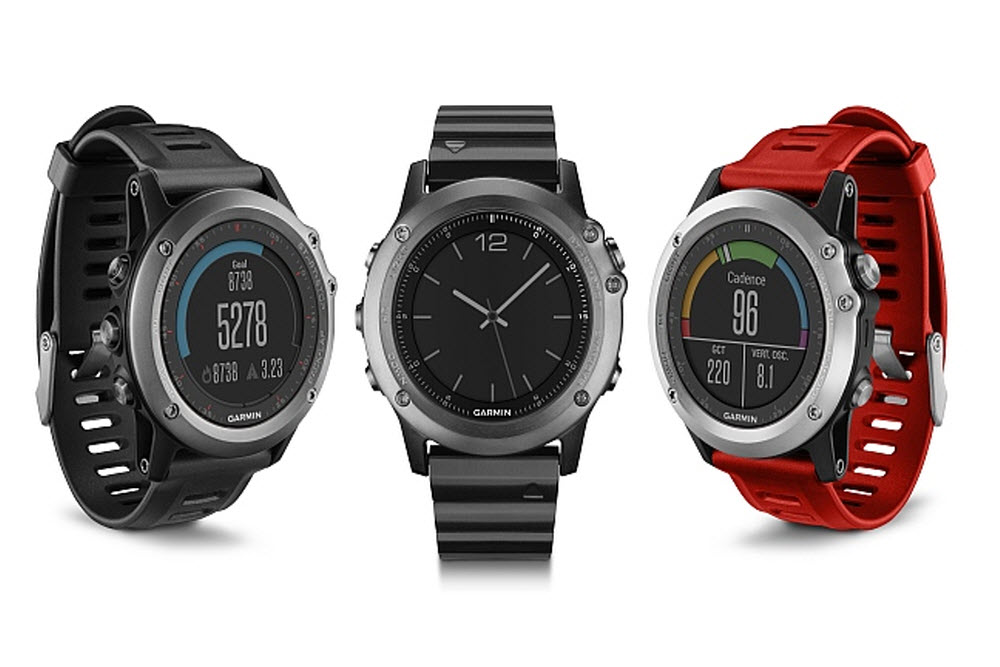 Forge TV – If you are one of those that believe that PC is the master race, then you don't just want a set top box. You want something that can stream the awesomeness off of your computer. You didn't pay $1,000 for that video card for nothing, and Razer gets it. The Forge TV can deliver YouTube, Netflix as anyone, but at its core is its ability to mirror that blazing fast frame rate off of your PC.
Razer did something amazing this week. For the fifth year in a row, they won of the Best Of CES awards from Engadget. The Forge TV is direct competition to Google's Chromecast and it's a totally different beast. The Forge TV boots in the latest Android 5.0 and allows access to all of your apps from streaming services to games. The remote syncs up through Bluetooth and Razer's Cortex Stream is powerful enough to stream graphics on your PC right across your television.
Source: Razer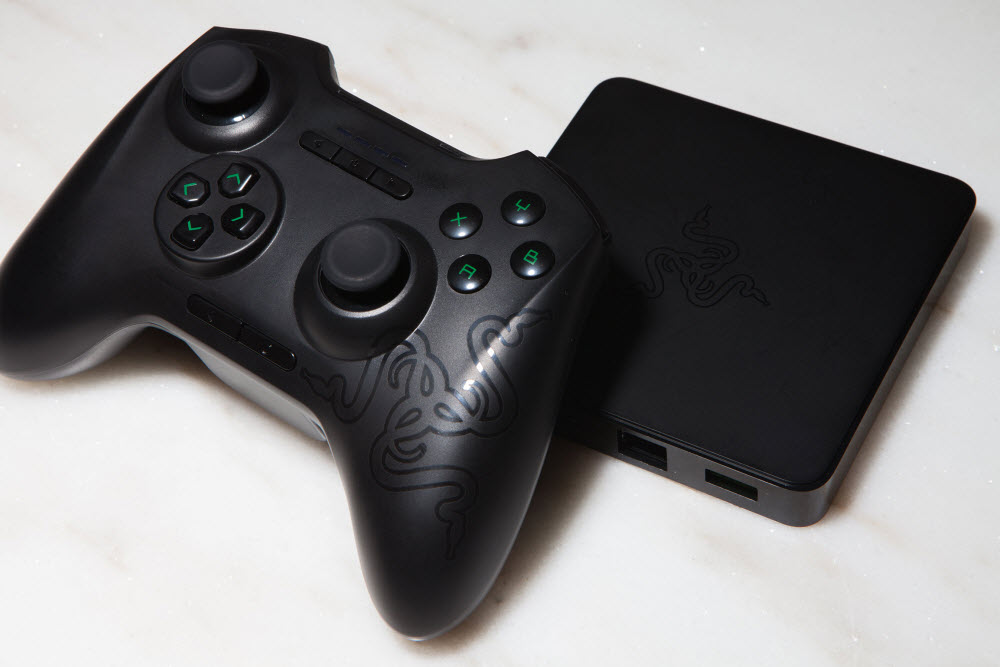 WINDSTOPPER® x Stussy 35th Anniversary Denim Jacket – Maybe it's my fixation with farmers, but I love how this 35th Anniversary denim jacket by Stussy comes with a cinch-back. It's also worth mentioning that the denim is treated to be breathable, windproof, and waterproof, but what really got me excited is the boxy silhouette and the utilitarian look. Unlike many denim jackets on the market, this really does look and function as workwear.
It's hard to believe that Stussy's been around for 35 years, but this stalwart in men's fashion is still going strong. Their anniversary denim jacket is proof that the SoCal based streetwear brand has still got it. Using a breathable wind and waterproof double-layered fabric from WINDSTOPPER, the denim jacket can take on just about anything. The back cinch is also a nice touch and should come in handy when it's time to button down. Overall, the silhouette is classic workwear, and the right about of details makes this a smart pick-up at $300.
Source: Stussy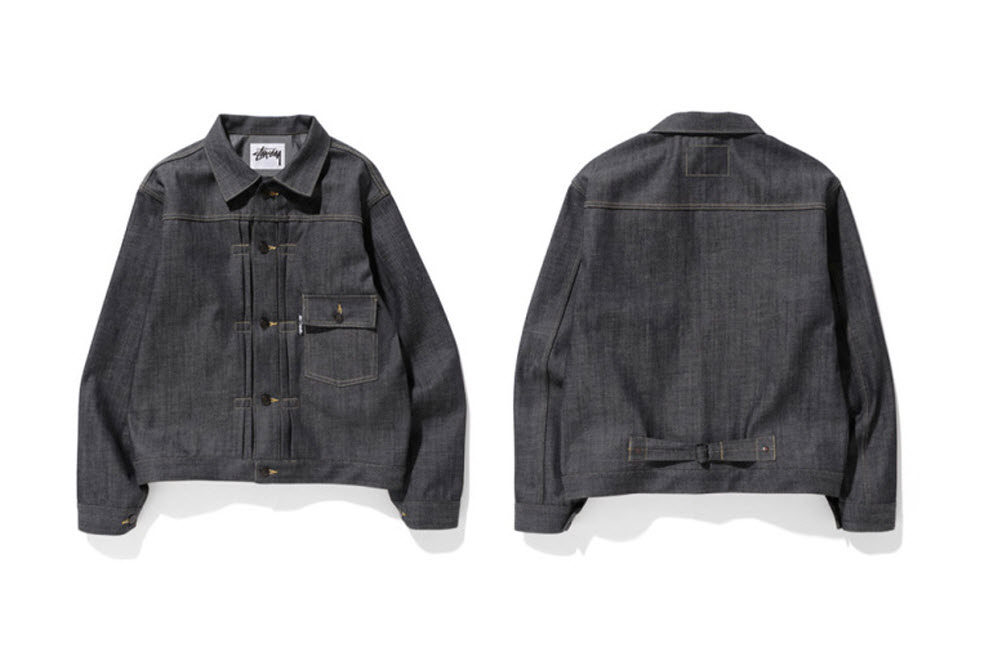 Mystery Ranch Komodo Dragon – I'm still waiting for that day I click that buy button and have Mystery Ranch build me my own bag. I just like what Dana Gleason and his team does, and it shows when you count Navy SEALs, SAS, Army Rangers, and elite special forces as your core clientele. Whether it's lugging heavy-duty gear or organizing complex parts, Mystery Ranch bags give you a plan. And, of course, there is that super bad-ass three-way zipper.
To pay $400 plus for a backpack, you gotta know Dana Gleason. This guy has been honing his skills for over 30 years and in 1995 he sold his load-bearing technology to K2. Mystery Ranch was created in 2000 to continue his passion for efficient weight distribution, and the Komodo Dragon is a great representation of Dana's talents. At the heart of these bags is the load bearing system that can distribute weight so well that a heavy bag feels like a regular daypack. Another characteristic of Gleason's design is his patented three-way zipper system. I don't know if it makes taking out your iPad any faster than a regular zipper system, but it looks totally bad ass. Mystery Ranch bags have appealed mostly to those in the military ilk, but over the years Dana has made bags for all walks of life.
Source: Mystery Ranch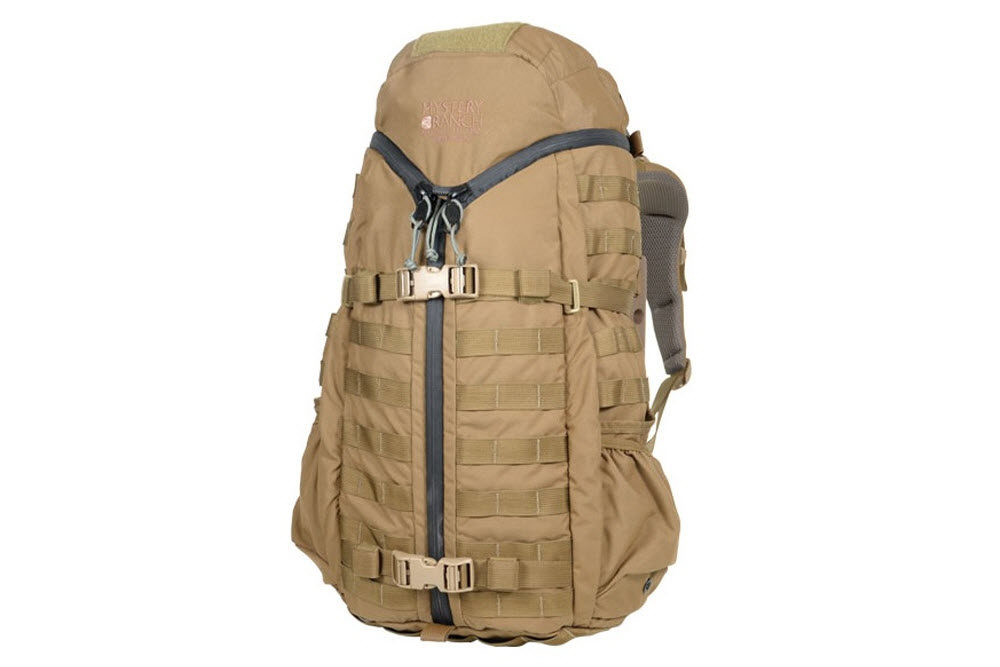 MiracleGro AeroGarden – I was dead serious about growing my own herbs. I got this coming from Amazon in February, and am looking forward to saying "good-bye" to $2 basil.
I couldn't give two shits about growing herbs over my kitchen sink. But when you have a girlfriend, you need to look into things they yammer about. MiracleGro's AeroGarden turns out to be pretty interesting. It's some futuristic science at work with the herbs growing all from a compact self-contained garden. MiracleGro has figured out the perfect amount of artificial LED light to help the plants grow, and all you have to do is sit back and wait. The AeroGarden seems like a pretty neat alternative to running to the Albertson's down the street to pick up some oregano; now we just need to get it to grow some real herbs.
Source: Amazon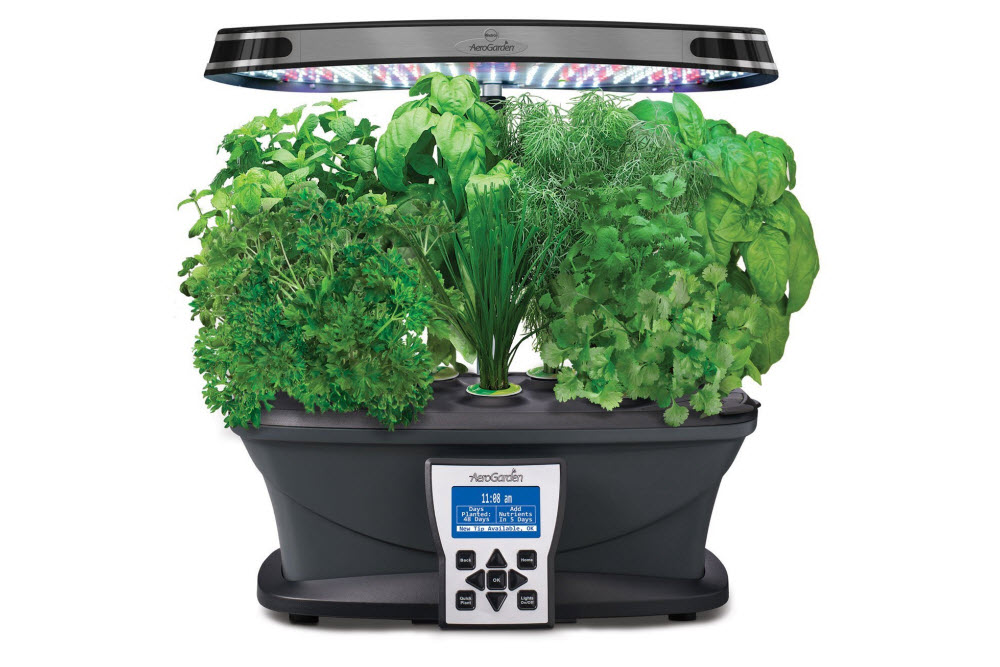 Nike Flyknit Spring 2015 – If you are a runner, then you know that Flyknit Racers are no bueno. That weak ass heel cup is terrible for inclines, declines, and straight-aways. But, what the Flyknit Racer does do is allow you to stunt on the peasants at the gym. Tricep extensions with some clean-ass performance running shoes that cost a buck fifty before tax? Yeah, I got it like that.
You know why Flyknit Racers rarely end up on the sales rack? It's because nearly every colorway is straight fire. I swear Nike got Dylan! Dylan! Dylan! as a colorist because there really hasn't been a bad Flyknit Racer color. For the Spring Season, the Flyknit Racer kicks things off with a Seahawks-inspired blue and green colorway, along with a bright pink, crimson, and black runner. Besides the two new colorways a few of the popular favorites will also make a return. Both new colorways are available now at the select Nike retailers.
Source: Nike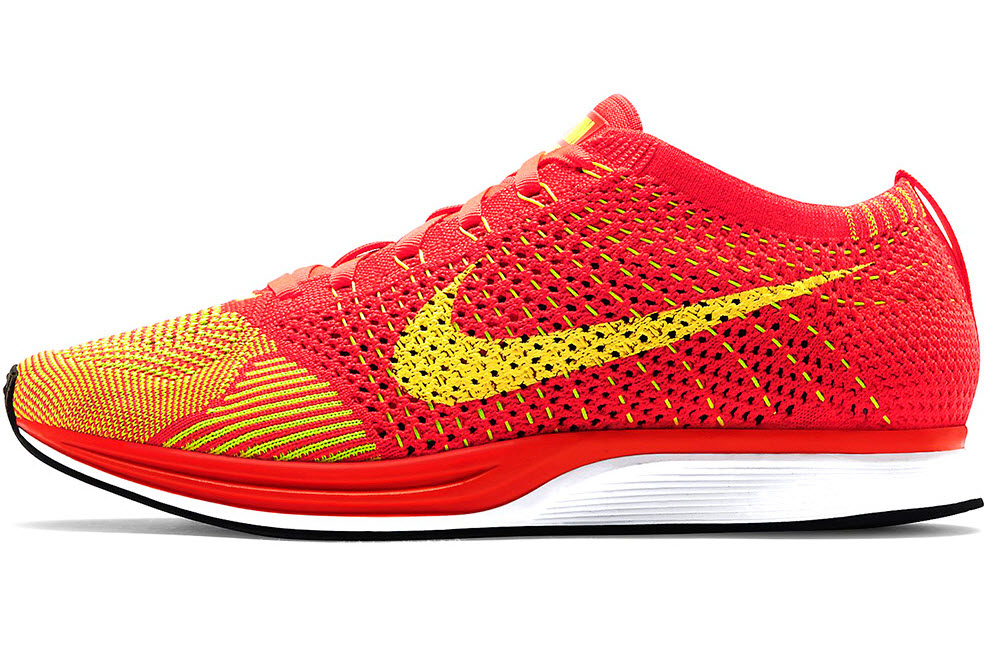 Ampy Energy Charging Device – If I had kids, this would be the only way they would be able to charge their electronics. By using a couple of simple gears, the Ampy is an external battery that charges through your movement. Too often I see pudgy kids watching Minecraft videos on YouTube, or buying jewels on Clash of Clans. Let's earn that right to use our electronic devices with a little exercise.
In order to get a charge, Ampy wants your butt to get into gear. The Ampy Energy Charging Device is an external battery that holds a spare 1000 mAh charge. But, instead of simply plugging the Ampy into an electrical outlet, it charges through kinetic energy that your body generates from moving. The gadgetry is similar to how automatic watch movements work, and just hoofing it up the stairs would generate the inertia to give the Ampy a charge.
Source: Ampy
Saturday Night Live – I was raised on Saturday Night Live, and even when it was really bad. I mean really bad – mid-'90s bad. I found a way to enjoy the show. A big book showing off the little details that go into making the show can pique my interest, and you know Taschen will do it right. It's going to be a big book with tons of rich pictures, and the interview with Lorne Michaels is the cherry on top.
The iconic sketch comedy show is turning 40 this year, and what better than to take a stroll down memory lane? This massive hardcover book details how the hilarious program launched the career of many comedians by giving an in-depth look at the creative progress. The illustrated breakdown shows the cast and crew's rigorous 6-day schedule along with a season-by-season guide of SNL's 40 year history. In addition to over 2,300 images, there is an exclusive interview with the show's creator Lorne Michaels.
Source: Amazon