If you aren't listening to podcasts yet, I don't know what to tell you. You might as well be listening to MiniDiscs in your car or dancing to music played on one of those Flintstones record players powered by a bird's nose. Life has passed you by and now you have to live in the backwards universe you've created for yourself. I also just assume you're 70 years old and voting for Donald Trump, so maybe podcasts are the least of your problems. But for those who are living in the now, well-adjusted for the year 2016 that is around the corner, I have returned to give you a list of my Top 10 Podcasts of 2015. Last year, when I compiled this Best Of directory, we had just experienced the phenomenon of Serial, leading more people to podcasts than ever before. And now in it's wake, as NPR readies its second season, we're left with both more podcasts than we know what to do with, and more quality choices to choose from. Obama went on Maron for Christ sakes. Mainstay shows like WTF, Nerdist, Comedy Bang! Bang!, This American Life, and Radio Lab continue to dominate the iTunes charts, and for good reason, but hopefully my catalog of suggestions will allow some new shows to enter your download history.
Keep in mind, I actually have two podcasts myself: Get Up On This over at the Wolfpop network and The Most Dramatic Podcast in Bachelor History. The first being a funny, yet informational, show where we tell you about stuff you need to know: things yet to hit the mainstream, or something you may have missed altogether in popular culture. The latter being a totally brainless, somewhat culturally damaging half-hour discussion I have with my girlfriend, Melissa Stetten, immediately following new episodes of The Bachelor (which returns in January to ABC with a cool logline about the new suitor being a "Perfect Ben." Instead of "ten." Get it? Because his name is Ben. I hope they have mantle space for an Emmy). These shows are both very fun and I highly recommend them, but I've left them off the list because I am not a sociopath narcissist. But yeah, if I thought you wouldn't judge me for it, I would've included both of them shits on the list. Real talk.
This list is in no particular order and they're all spectacular. I've decided not to repeat any inclusions from last year, even if they deserve it, just to spread the wealth a bit. Like Audible.com, Stamps.com or MailChimp, I'm just here to support the medium. And here we go...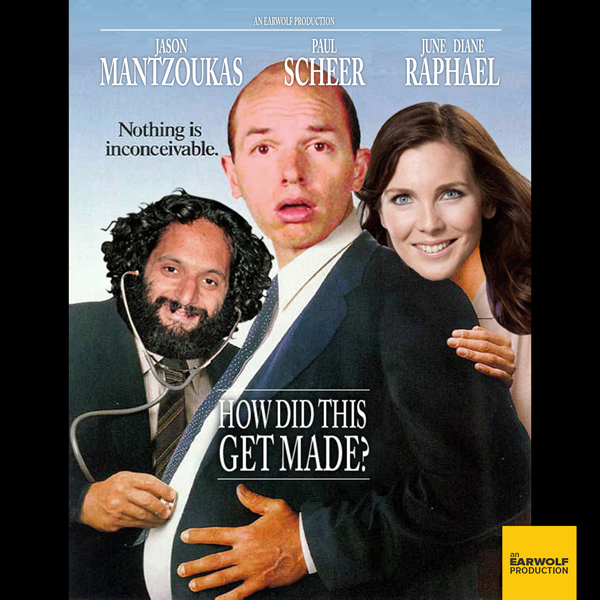 An undeniably infectious podcast from Paul Scheer, June Diane Raphael, and Jason Mantzoukas, now in its fifth year, where the three hosts sit with a special guest and dissect a movie that, looking back, seems like it was always a bad idea to produce. It's attacked from a loving place, almost celebrating the beautiful mess that are films like Masters of the Universe, Theodore Rex, Teenage Mutant Ninja Turtles II: The Secret of the Ooze, and Tango & Cash. Released bi-weekly, the show has featured Nick Kroll, Paul F. Tompkins, Randall Park, and Adam Scott this year, and sold out venues all over the US with live recordings. And a nice companion to the show has been SlashFilm's accompanying oral histories, going above and beyond the laughs found on HDTGM, and actually answering the question, "How did this get made?" from a journalistic approach. Especially impressive about these articles is that they're written by Blake Harris, the author of the book Console Wars, which itself is soon to be a major motion picture produced by Seth Rogen and Evan Goldberg. Hopefully not one they cover on the podcast though. Every episode is a gem, even if you haven't seen the movie. Because honestly, their discussions are usually better than the actual films.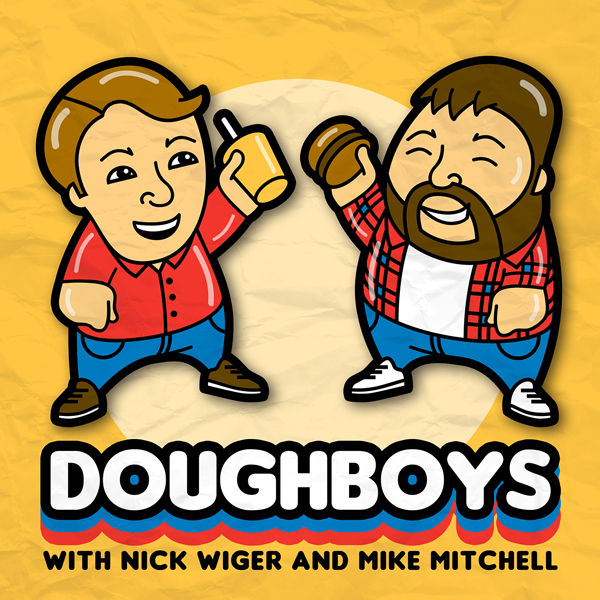 My favorite new podcast of 2015, Doughboys delves deep into the world of eating, but more specifically, the host's fascination with chain restaurants. Mike Mitchell and Nick Wiger are comedy writers and performers living in Los Angeles, but more importantly, they are food connoisseurs. Each week, with the help of a guest, they review such fine establishments as Fuddruckers, Steak 'n Shake, Boston Market, and Carrow's. They analyze each meal and the atmosphere around the eatery with the type of professionalism expected for an annual Zagat's guide, but every episode is also jam packed with absurd laughs and running jokes that you can't help but become addicted to (much like the food they talk about). They recently sat down with a writer from The Simpsons to dissect Buffalo Wild Wings and Master of None co-creator Alan Yang to pick apart Del Taco. Mike and Nick's journeys may leave you feeling full and nauseous, but as long as they're healthy enough to do it all over again the next week, you'll be a happy listener.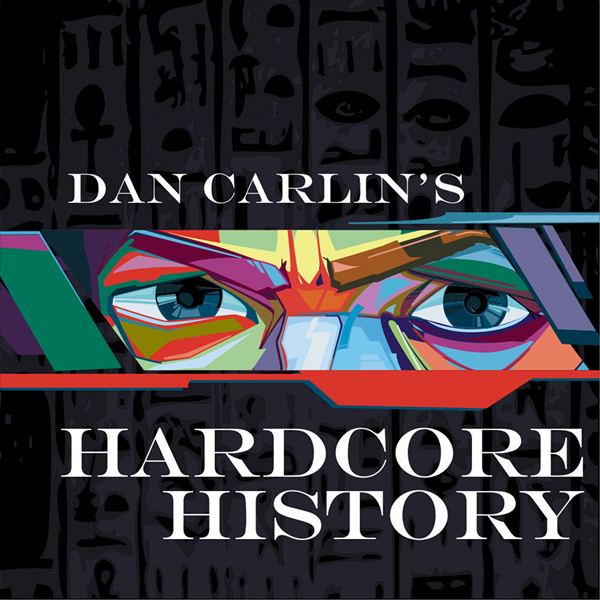 I think 2016 will be the year of Dan Carlin. In the same way our society has celebrated Bill Nye for his work in Science or Neil DeGrasse Tyson for his knowledge of space (and hate for inaccurate intergalactic movies), we will kneel at the power of Carlin and his podcast, Hardcore History. Recently deemed "America's best history teacher [who] doesn't work at a school," by Huffington Post, Carlin is a former talk radio personality with a fixation on world history. He's taken this passion to the podcast scene by narrating epically-detailed and dramatic breakdowns of events like World War I, the Norman Invasion of England, and the Cold War. Although released infrequently, and not always free, it's both worth the wait and price. He's a born storyteller and is pushing the limits and capabilities of podcasting more than anyone else working in the field. He sometimes researches for months for just one episode, creating such a strong historical approach it shouldn't surprise you that The History Channel has recently asked him to a host a show: an offer he quickly declined. He's just happy doing the podcast and I'm happy to be listening to it. I implore you to jump into Hardcore History now just to realize what your high school classroom COULD'VE been like if you just had a teacher who loved what they were talking about.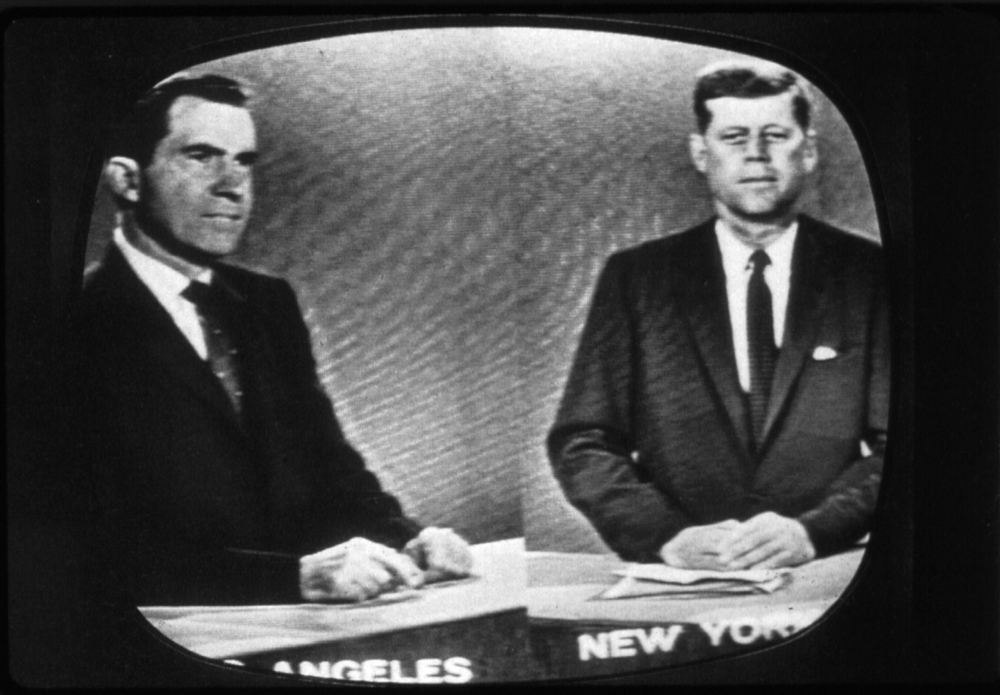 Every week, comedy writers Steve Hely and Dave King are joined by moderator Dave Medina and a guest to debate on a number of topics without any preparation, or really any thought at all. With quick fire debate topics sprung on them at the last minute like, "The Gin Blossoms are in the top 1% of artists of all time," "There are fewer than 45 old movies worth watching," and, "Dumb people shouldn't vote," these can get very ridiculous and very heated quickly. They've debated alongside guests like John Mayer, Joe Mande, and Chelsea Peretti, with each episode having a completely different feel than the next. While listening to The Great Debates, I have both laughed until I couldn't breath and rolled my eyes until I was seeing two of everything. Join in on the debates right now, since no matter what argument you can conjure up, this is a must listen.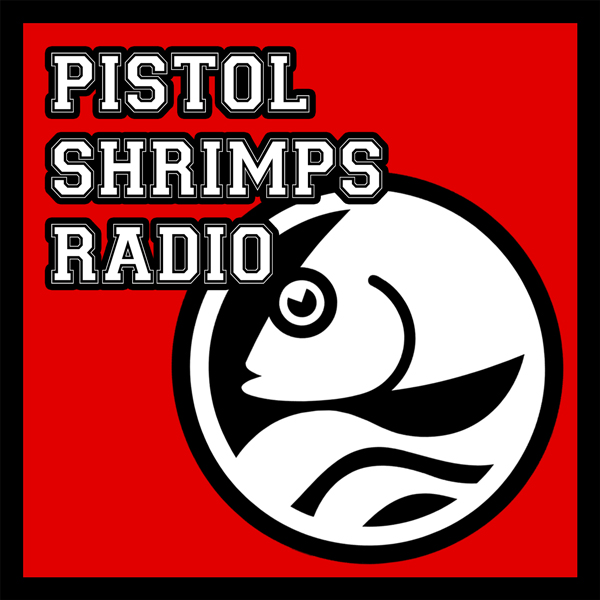 When comedians Matt Gourley and Mark McConville decided to start podcasting courtside play-by-play from a Los Angeles Women's Basketball Rec League, they never thought they'd develop a cult listenership following their every call, especially since neither host knew anything about the sport. Following the Pistol Shrimps, a team that boasts notable names like Aubrey Plaza and Stephanie Allynne on their roster, Gourley and McConville try their hardest to follow the action, but usually just get distracted by talks of where they plan on eating later or their love of the band Dire Straits. They've given hundreds of nicknames to the same 6 referees, repeatedly called one girl "Han Mah Boogie" for little to no reason, and started getting dozens of unsolicited gift cards and boxes of food from generous listeners. It's half stream of conscious improv, half Chick Hearn, but all enjoyable. And listen for ya' boy (I am "ya' boy" btw) to pop up for halftime sock reports detailing the ankle stylings of that night's participants. Each episode is released Tuesday nights during the season, immediately following the game. This week, the Shrimps continue an undefeated streak, hoping to close out a perfect season. So fuck Ahmad Rashad and Marv Albert, Pistol Shrimps Radio forever!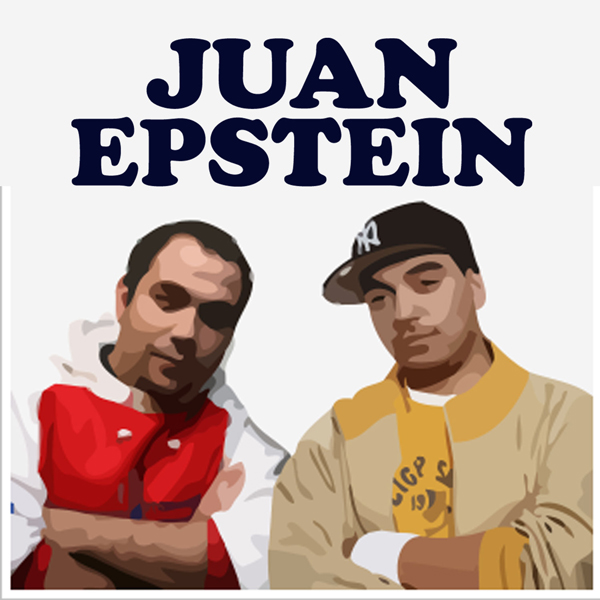 The long running hip-hop podcast from Peter Rosenberg and DJ Cipha Sounds is an essential subscription for your iTunes library. Formerly, the duo worked together at NY radio staple Hot 97 on their morning show, but now release 3-4 episodes a month for Juan Epstein, sitting down with hip-hop legends and up-and-comers to focus on a long format interview that could never fit on terrestrial airwaves. Between Rosenberg's backpack aesthetic and Cipha Sound's storied past in hip-hop, these guys are both funny and the perfect team to ask probing questions to the likes of De La Soul, DJ Quik, Stretch and Bobbito, and Mister Cee. Recorded from the Hot 97 studio, in a building with walls that I wish could not only talk, but maybe spit a quick 16, these episodes don't only feel like podcasts, they feel like events. Cipha Sounds has recently decided to pursue a career in comedy, becoming a UCB theater frequenter in NYC, but the best podcast development of 2015 has been their determination to keep releasing new episodes. Let's hope they keep it up and continue to book unpredictable and underexposed guests—because the game needs Juan Epstein.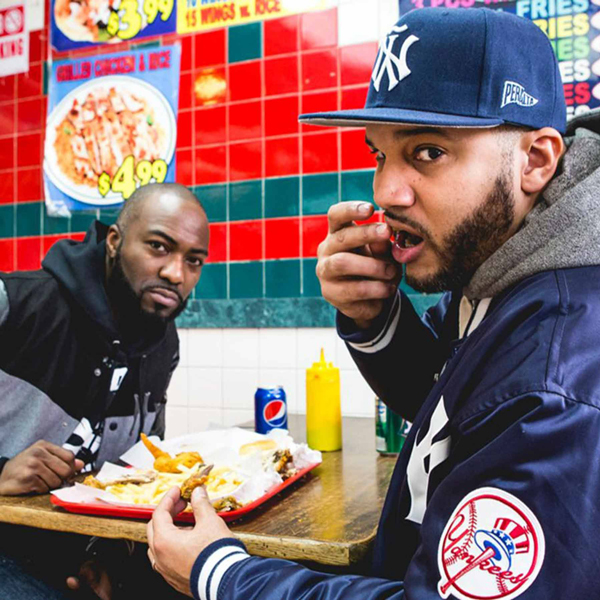 If you like the focus and impressive interview skills of Juan Epstein, then maybe you'll want to skip this next podcast. But if you do, you're kind of a fuck boy. The Bodega Boys are Desus and Mero, the funniest two people you'll ever find on MTV2 (they currently appear on a panel show called Uncommon Sense). This is technically their second podcast, as they used to have a show called #desusvsmero on the Complex network, but now it seems Red Bull is footing the bill to bring them back, and we're all better for it. Each week they tackle news stories from around the Internet, as well as recall many of their own weird life experiences, like forcing Kanye West to take a selfie at this year's VMAs. In reality, we're just waiting for the moment these two are handed their own TV show and just take over a channel completely, but this podcast is a great holdover. These are my dudes.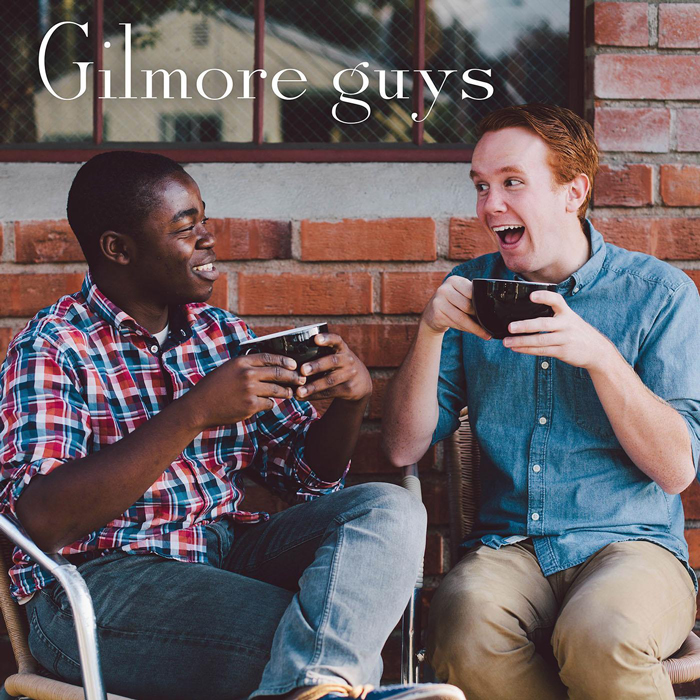 What happens when Gilmore Girls superfan Kevin T. Porter and show newcomer Demi Adejuyigbe sit down and watch every episode of the long-standing family dramedy, then analyze every single aspect of what they've seen? You get Gilmore Guys. Born out of one of the most niche and narrow premises in podcast history, this show, now on the HeadGum network, has found a rather large audience, proving once again why podcasts are just the best. Honestly, I've never seen an episode of Gilmore Girls, but I still find myself laughing at their genuine appreciation of the show, and sometimes utter disgust. They've been joined by some of my favorite funny people like Megan Amram, Guy Branum, and Patrick Walsh, and they're currently halfway through the fifth season. Keep in mind, there were SEVEN seasons of this show, so you still have some time to get fully invested and celebrate the finale in real time with the hosts. Can I suggest Golden Guys next?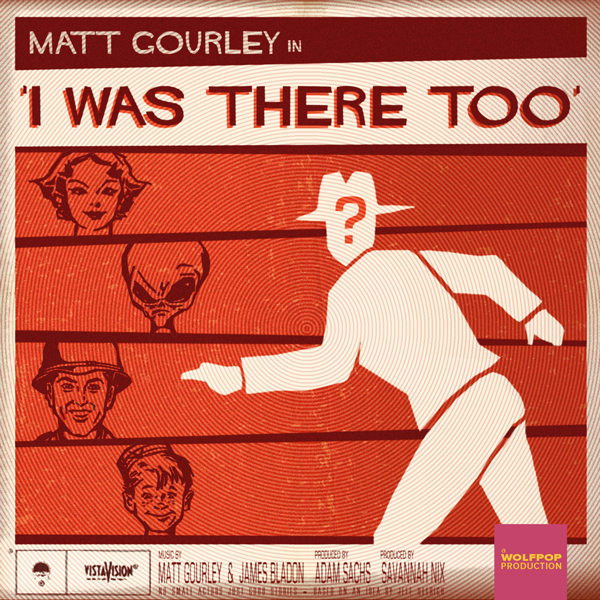 Pistol Shrimps Radio co-host Matt Gourley is to podcasts what Chris Hardwick is to TV gigs. Gourley has juggled between Pistol Shrimps, Superego, the recently wrapped James Bonding, 2014's The Andy Daly Podcast Pilot Project, and this gem, I Was There Too (btw, he's also consistently appeared on maybe 20 other shows during this time). On I Was There Too, Matt sits with an actor or actress you may know from certain shows or movies, like Paul F. Tompkins, Doug Benson, or Phil LaMarr, and discusses their experiences on a classic set you may not know they were on. Like for example, did you Tompkins was in There Will Be Blood? Or that Benson was in Captain EO? For real. This podcast gives you a behind the scenes look at what it was like to have been working on these classics and the resulting tales are usually pretty wild. Like when Paul Scheer was fired from the Eddie Murphy film, Meet Dave, just minutes after his first line read. Or what it was like to be in Total Recall straight from the mouth of veteran actor Ray Baker, aka the guy who sold Arnold the vacation to Mars. Bet you never thought you'd hear from that guy. Although its release schedule is somewhat random, I Was There Too would make an enjoyable addition to your frequent podcast schedule. Be there too.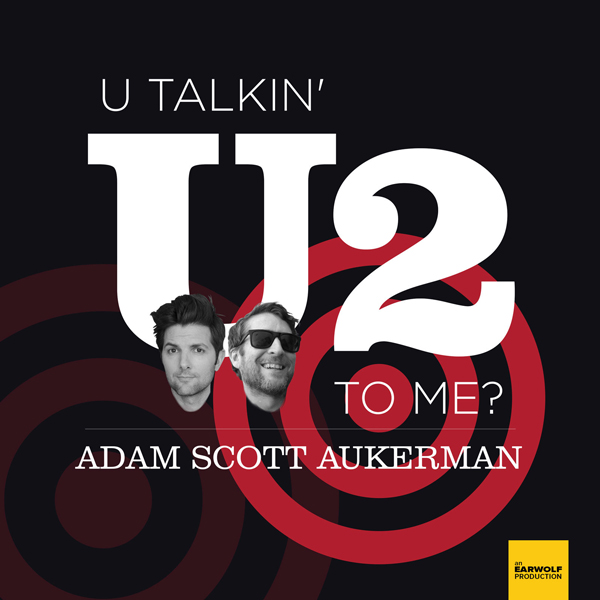 I don't know where to start with this one, guys. You may have to just take my word for it. But let's try anyway. Podcast hall-of-famers Scott Aukerman (Comedy Bang! Bang!) and Adam Scott (Parks and Recreation) launched this special release podcast back in February of 2014 to discuss their favorite band, U2. The original plan was to cover all of their albums, from Boy to their upcoming record at the time, Boots, and it usually followed a somewhat earnest path, with both hosts genuinely excited to talk about their favorite musicians. But they were also critical when they needed to be, taking Bono and The Edge to task in moments that might just be the hardest I've ever laughed at a podcast. The inside joke count for this show may also live somewhere between 30 and 50,000, so get ready to be part of a little club once you start listening. But what made 2015 so important for U Talkin' U2 To Me? is something NO ONE saw coming. The actual band U2 reached out to Scott and Adam and appeared on the show! Although listeners may have expected impersonations when they saw the episode's description, they quickly realized it was actually U2. A real holy shit moment. Scott and Adam nervously dealt with facing their heroes, and taking ownership of some of the things they said, but eventually fell into place and created an interview that actually made the band seem human. And finding out that Bono knew the inside jokes, or maybe was just told by a young assistant what to say, was a pretty rewarding close to the podcast. How would they ever top that episode? May I suggest Golden Guys?