October came and went fairly quickly. Just ask Chicago's Chief Keef who said his collaborative EP with Metro Boomin would be released on Halloween, but was nowhere to be found when the clock struck 12 on October 31st. At least Young Thug (spoiler: he didn't make the list) came through on Halloween night with yet another project full of leaks that have been floating around the Internet for months. Luckily, October brought us more great hip-hop projects and a beautiful Rick Ross remix of Adele's latest single that's been on repeat ever since it dropped. See who came out on top in the list below.
10. Yung Simmie – Basement Musik 3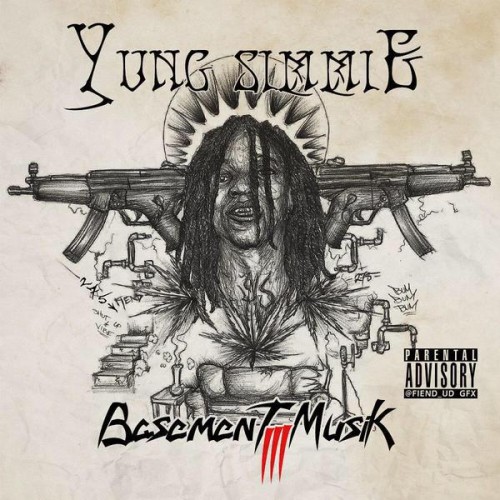 Yung Simmie finally released the third installment of his Basement Music series earlier this month. The Miami rep first hit the scene as a member of SpaceGhostPurp's Raider Klan collective but is now making waves of his own. There are no features on this 17-track mixtape, giving Simmie a chance to perfect his 7g blunt induced flow. Most of the shimmering trap production is handled by Purp Dogg, and Jay Splash. On "It Was Me" you'll find Simmie Sinatra switching it up by going in over a jazzy beat driven by a "Blue Moon" sample. Basement Music 3 is Yung Simmie's best work to date and is another solid project out of Florida.
Release Date: October 15th 
9. KYLE – Smyle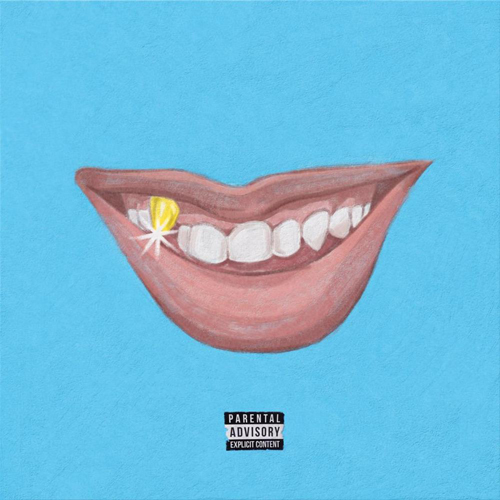 If you can listen to KYLE's appropriately-titled sophomore album, Smyle, without cracking one, there might be something wrong with you. Many people caught wind of the alternative rapper from Ventura, California, after he dropped an impressive verse on Chance the Rapper, Donnie Trumpet, and the Social Experiment's SURF album.
Whether he's shouting out SuperDuperJesus for rolling a blunt on "Dewwutitdoez" or passing the baton off to his best friend SuperDuperBrick (who isn't even a rapper) for an MVP verse on "SuperDuperHero,"  KYLE is creating a unique vibe within his music. While KYLE's positive rhymes move the album along nicely, the album isn't all fun and games. He makes room for a few love songs and recruits Chance the Rapper and Je$$e to help develop the quality album.
 Release Date: October 2nd
8. Robb Bank$ – Year of the Savage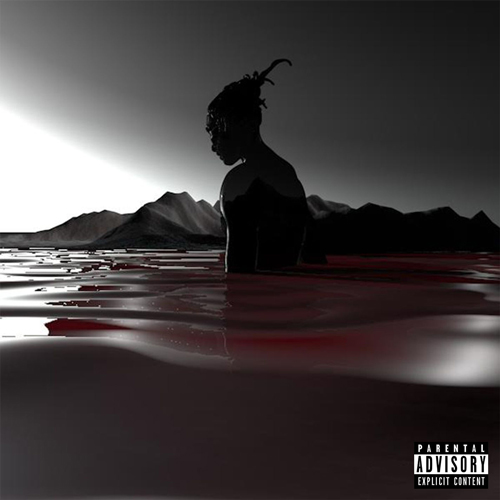 Underground hip hop heads (and anime fans) everywhere rejoiced when Robb Banks announced that he would be releasing his highly anticipated Year of the Savage album through 300 Entertainment (the same label that houses Young Thug and Fetty Wap) after inking a distribution deal in September. The Florida MC first announced the album in 2012 and followed with a couple mixtapes and loosies while he perfected his epic debut. Year of the Savage features Banks' Smart Stunna crew members Pouya and IndigoChildRick as well as Lucki Eck$.
On his debut album, Robb Bank$ showcases his ability to make complete songs instead of impressive lyrical tirades that were his signature back in the day. "At the end of the day, I like making songs," Banks told Mass Appeal. "I don't wanna just be bars, bars, and bars for seven minutes straight and have a hundred-bar verse. I don't wanna do that for my whole career."
Release Date: October 2nd 
7. Michael Christmas – What a Weird Day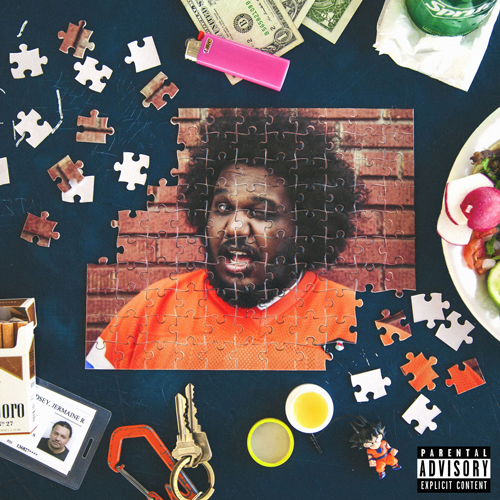 Boston's Michael Christmas is making noise for a city that isn't exactly a hip-hop hotbed. After releasing his quirky Is This Art mixtape and going on tour with Mac Miller and Logic, he's back with his debut album What a Weird Day. The project lets you into Michael's life as he goes from being a high school dropout to breathing life into the dormant Boston rap scene. Over the course of the album, Michael comes off as your everyday dude who realized he was pretty good at this rap thing after picking up the mic. Krondon, Logic, Mac Miller, Polyester the Saint, Njomza, and D.R.A.M. all stop by to bless the 18-track LP.
Release Date: October 23rd 
6. Kirk Knight – Late Knight Special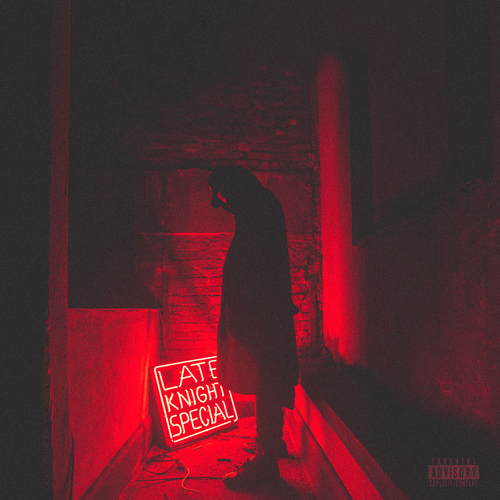 When the east coast rap group Pro Era made their debut a few years ago, all of the attention was on the boy-genius Joey Bada$$. In the shadows of Pro Era stood the multi-talented artist Kirk Knight. He crept through countless Pro Era releases serving as the team's secret weapon/producer. Perhaps that's why the 20-year-old Brooklyn native likes to call himself the Kreeper.
Whatever the case may be, the Kreeper can no longer fly under the radar after the release of his self-produced debut project Late Knight Special. Kirk showcases a polished delivery and impressive production all the way through the 12-song project. Joey Bada$$, Mick Jenkins, The Mind, Nonamegypsy, and Thundercat stop by to make the Kreeper's Late Knight debut even more special.
Release Date: October 30th 
5. Lil Uzi Vert – Luv Is Rage (@LILUZIVERT)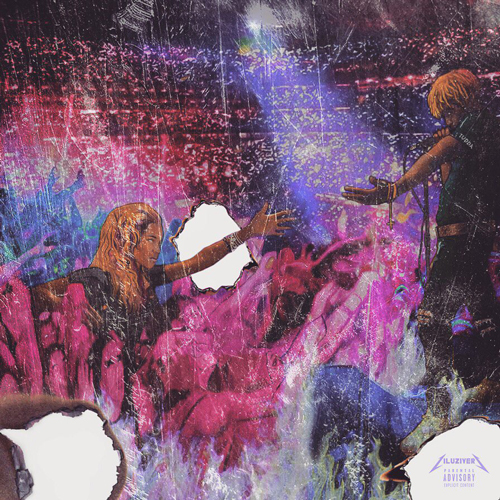 If you're looking for an artist that's mastered the usage of auto-tune, then Lil Uzi Vert is the one for you. Many took notice of the North Philly trap star after he stole the show on DJ Carnage's "WDYW" hit earlier this year. His screwed delivery and infectious hooks keep the tape interesting from start to finish, making Luv Is Rage one of the strongest mixtapes of the year. Young Thug returned the favor with a feature after Lil Uzi Vert took care of the intro on Slime Season 2, and Wiz Khalifa also lends a verse on the ninth track. A star-studded team of producers including Don Cannon, Sonny Digital, TM88, and FKI laced Lil Uzi Vert with more than enough heaters on his debut project.
Release Date: October 30th
4. Joe Budden – All Love Lost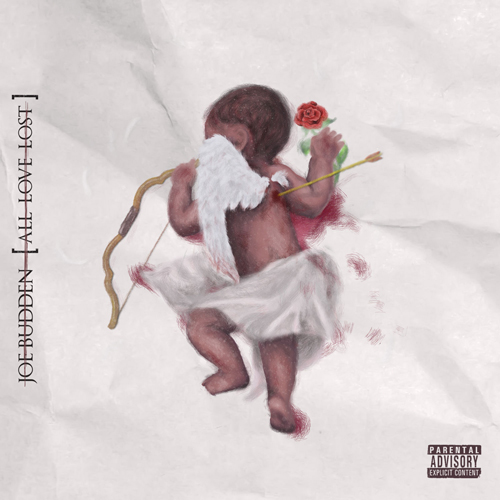 Joe Budden might be one of the most controversial rappers in the game. Whether he's making dudes throw temper tantrums on their own podcasts or breaking hearts on Love & Hip Hop, he's always in the middle of something. Despite all the drama off the mic, one thing has always rang true for the Jersey City MC—the man can flat out rap. On All Love Lost, the Slaughterhouse assassin takes aim at his pained relationships, inner struggles, and more on the most personal work of his career. All 11 tracks on the album clock in over four minutes, giving Budden enough time to flex his skilled wordplay.
Release Date: October 16th
3. Big K.R.I.T – It's Better This Way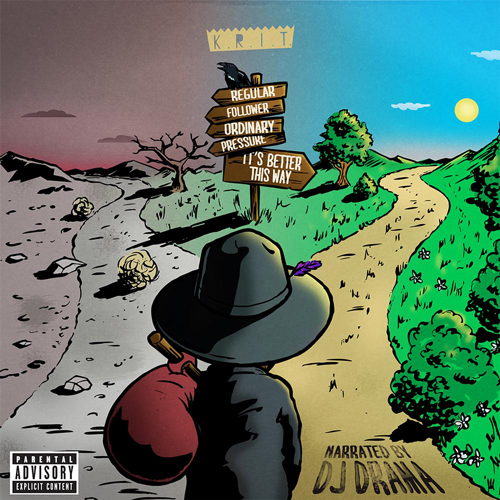 Big K.R.I.T. is one of the most consistent rappers in the game. K.R.I.T.'s It's Better This Way mixtape picks up right where he left off on his Cadillactica LP last year. The 14-track tape features Ludacris, K Camp, Young Dolph, Warren G, BJ the Chicago Kid, and more while K.R.I.T. takes care of most of the production himself to give the project some Dirty South flavor. It's Better This Way is sprinkled with a little bit of everything for longtime K.R.I.T. fans and newcomers. You'll find that the project is balanced with thought-provoking songs and a few cuts that you can ride to. K.R.I.T dropped off another free, quality project that'll definitely be in rotation for a while.
Release Date: October 14th 
2. Raury – All We Need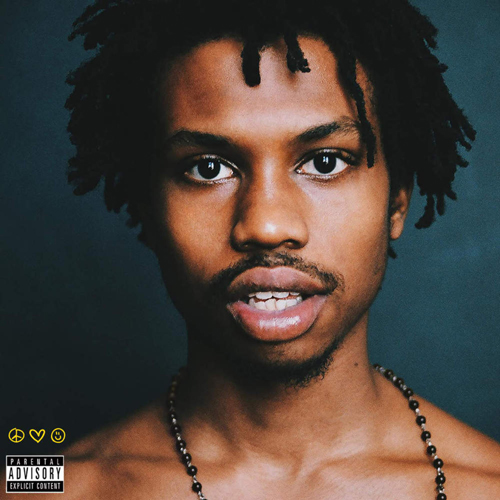 The first time I saw the 19-year-old sensation known as Raury, he was on XXL's 2015 Freshman Class cover in a hilarious "industry plant" T-shirt. A few months later, he was on the "The Late Show With Stephen Colbert"—this time in a Mexico soccer jersey with the word TRUMP crossed out. That was when I knew this guy was special.
On his debut album All We Need, the genre-drifting Atlanta native flirts with indie-rap, folk and soul while trying to make the world a better place. The project recruits Big K.R.I.T., RZA, Key!, and Tom Morello to help tell the story of concepts like "Forbidden Knowledge." All We Need is filled with soothing millennial spirituals that paint a vivid picture of the world we live in from the perspective of a young black kid from the South. When he decides to rap, his flow is reminiscent of Andre 3000 and complements his smooth, natural crooning nicely. His sound is unique but refreshing—think Kid Cudi meets Fleet Foxes. It'll be interesting to see if Raury's music can one day make the world a better place.
Release Date:October 16th
1. The Game – Documentary 2/2.5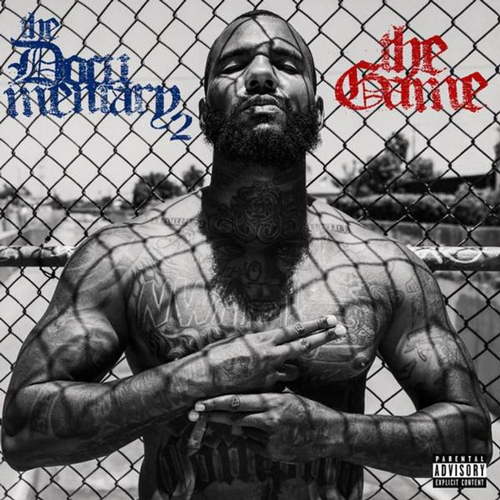 Ten years ago, The Game released an album that would forever change the soundscape of West Coast hip hop. The Documentary managed to put the West Coast back on the map while going double-platinum in just two months. A decade later, The Game is back with part 2 and 2.5 of his left coast classic. The album was originally slated to be released as a double album, but Game decided to split the album into two—giving us a chance to digest the 37  total tracks. The Documentary 2 samples Notorious B.I.G. and Erykah Badu to give it more of a classic feel while The Documentary 2.5 introduces a new wave of West Coast hip-hop.
With features from 46 artists (Ice Cube, Drake, and YG to name a few), the two projects keep you on your toes for 150 minutes. By incorporating a new school sound with hip-hop legends like Nas and Dr. Dre, The Game proved that he can adjust to hip-hop's changing landscape while staying true to the music that shaped his sound.
Release Date: October 9th/16th