Let's be real, any "Best of 2018" list is kind of bullshit. It's very subjective and obviously tailored to the taste of whoever put the list together. But we all have our favorites, and some of us are even allowed to publish them on the internet.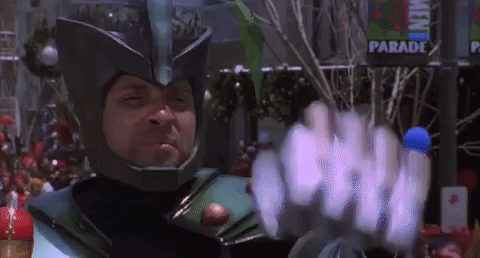 So, rather than say what was the "best," I'd rather just tell you about some of the albums that were on repeat in my Spotify for an almost-embarrassing amount of time this year, including some you may have missed. The title of this article is somewhat facetious, as it's actually quite easy to miss out on high quality music in the age of streaming. With roughly 2.4 million new projects (jk) dropping every Friday, no one can possibly stay completely up to date—you're not alone.
Fair warning, the vast majority of my playlists this year were comprised completely of hip-hop. While Top 40 radio still fails to recognize rap as the new pop, yerboi respects the numbers and unmatched level of innovation in the category. And this particular banner year only further cemented hip-hop's place at the top of the heap, and it honestly feels like this is only the beginning, as the genre continues to gain tremendous steam.
I mean c'mon, when 21 Savage was wetting up the Soundcloud streets with "Red Opps" and "Skrrt Skrrt" three years ago, not many thought he'd be the highlight of an incredible Mortal Kombat 11 trailer reveal in 2018 (on god), but it somehow feels like it was always supposed to be this way.
This year saw many all-time legends add to their discography, as Hov, Em, Beyonce, Kanye (a bunch of times), Lil Wayne, and more all released albums that pleased their massive respective fan bases. But it was the youth that made the most profound impact in 2018, with new artists creating instant classics and launching lasting careers right before our very ears.
Here are the albums that stayed in rotation for me all year long—and some of the best of 2018 (in no particular order).
777 by KEY! and Kenny Beats
Chances are, you stan a young ATLien in the rap game. From Gunna to Reese Laflare to Lil Baby and beyond, the region is brimming with immensely talented artists just waiting for their shot at the crown. But this isn't a new wave. While Outkast and Ludacris and Future have been lacing the league with certified classics forever, the Southeast's new generation owe a lot to the massively influential Two-9, a collective that started many of the trends that pop off today. Thankfully, a key original member got their just due this year.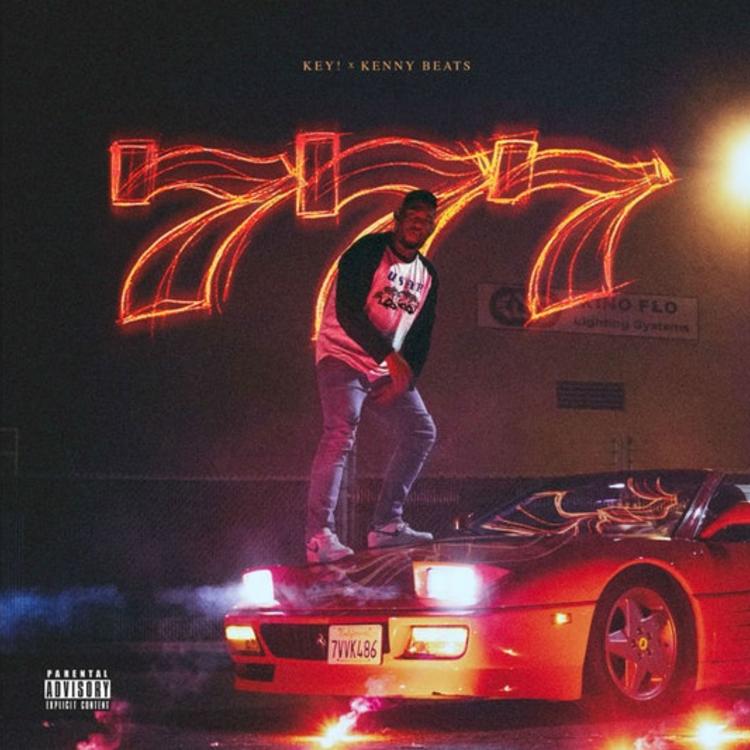 In my eyes, 777 by KEY! And Kenny Beats was the rap album of the year. And while it probably never had a shot at a Grammy nomination, it raises the question of whether social engagement—through tweets and Instagram stories—should factor into the selection process. Your favorite rapper's favorite rapper has been making infectious "bops" for the better part of a decade with varying levels of interest from mainstream hip-hop fans, but thank fucking god that didn't affect his creative process in any way and he stayed true to himself.
This album is a masterpiece in every sense of the word. My only wish is that Key and Kenny had found each other years ago, as the arguable producer of the year and fellow glaring Grammy snub brings out the best in Key, complimenting his vast library of quotables with instrumentals that have immeasurable replay value. After legitimately listening to this thing nonstop, I always came away thinking a different song was my favorite—though the end of the year finds me right back at the beginning, bumping "Demolition 1+2" like it's my job—and right this second it kind of is. Make sure you peep the brand new deluxe version of 777 and fall back in love with the project all over again, complete with freshly added features by Skepta, Rico Nasty, Jay Critch and 6lack.
Redemption by Jay Rock
This year was a crowning achievement for West Coast hip-hop, one of the best years the region has ever had collectively—and that's saying a lot considering California's illustrious rap history. And leading the way was Watts's finest, the unbreakable Jay Rock. TDE's OG spitter and fearless leader has an impressive discography full of memorable bars and quintessential LA vibes, but after a life-threatening motorcycle accident and an extended time away from the game, Jay Rock had something to prove on his aptly titled Redemption.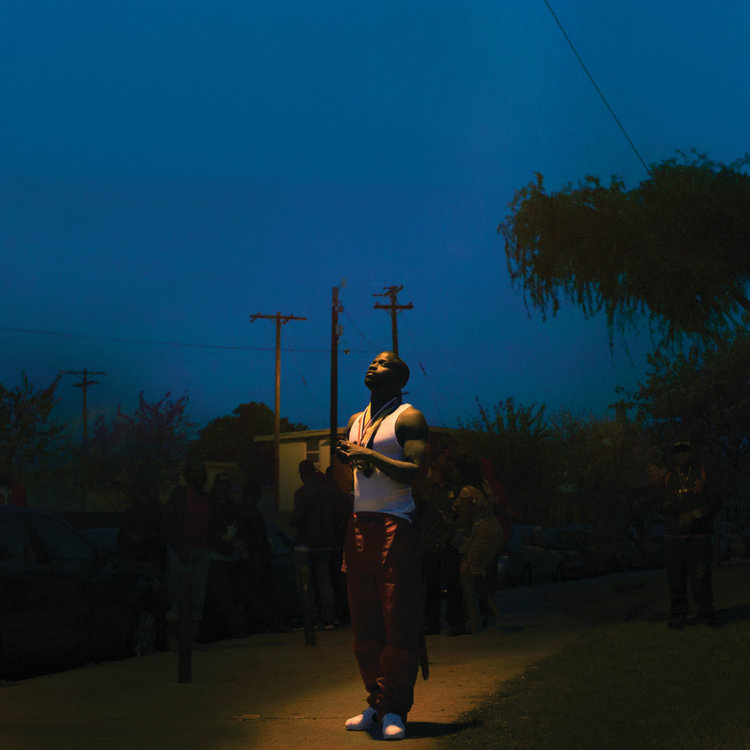 While it should have surprised no one that Rock stepped up to the challenge and delivered, many probably didn't expect one of the best rap albums in recent years, full of timeless tracks that require you to ignore the skip button. Rock sets the tone on "The Bloodiest," demonstrating on Redemption's intro that he's leaving everything on the field. I'm venmo'ing five bucks to whoever can prove they make it through that song sans-goosebump.
Though you can always expect a solid body of work from Jay Rock, Redemption took him to another stratosphere this year, as multiple records from the album crossed over and saw the underground legend receiving mainstream radio play and award season recognition. In a Grammy category for Best Rap Song that includes Drake's diamond single "God's Plan" and Travis Scott's smash hit "SICKO MODE," perennial underdog Jay Rock has not one, but two songs nominated with the Kendrick and Future-assisted "King's Dead" and the hopefully foreshadowing "WIN" both getting a shot at the coveted prize.
Maybe even more important to Jay Rock than a Grammy win, however, could be this week's development when Rock's admitted favorite rapper Jay-Z added "King's Dead" to his end-of-2018 playlist of personal favorites. There were early rumors that a song on Redemption would feature the goat, but it turned out to be a monster verse from J. Cole on "OSOM," a standout offering from Jermaine in a year where he dropped elite-level raps only.
God Level by 03 Greedo
Let's stay in Watts for this next one. And before we even get started, #FREEGREEDO. Nobody was on a bigger roller coaster this year than 03 Greedo, who saw his popularity skyrocket on the back of his incredible Wolf of Grape Street project and striking songs like "Never Bend" before the budding superstar was sentenced to more than 20 years in prison for an old drug charge.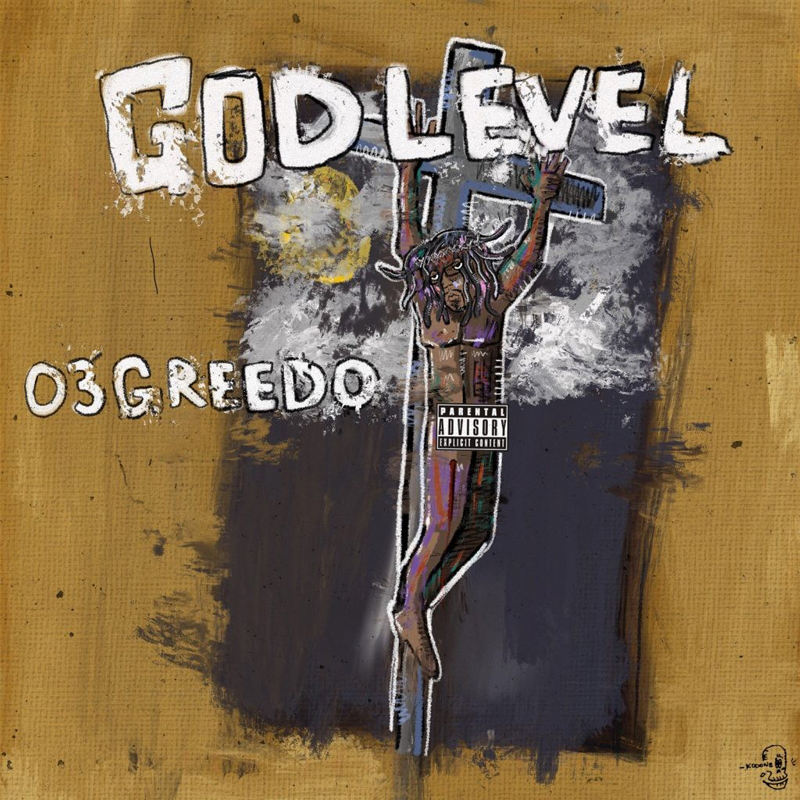 With by far one of the most memorable hooks in years, "Never Bend" made a strong case for being our new national anthem, as Greedo conveyed the kind of adversity and betrayal that built him. The Lil Uzi-assisted remix to the underground smash appears on God Level and includes a new verse from Greedo to close out the album. But God Level goes far beyond the hits, as Kenny Beats makes his presence felt yet again on certified slaps like "Basehead" and "Street Life," while Greedo flexes his range on "Fall Off," "Prayer For My Lost," and "In My Feelings."
Though Greedo was originally slated to be locked up until 2038, we recently learned that the electric talent will be eligible for parole in September of 2020—just in time to move from Grape Street to Pennsylvania Avenue and be our next President. Okay, probably not, but the early release would be amazing news for him and his family primarily, and then us. It would be tragic to let such a captivating story end so anticlimactically, so let's all collectively pray for parole.
Nasty by Rico Nasty
Brehhh, Nasty goes so unbelievably hard. Forget qualifiers like "femcee," Rico Nasty absolutely released one of the strongest albums of 2018. It's impossible to pick a favorite song on Nasty, as nearly all 14 songs make strong arguments for the title.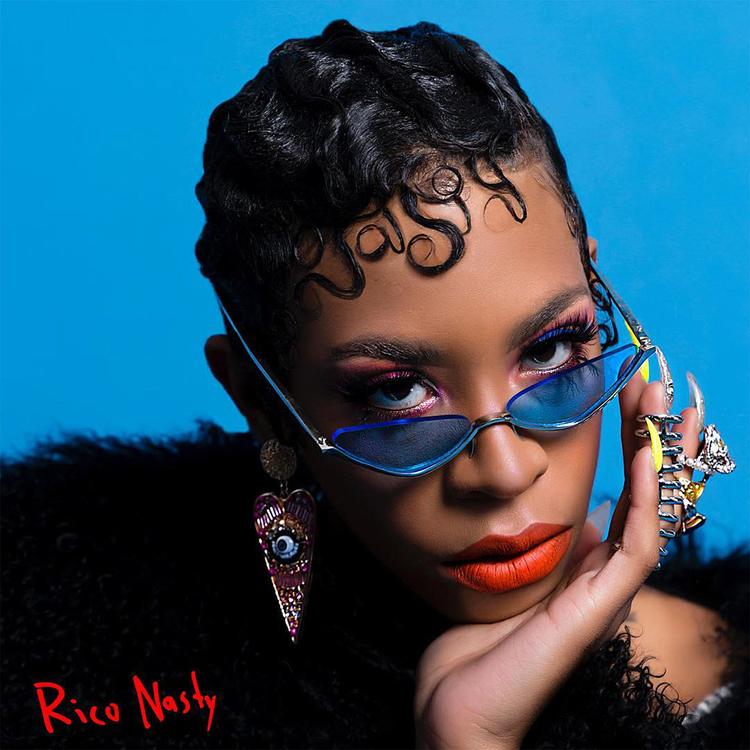 Whether she's evoking Missy on the infectious single "Countin Up" or getting stuck in heads for weeks at a time with "Ice Cream" and "Won't Change," the Brooklyn-native scores endlessly throughout. You might as well cancel your Spotify Premium because you won't need skips anymore and the commercials may offer you the opportunity to chill out for a sec and ensure you don't start flipping desks at work.
(Oh, you're wondering who handled a bulk of the beats on this behemoth? Ding-ding-ding, you guessed it. Kenny Beats again. You may be noticing a trend here, as the Connecticut-born and Berklee-edumacated mastercrafter quit his day job as EDM sensation LOUDPVCK to see if he could completely fuck up the rap game in 2018. Mission successful, dog, take a vacation or something. Actually, nevermind, don't do that.)
Care For Me by Saba
By this point, if you're still sleeping on Saba, there's not much I can do for you. It can't be stressed enough that we have a generational talent on our hands with the stellar Chicago songwriter and he deserves all his roses now—not later. Care For Me is simply beautiful, ushering the listener through an emotional journey alongside its protagonist as he works through immense sorrow, traversing speed bumps that would be mountains for most.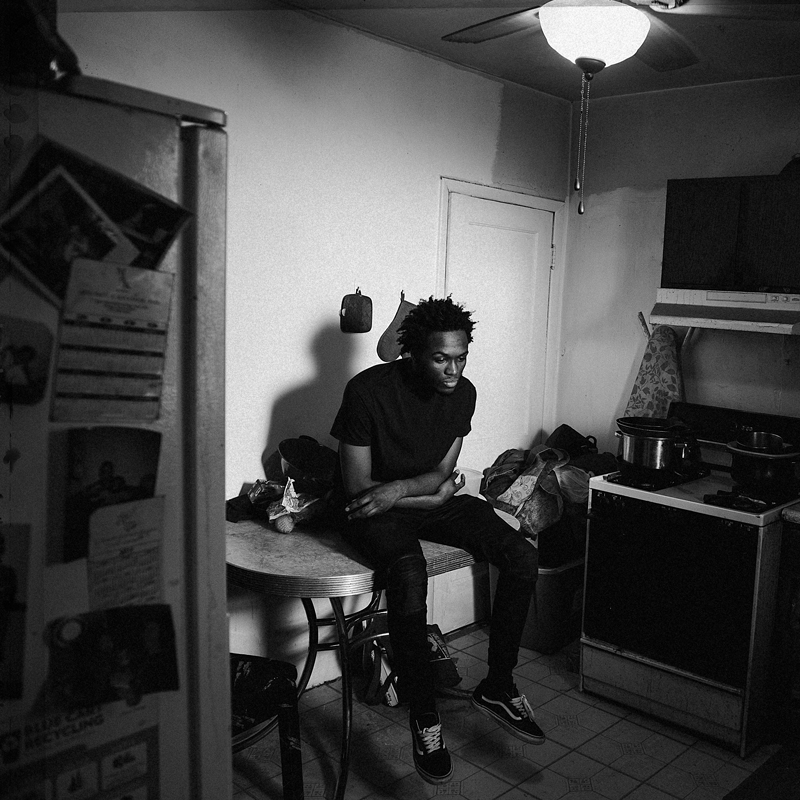 If there's one album I recommend copping on vinyl this year, it's Saba's. You want to hear Care For Me as he intended, both in sound quality and sequencing order. The first few weeks the album was out, I regretfully didn't even make it past track three because I couldn't help running back the powerful opening act of "BUSY/SIRENS," "BROKEN GIRLS," and "LIFE." Inspired by the tragic death of his cousin, rapper John Walt, Saba's magnum opus (so far) makes you feel like you're a fly on the wall for a deeply emotional therapy session. And we don't call this Saba's best work lightly, either. His 2016 album The Bucket List Project is another must-listen, proving Saba is truly one of this era's most consistently exceptional artists.
NOIR by Smino
Speaking of consistency, what Smino is doing right now is unfair and the music industry may have to institute some sort of zone defense to keep some semblance of competition alive. Sminot Grigio is dangerously close to being considered the greatest artist from St. Louis and NO I'M NOT JUST SAYING THAT TO TRIGGER MURPHY LEE INTO A COMEBACK. Yeah yeah yeah, Nelly this and Pimp Juice that. I don't care. Smee's highly anticipated follow up to his phenomenal Blkswn album was everything we could have hoped for and more.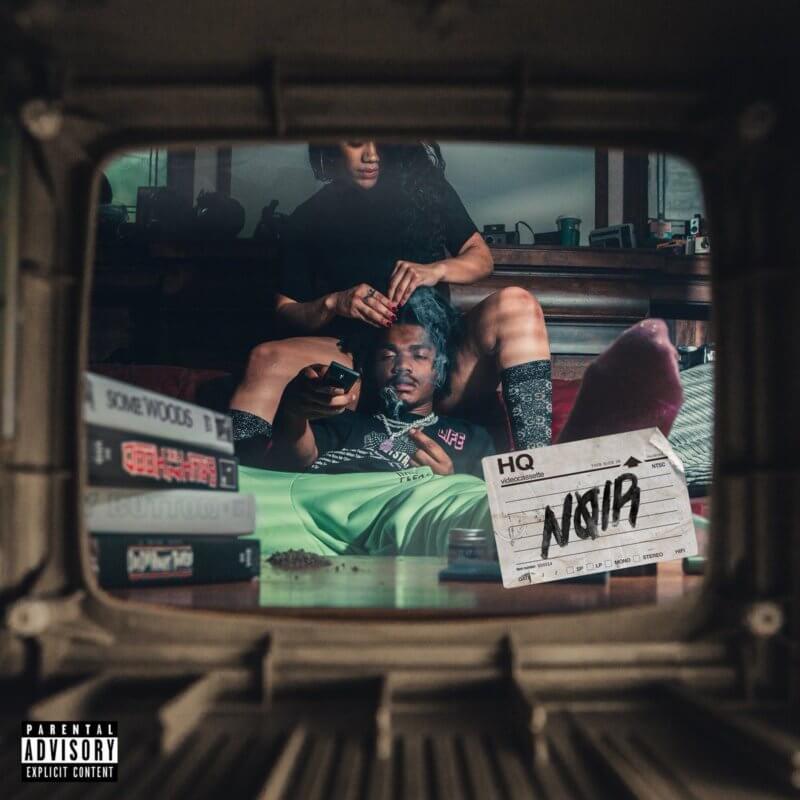 You can't categorize Smino, you cannot box him in. He can outsing whoever, outrap whoever. I don't think the numbers match up, but if someone told me he was one of Lauryn Hill's kids it would honestly explain a lot. He continues to make songs that really no one else could, just listen to "HOOPTI" or "KLINK," songs your subconscious will be singing nonstop for the foreseeable future. With infinite range, Smino is equal parts soothing and scorching, able to bar you up and croon you down.
(It should be mentioned that Smino revolutionized the hoodie game as well this year, lining the inside of his Zero Fatigue hoods with silk, probably causing fashion analysts everywhere to ask "is the du-rag dead?" While I don't have hair that would require people to wave-check me, I do place tremendous value on naps and for that reason I'm in on Smino's insanely soft merch as much as I am his music.)
***
Stay tuned for our list of songs you slept on and let us know which albums you loved this year in the comments below!