The Hundreds is proud to give you an exclusive look behind the The Hundreds Summer 2015's "Floral Puke" T-shirt with the artist, Amy Fry. We sat with the illustrator to see where she found the inspiration to draw the piece, her love for details and nature, how her first sketch is always the end result, and more.
The "Floral Puke" graphic features a raccoon skull with flowers cascading from its open mouth. It arrives on a graphic T-shirt in black, athletic heather, and navy, and a pullover hooded sweatshirt in red, black, athletic heather, and navy.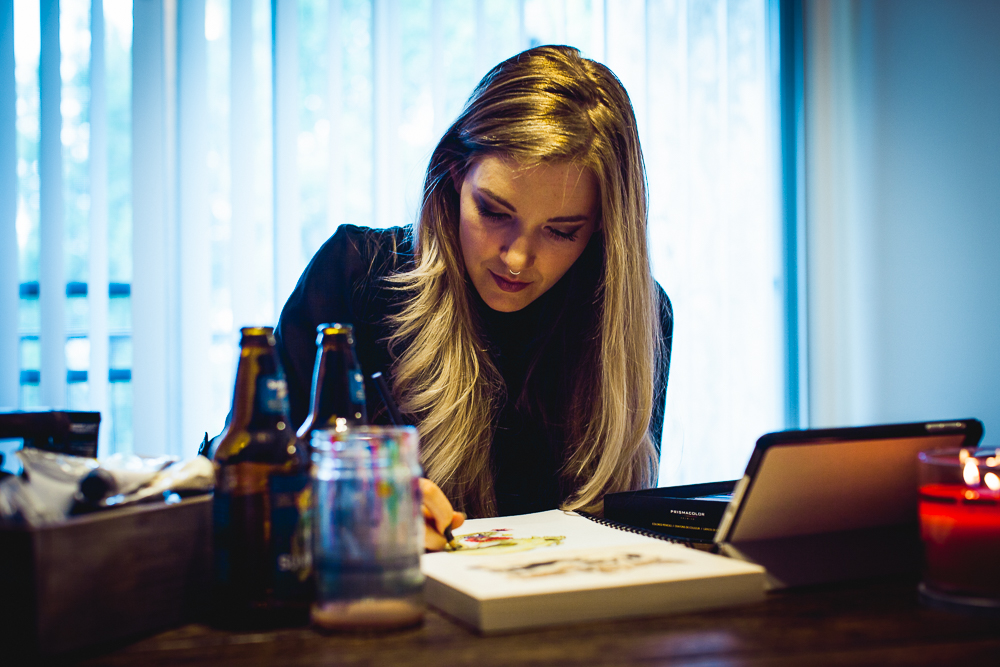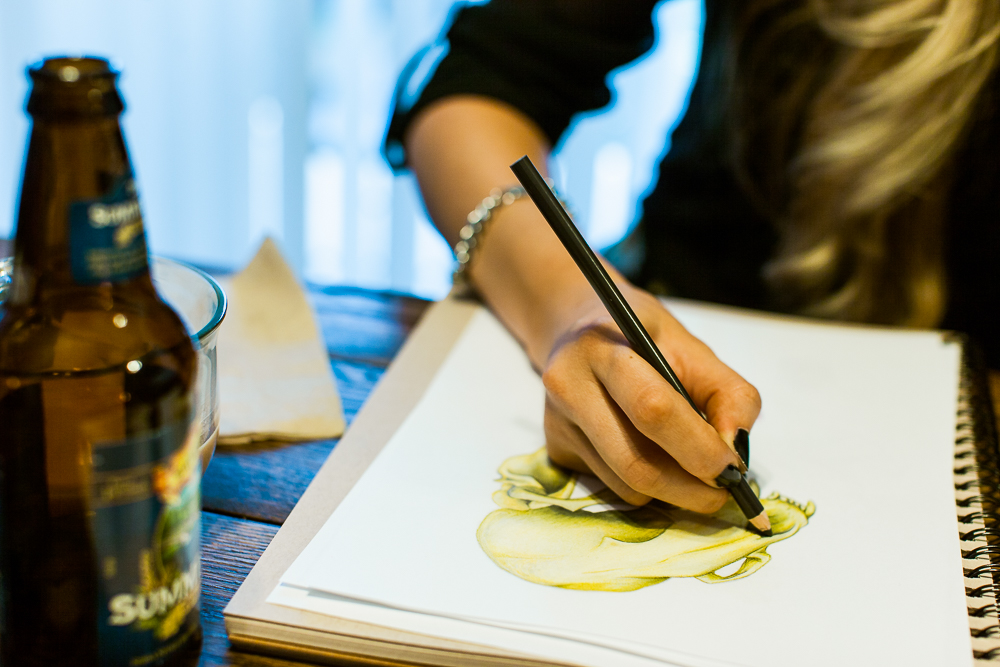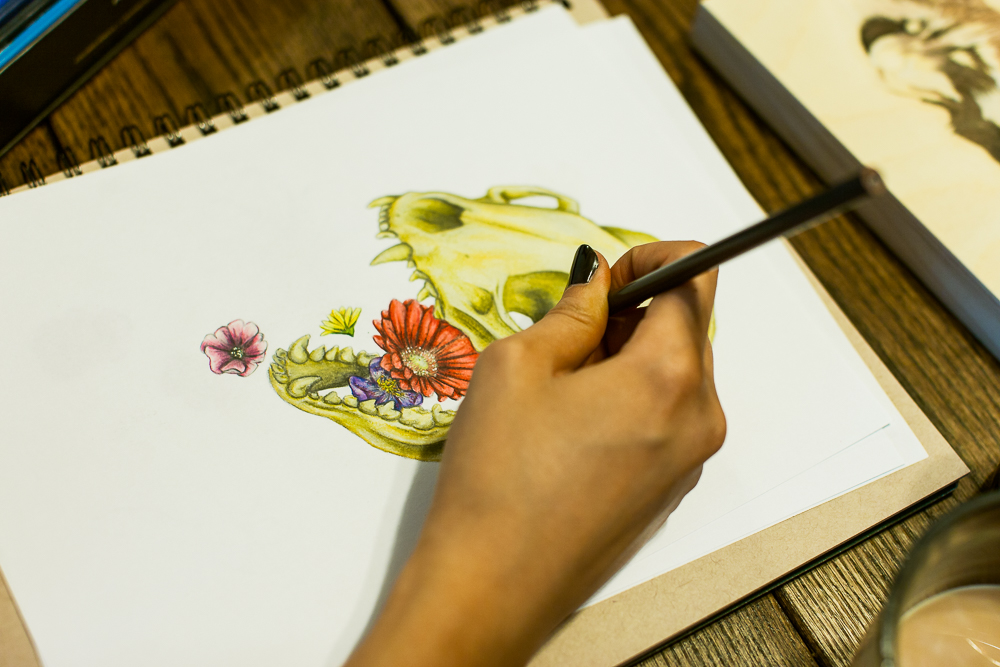 Shop "Floral Puke" here and see close-up shots of the T-shirt below: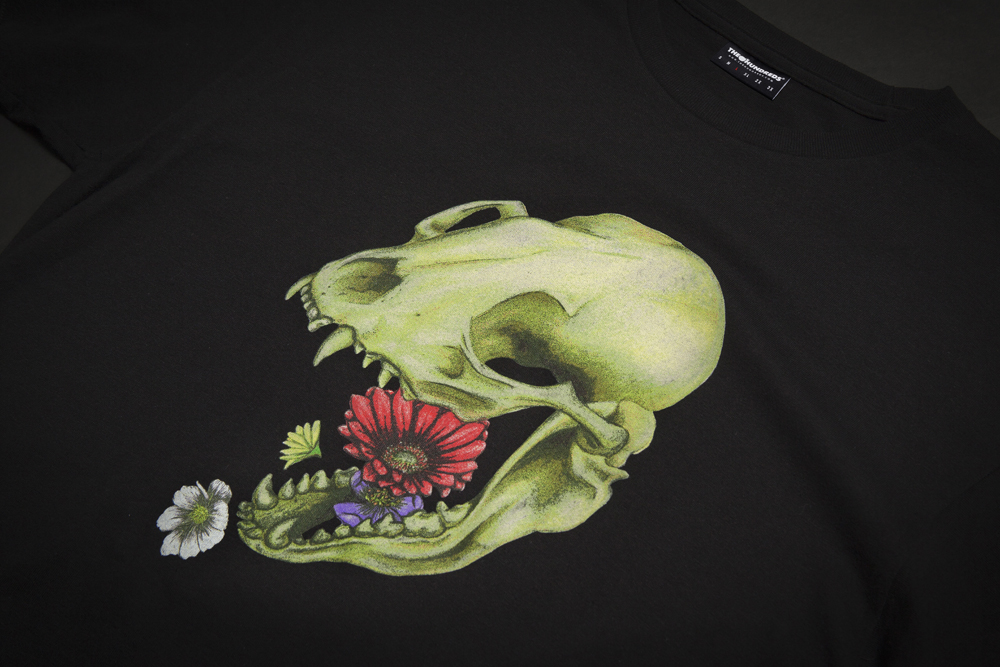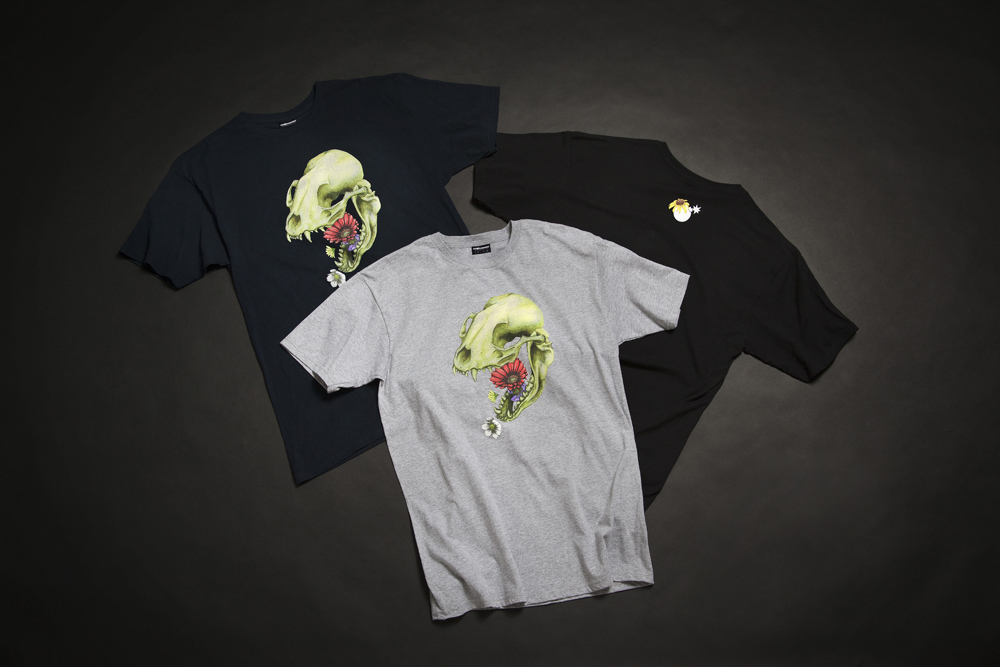 Can't get enough of Amy Fry? Check out her work on our "Lazy Dayz" T-shirt.
Our Summer 2015 collection graphic T-shirt commercial: