As most brand loyalists know, Back to the Future is Bobby Hundreds' favorite movie of all time (He even drives a DeLorean). Celebrating its 30th anniversary, the time-traveling, coming-of-age story led to Bobby's lifelong obsession with time and timelessness, impacting his brand from retail buildouts to T-shirt graphics. Between Back to the Future and The Hundreds, the parallels of California culture, adolescence, '80s-'90s nostalgia, skateboarding, sneakers, and rock and roll have resonated through the generations. At its core, Back to the Future's masterful storytelling has been the secret sauce, an art that also anchors The Hundreds, where "Everything begins with a story."
So we put together a little flashback for you below with few of the pieces from The Hundreds' past that were direct nods to Bobby Hundreds' favorite franchise, the Back to the Future trilogy.
Our BTTF-inspired Back to The Hundreds collection will release on the day that Marty McFly travels to the future in Back to the Future II, October 21, 2015, at The Hundreds' flagship stores, select retailers, and the brand's Online Shop.
BIFF MATCHES
In Back To The Future II, Biff is now broke and doing auto detail for the Mcfly family. To promote his business, he makes match books that have his name BIFF on the front, and AUTO DETAILING on the back. As the story progresses, Biff becomes rich and opens a casino in Hill Valley named "Pleasure Paradise." Marty, figuring out something has changed, looks at the matchbook and notices the lettering transforming due to the disruption in time, which is the graphic on the back.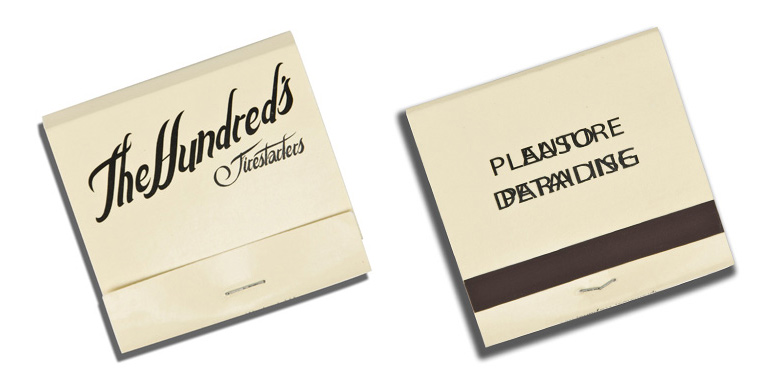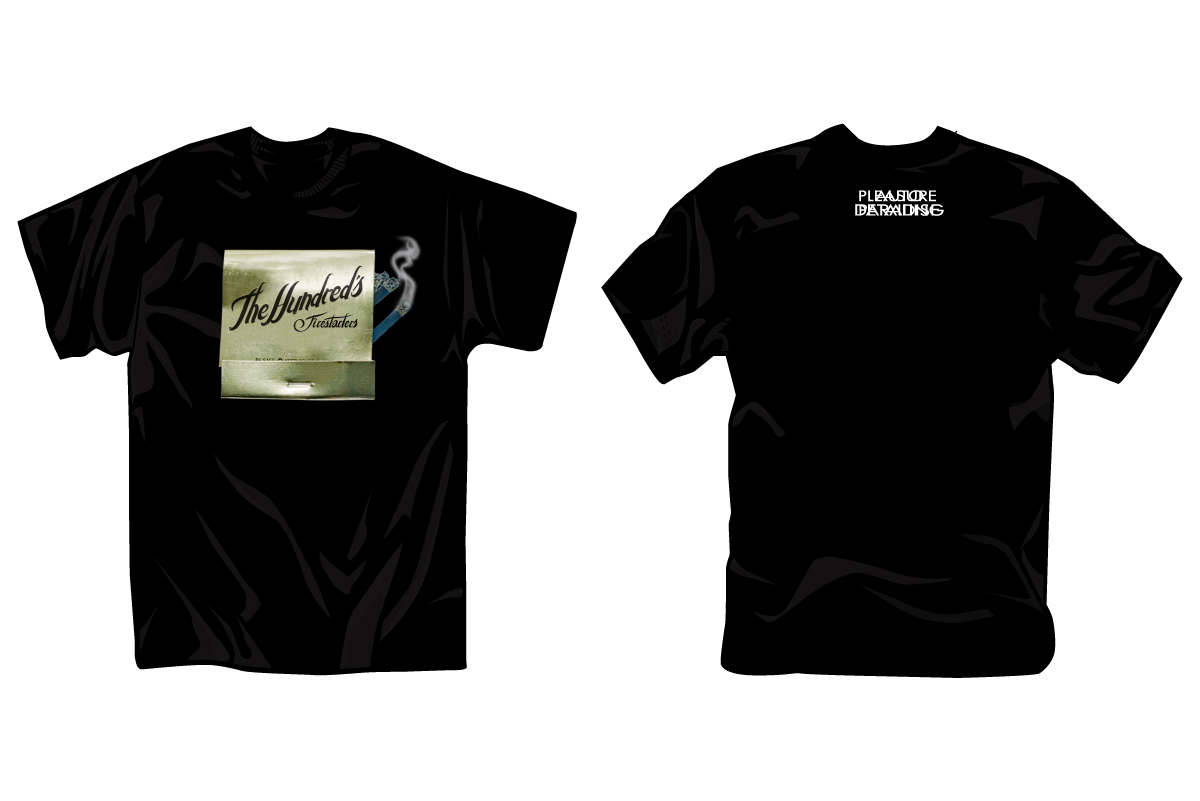 ART IN REVOLUTION
"Art in Revolution" was actually pulled off a button-pin a character wears in BTTF II. How's that for obscure?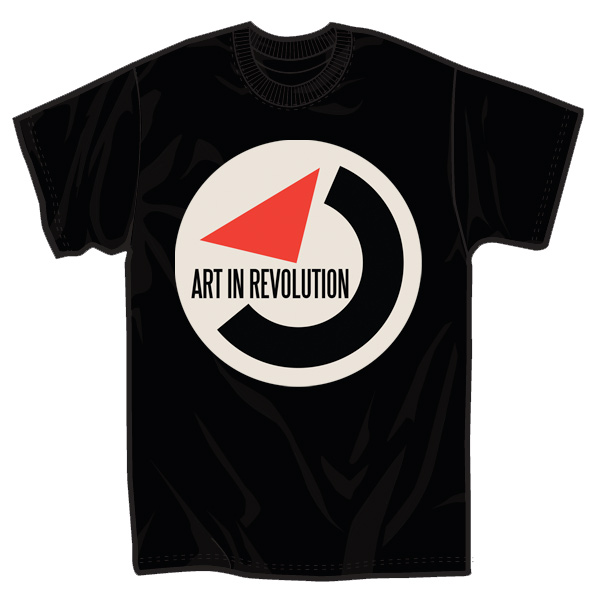 PIT BULL T-SHIRT
About 9 or 10 years ago, we released the "Pit Bull" T-shirt, featuring the graphic from Griff's hoverboard from Back to the Future II.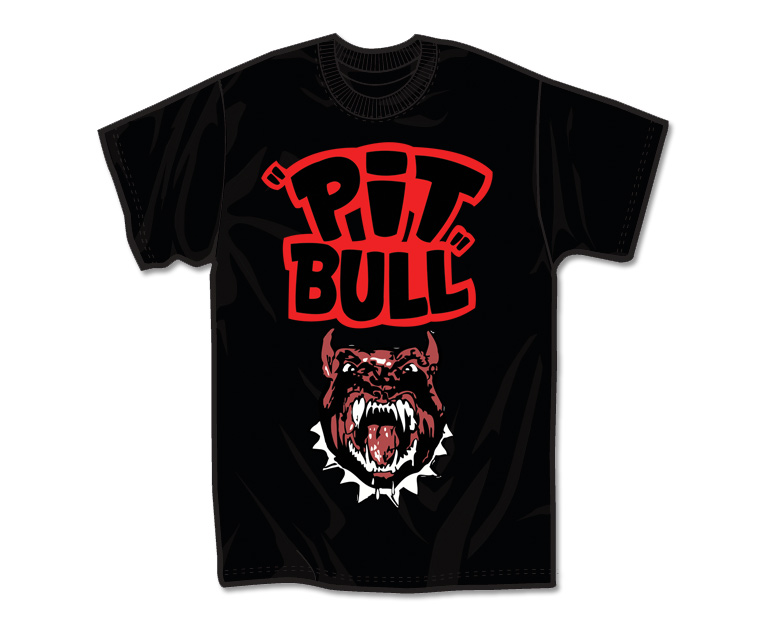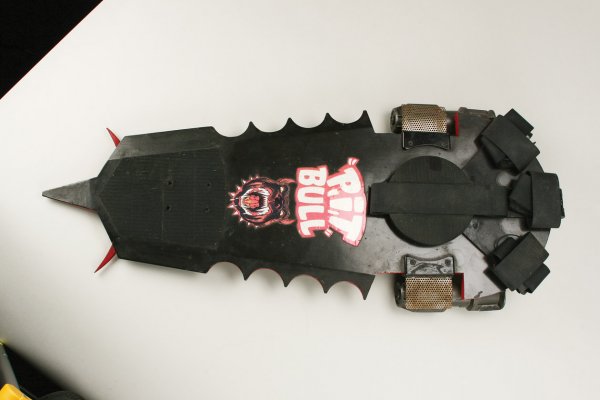 GRIFF'S CAR
This T-shirt actually never saw the light of day. It's a typical Cali lowrider swap-meetstyle T-shirt, but reappropriated with Griff's car from BTTF II and the familiar BTTF clock tower in the background.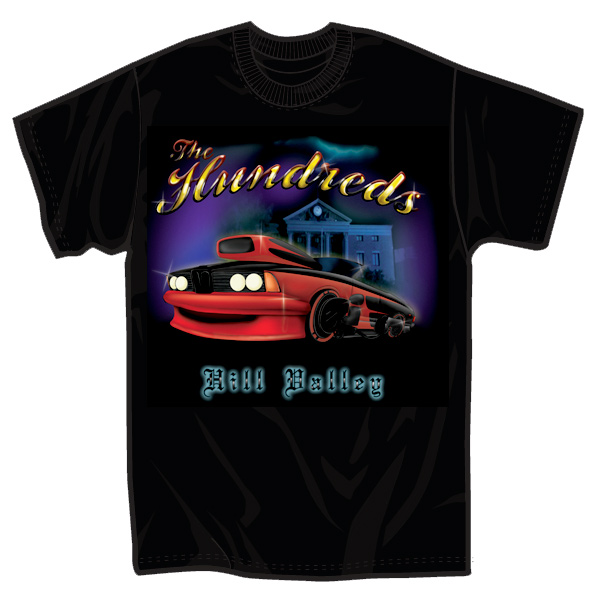 PULP
A graphic based off of the back pages of bad comics and boy scout magazines, promising you X-ray vision and countless other cheap novelties, but flipped The Hundreds style. The "Pulp" T-shirt had another reference to the Pit Bull hoverboard in the top-right corner.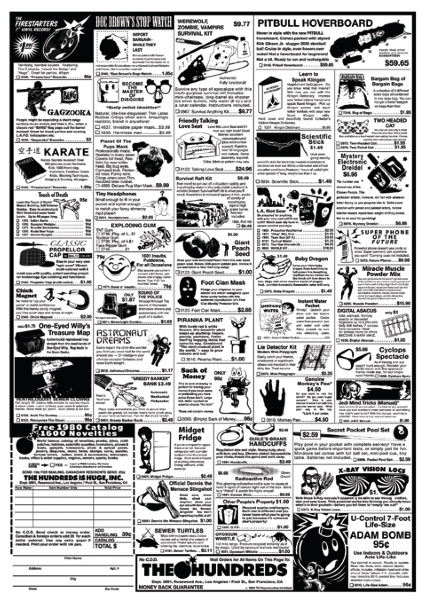 FUSION
At the time we made this graphic, Bobby Hundreds ran a little game on the blog and asked if any of you knew what inspired the idea. Only 1 or 2 people won that contest, recognizing the Mr. Fusion rip.