I used to hate Cali, but I never really had a good reason. I've always been a fan of the music, art, and culture that have come out of Cali, but for whatever reason I was biased against it.  That all changed when I actually had a chance to finally go to Cali for work a few years ago, and since that first trip, I now have more than a few friends that live there or have moved there. Now it's one of my favorite states to visit and I look forward to my annual trips out there for work and am happy when I'm unexpectedly out there. Last week, I had to fly to LA for a few days – a very quick trip which didn't give me a lot time to roam around and see many of the homies I'd like to see (my apologies to all my people I didn't see while I was there, I'll be back soon). Fortunately though, I did get a chance to see a lot of new things when I wasn't preoccupied with work, and as always, I enjoyed my time there which was all too brief.  We booked a room at The Line in Koreatown which was fresh.  It was my first time staying there and it's definitely one of the best hotels I've been to.  I'm not used to seeing mountains, so waking up to a view like this was a nice touch. Unfortunately, I didn't have a chance to try Pot, which is the restaurant in the lobby that I heard nothing but good things about. That'll have to be for next time.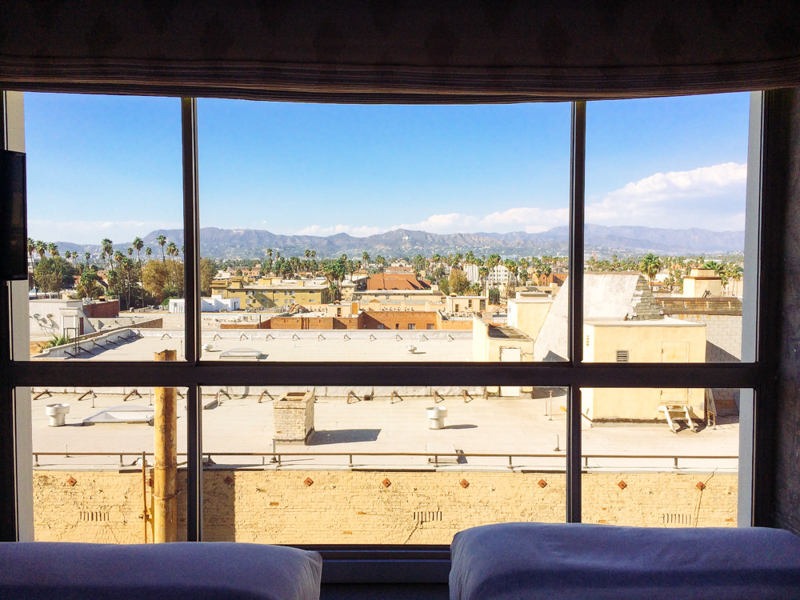 The cafe area of the lobby had a small mural for some of the illest that we lost too soon.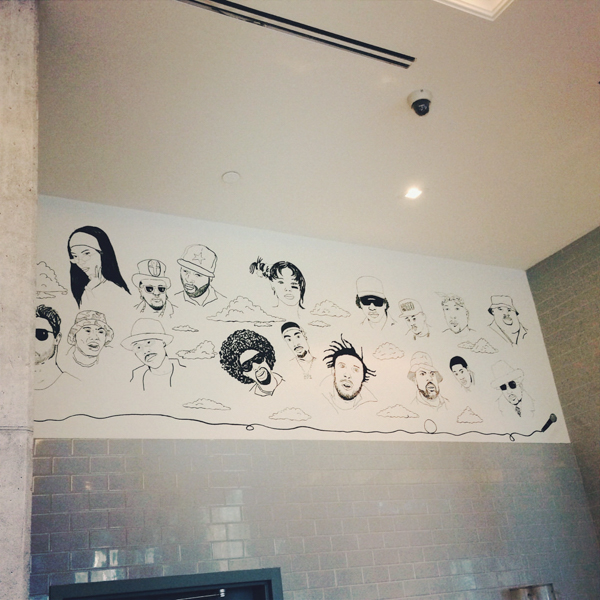 First stop after getting settled in was getting a little beach time in, so we dipped to Lunada Bay.  I see why people in Cali are so chill; having a proper beach and access to the ocean is therapeutic.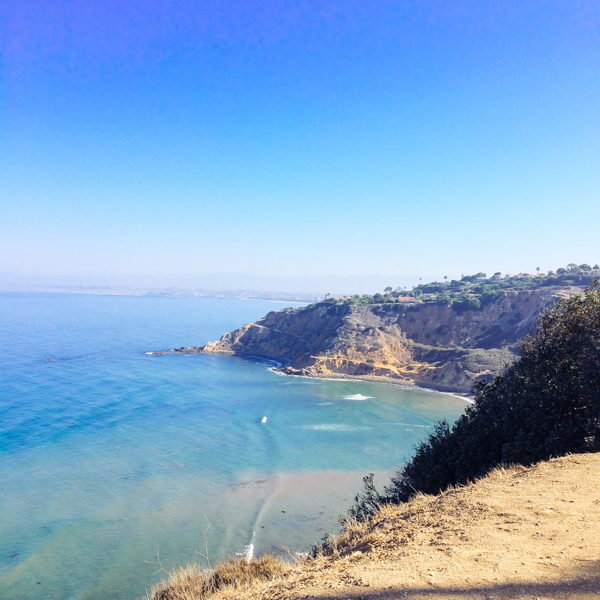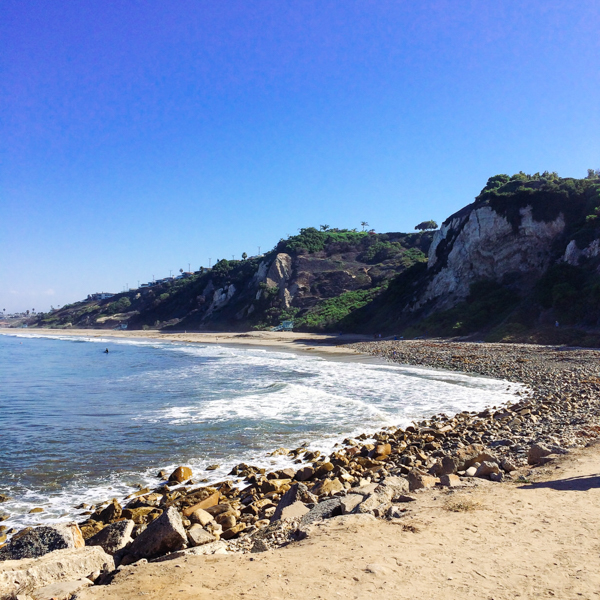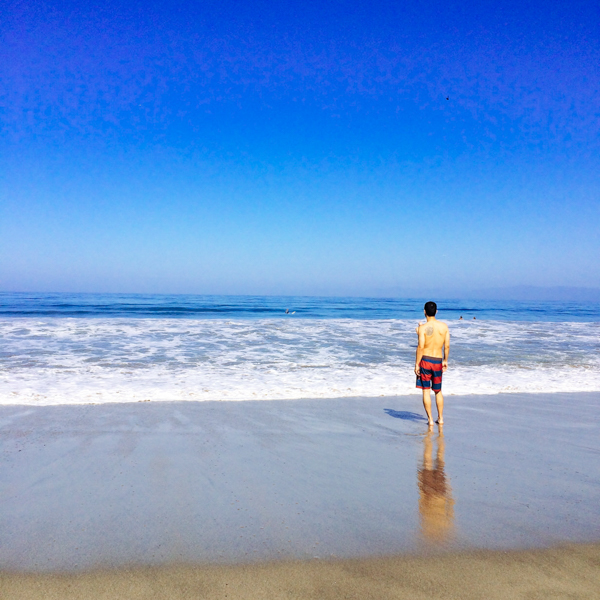 After some time posted watching the waves, I had a chance to go to this used bookstore that's in an abandoned bread factory. I came up on a mint First Printing from 1988, copy of Issey Miyake with photos by Irving Penn. Penn is one of the great portrait and fashion photographers of the 20th century. He's shot everyone from Rei Kawakubo to Pacino to Miles Davis. I then went to a spot called Tortoise in Venice which had a ill courtyard in the back. I wish I could have sat and enjoyed it but given my limited time to chill, I had to keep it moving.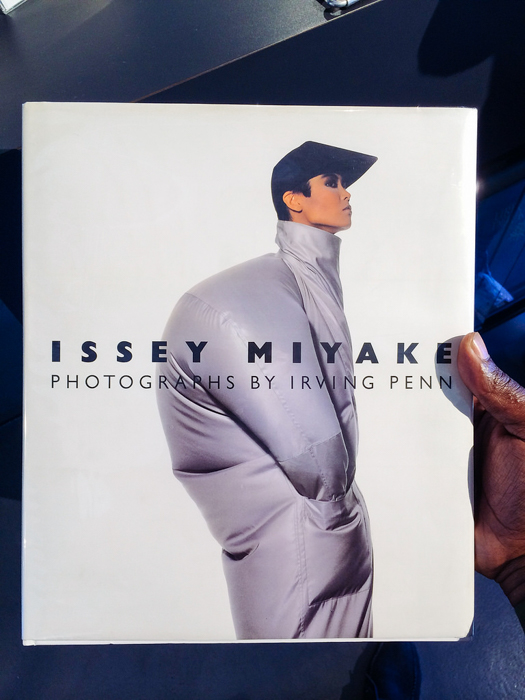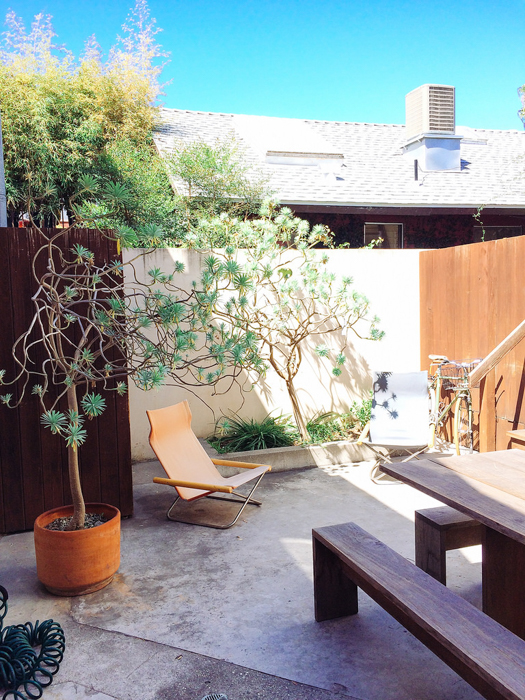 After Tortoise, I went by HVW8 gallery which I've been a fan of for a while but usually miss the shows I want to go to there since I'm usually out of town. I just missed the Parra show, but did have a chance to see the pieces by Erin Garcia including this one behind the gallery. From HVW8, I went to see the new APC store which is almost triple the size of the last one.  They also had a ill courtyard with rotating glass panels on one wall of the store.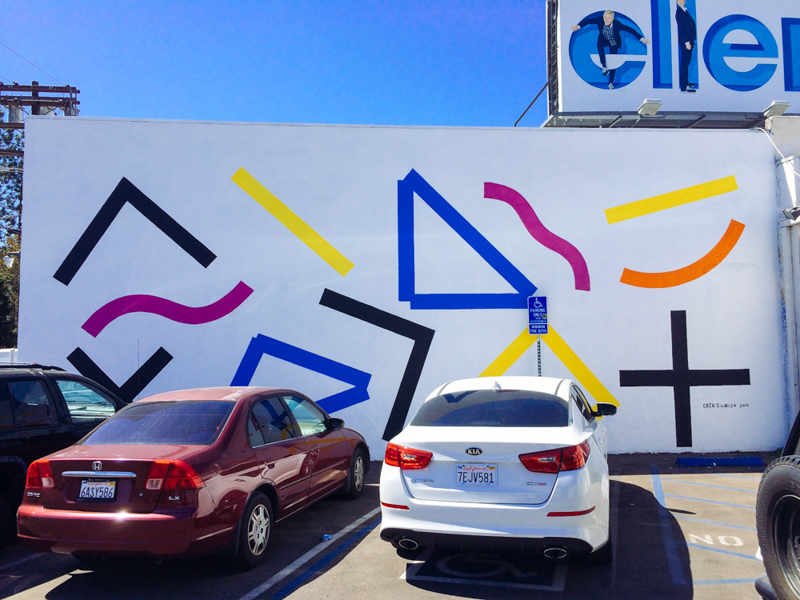 After a little bit of retail recon, I went to Venice with a few friends so we can get our cruise on.  Since my last trip to Cali, this has become a ritual I look forward to. The next day I went by Honor Fraser to see the recent show by KAWS and the photos I took don't do the pieces justice. For anyone that lives in Cali or any one that's heading there in the next few weeks, make sure you stop by. You won't be disappointed.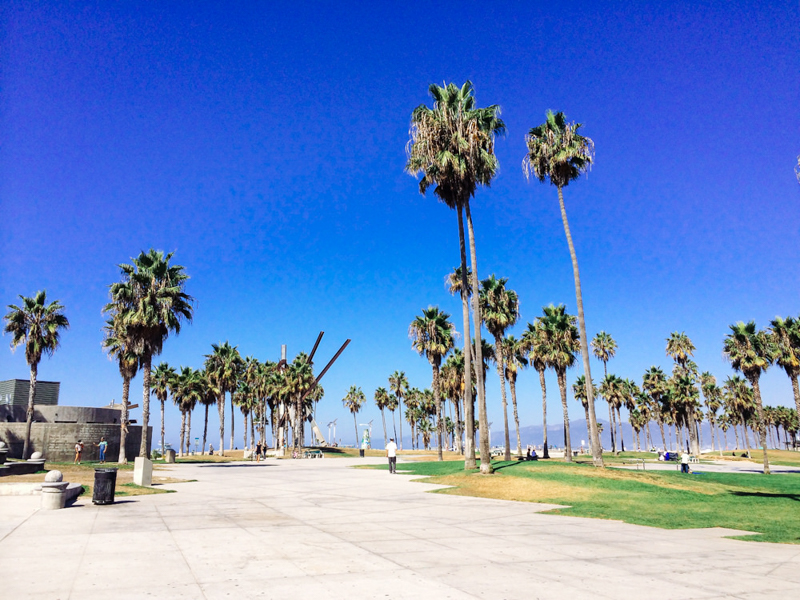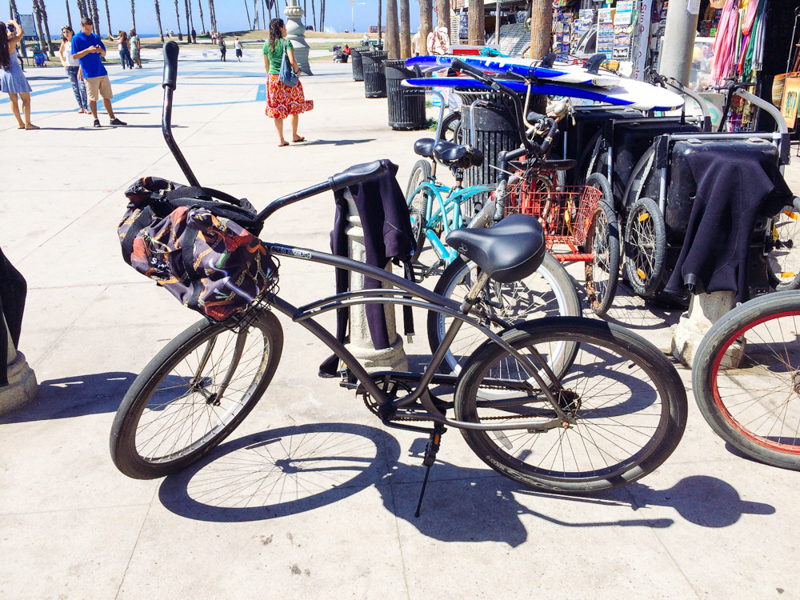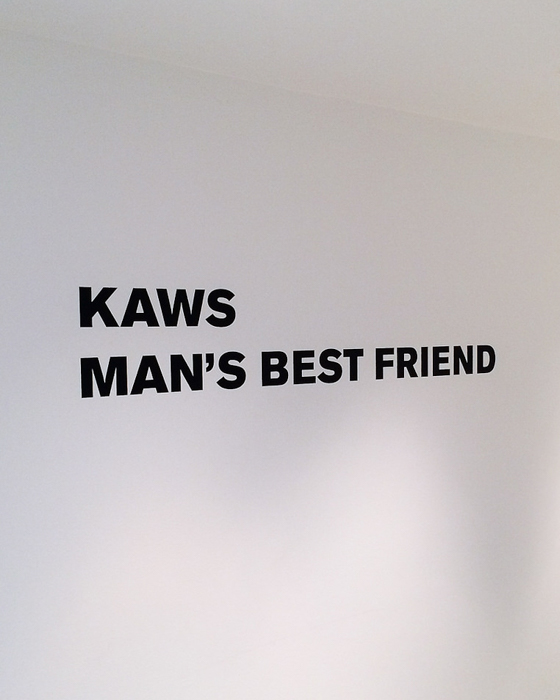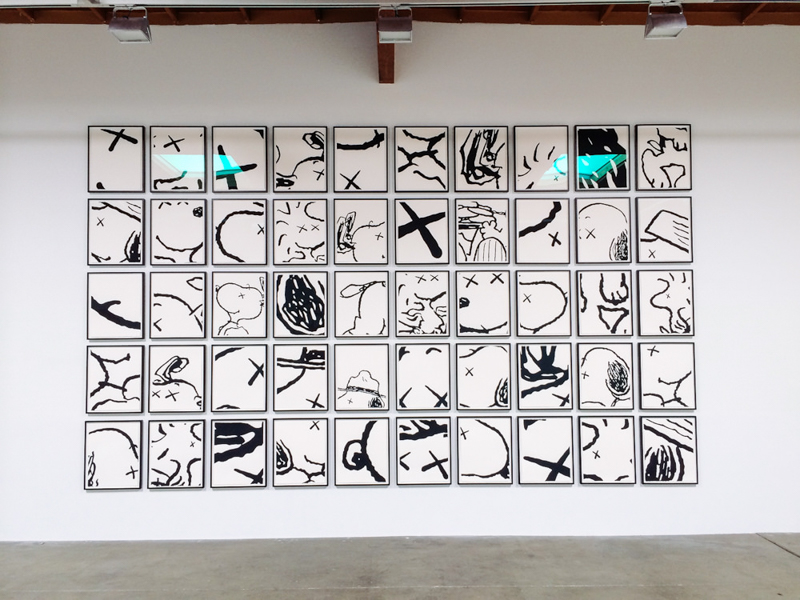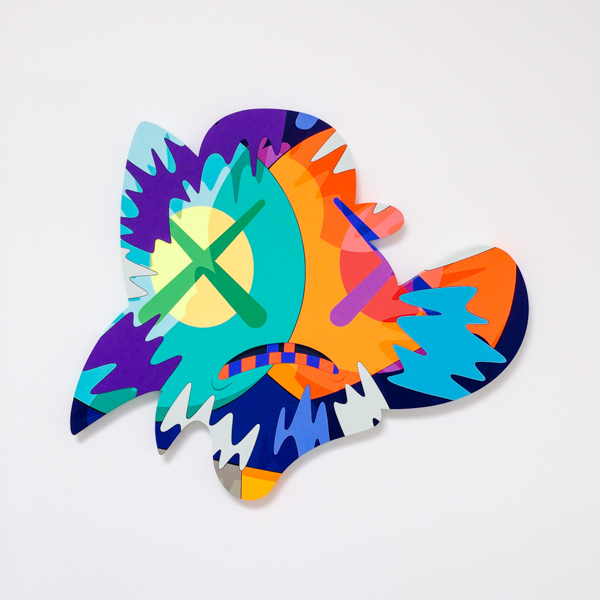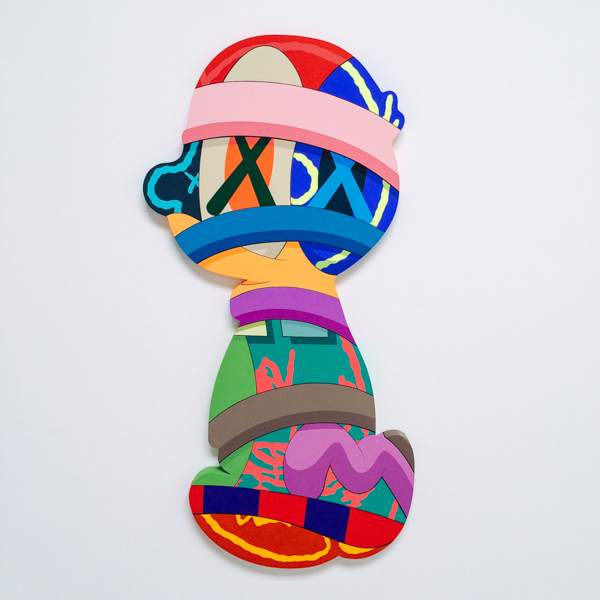 From Honor Fraser, I went by Just One Eye which I had a few friends tell me about, but seeing it in person made it even better. For those unfamiliar, Just One Eye is like a cross between a gallery and a boutique. Located in Howard Hughes's old office, they have pieces by Minter, Murakami, Hurst, and a few other artists.  They're the ones that commissioned the $25K Chuck Taylors made from one of Nate Lowman's paintings.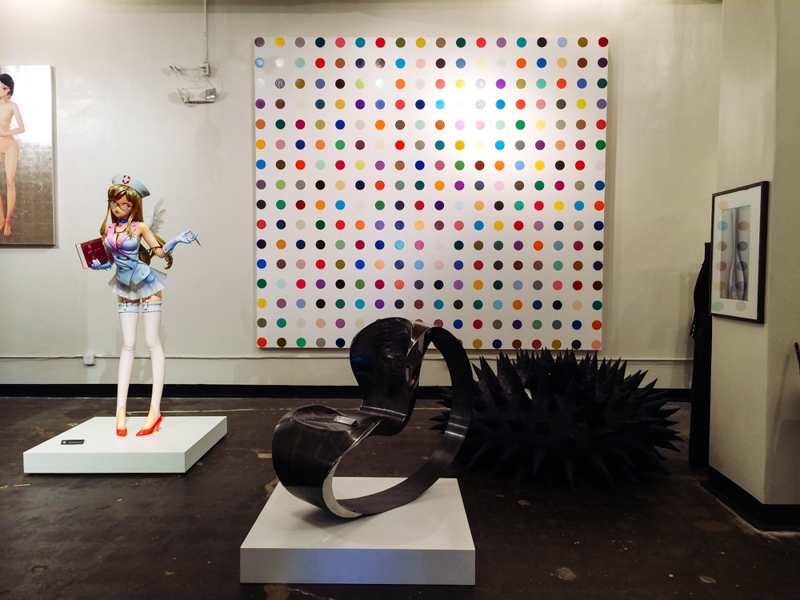 Last stop before I had to get ready to leave was the usual stop to the shops on LaBrea. Congrats to Eddie and the whole Undftd crew (what up Ali) on the new store which is double the size of the old one. I don't know why I just took a photo of this wall and not the whole space, but I'm sure you can find photos of it out there if you can't take my word that it looks even better than the old space. 'Til next time, Cali – thanks for the love and I look forward to my next trip back. To all the homies I didn't see, we'll link next time.