The other day I paid my friends Geoff and Kyle, from AXS Folk Technology, a visit. Inspired by rock climbing and Kyle's fascination with vintage sportswear and hippie culture, the brand takes off where his previous creation, Farm Tactics, left off. I met these guys some years ago through my work at Hypebeast and have kept in touch ever since. Not only am I a fan of their work, but their progression throughout the years has been awesome to see. The quality and attention to detail is really what draws me in, along with a mix of stuff that's just edgy enough, and still wearable for the average consumer. AXS is like White Mountaineering meets Nike ACG meets Garbstore. While a lot of brands try to marry different styles together, I feel like these guys really do what they set out to do and accomplish it very well. Although its tough to see in photos, being able to feel the clothing and see all the intricate design details up close makes me appreciate the time it takes Kyle to design the line and ensure top quality, from start to finish.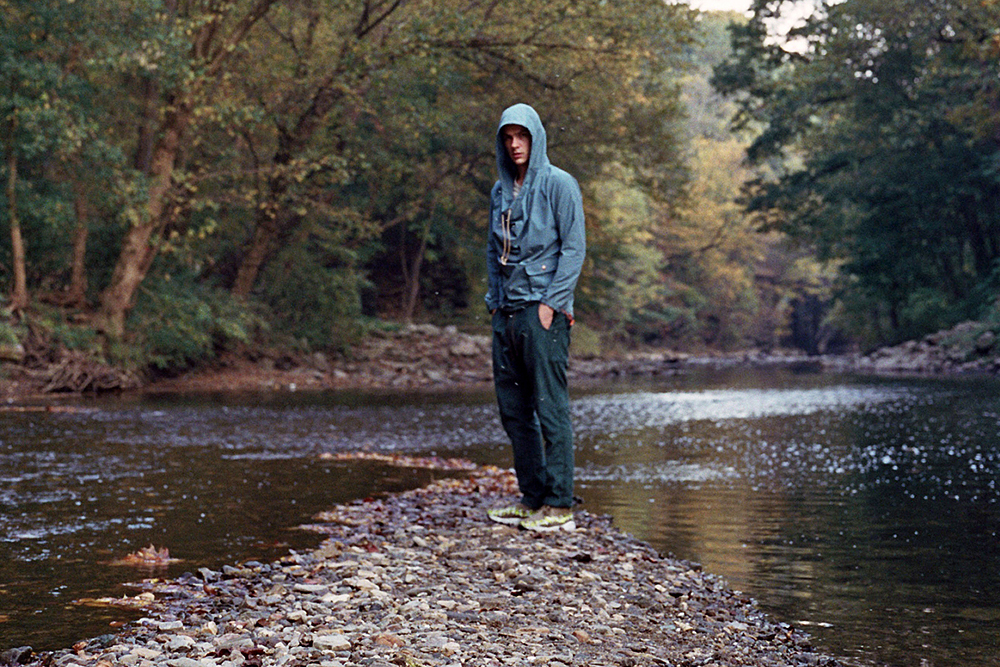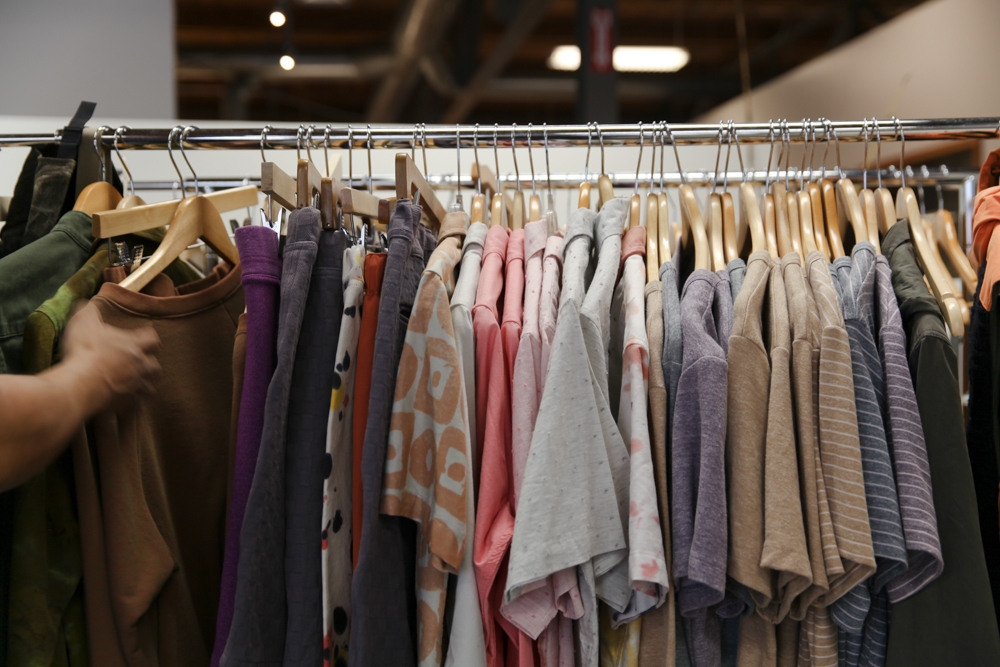 I see AXS is in full swing now. Can you talk a bit about the brand? How did you come upon that name and what does it mean?
The name is inspired by the idea of AXS being the axis point to different cultures, time periods, and mentalities. We look to combine the past and the future to create something new. Folk technology is a term we came up with that describes the mindset in our design process. The idea of "folk" is commonly associate with the past and craftsmanship. I like the idea of ancient knowledge and utilizing it in contemporary modern designs.
Where do your influences come from? What excites you?
My inspiration comes from '60s and '70s California counter culture. The hippy movement really intermixed with the outdoor world during that time. Commune life was all about being very natural but also about improving your lifestyle and culture for the future. I loved books like Shelter and Whole Earth Catalog, because they would show you ancient techniques of making moccasins and then show you how to build a futuristic geodesic domes. That to me is FOLK TECHNOLOGY.
For those unfamiliar, what kind of apparel is AXS Folk Technology?
AXS is inspired by California lifestyle. I love the idea of intermixing the outdoor and heritage details, with high modern craftsmanship and materials.
Some of your pieces are Made in the USA and some aren't. Do you think too much importance is placed on where something is made as opposed to how its made?
I think the most important thing is to have a good relationship with your factories and be as hands on with your product as possible. Because I live in the USA, I can be very hands on with the full process. I do make things in different areas if I think they can do a better job than what I can do here. The US is not really known for their technical outwear so I seek help in places like Portugal.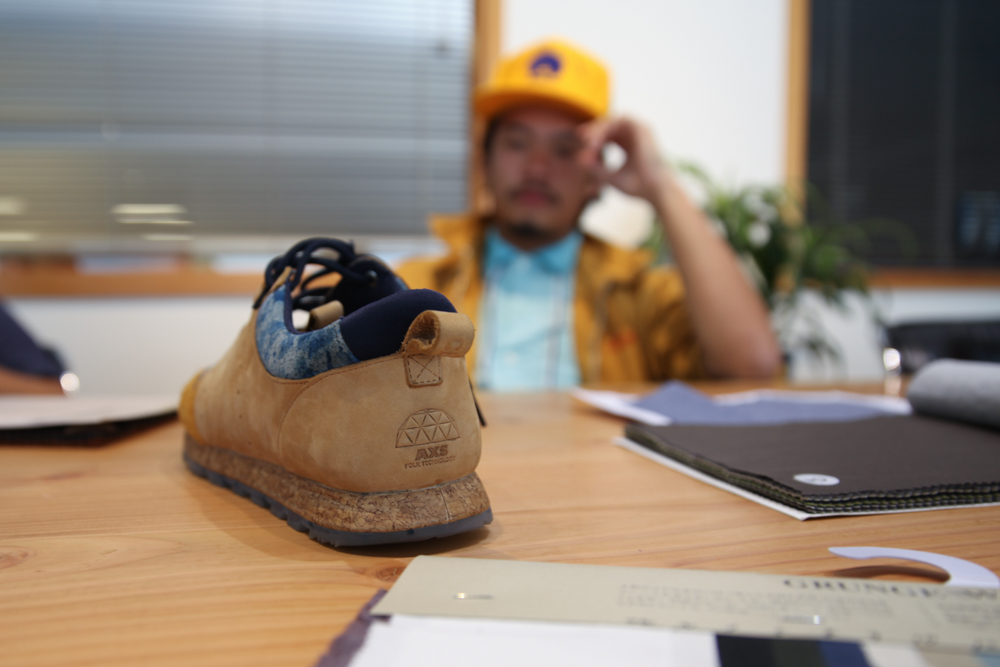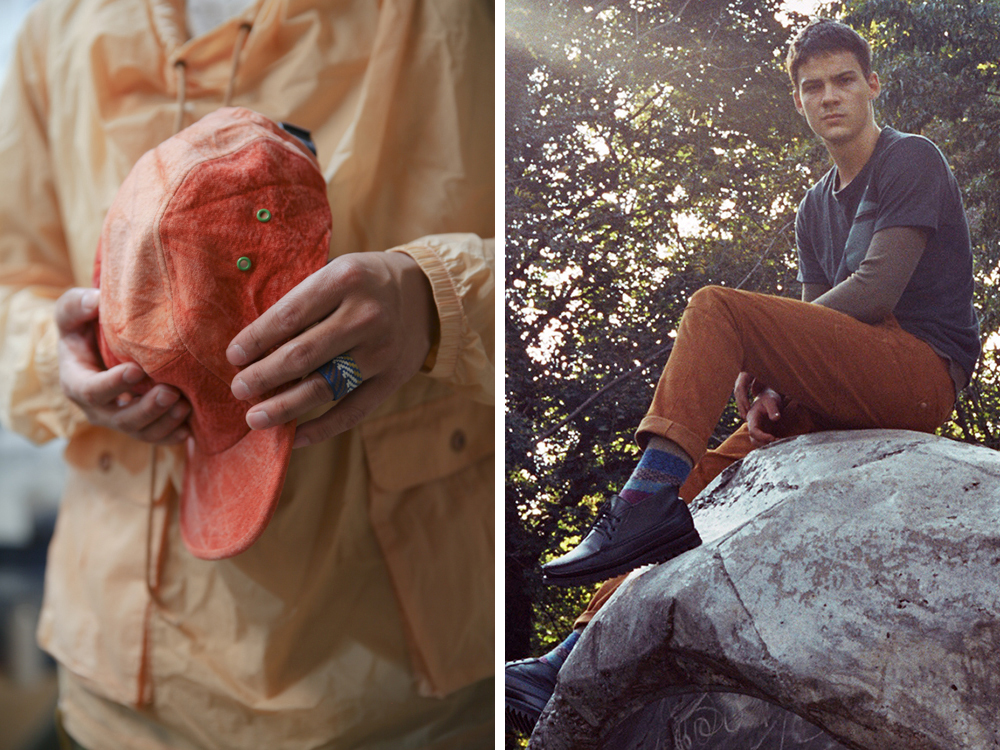 It looks like you have a lot of fun designing. What's your favorite part of the process?
My favorite part of the process is creating the story for the clothes to live in. Its all about telling the strongest narrative. The product and designs are only characters in the larger story.
Can you talk about your color palette? It's beautiful and is consistent throughout the past couple of seasons.
Color has always been really important to me. I like being inspired by colors you would find in nature. Next season's color story is all inspired by natural geysers, and the mineral deposits around them. Think creams, blues, greens, and rust.
We spoke a bit about how imperfections can sometimes add a more human feel to a garment. What's your take on this?
In the age of fast fashion, i think its important to add some type of human aspect to your product. Perfection is not always great. There are little errors about something being hand made and that creates the soul of the product.