Back in 2004 I borrowed my friend's beat up van, purged my last 20 bucks on gas and drove to San Francisco on a Hail Mary to interview FTC's Kent Uyehara for TransWorld. The article was my entry for a writing contest put on by the mag—the winner got the editor's seat. With Kent's complete support my article was published and I got the gig—dream fulfilled. It's a true FTC story, but just one of hundreds like it. Throughout its history FTC has helped launch and nurture the professional careers of hundreds of skateboarders, photographers, artists, filmmakers, writers and others and continues its tradition of complete community support today as it has for the last quarter century.
French-born writer Seb Carayol recently released the first major historical document of the shop and its history—The FTC Book—a 200 page hardback chronicling 26 years of its evolution as a business and support system for the local skateboarders of San Francisco and beyond. Today FTC's reach extends all over the world with stores in Sacramento, Japan and Barcelona, but its early years in SF as intimately captured in the book through never-before-seen photos and revealing editorial interviews continues to inspire and define the brand.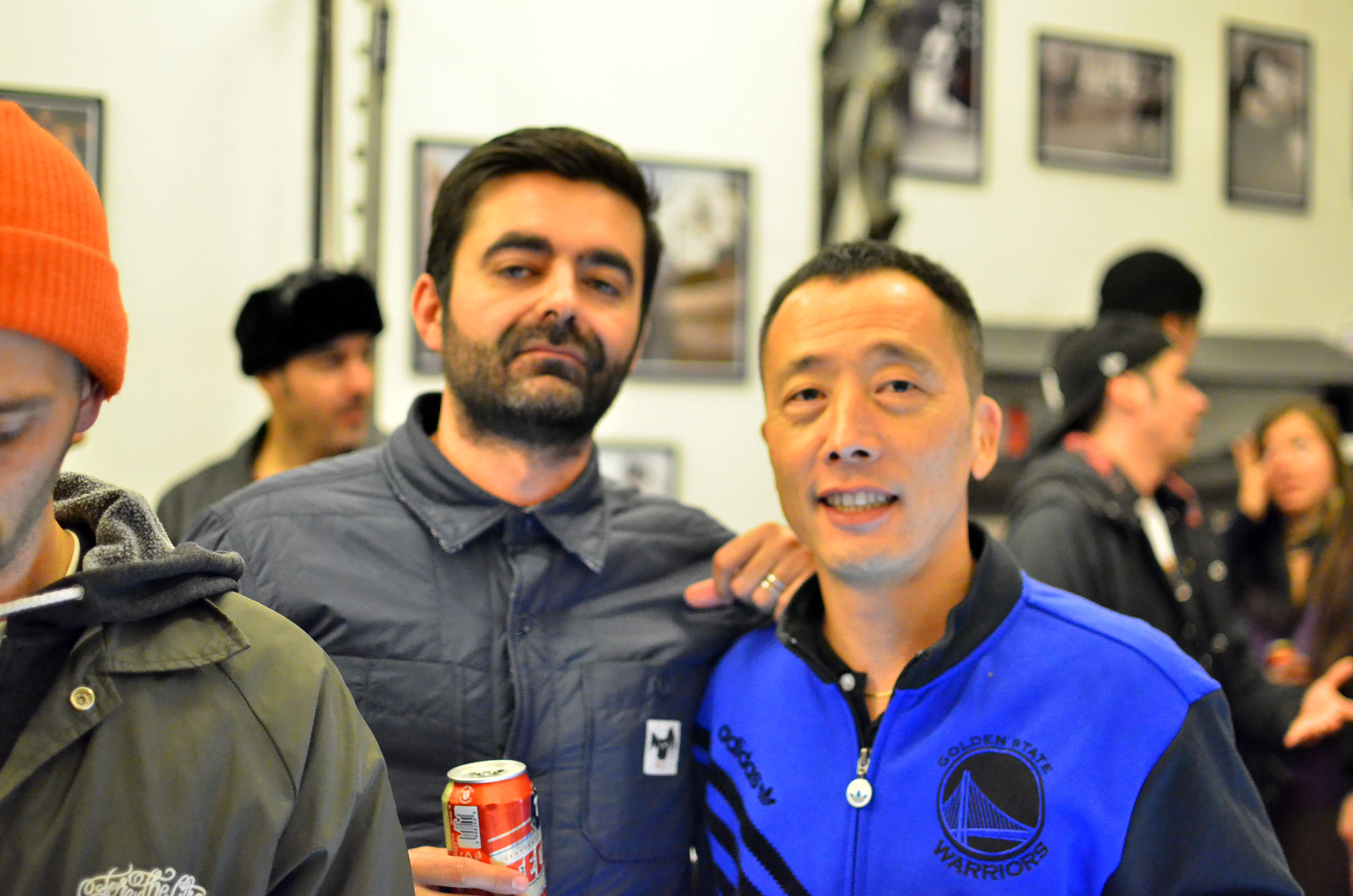 You've had your hands in many skateboarding editorial projects over the years. How did you decide on FTC for a book project of this magnitude?
Over the past eight or so years I always wanted to to a book that'd be heavy on the contribution of the 90s to today's skateboarding. I was getting tired to hear a lot of "historians" say that just the 70s and 80s were great for the evolution of skating and that the 90s, my generation, were only baggy pants and pressure flips. I was toying with the idea of a book about the history of street skating in general, but with Mike Ternasky (H-Street, Plan B) dead and Steve Rocco refusing to talk about skateboarding, it was going to miss two super-key characters. I had to find a sharper angle that said the same thing and FTC was pretty much exactly that—the rise of inner-city skaters, of street skating, of EMB, of soul soundtracks in videos and the NYC East Coast connection. Not to forget the super interesting way the shop worked to create a substitute family for a lot of lost kids from the hood making it part social center. If you add the artistic collabs, plus their more recent and amazing deck company, Western Edition, it's really hard to beat. Growing up in France, me and my buddies were obsessed with the FTC videos. When I first went to the US in 1994, it was just to SF because I wanted to bring back an FTC shirt and the catalog. Legendary!
There's some pretty compelling old photography showcased in the book along with some pretty heavy interviews with lots of skaters from many years passed. Was it difficult getting all the photos and interviews together for this project?
It wasn't difficult because everybody I could track down was down to give back to the shop. It was long though cause some people were harder to get in touch with than others. I lucked out to get to do a proper Jovontae interview because he can go ghost on a whim—for weeks. I was also stoked to have been able to get Lennie Kirk before he went back to jail for many years. I did interview him while he was in jail during his previous stint which was pretty heavy. Wing Ding (Mike Cao) was also interesting because he replied only through Facebook, one question at a time, at the rate of about one question a week. But the hardest of all was Kim Uyehara—Kent Uyehara's mom. She's really shy and I had to sort of take her by surprise. She's the cutest person ever, but can put these dudes in check! Jovontae even named his daughter after her.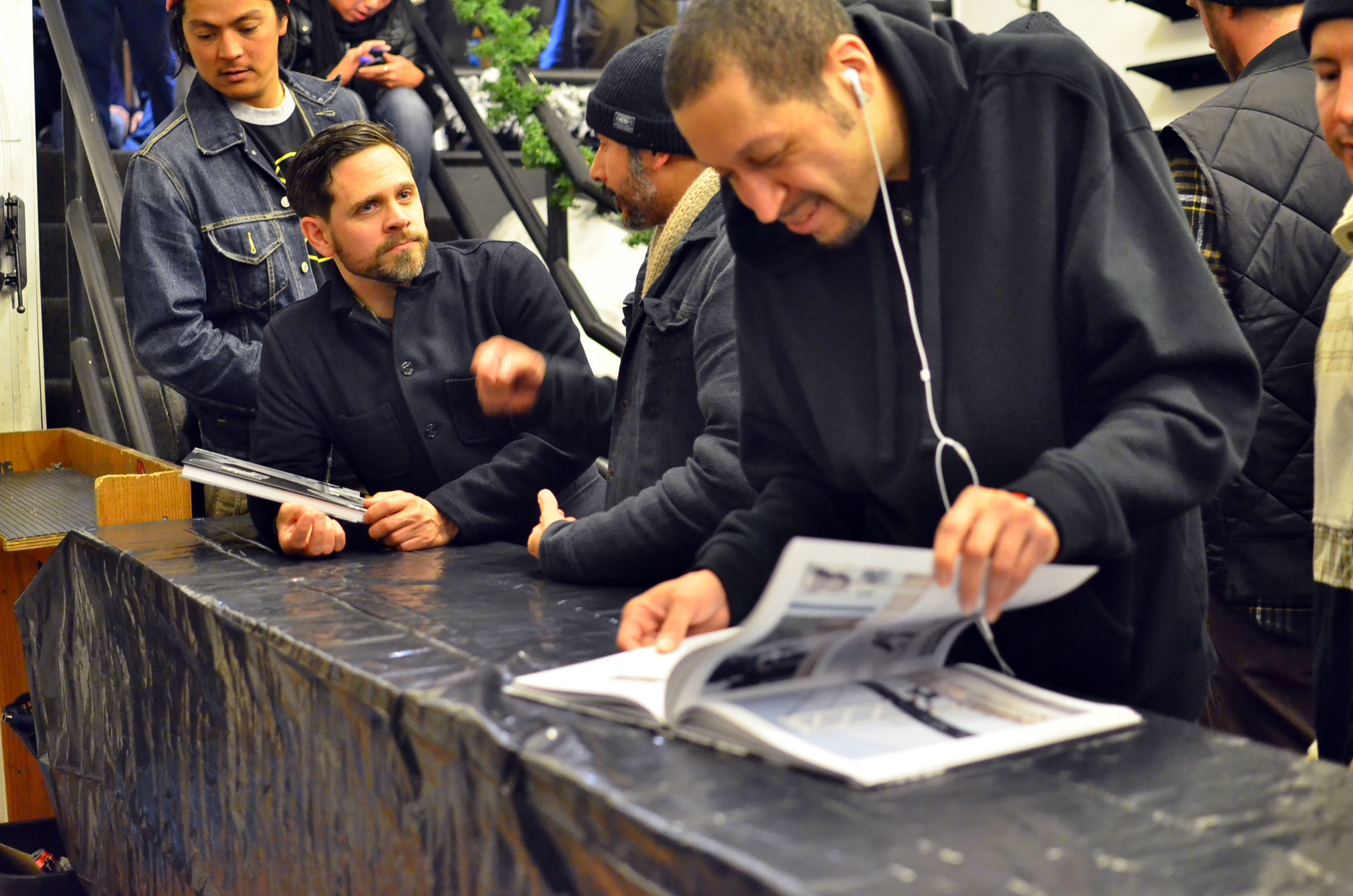 With so much sensitive history behind some of these stories, do you ever get concerned as a documenter about which version of the history to tell or if what you're being told is actually how it all happened? Is the history of FTC a relatively cohesive one among everyone interviewed?
As with any legendary tale there's definitely a pattern that's an accepted common ground and then you get different accounts from a same situation—like why and how the FTC sticker was Photoshop-scratched on Mike Carroll's board for his Slap cover is the epitome of that —Kent remembers it a certain way, Lance Dawes another way. Or you'll have Mike Cao denying that Kent pawned his pager at the shop because he had borrowed too much stuff. [laughs] But that's what's great as well—it's a story that was born in the streets, so a little leeway given to oral transmission should be acceptable, I'd say.
Of all the people you interviewed who were some of your favorites in terms of their contributions and stories with the shop throughout the years?
Everybody, really! That's what I wanted to stress in the book. That's why I really wanted to have funny stories from some of the shop clerks as well –people like Ando, John Vidaver, Thunder and Big Joey have helped shape the legend as much as Mike, Jovontae or Kelch.
Were there any people that you interviewed for the book that are favorite skaters of yours personally. What was it like having the opportunity to tell the stories of some of your 90s childhood skate heros for this project?
Besides being a dream come true? I came to SF as a skateboard pilgrim, so I looked up to every single one of these guys. When I came back to SF in 1996 with this weird idea to be a skateboard photographer, some of the dudes let me shoot them and I had zero idea what I was doing. Lennie Kirk, Karl Watson, Mike York, Josh Kalis, Lavar, for their patience, have a special place for me. I had never picked up a camera before shooting these dudes and stuck to writing after that. [laughs]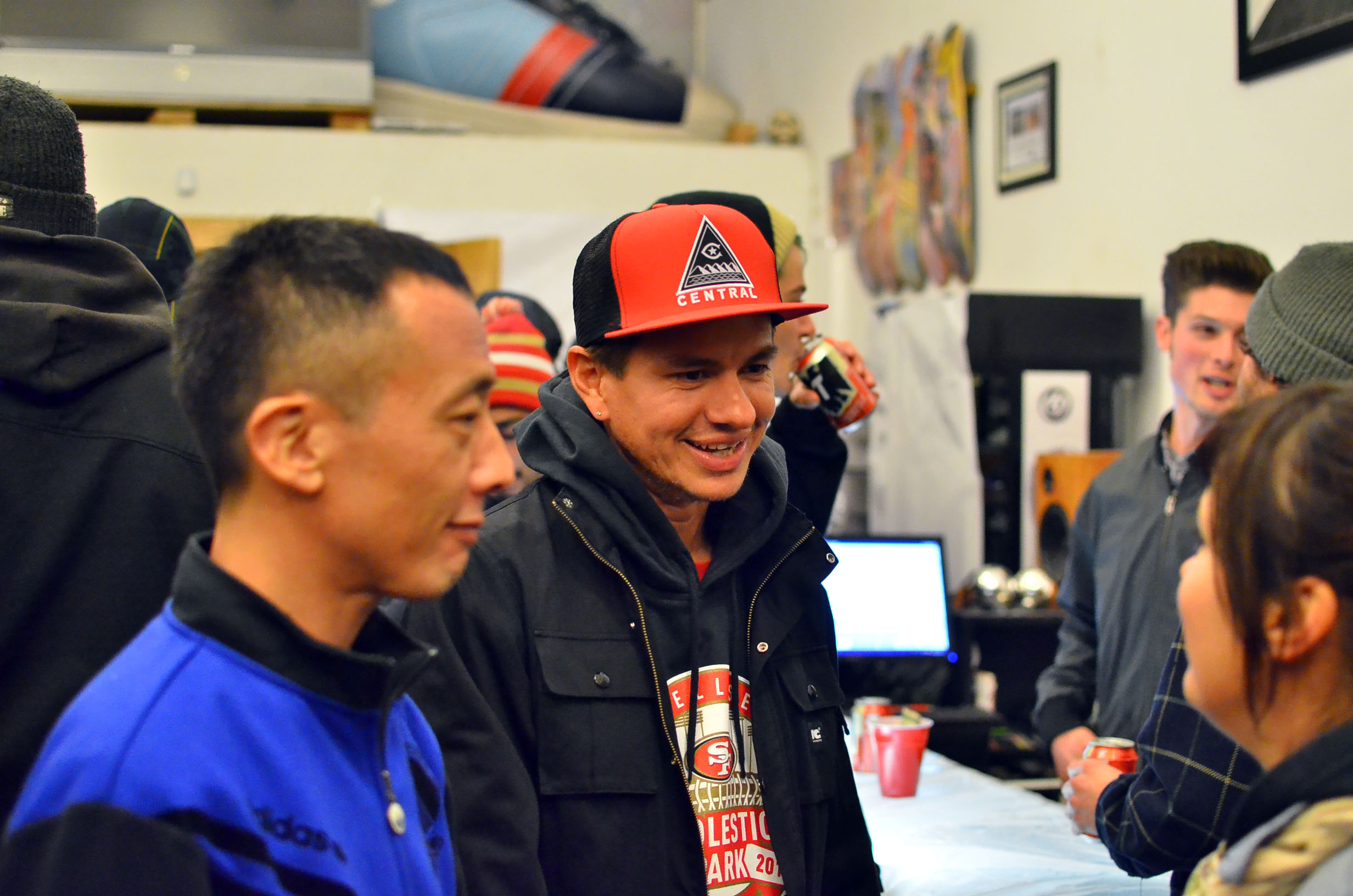 What was your most memorable experience or story that came out of the making of this book? Anything interesting happen along the way or unexpected history come to light?
Anything Aaron Meza says is pretty much nerd gold. Or Kelch! He had stuff that wasn't even printable and the book is pretty raw. One of the other stories is of a photographer named Gus Duarte. He took pictures of Mike Carroll, Rick Ibaseta and Jovontae at EMB or Benicia in like 1988 and never showed them to anyone until Brian Lotti pointed me to him about three years ago. When I saw his negs I felt like the short bearded guy in American Pickers ! Gus is an amazing individual. He builds bikes, makes belts for celebrities and had this whole secret photography career nobody had ever heard of.
One of my favorite chapters was about the shop's Tab Book. What are your thoughts on that system in the context of FTC being a career launch pad and community center for skateboarders?
I think it's both a great social move and a great business move. As I proceeded through making the book, I realized how much of an influence the FTC way was on the team's skaters and how it became a substitute family. I mean, Kent would get Kelch's checks so he wouldn't spend it all at once on drugs, he also took Mike Carroll to open his first bank account. Nick Diamond states clearly that he learned every rope of the biz at FTC  and look at him now! The Tab Book principle is also amazing, it really works like a stock market. As Kent says, "If you got good sponsors, stuff that people want to buy, you get more love."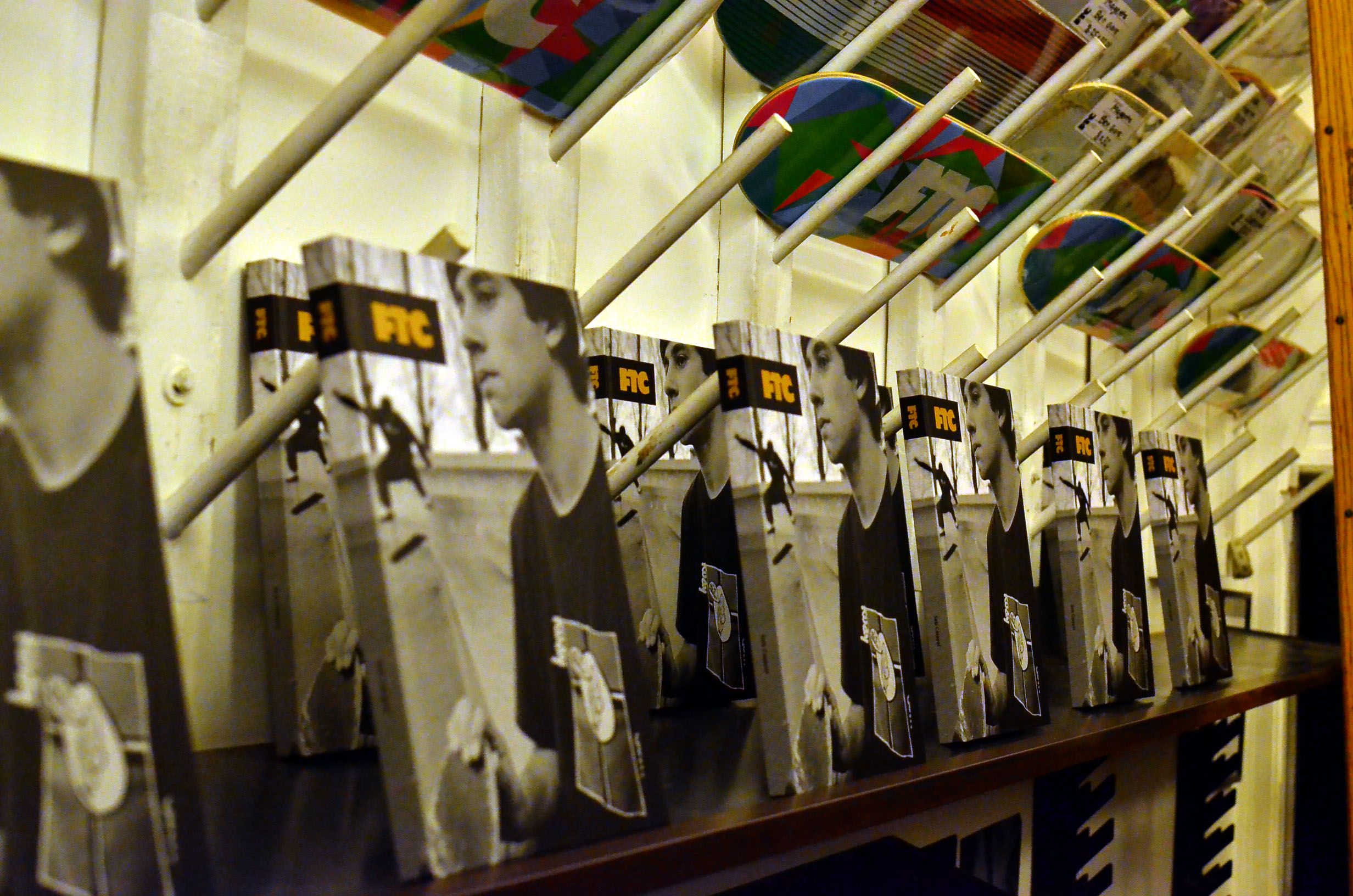 After hearing everyones stories and experiences about the shop, can you put your finger on exactly what it was and is that makes FTC so special and unique? What is it that makes FTC FTC?
To me it's that unique blend of social aspect and great skateboarding where everything miraculously falls into place. Without any of these people, it could have all crumbled. FTC without Mike Carroll? Without Kent? Without Aaron Meza who did these super legendary videos?  It was a right time right place kind of thing as well with tons of happy coincidences. A mystique, if you will.