"I was having parallels with my work," explains world-renowned Barcelona-based artist Aryz's on first show in Los Angeles, entitled "PARALoLEL." The show hones in on the duality of spaces he occupies with his work: Fine art and contemporary muralism. Presented in two rooms literally parallel to each other, but with a middle wall inscribed with the words "I'm here" Aryz explained, "I felt like I was in the middle of those two spaces and now I can choose where I want to go. And I'm here… [Parallel] lines don't meet on the plane in geometry, but they meet at the infinite."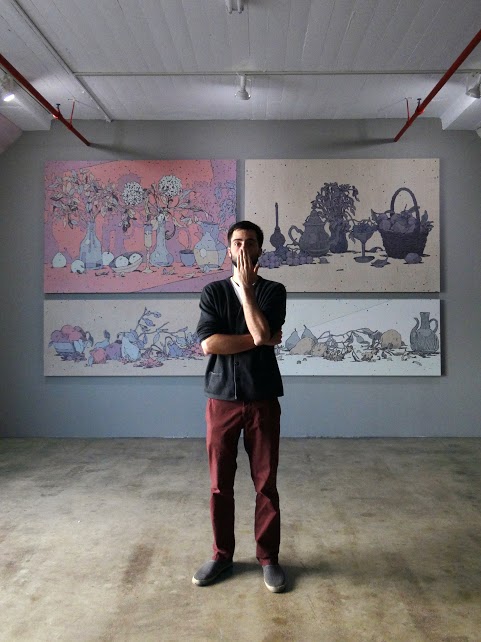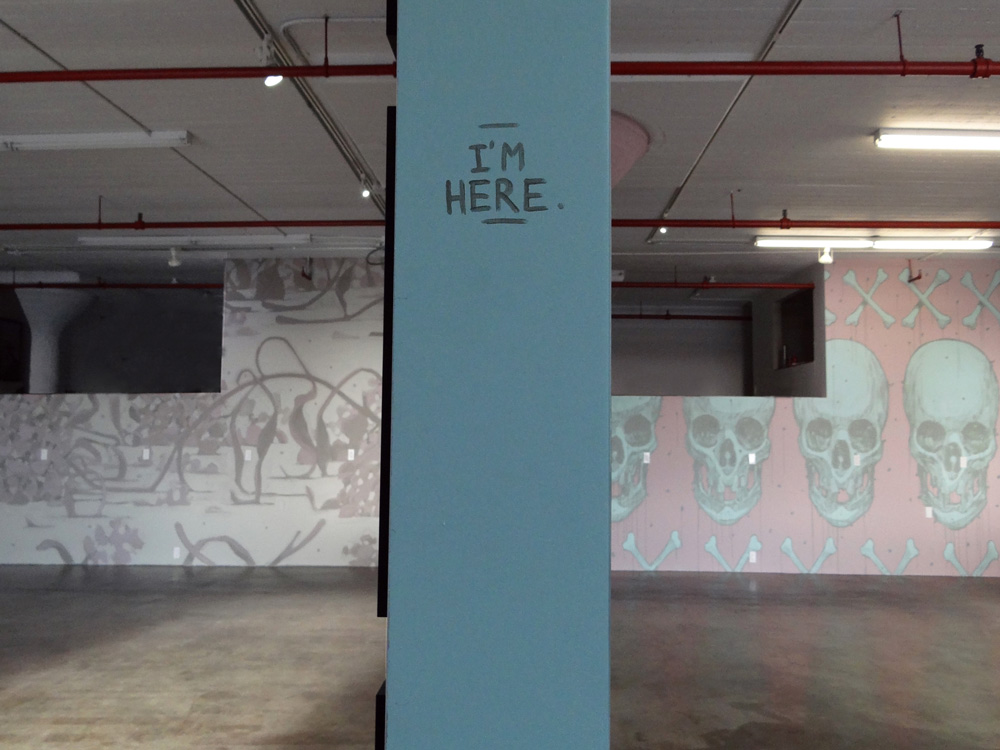 At only 26, the Barcelona-based artist has already established himself in the art world for his imaginative approach and paintings several stories tall. With his experience crafting massive outdoor works, he finds it "interesting to work indoors because you control 100% of the process and control 100% of what you show and don't show." As for his indoor inclinations, they come from his being used to working in solitude: "I'm not from a big city, I'm from a small village that no one actually cares about [named Cardedeu]. So I'm used to working by myself, alone. So if I get distracted, I don't work much."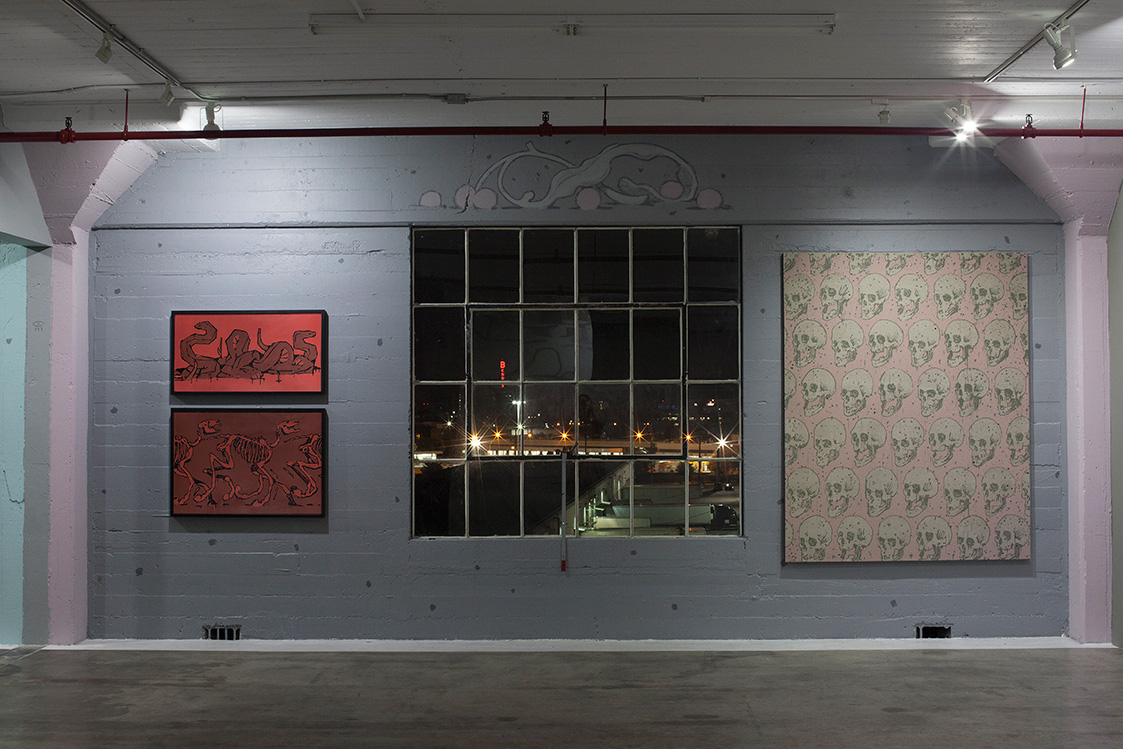 His distinct use of desaturated pastels comes from his beginnings with outdoor painting, mixing pastel house paints and black and white. He enjoys the idea of blending in with his surroundings, particularly into the gray tones of Barcelona: "We've been told that - for the fact that we paint on the street - that we impose what we do to the people. We want to the viewer to watch what we do. I think I never liked to be in the spotlight. So at the beginning, it was by chance that I started working with desaturated colors and pastels. But then I realized that it was pretty interesting because you were fading with the environment. So the viewer didn't have to watch your painting, he could walk by and perfectly not see what you did. So it's the viewer that has to find the piece in the environment. I like that idea."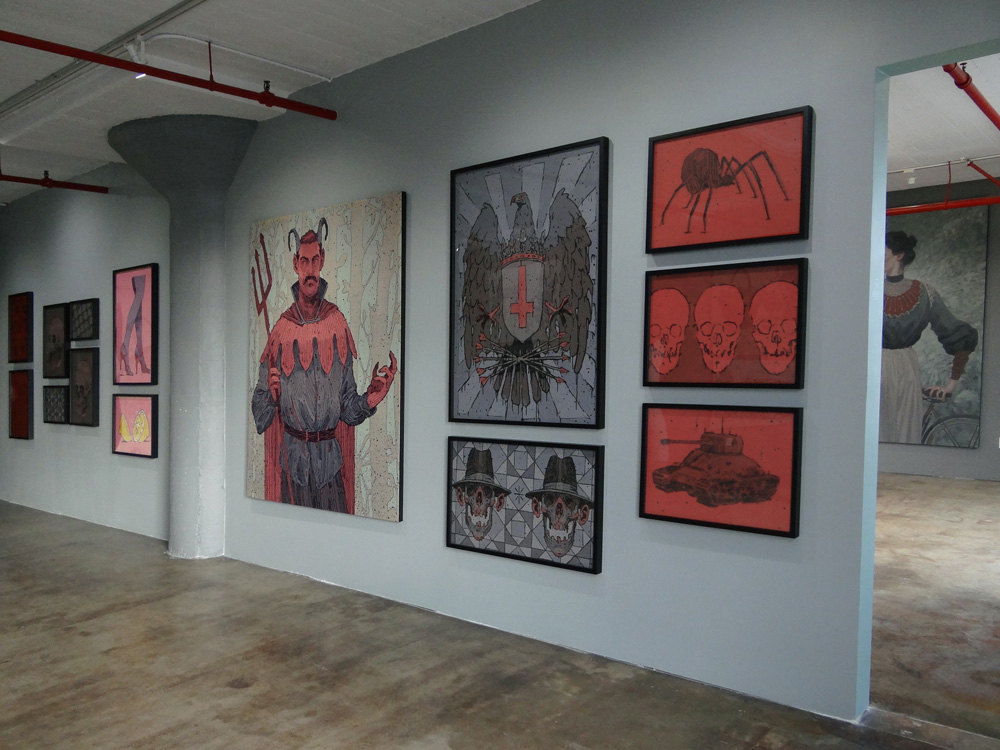 While one room showcased deft and expressive line work and his more-recognizable muralism, the other featured more traditionally hung classical oil paintings - all of this built to connote the contradictions Aryz himself faces in creating work for public/exterior versus private/interior spaces.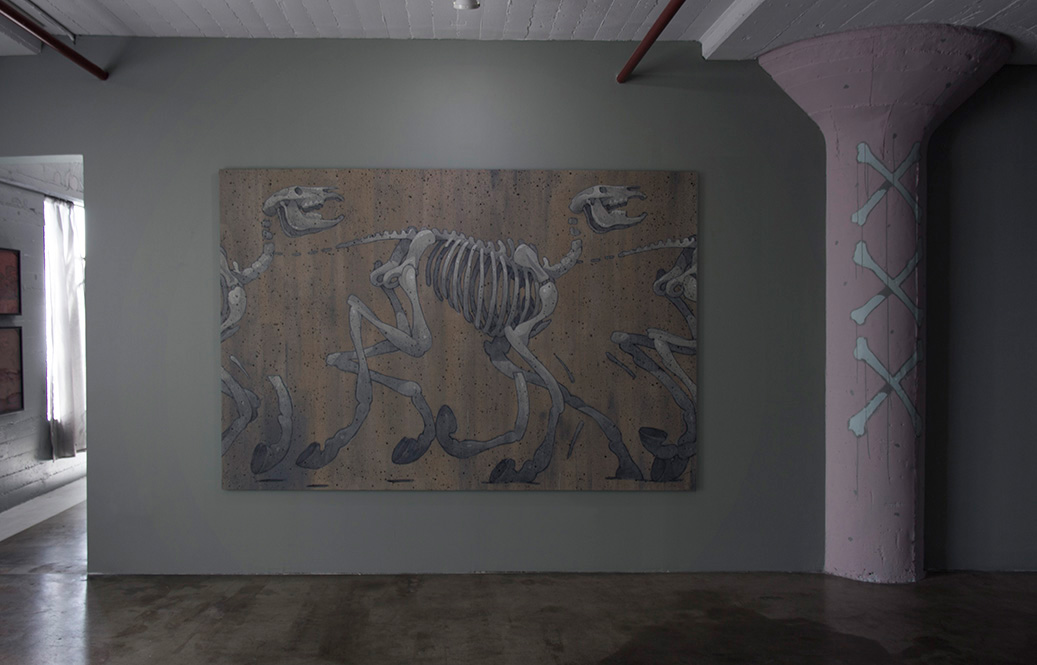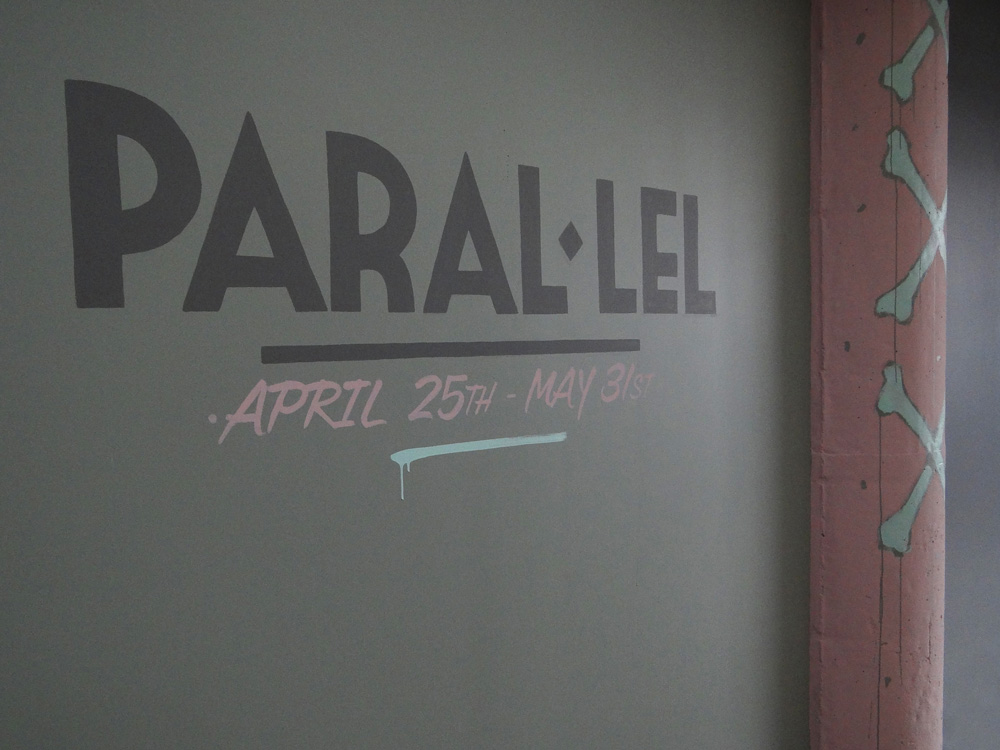 With "PARALoLEL," Aryz has crafted an extensive body of diverse indoor work for the first time, existing in the liminal space between his two styles, showcasing the talents of an artist that has truly found balance.
::
In addition to the sold out exhibition, ARYZ released a special signed gicl'ee print for purchase at parallel-losangeles.com. Titled, "Interludio" the print is of one of the largest paintings currently exhibited at the show.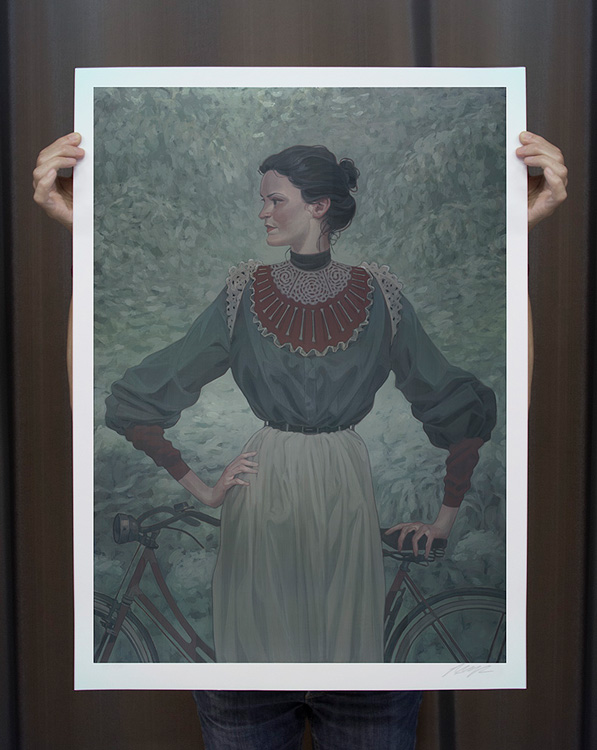 For art inquiries & to make an appointment to view the show, contact: info@parallel-losangeles.com
Event Website: parallel-losangeles.com
Artist Website: www.aryz.es
Facebook: www.facebook.com/aryz.aryz
Instagram: @mr_aryz
Words by Alina Nguyen