The other night, I attended The Art of Making "DMC" at the Hi-ARTS center in East Harlem, aka El Barrio (Spanish Harlem for you non-New Yorkers). Unfortunately, Darryl "DMC" McDaniels was not in attendance, but Carlos "Mare 139" Rodriguez and Edgardo Miranda-Rodriguez, Editor-in-Chief and Co-Curator, were there. On display throughout the gallery were panels depicting the process and inspiration for the comic book. Read on for more info:
Legendary hip-hop MC and self-proclaimed comic book enthusiast, Darryl "DMC" McDaniels has taken his fandom into the realm of production with the release his first comic imprint of Darryl Makes Comics. The first series, a graphic novel arriving in October, will feature the character, "DMC," as the lead hero with a cover drawn by Spider-Man artist, Sal Buscema. With an ambiguous time period, though designed to mirror the '80s, Darryl and the team behind the work plan on tackling timeless and poignant issues in an attempt to properly reflect the world that we live in. The imprint is headed by Editor-in-Chief Edgardo Miranda-Rodriguez and music Executive/Senior Editor Rigo "Riggs" Morales, with a creative team featuring Damion Scott, graffiti artist MARE 139, and plenty more.
After the event, I walked with a friend downtown discussing the scene and how it's changed throughout the year. Before we knew it, we walked 60+ blocks, talking and looking at the windows on Madison Avenue and wound up in Koreatown – 32nd, between 5th and Broadway, hence the last image below.
::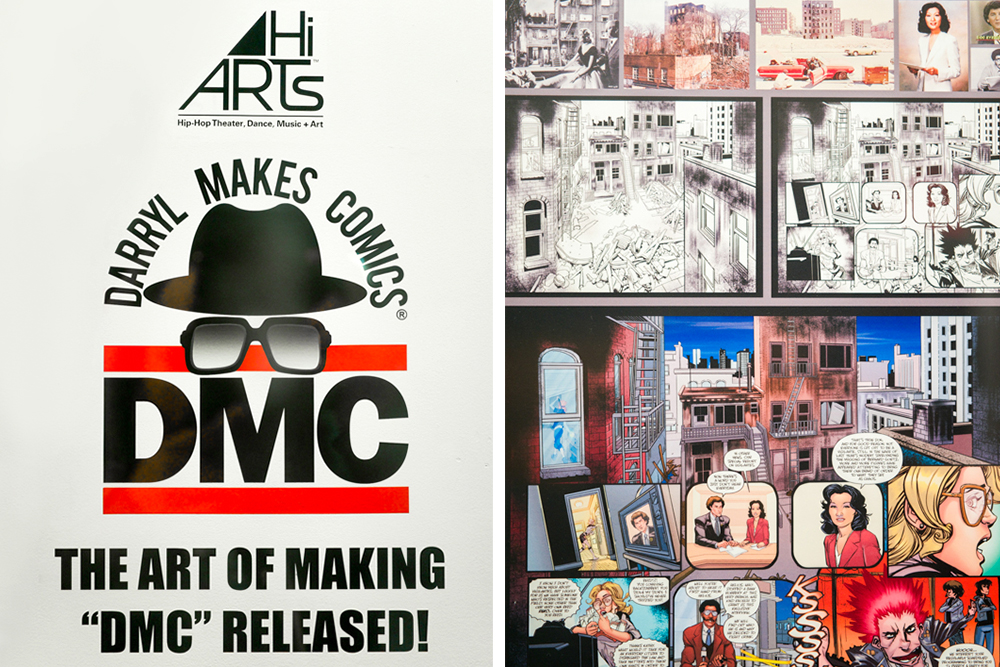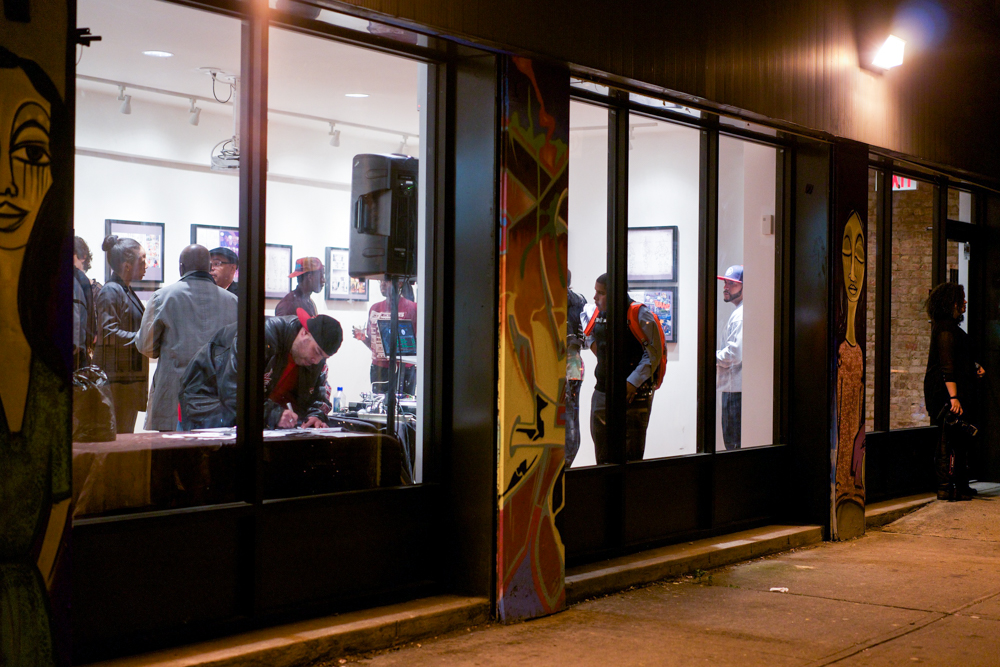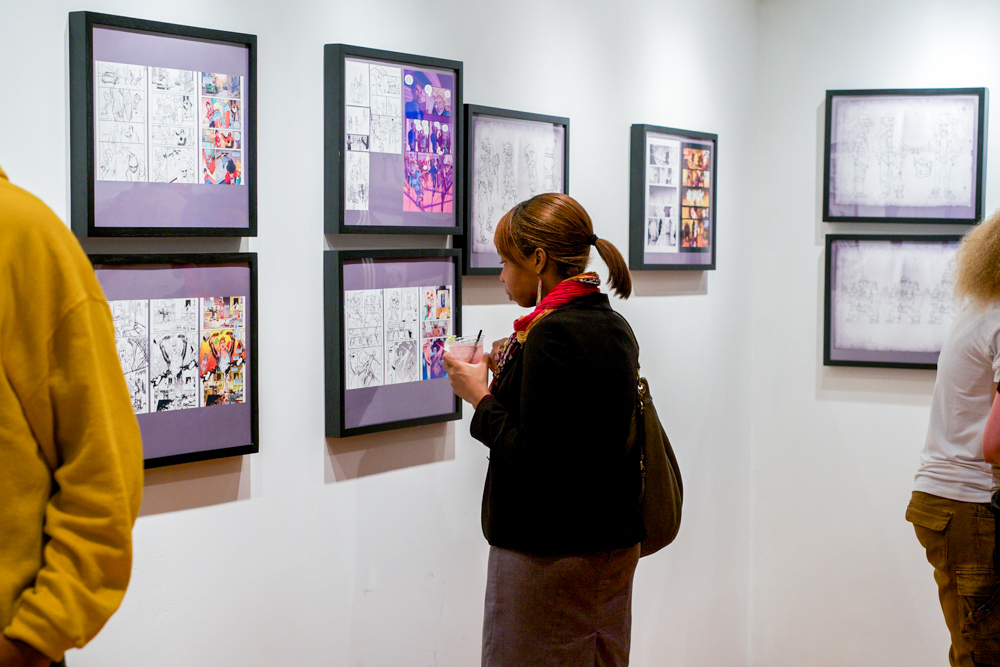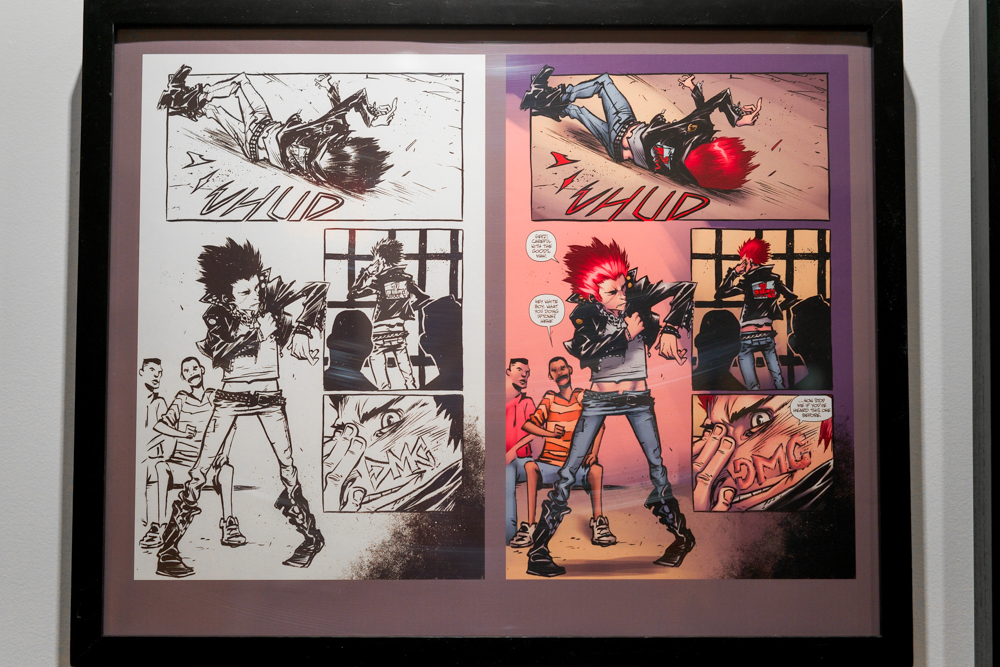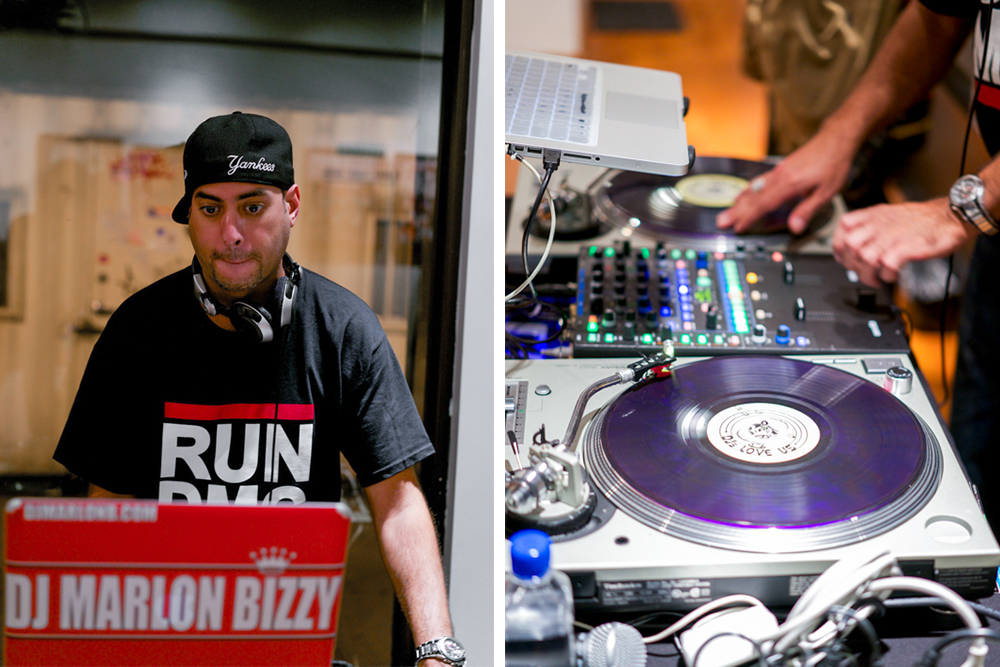 Edgardo Miranda-Rodriguez (center).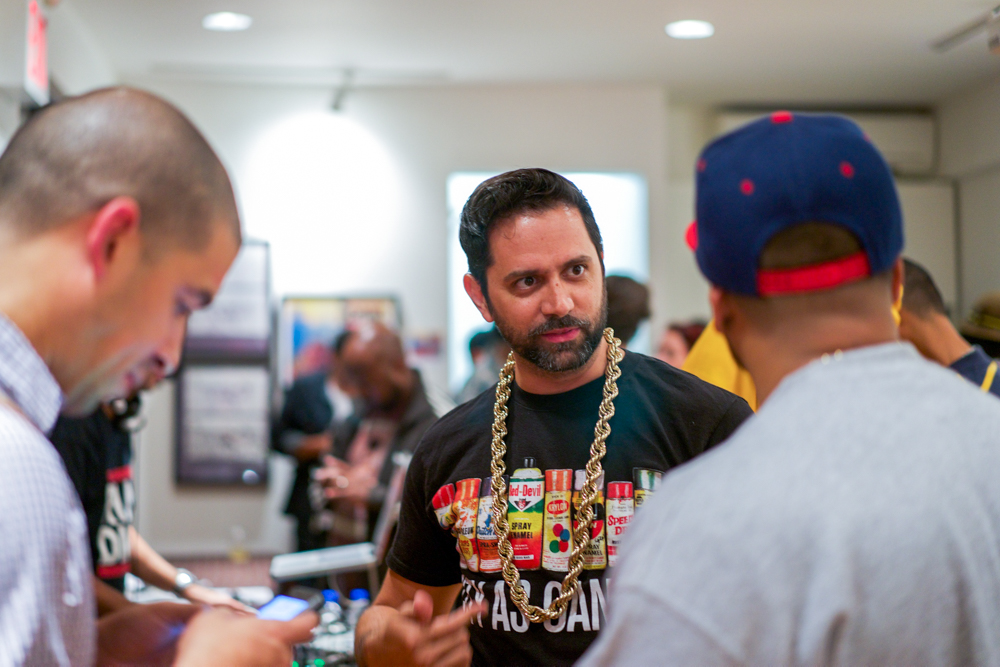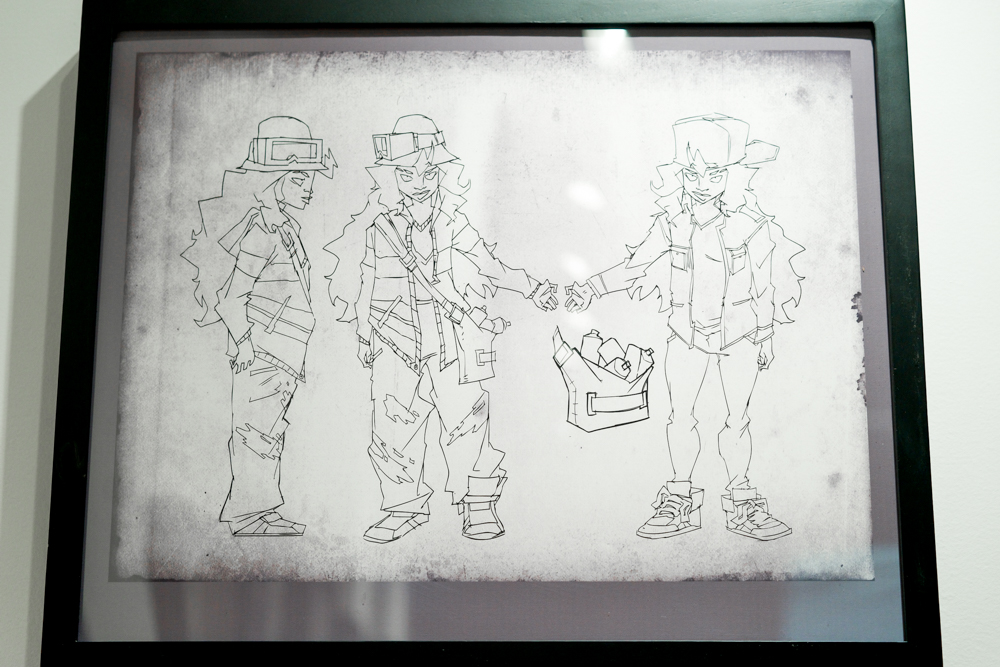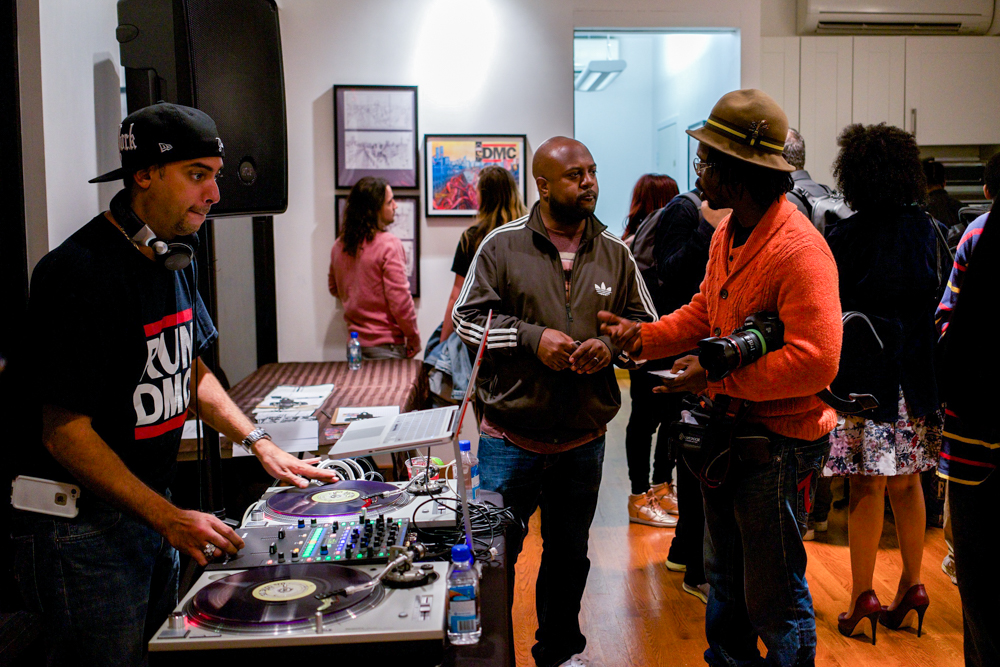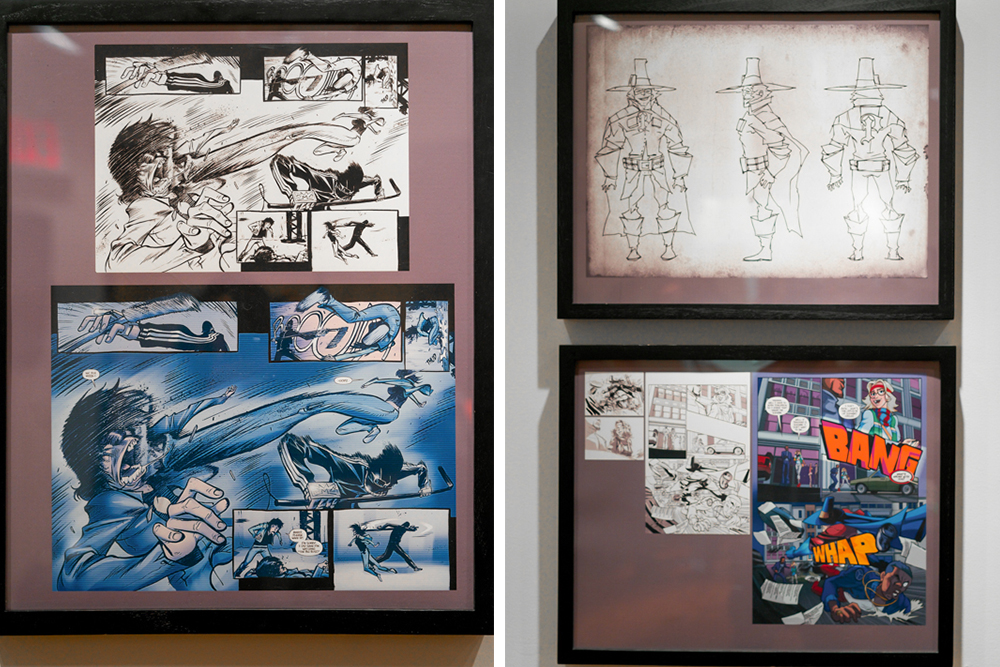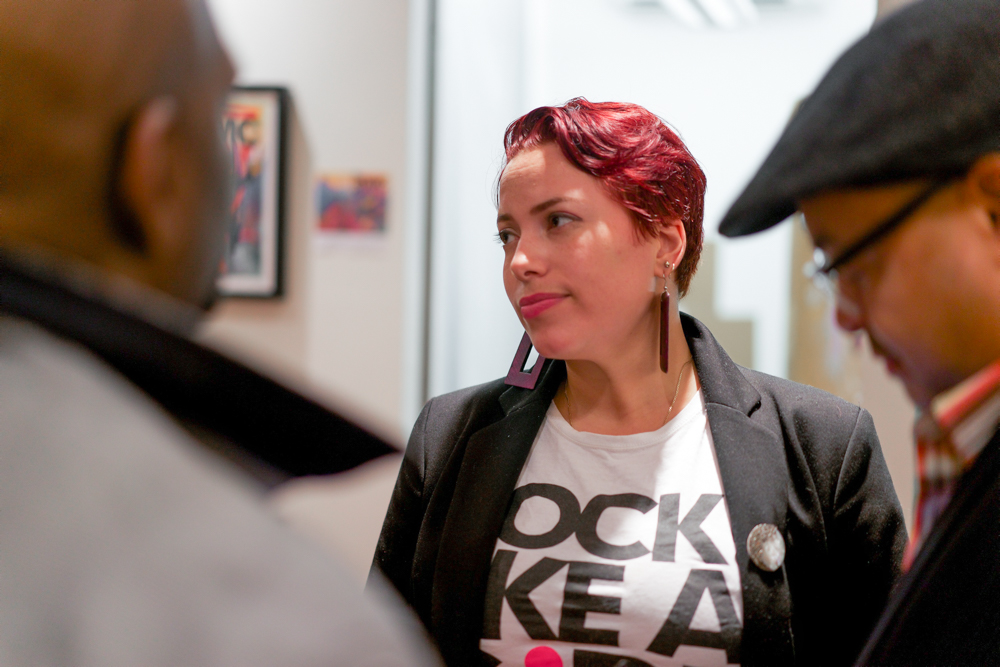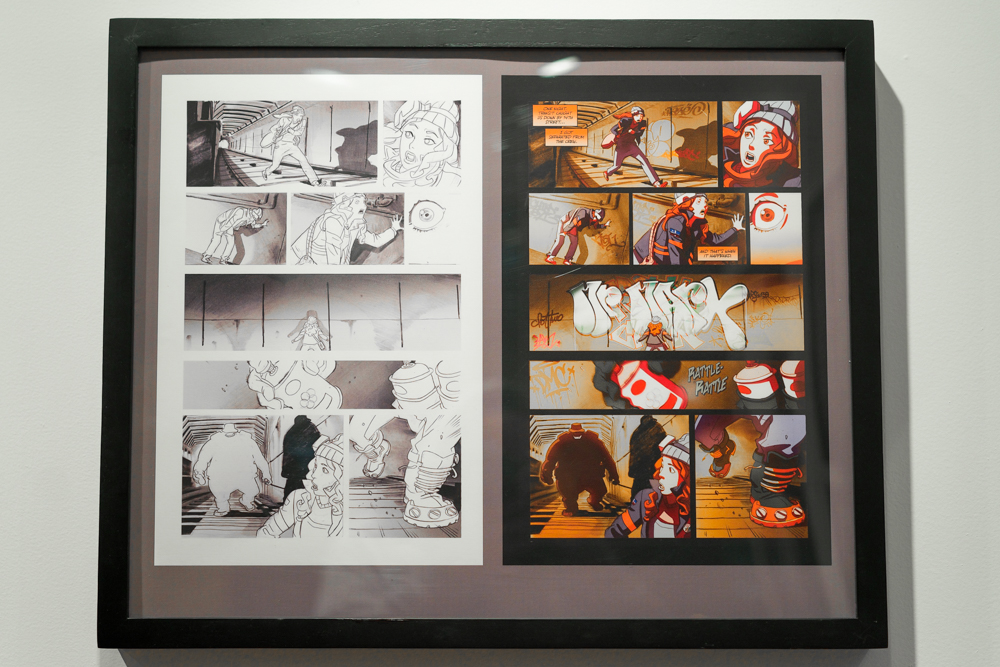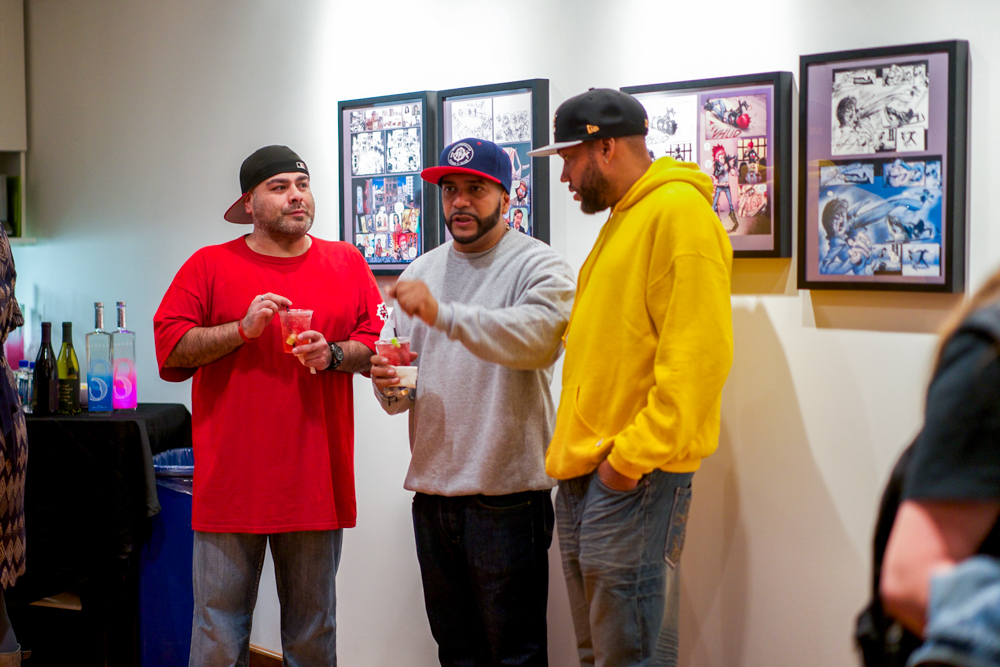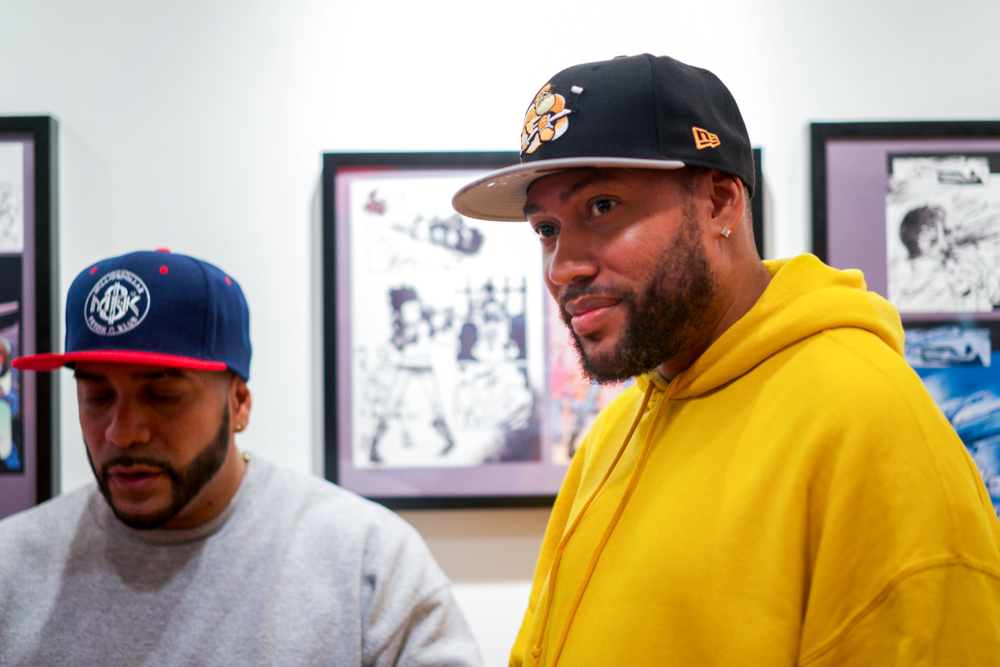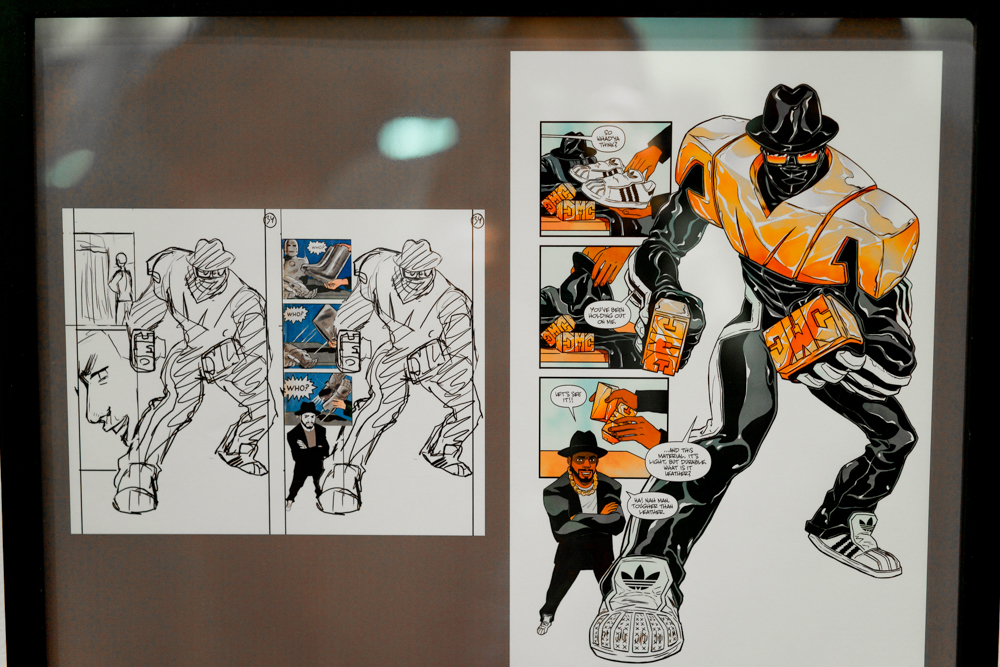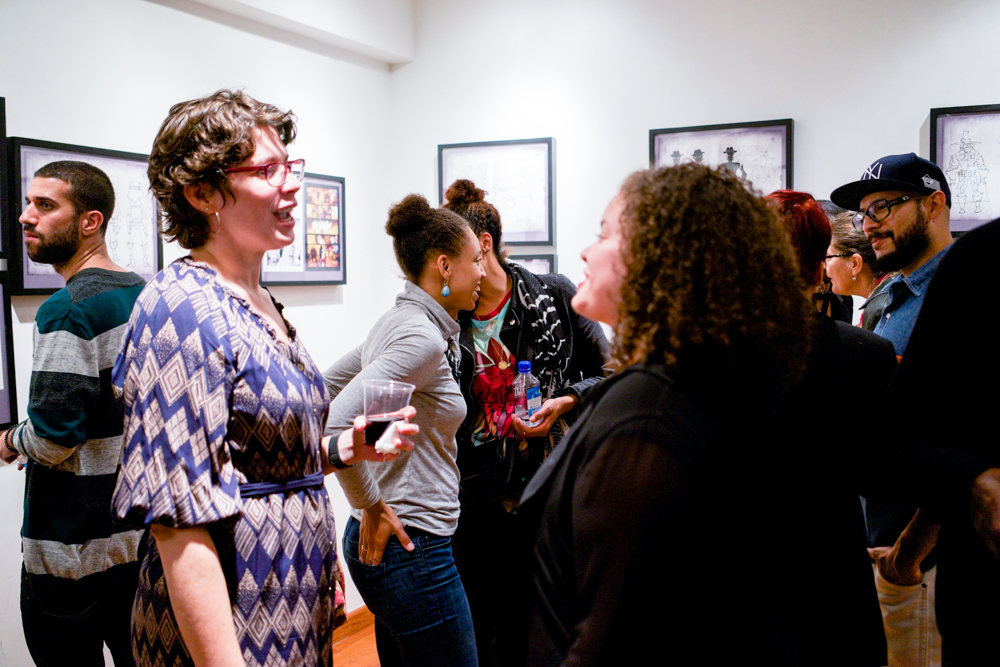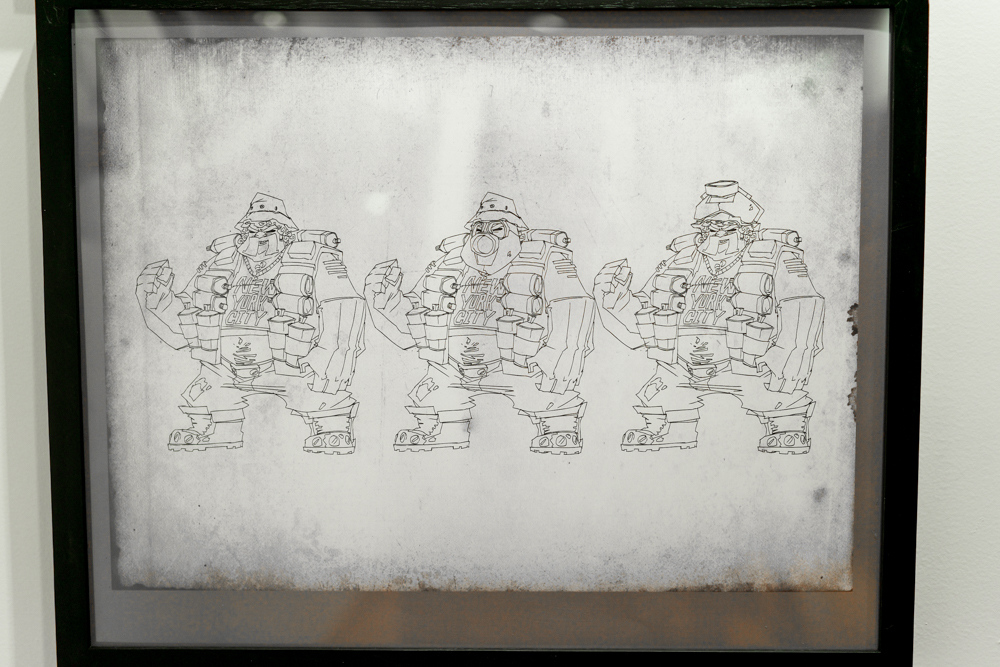 Carlos "Mare 139" Rodriguez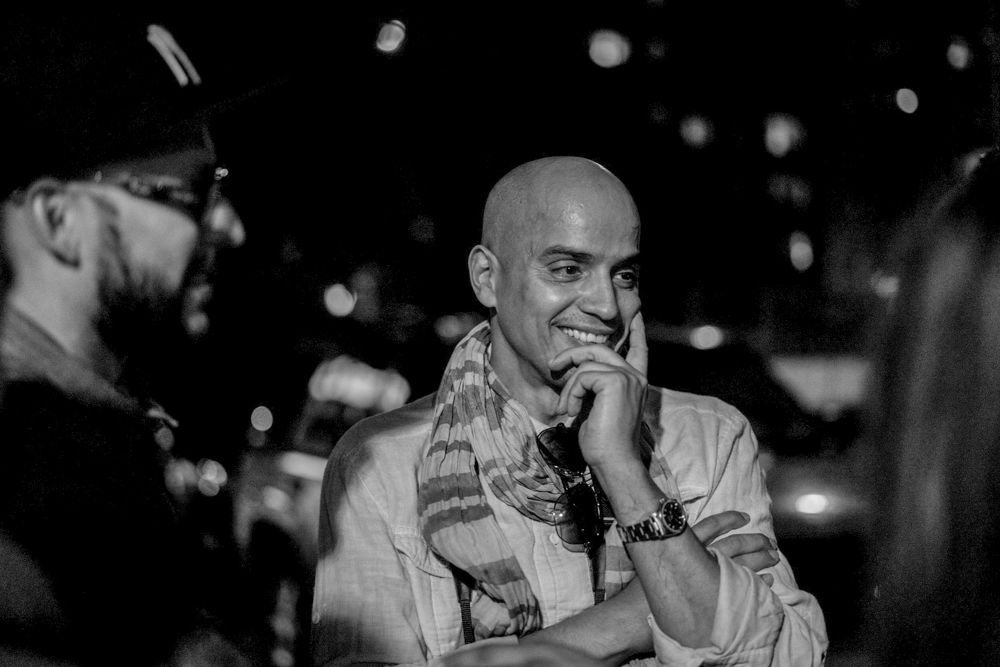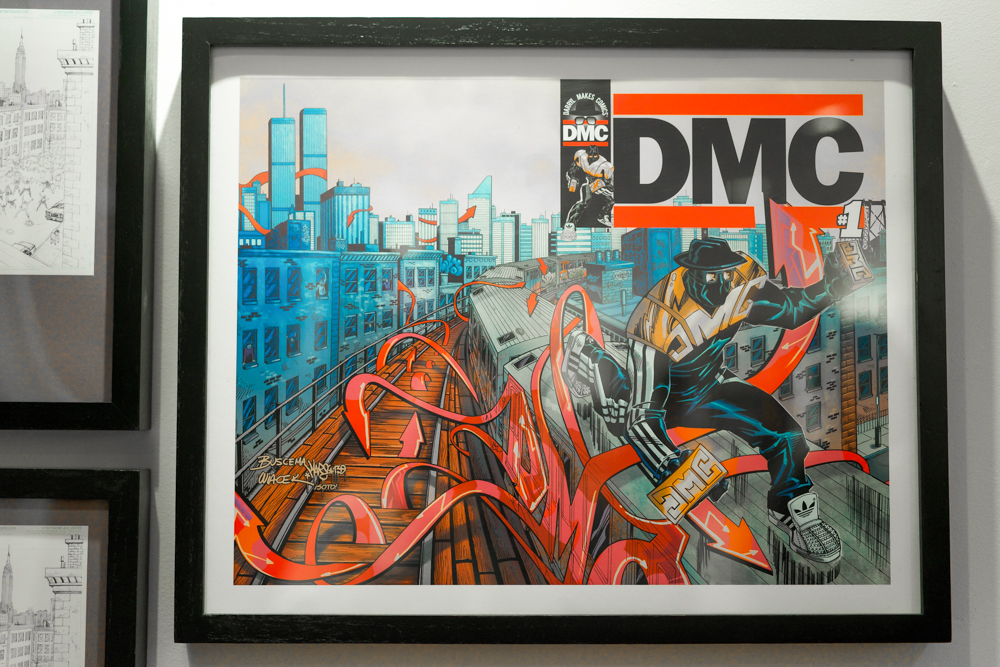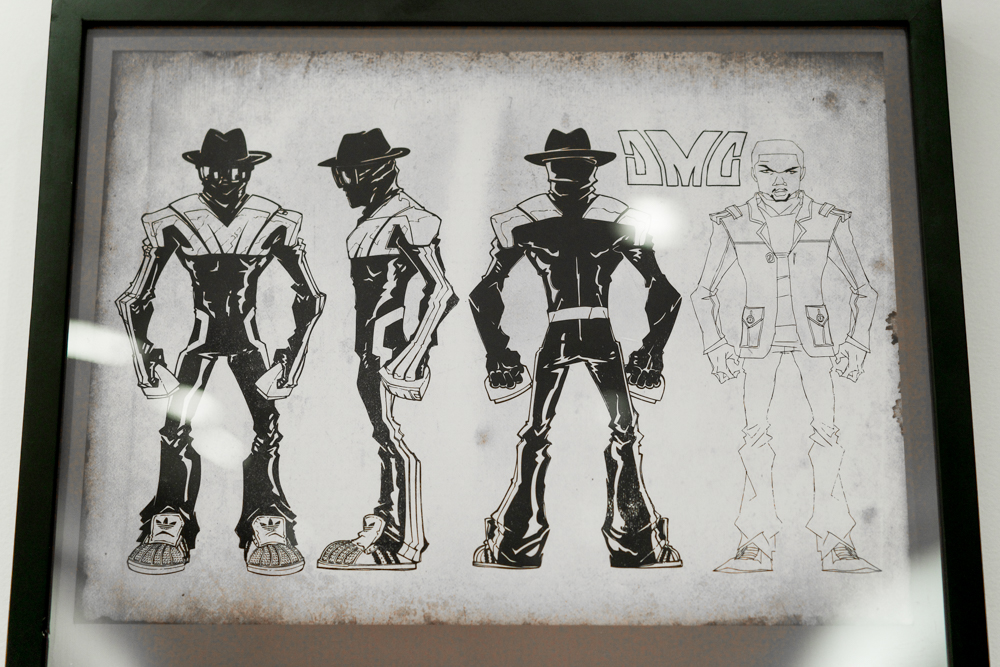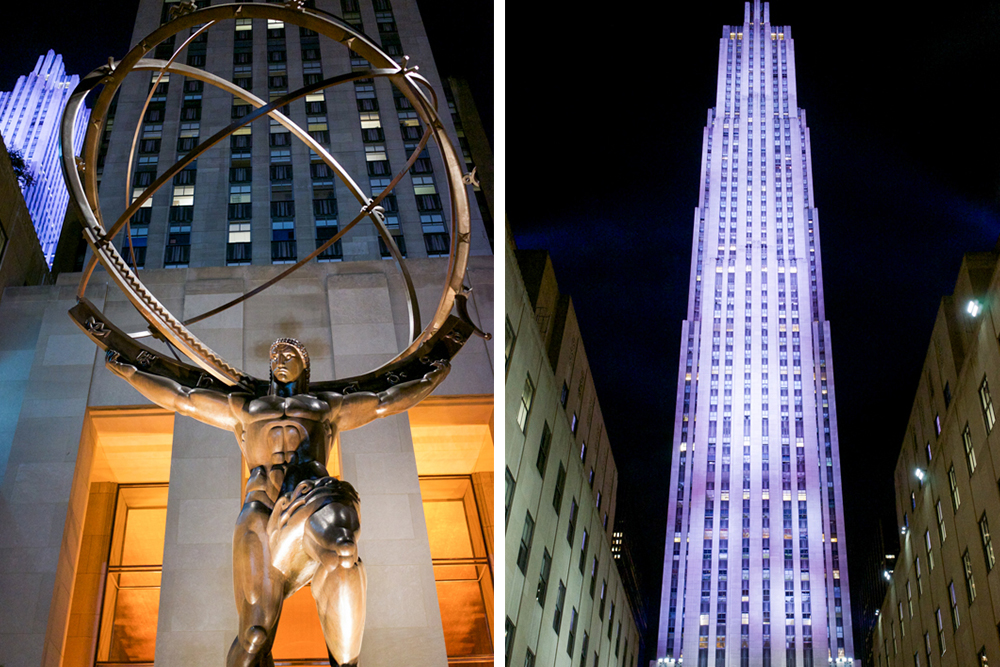 ::
Visit DMC-comics.com for more info on the much-anticipated release.