I've been waiting for the right bike and builder for the first motorcycle feature on here, and I couldn't be happier to feature my friend, Gustavo Penna. Gus runs Apogee Motorworks, a Los Angeles-based motorcycle company that builds custom bikes. Of course, every shop has their own specialty, and with Gus, Ducati's are his flavor of choice.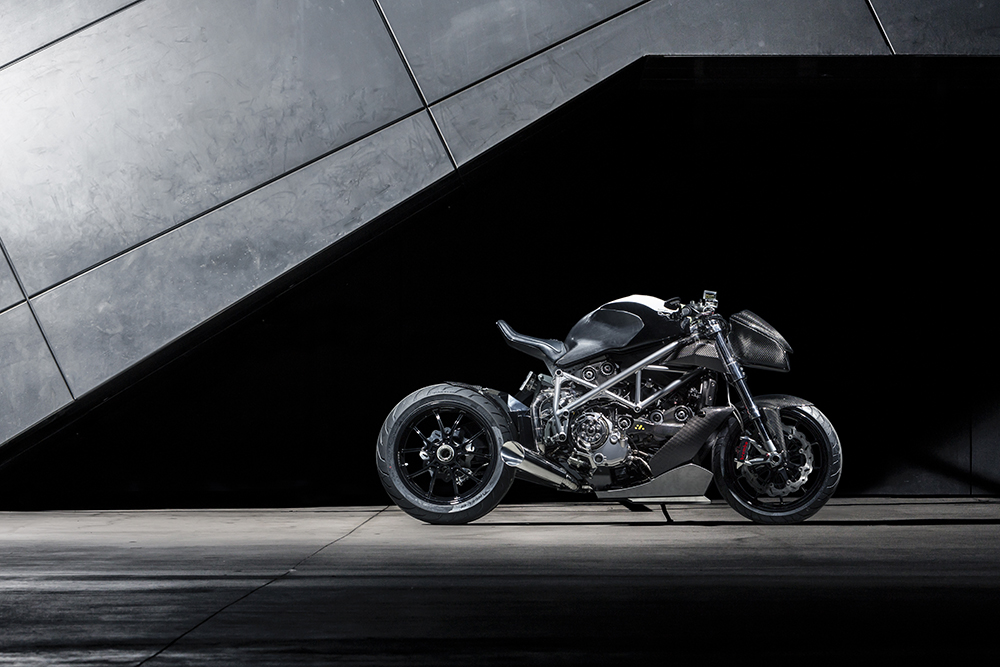 The bike you see here is the "Taurus Argentum," or Silver Bull. What started off as a Ducati 1098 has been sculpted into a bike that looks like it's from the future, but with neoclassical styling. Gus describes his bike as "if Ducati produced a bike in 2050, paying homage to a bike from 2030."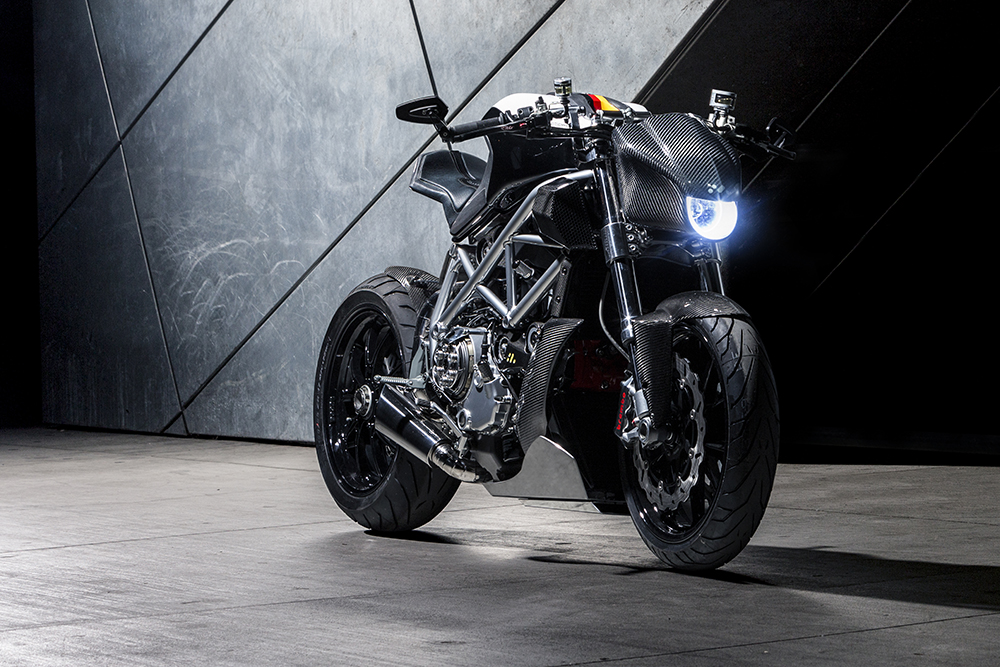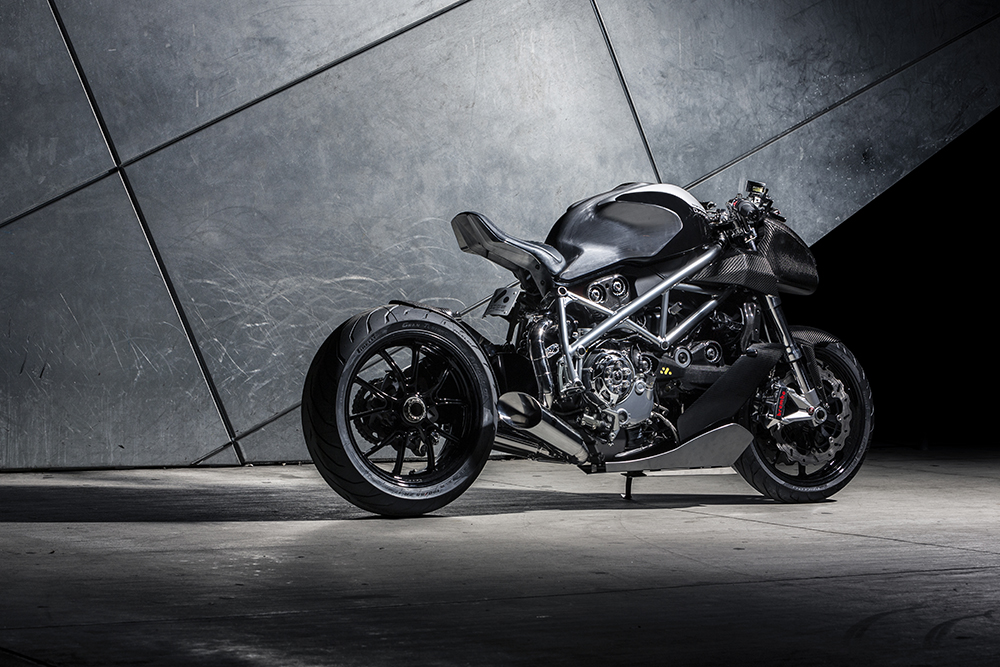 One of the first things that draws you to the bike is the unique carbon fiber headlight. Inspired off the cheekbones of his girlfriend, you can see where the side profile of the headlight took its shape.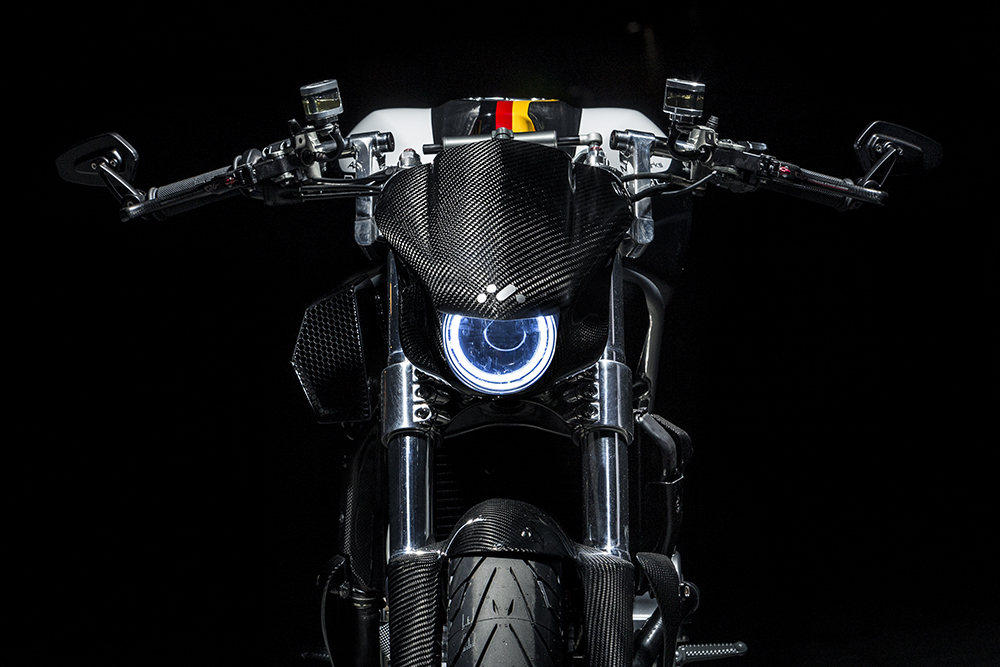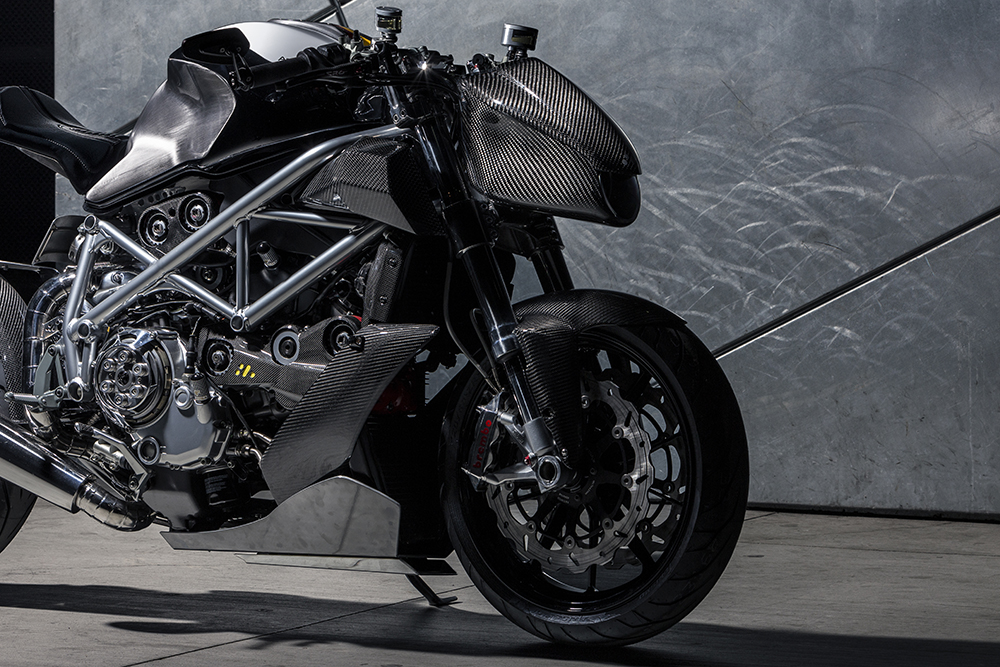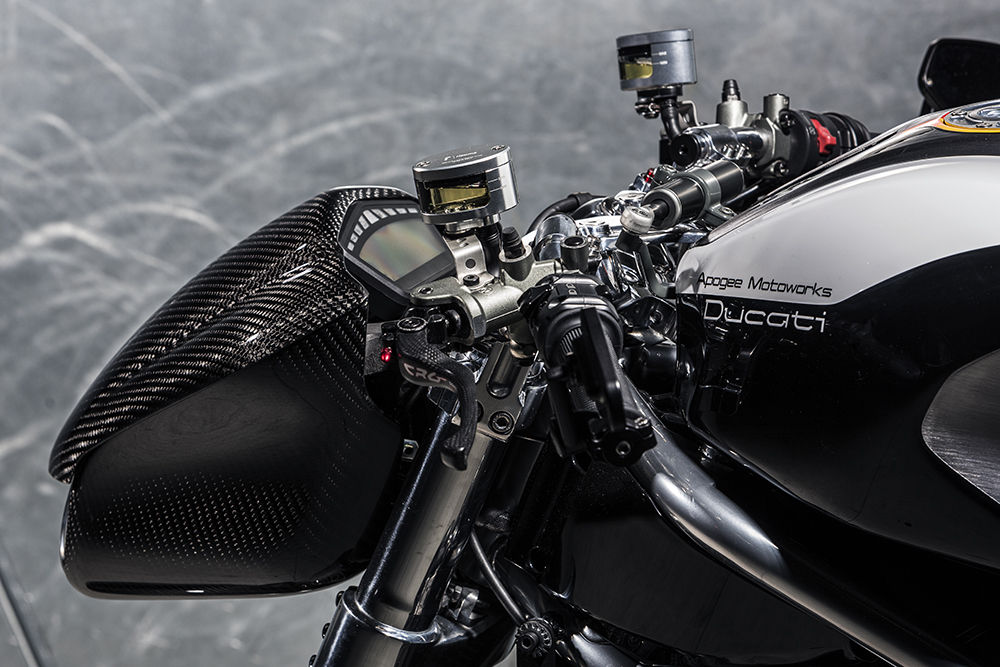 Flowing behind the headlight is the gas tank that gives an aggressive stance. Hunched over and ready pounce, the bike is meant to look "like a lion, bull, or shark," explains Gus. And to keep the look cohesive, carbon fiber was also used throughout—as seen on the fenders and radiator intakes.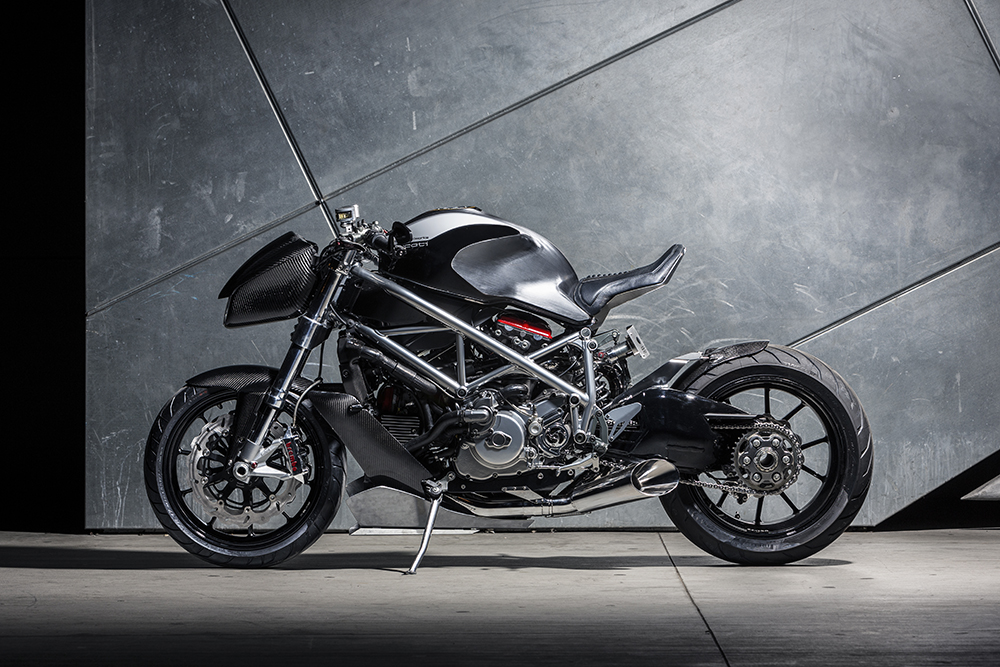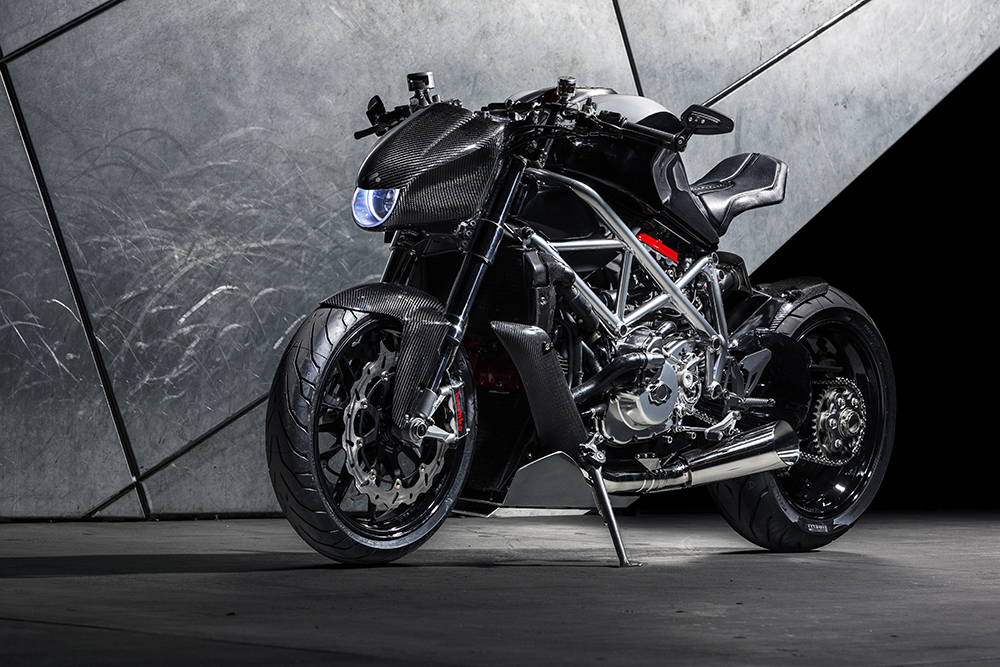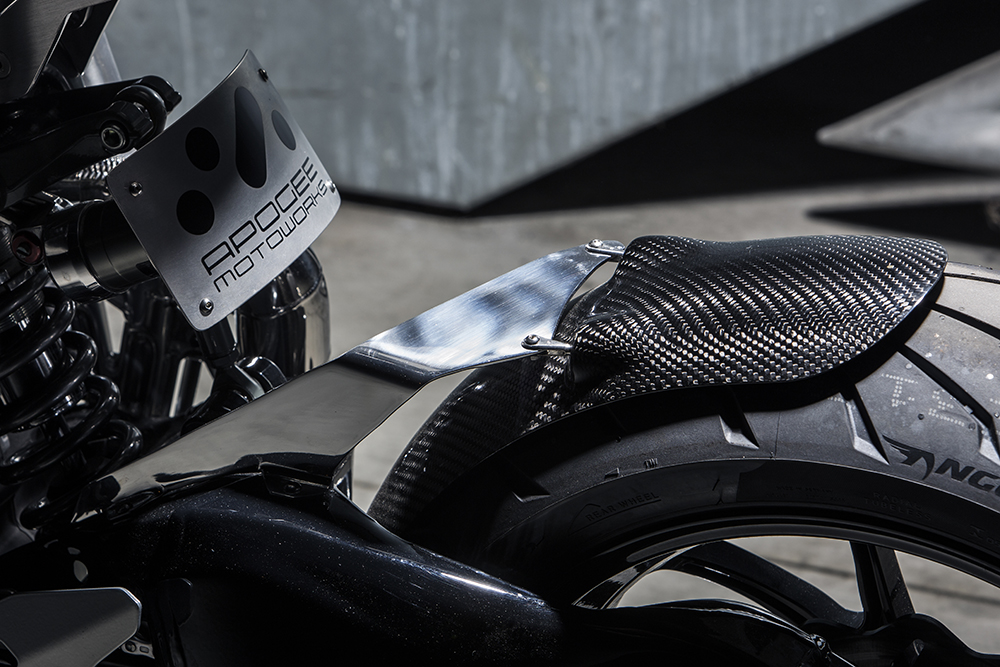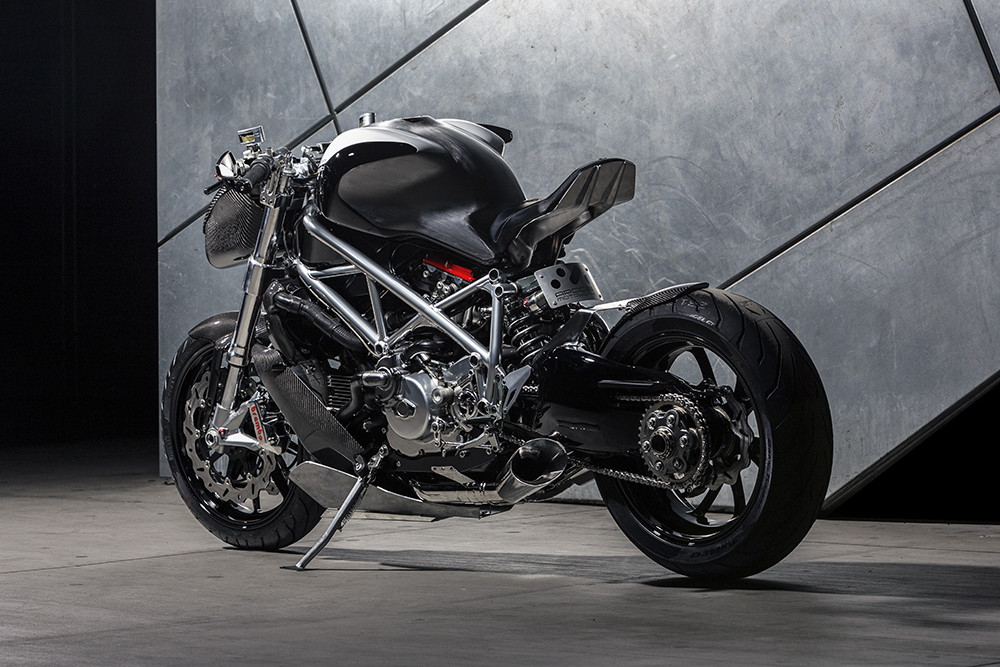 One of my favorite features on the bike are the exposed cam/belt gears that allow you to see the gears turning while it's on.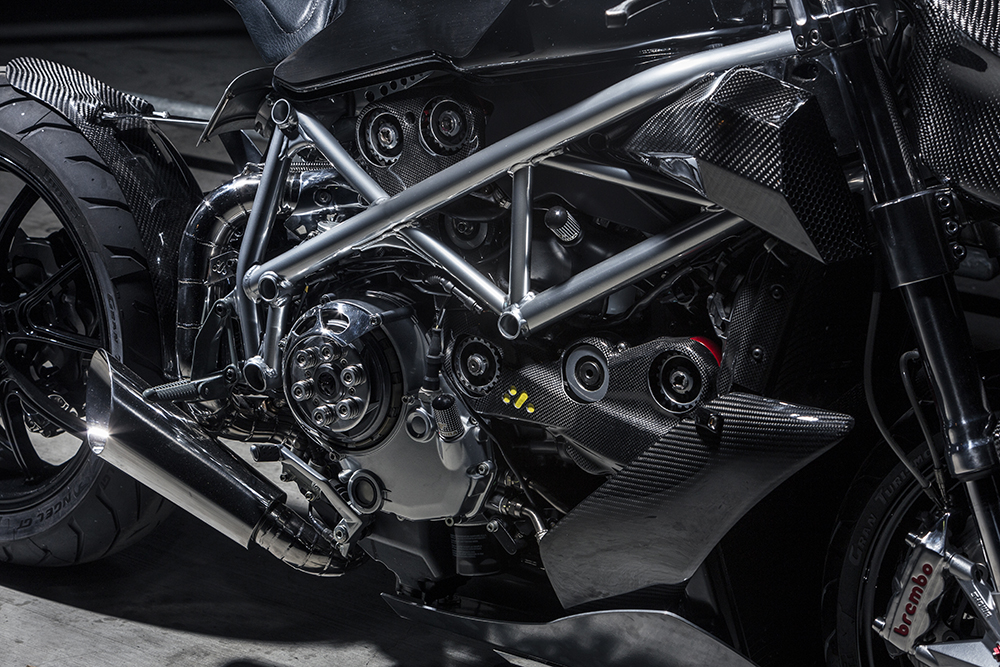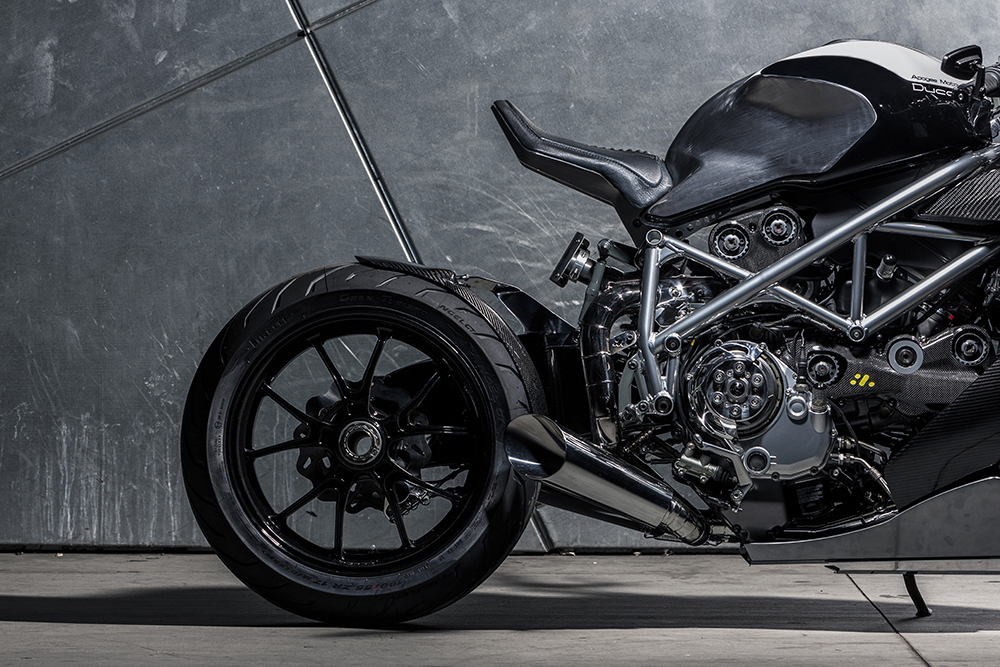 There are so many little details on the Apogee Motorworks bikes that it's hard to take in all at once. I did my best to capture what makes this bike stand out from the rest, and I hope you all enjoyed the photos as much as I enjoyed working on this feature.
***