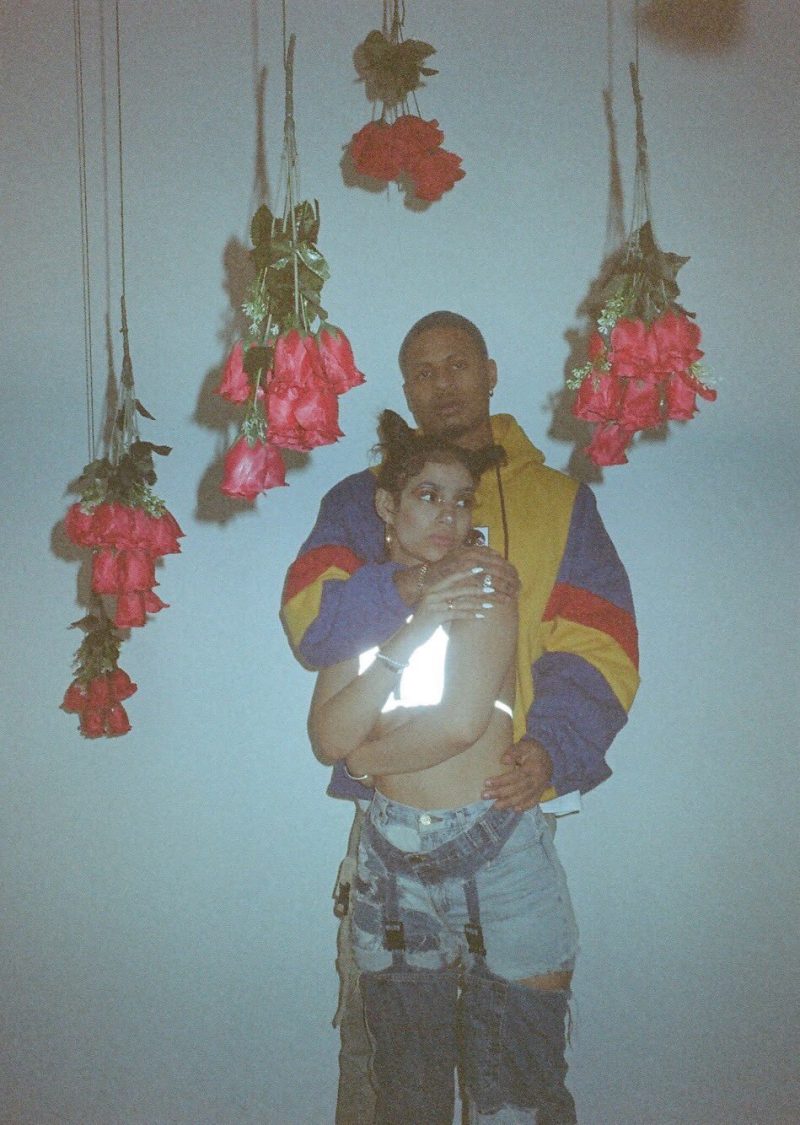 Uzumaki Cepeda and AK the Savior each possess an overflowing wealth of talent respectively but have joined forces to create together, crafting GEMINI, a composition book filled with striking art and thought-provoking bits of knowledge. GEMINI invites the reader to not just consume art and poetry but also interpret it and share their thoughts, with plenty of room to remix the book with their own writings and artwork.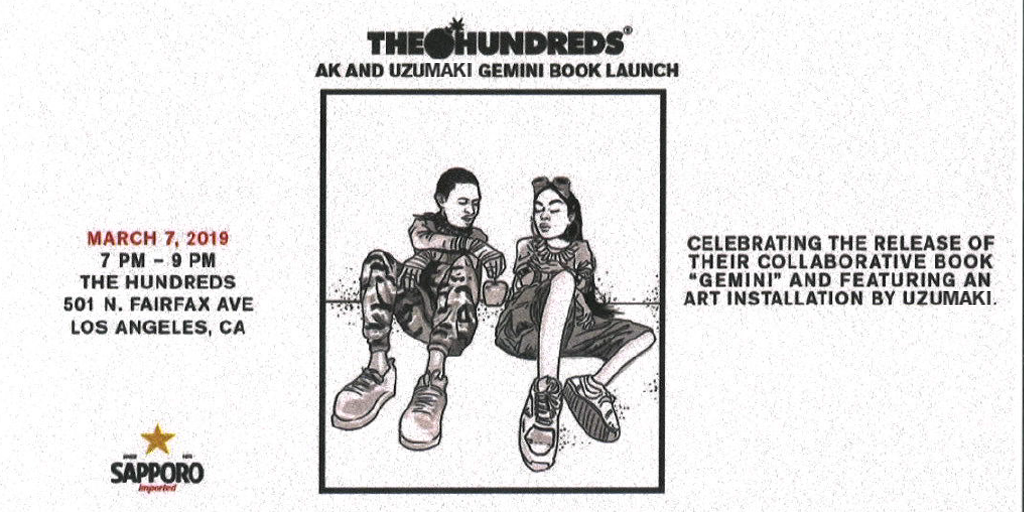 We'll be celebrating the release of this supremely unique piece of art by dropping an accompanying shirt, printed in extremely limited quantities — so get your ass there. Come to The Hundreds store on Fairfax from 7-9 PM to meet Uzu and AK, see a Gemini-inspired art installation the two will be crafting, and get your hands on a The Hundreds X Gemini tee. Elite-level activities for a Thursday night, if we don't say so ourselves.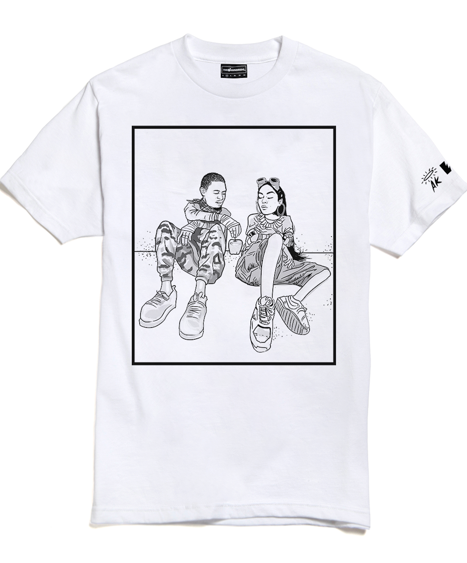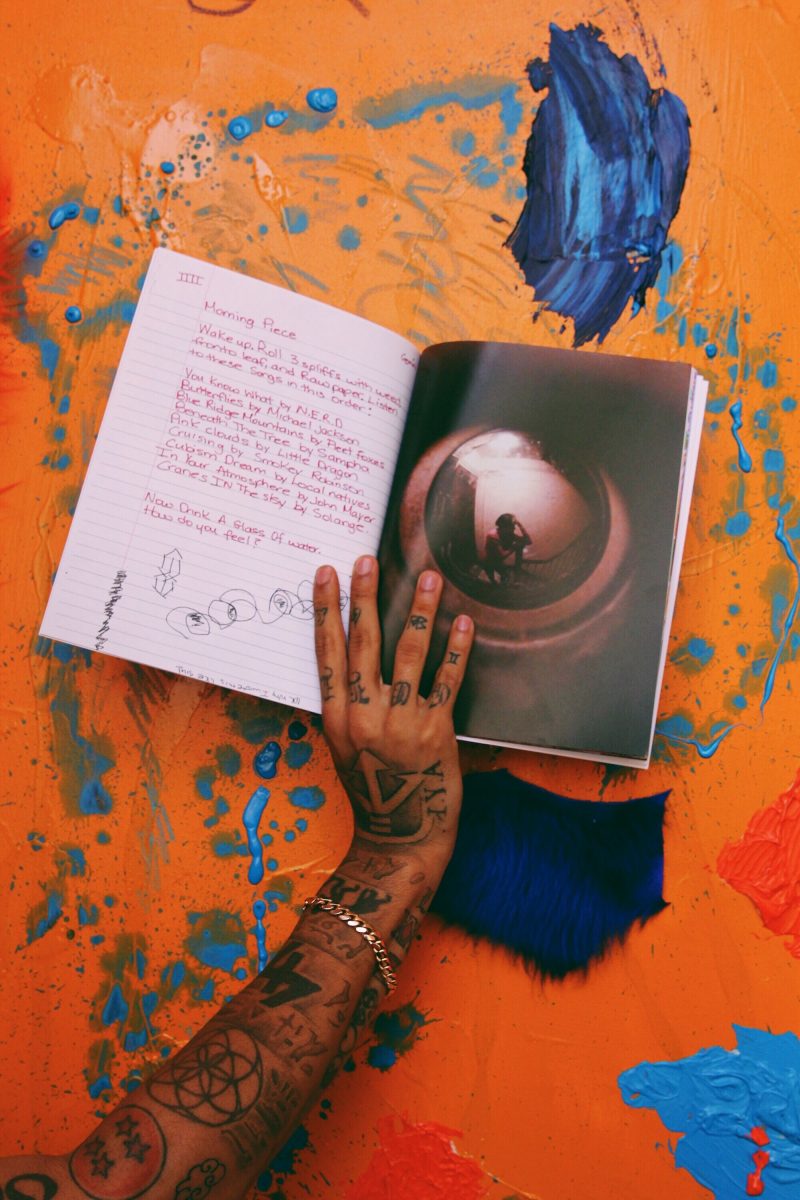 If you pulled up to our last (101) party — shout out Theo Martins — you know we're onto something here.
We're letting some of our favorite creators curate an event for us every month that highlights a specific pillar of the culture. Last time around, we focused on community.
On March 7, we shine a spotlight on INSPIRED YOUTH with the help of a Uzu X AK, a super-duo making waves with their work and leaving a trail of activated artists in their wake.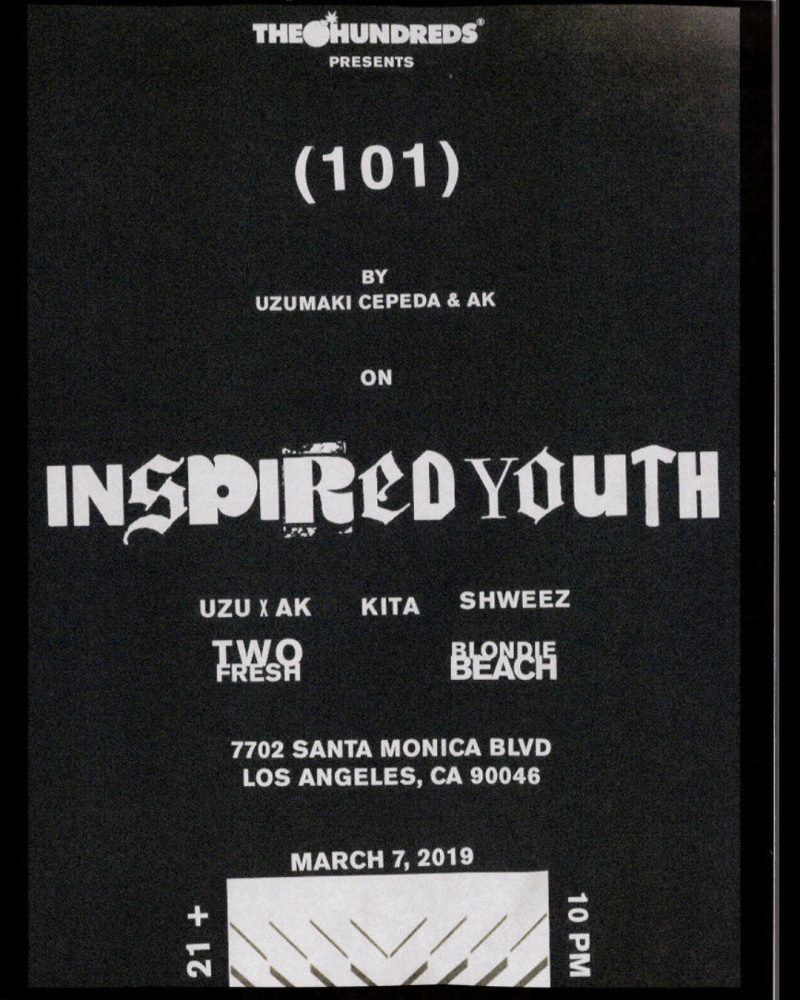 If you're feeling extra froggy after the book release party, jump to (101) :: INSPIRED YOUTH for the official GEMINI after party at 10 PM. And bring your ID, these are turn-up-type activities. Appearances by Uzu & AK themselves, plus Two Fresh, Blondie Beach, Kita, and Shweez.
What you do for the hour in between parties is up to you, but if it happens to be getting food, bring us bites.
***