Bob Ross is Jesus Christ.
That's a bold statement – I know – but I've been thinkin' about it for a minute and I think y'all are ready for the truth.
See, at first, I wasn't sure. I mean I had my suspicions as I'm sure a lot of you did… but the other night I saw irrefutable proof of my claims. The Northern Lights put on a craaaazy show. My homie Young hit me up around midnight telling me to go look outside my place to make sure he wasn't trippin' when he saw the lights from his house. A visible show from Anchorage is pretty rare. Sure enough, I saw streaks of green dancing across the sky even with all the light pollution from the city. It wasn't long before we rounded up a few homies and hit the road looking for a spot to shoot. Our options were to drive 45 minutes north of town to a favorite spot of ours, or to stay in town and hit a local hike so that we didn't risk missing it. We chose the latter and were rewarded with not only one of the best shows I've seen in recent years, but also by 40 or so other folks on the mountain shooting away trying to get the best shot.
Almost more rewarding than The Northern Lights twerking harder than the women in the Tip Drill video, was seeing all these like-minded people out there shooting. It was like our very own midnight Street Meet. Except it was on a mountain. I love seeing people share the passion, definitely one of the best feelings. I was able to snag a few shots that night, peep the photos below the jump and start looking for tickets to AK. Until next time y'all.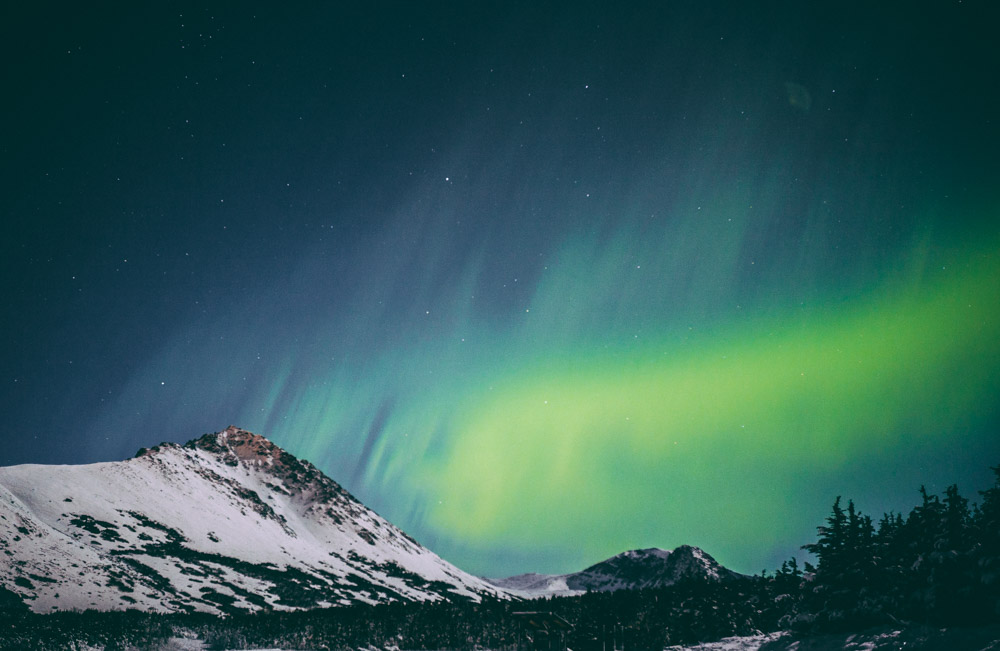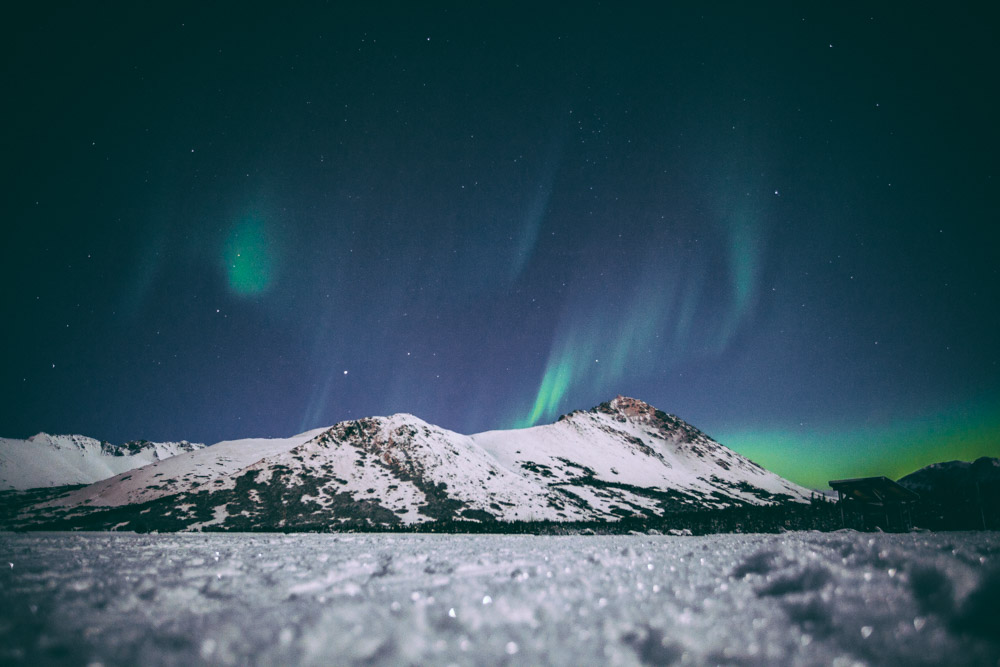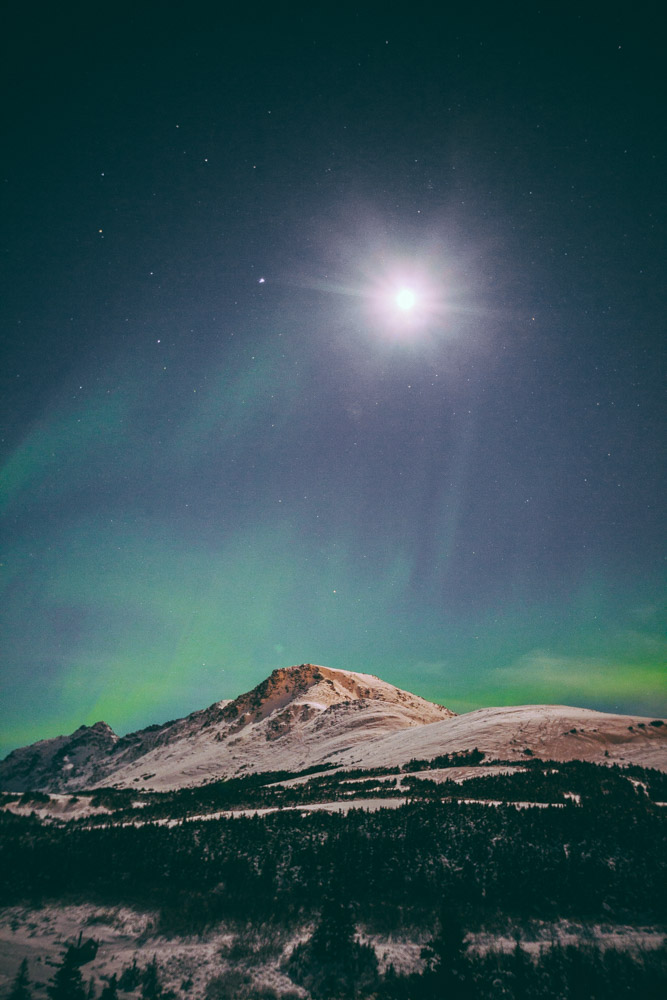 For a moment, the aurora shifted and started dancing right above us. I love the streaks of motion you can see, it reminded me of The Hundreds' "Jags" pattern.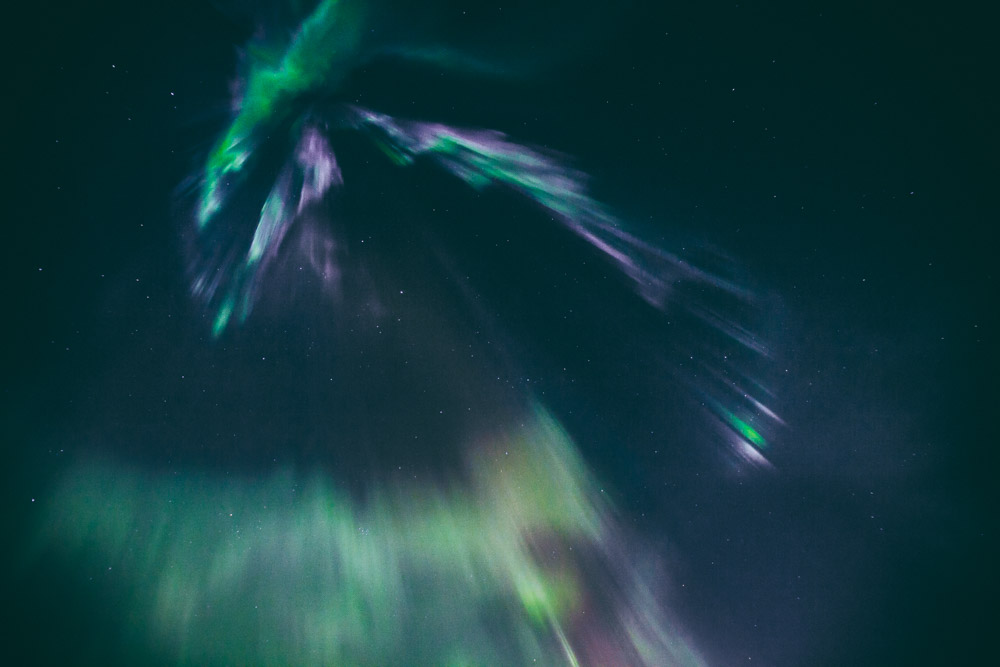 These next few photos are really ill to me. I've never seen red bands in my life. Supposedly, red is the rarest color of the aurora, and when it started dancing, my homies and I just lost it. We were yelling so much and so hyped that people started congratulating us on our first time seeing The Northern Lights…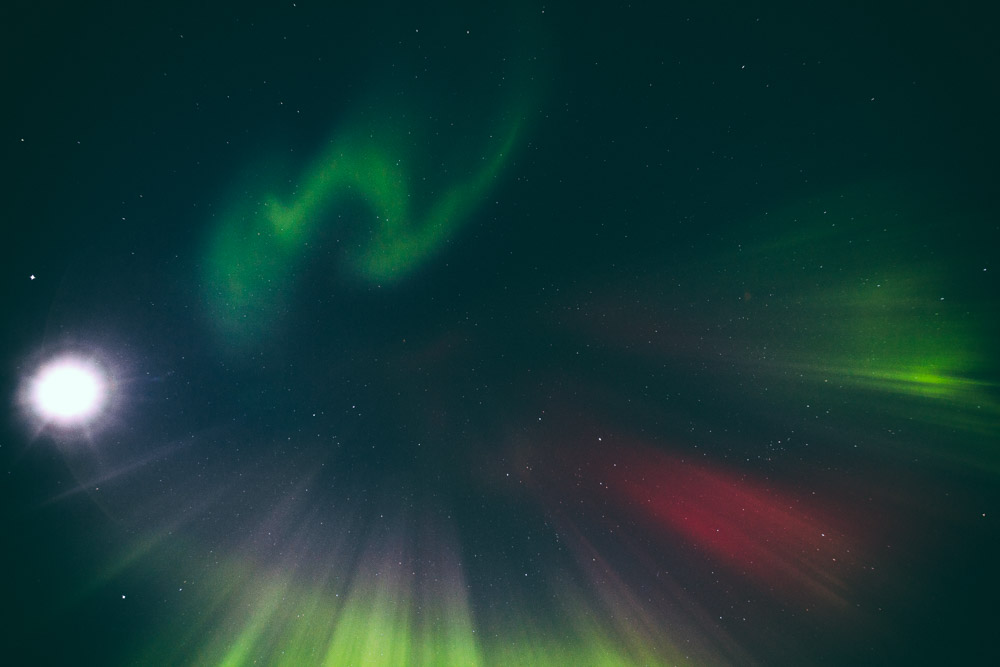 My homies Young and Chris getting their shots.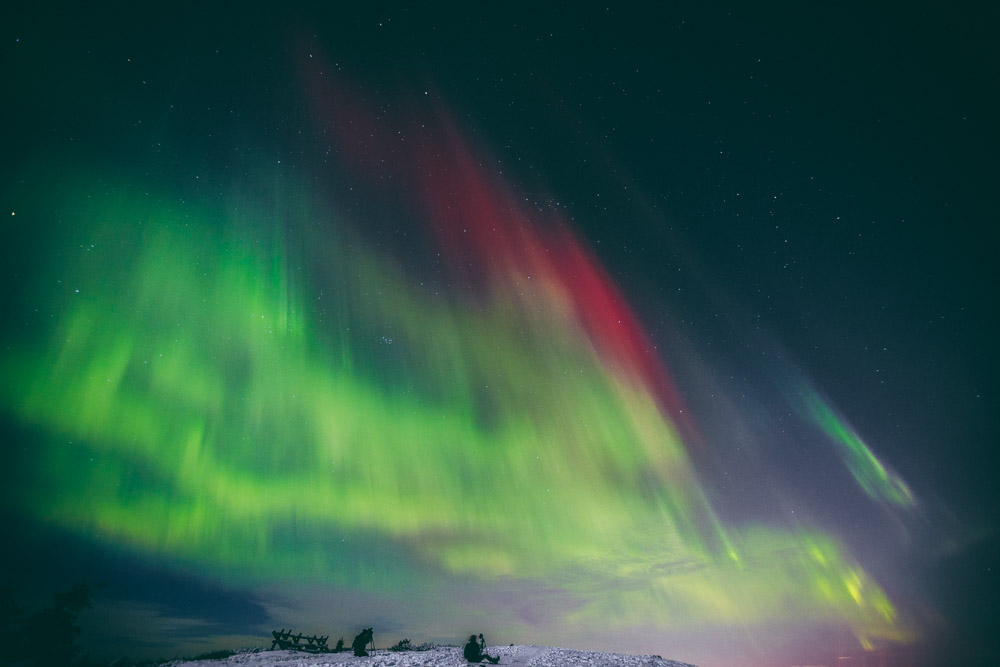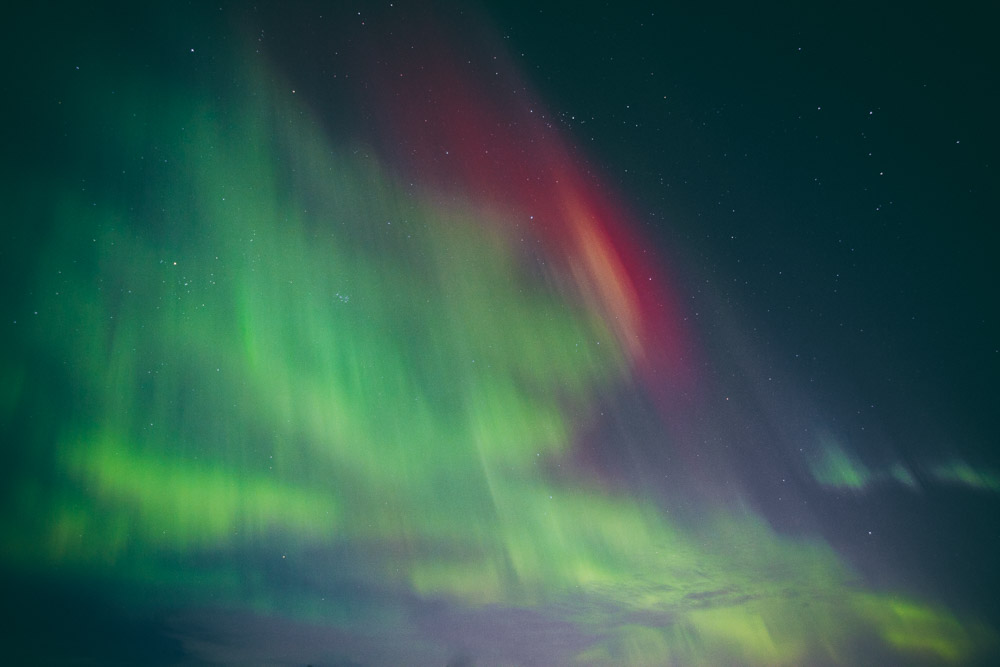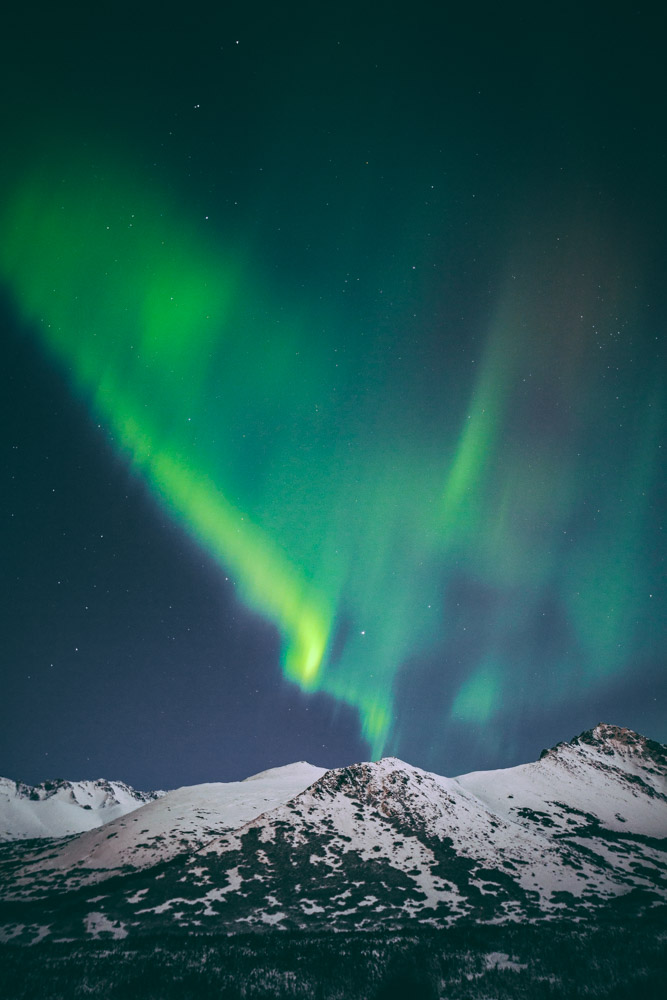 This is Emily. She was kind enough to let me photograph her photographing The Northern Lights, because like I mentioned above it's more about the people and the passion. Too bad she wouldn't sit still for two seconds.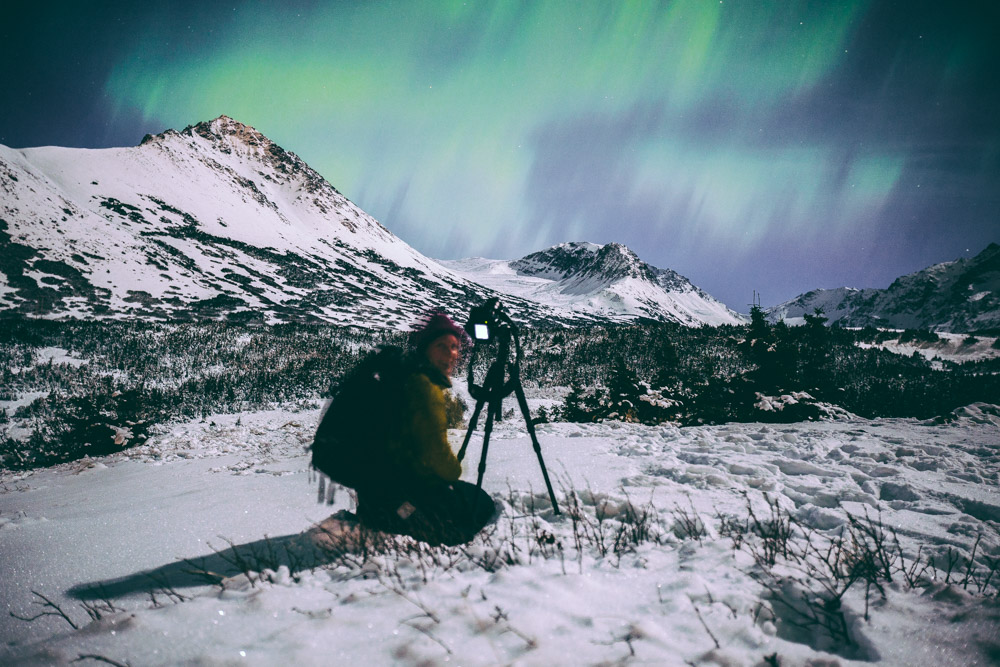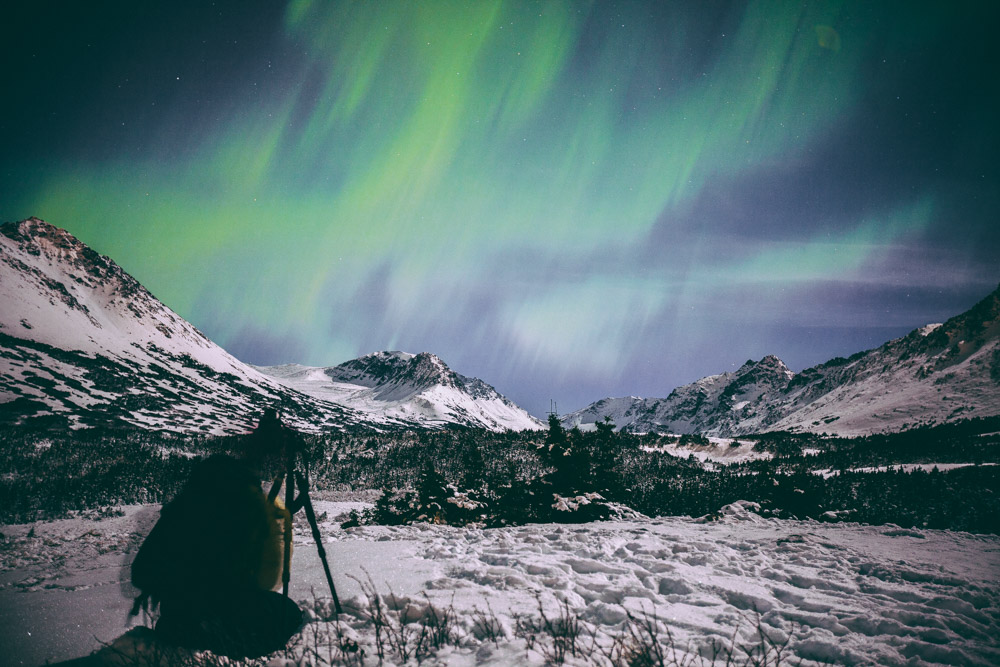 Next up, we explore the inside of Ralphie's stomach!