Over the last few years, the "pub quiz" phenomenon has spread all over the globe. It's a great way to hang out with friends at your favorite bar while pretending you're actually doing something useful by answering all sorts of random trivia questions. It didn't take long for several niches to start their own pub quizzes. And why not? If you've wasted all your life nerding out about stuff, there's no better feeling than being the most knowledgable of all. Whether it's comics, skateboarding, or musical genres, these quizzes are a great and fun way to show others who's boss.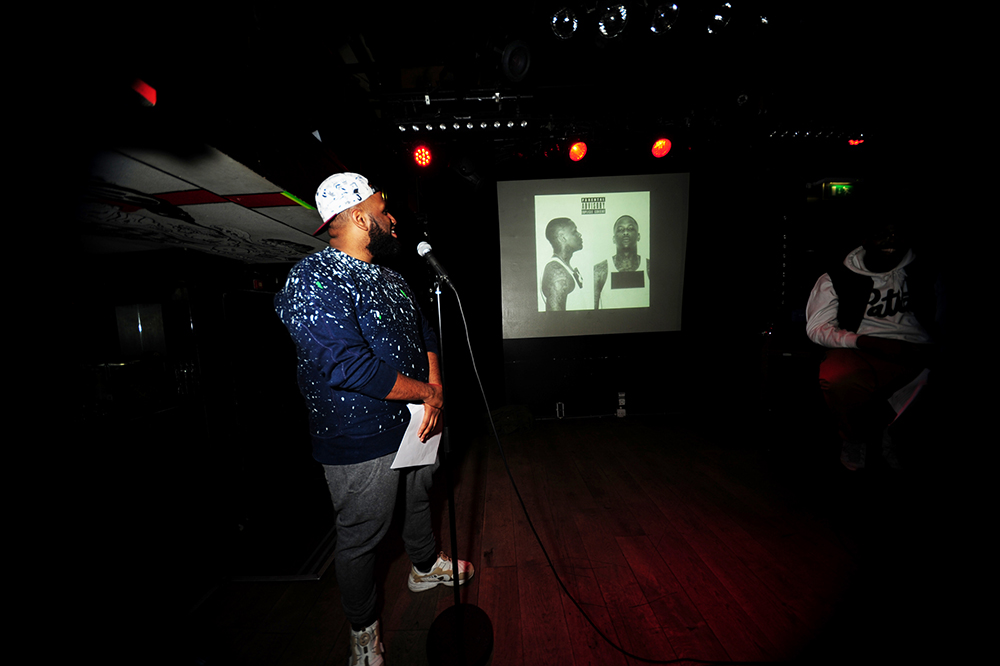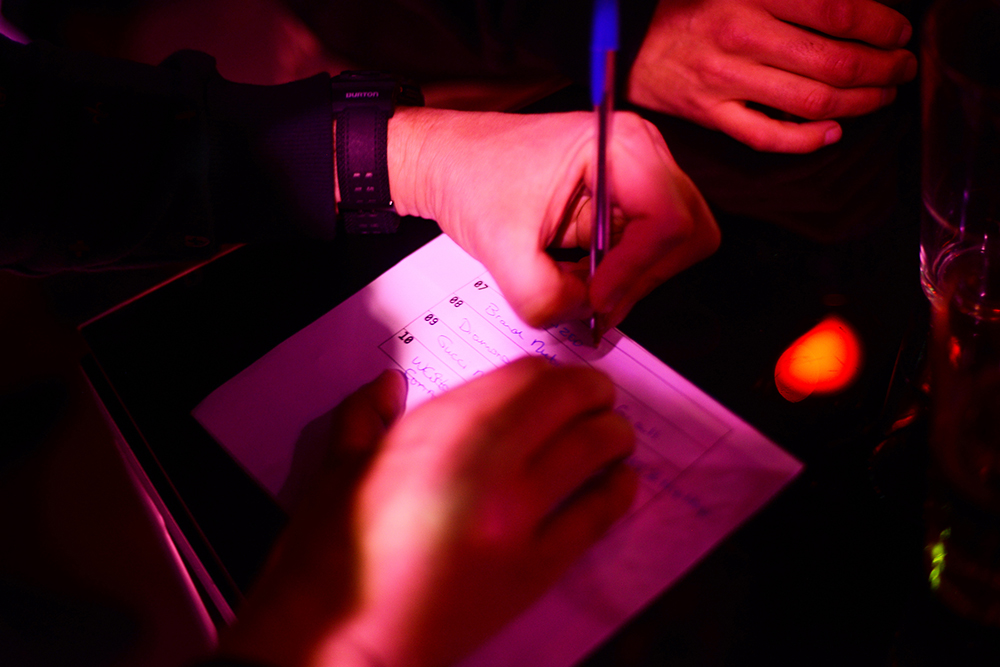 Earlier this year, DJ duo 'Opslaan Als' ('Save As…') and host MC Lentini got together and started Amsterdam's very own hip-hop quiz. The first edition took place last spring, where Amsterdam premier sneaker store, Patta, claimed the trophy. Early December saw the second edition of the quiz, but the Patta crew did not return to defend their title. This put the cup up for grabs for a wide selection of hip-hop enthusiasts and industry people. Record labels, party promoters, DJs, MCs, blogs, journalists – all united to show the nation their level of hip-hop nerdism. Due to the fact that most of the contenders are heavily involved in the Dutch hip-hop scene, the evening felt like a big reunion. However, what started off with hugs, pounds, and shared rounds of beer quickly turned into (playful) banter and serious attempts to psyche the other teams out. The spirit of competition in hip-hop is never far away I guess.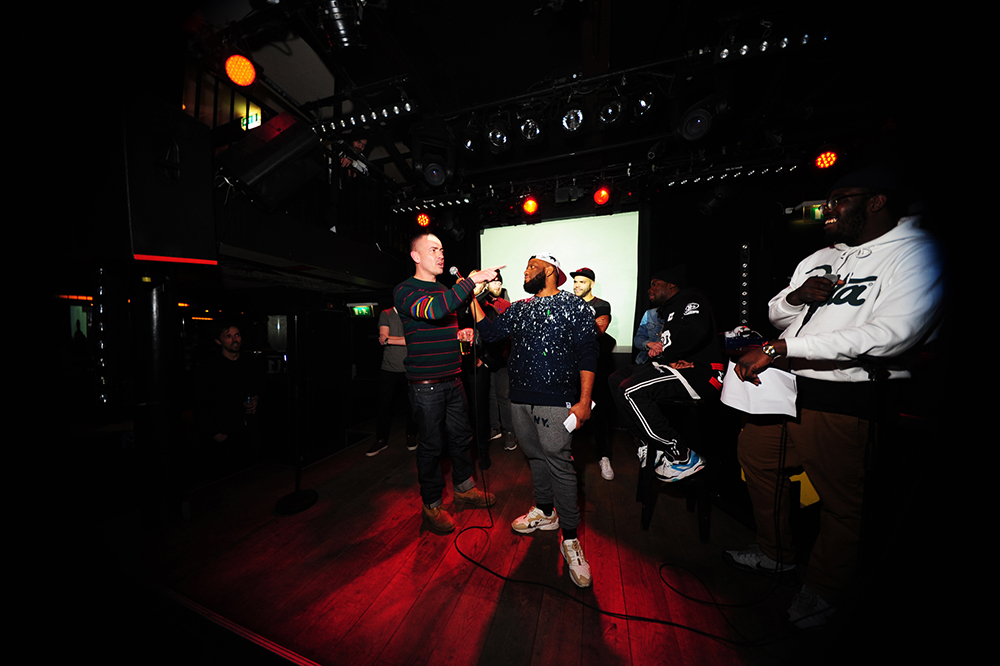 The quiz consisted of three rounds and covered everything from Mike Will Made It to Company Flow, MC Shan, Big L, Zulu Nation, Young Thug, Brand Nubian, and OutKast. Which means each team needed knowledge of hip-hop's complete history to have a shot at the title. Round 1 was there to separate the men from the boys straightaway. 10 different videos, album covers, and song intros were shown/played and it was up to the teams to write down the answers on the supplied piece of paper. With only the top 4 teams advancing to the next round, the heat was on right away. On paper this shouldn't have been the most difficult round, but virtually all teams struggled to even make a passing grade. Eventually the number 4 team, Noisey, advanced to the semi-finals with a 14 out of 30 score. Some teams managed to score as low as an embarrassing 5 out of 30.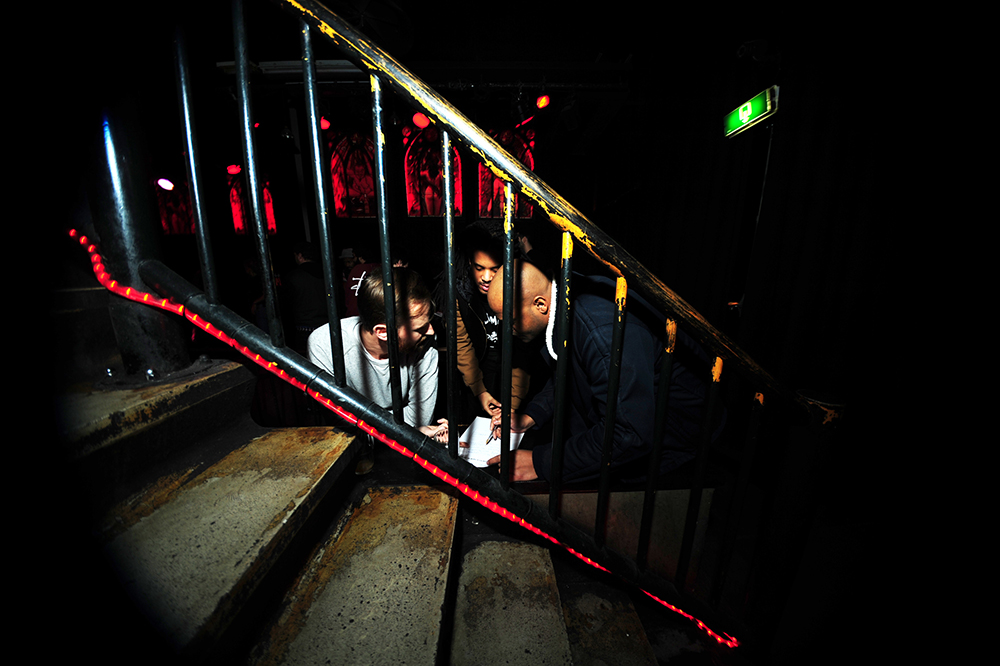 The second round was a regular trivia round and used vaguely descriptive hashtags to help the teams pick their questions. This eventually led to two finalists, which happened to be the teams who represented the two biggest hip-hop parties in the city – Bassline and Encore. In the final round, the teams were asked to finish classic lyrics and read them in the most neutral way possible. This proved to be quite a challenge, including both teams not recognizing Big L's classic, "Ebonics." Eventually team Bassline proved to be the most knowledgable and were crowned as the second ever winners of the only hip-hop quiz that matters.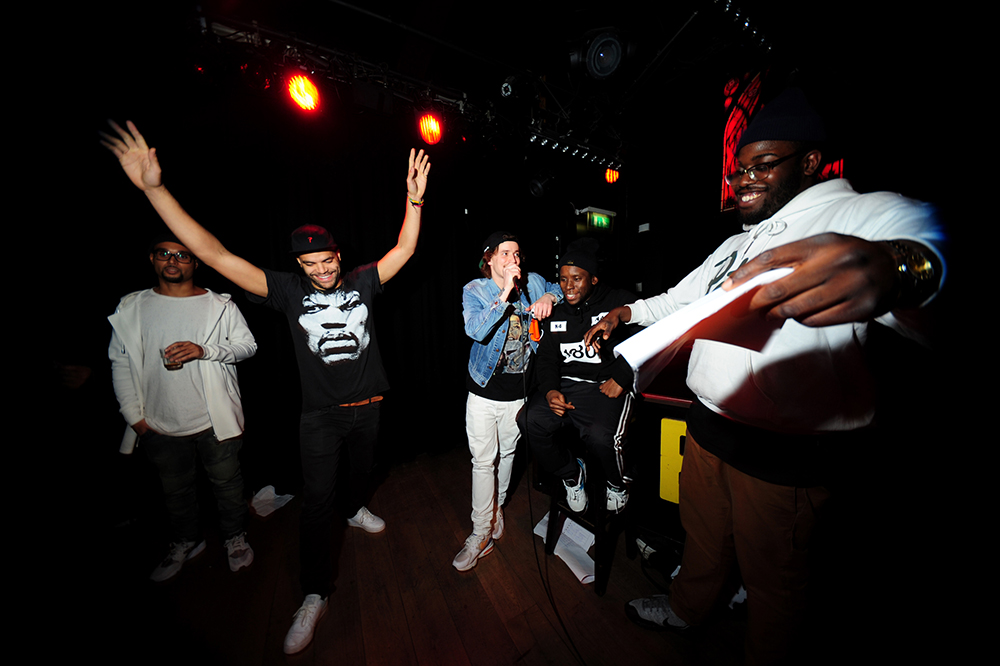 Now of course you might be wondering if you would've been able to stand your ground during this epic battle of hip-hop brain flexing. See if you can answer these three sample questions below, taken from the actual quiz. Of course, no Googling allowed!
1. Name two members of Sunz of Man.
2. The Notorious B.I.G. started his first verse on "Come On" by bragging about owning seven Mac11's. After that, he lists the rest of his gun stash. How many guns does B.I.G. own according to the first bars of this song?
3. Which artist drew the cover for OutKast's third album, Aquemini?
(highlight below for anwers)
1. Prodigal Sunn, Hell Razah, 60 Second Assassin, Shabazz the Disciple and Killah Priest.
2. A total of 34 guns.
3. Andre Benjamin, better known as Andre 3000.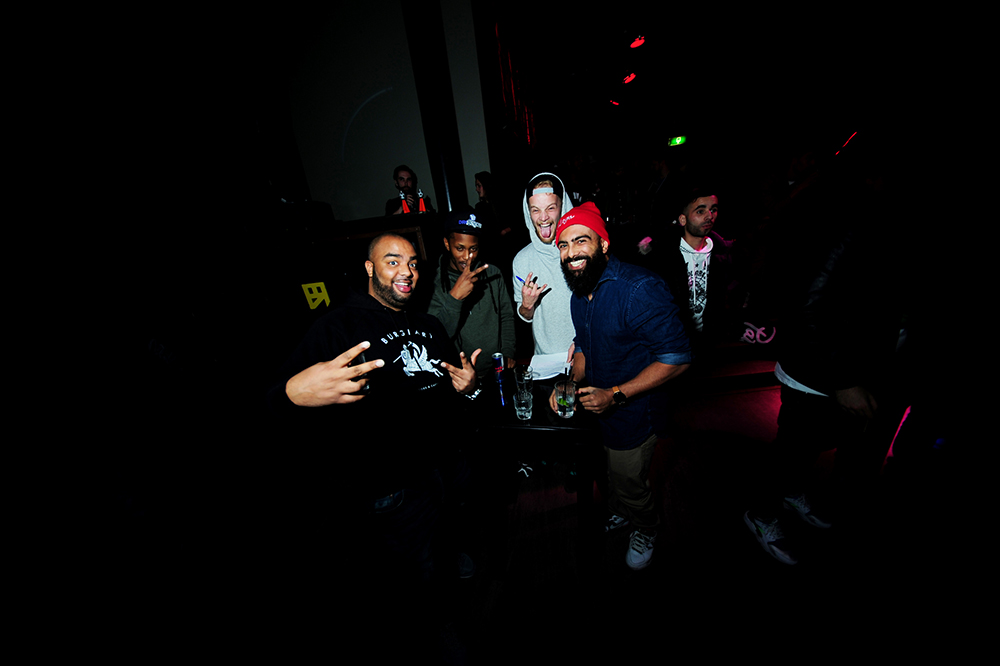 Photo credits: Dennis Branko.