This past weekend, a few homies and I spent our nights watching the skies, hoping to catch a glimpse of The Aurora Borealis aka The Northern Lights. The aurora is typically caused by the fighting of giant sky rhinos, dukin' it out over who gets to wife up the queen rhino, or something like that. If you don't believe me you can read a different (obviously fake) explanation for the lights here.
After checking the weather and seeing that it was going to be a warm (20+ degrees is usually too warm for the lights) and cloudy night, I wanted to bail on shooting and stay in. But the homies convinced me and we decided to meet up and head north of Anchorage to see what we could get. After about an hour of driving, we ended up at Hatcher's Pass and set up shop. Despite the warm weather and the passing clouds, we were still able to grab a few shots.
Check 'em out.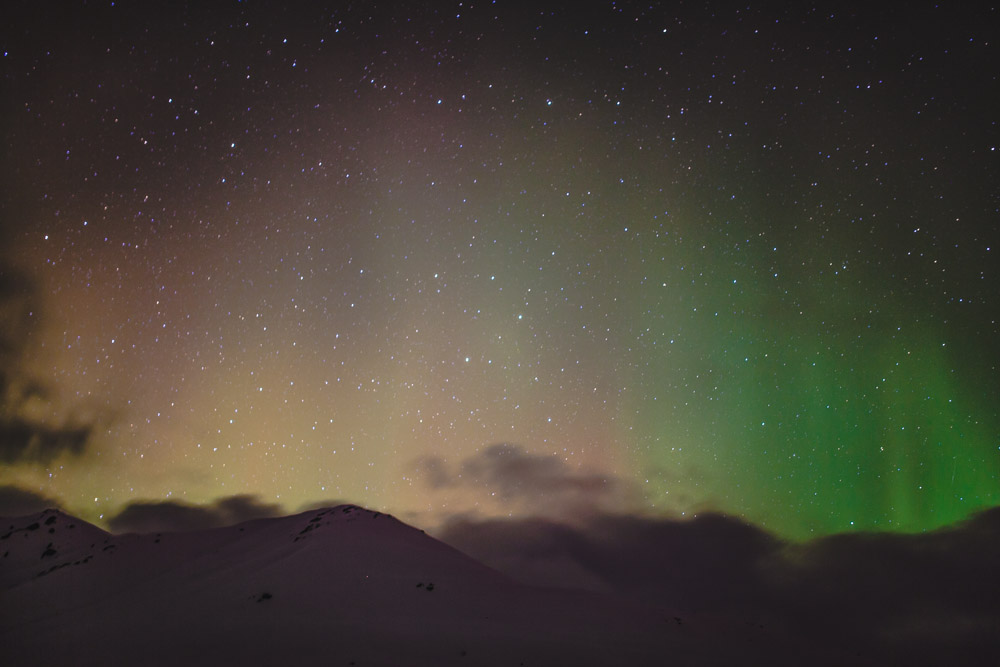 Mikey & his iPhone flashlight.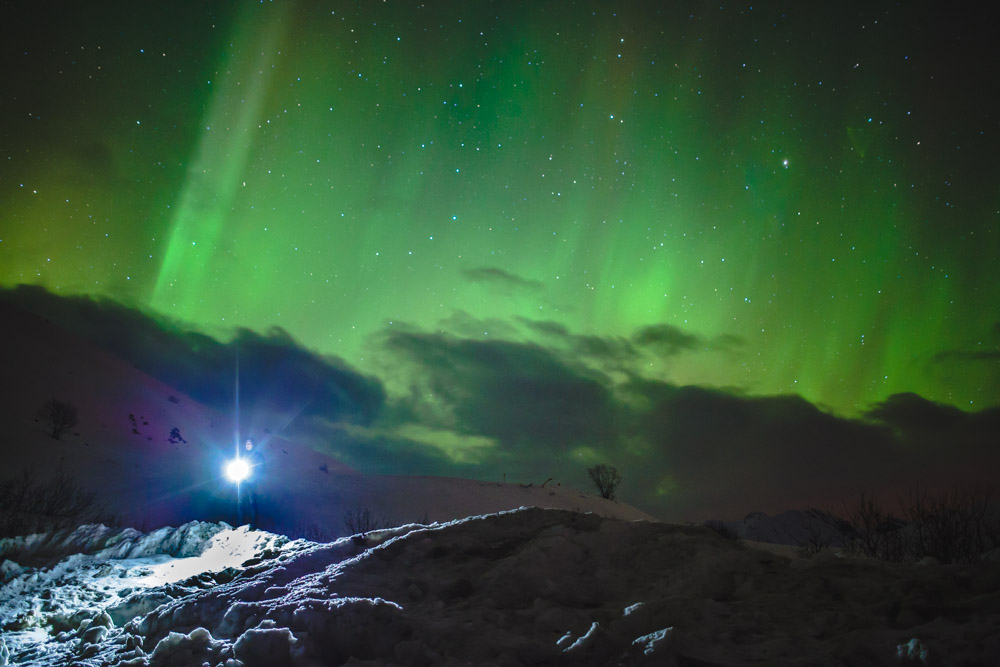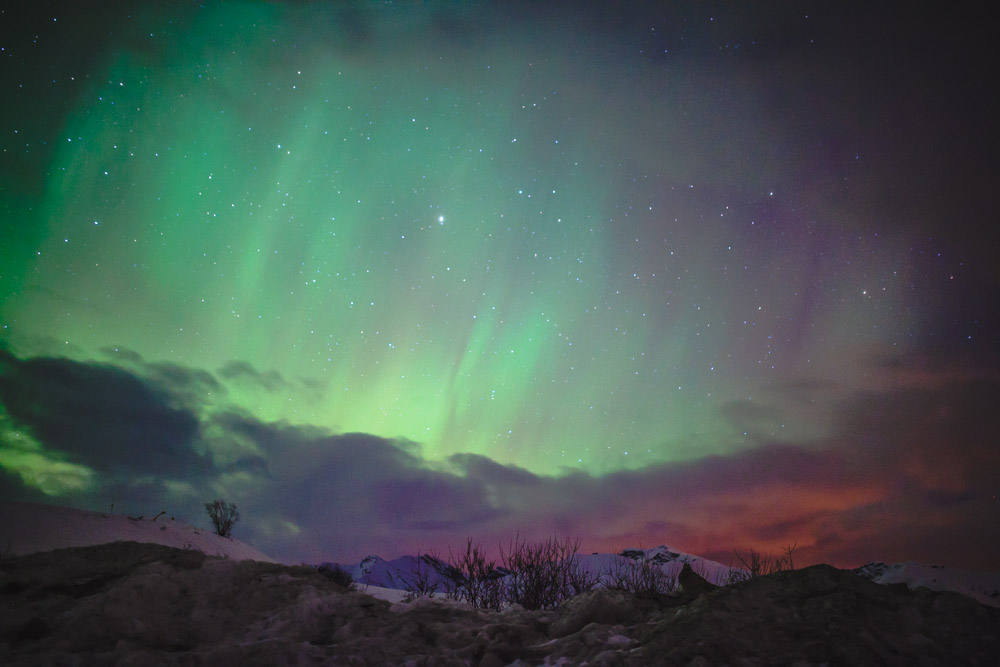 The second night that we went out we didn't head quite as far, but the weather was a lot better. I was honestly a little skeptical about sharing these photos, just because the lights were so great this night and these photos don't do 'em any justice.
Night 2, check it out.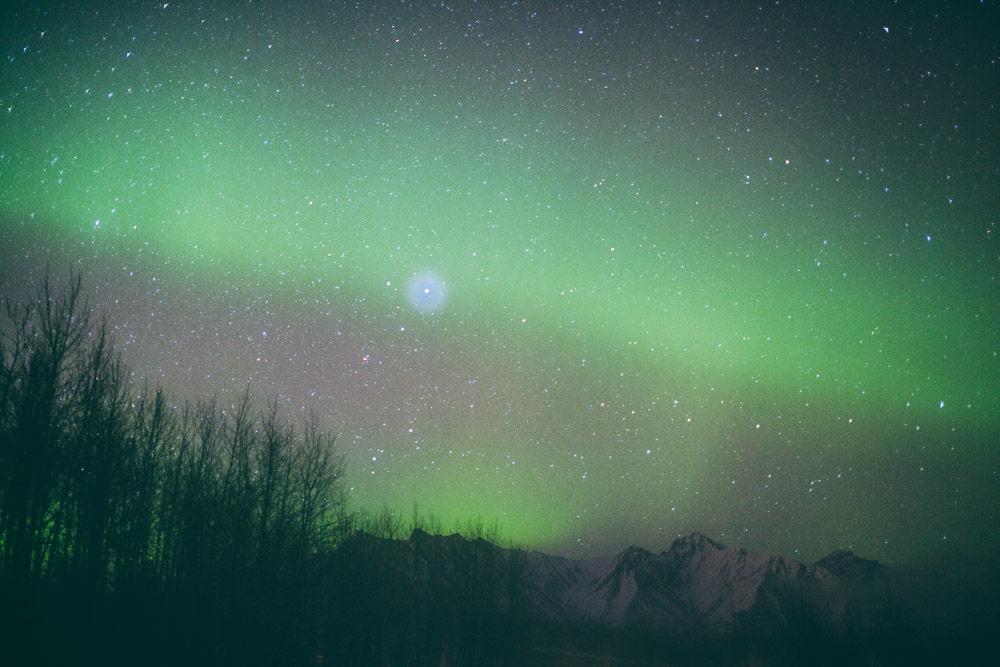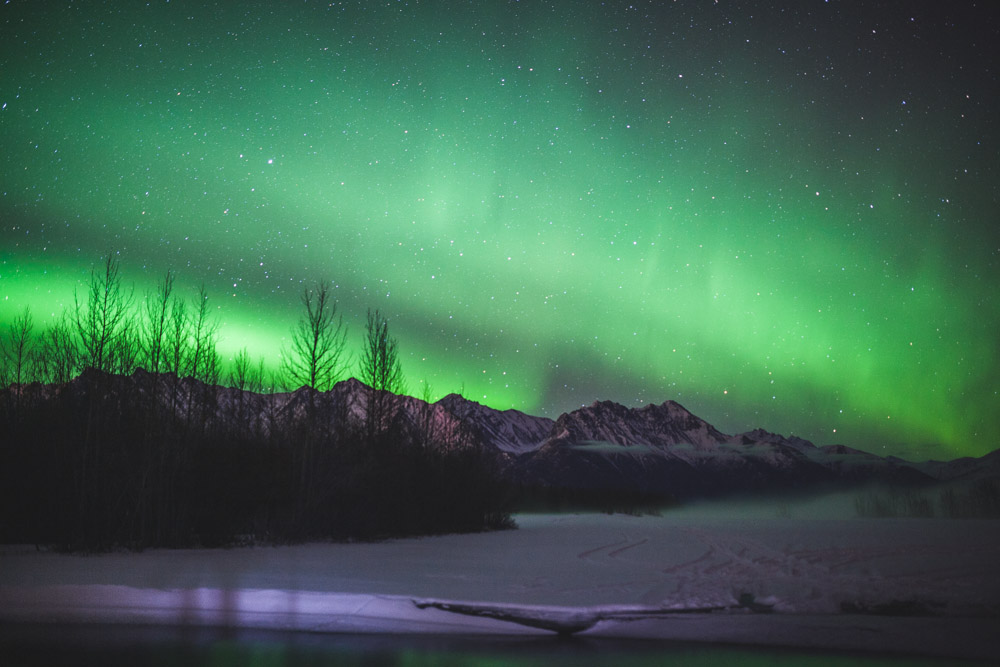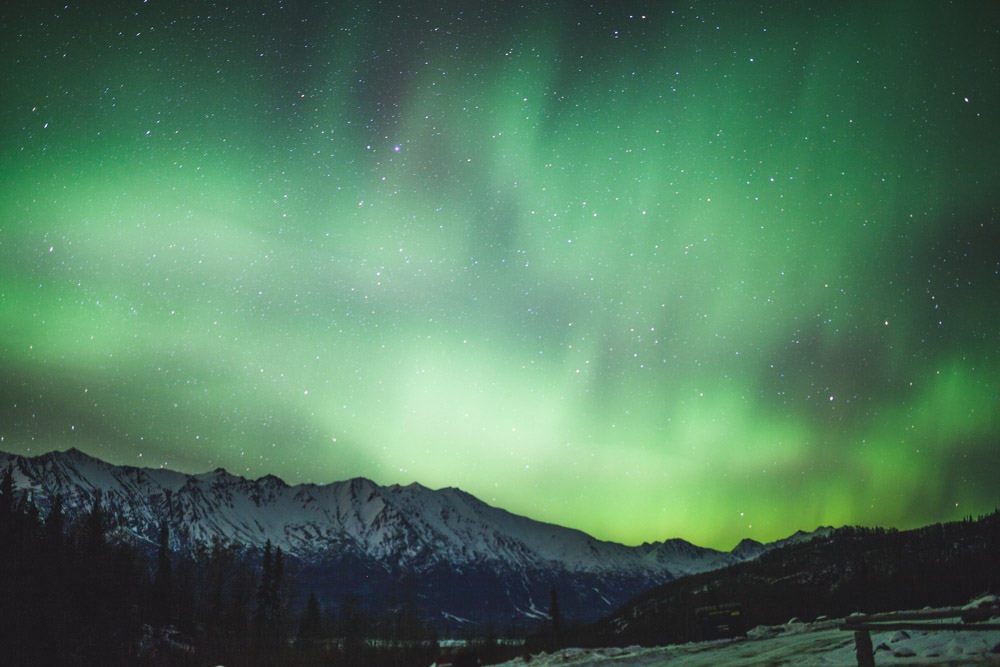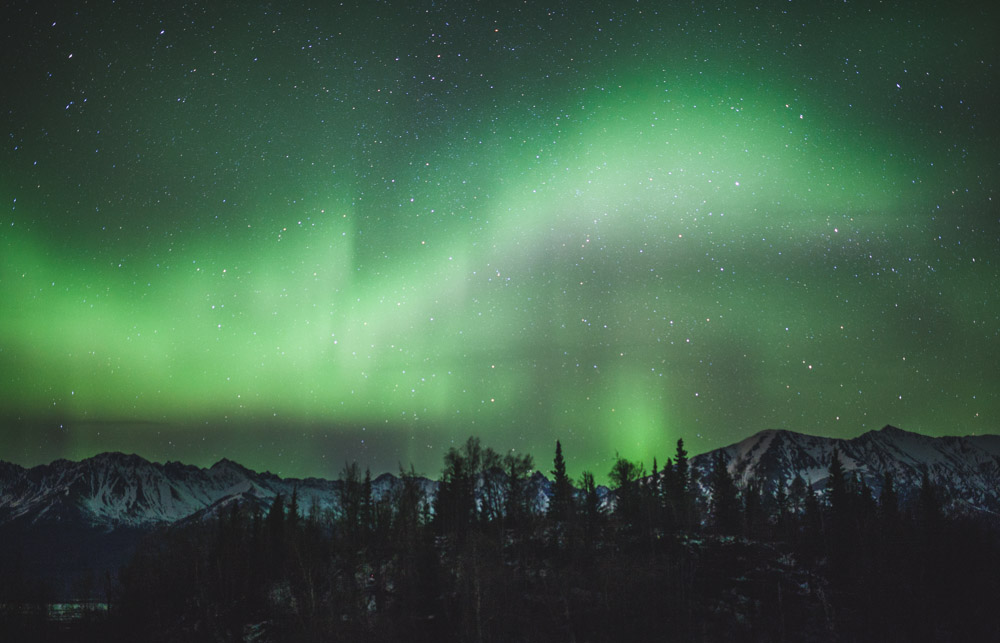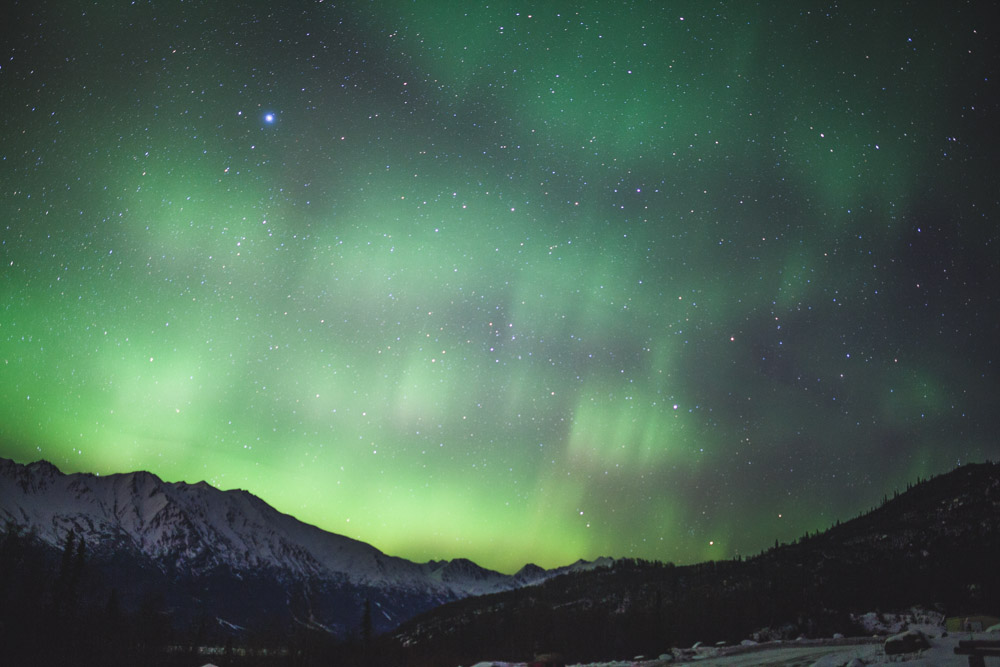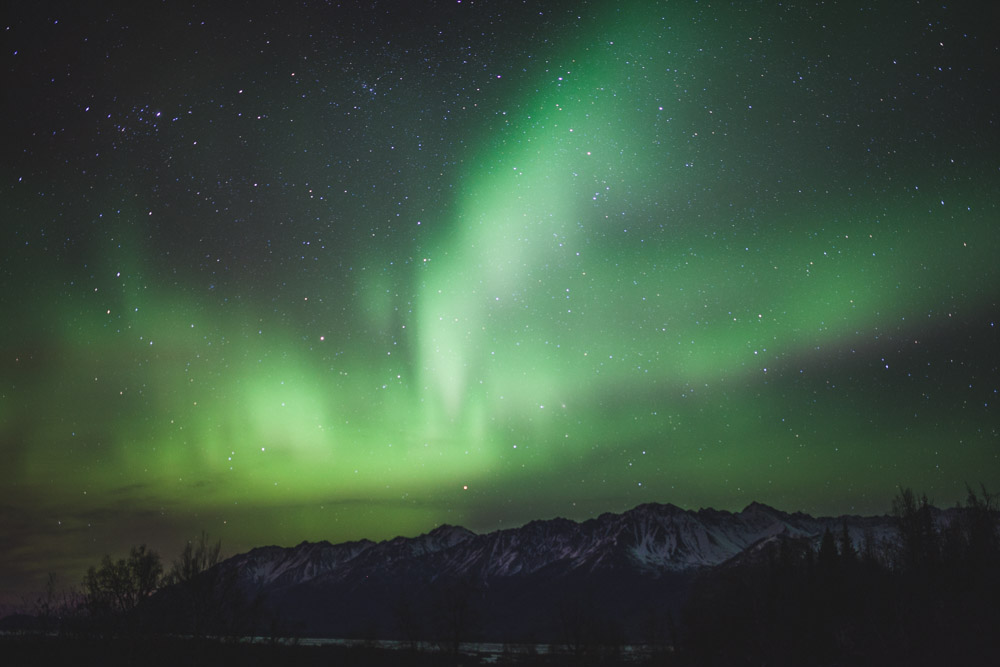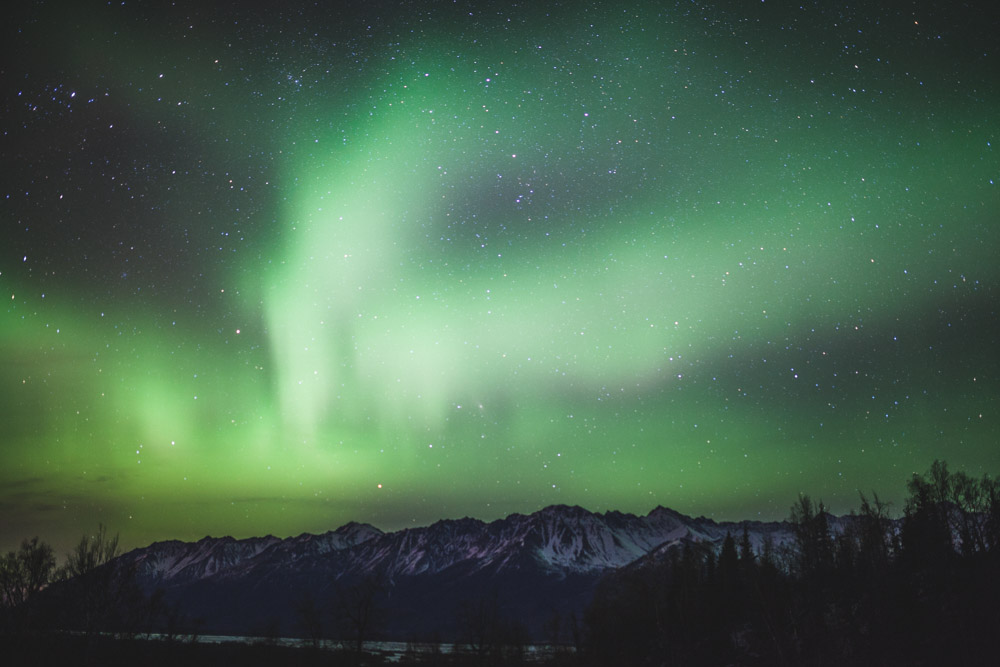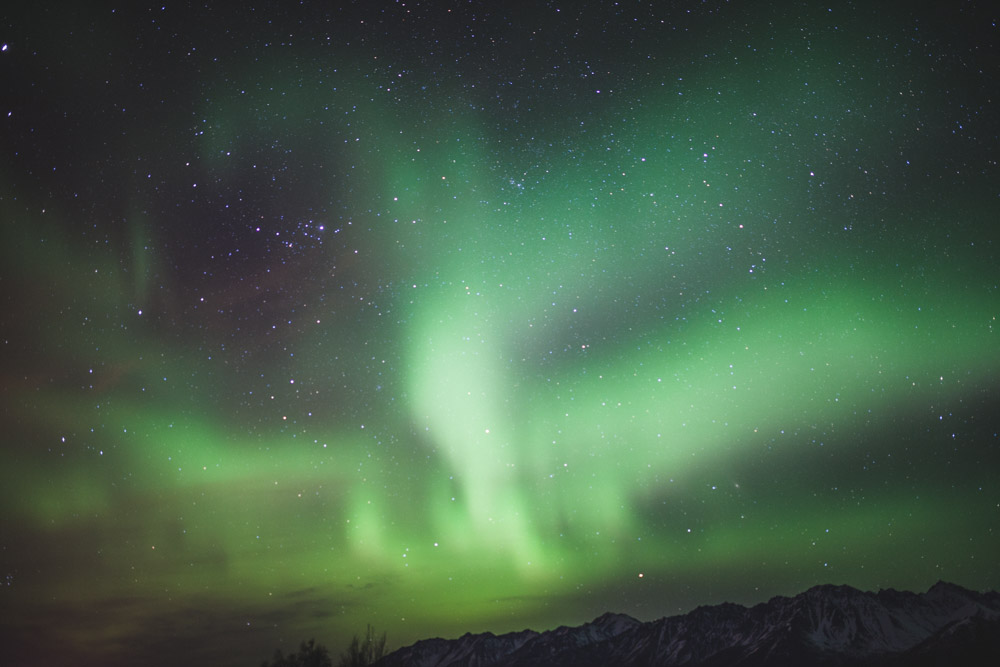 After this photo we packed up the cameras and just laid on the ground for about ten minutes, staring at the sky. Taking photos is dope, and I definitely love it, but you can't forget to put down the gear for a second and just enjoy the moment.
PS: Saw the ILLEST shooting star I've ever seen in my life, which I would've missed if I kept shooting.
Afterwards we headed back into town…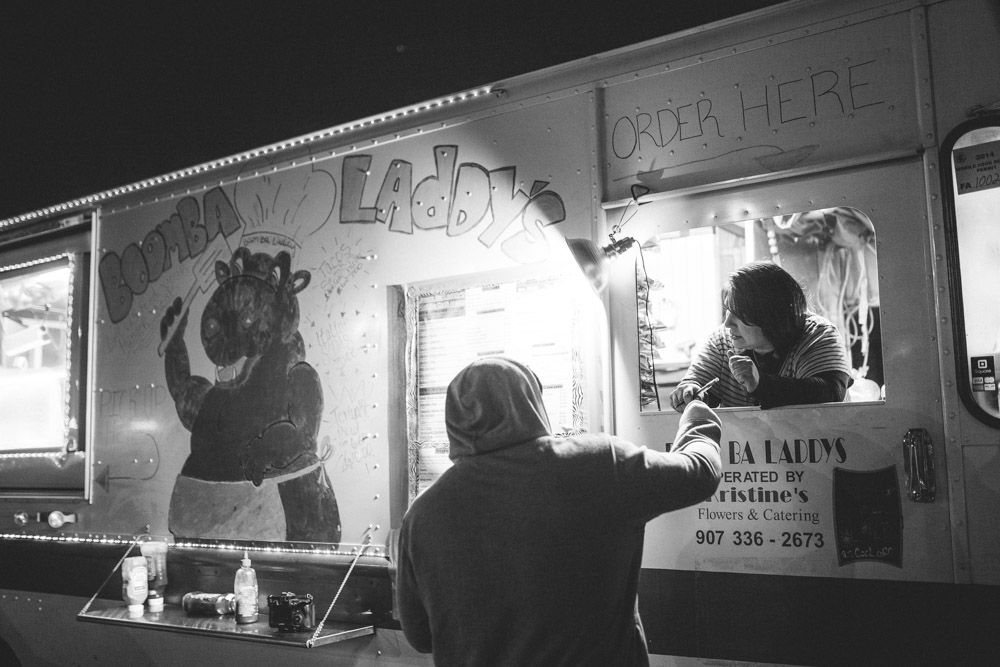 But a night mission wouldn't be complete without a 3am stop at the best food truck in the city, Boomba Laddy's.
Until next time.
To see some of my homie's photos, peep their Instagrams: @TheYoungKimosabe, @MikeyHuff, & @WillieDalton.