Coming to Above Second in Hong Kong this Friday, May 22nd, is a solo show called "Vices" by our good friend, San Francisco-based artist Aaron Kai. In this new body of work, Kai's traditional pop art-styled waves begin to evolve with the addition of the artist's unique handstyle.
The post-pop artist pays homage to a few of his favorite things: Playboy, The Simpsons, Dragon Ball Z, beer, booty, fast food, and everyones favorite, marijuana. These themes, alongside a carefully placed series of still lifes, headline the new body of work of stretched canvas and framed pieces. We caught up with Aaron about the show below.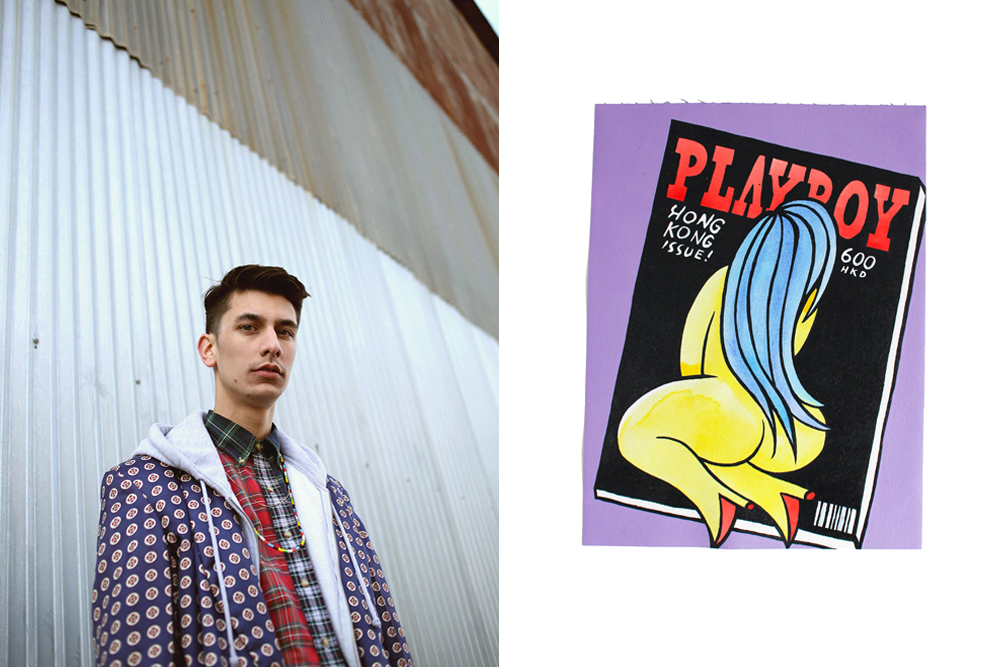 "AS A YOUNG CREATIVE, IT'S YOUR JOB TO MEET PEOPLE AND BUILD A NETWORK."
BROCK BRAKE: It's been a while since The Hundreds has talked to you. What have you been up to since summer of last year?
AARON KAI: Traveling and painting. Since last summer, I've been lucky enough to go to Paris for BeStreet Weeknd, Miami for Art Basel, Hawaii for Pow! Wow!, Tokyo, Guam, Hong Kong, Malaysia, and Singapore for my Asia world tour. I've been traveling, spreading my art to different cultures, and trying to get more recognition internationally. So this upcoming gallery show is gonna be great for that, I'm stoked Above Second is giving me the opportunity to elevate my art.
I got to link up with you while you were painting at Art Basel. Everyone has their opinions about the whole event. What's yours? Is it played out? Will you be there this year?
That was my first Art Basel, I loved it, I had a lot of my friends out there. We partied a lot, I met up with some new friends and old friends, it was great. It is a little corny at times, but that happens with everything that's popular. I'm definitely going this year, probably to paint with Pangeaseed, and maybe do something else. I want to paint at the Heineken pyramid thing.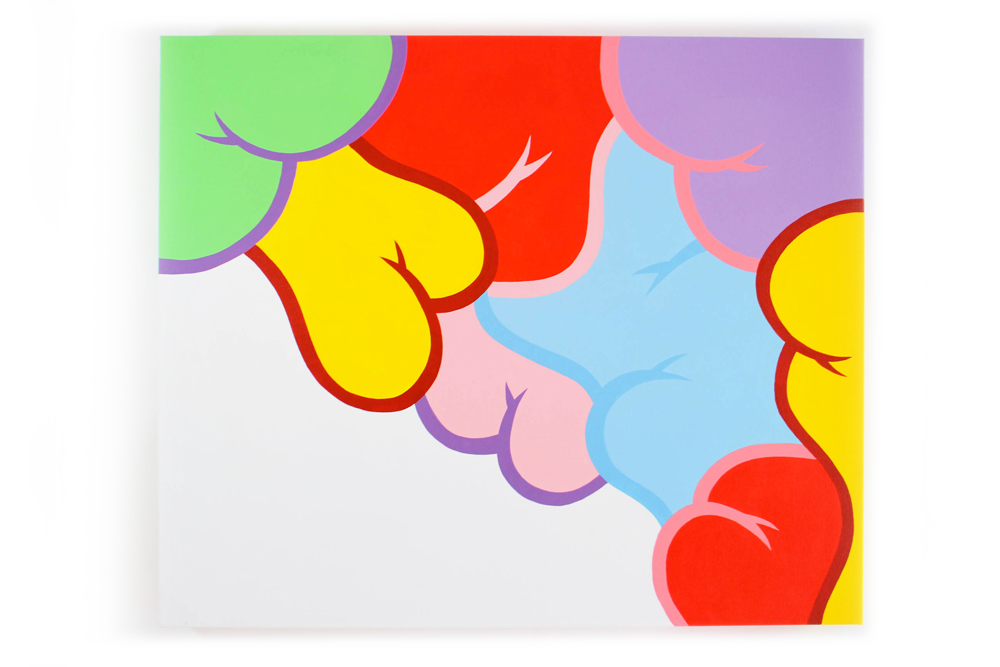 You've been getting involved in all kinds of projects around the world. You're part of the first group of people I met 3 years ago when I moved here - it's awesome to see you making all these moves! What kind of advice can you give to those young creatives out there trying to figure it all out?
Yeah, man likewise, I remember we met a few years back. Those were good times, and I think that's where it all starts for a lot of us. As a young creative, it's your job to go meet people and build a network. Like I used to just go to every gallery show and streetwear event I knew of.
How did you get involved with Above Second?
Above Second has actually worked with some friends of mine: Triston Eaton and Cyrcle. They asked us about some artwork that we had, and we showed them and told them we'd be in Hong Kong in a month. So when we got there we linked up and did some walls together and now we're doing a show together. I'm excited, they're great people to work with!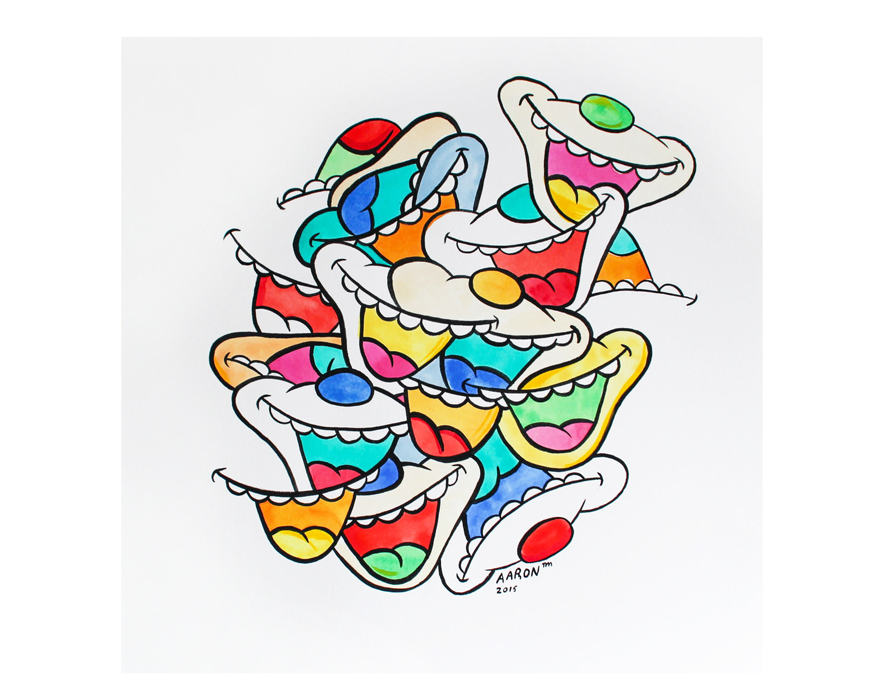 Besides all the food items you picked for the still lifes being exceptionally delicious - and let's face it, not so healthy - what is the reasoning of displaying such food items in this post-pop style?
I love junk food, and I love drawing junk food. So this is one of the many vices you'll see in this particular body of work.
First, you transformed ocean waves and now you're honing in on other culturally relevant symbols. What made you decide to change your focus to these subjects?
I think regionally, I'd like to show different subject matter to different markets. Also, back when people first noticed my drawings and little stickers, I was drawing waves, but I was also drawing Rolex watches, money stacks, blunts, beer, and booty. So it's also kind of a throwback to things that I enjoy, which all happen to be vices in a way.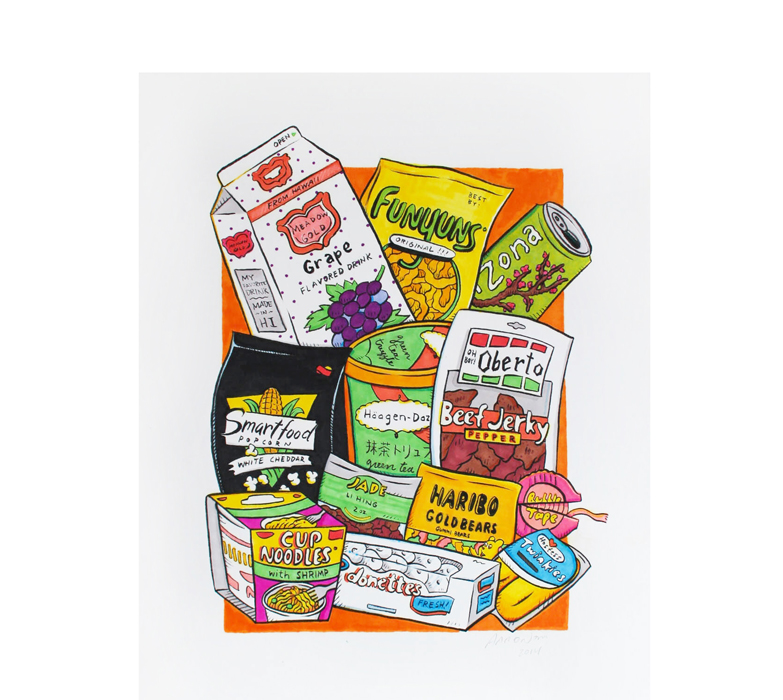 How does the instant gratification of social media platforms like Instagram, for example, affect you and your creative process? Do you think it's important for artists to tweet and gram?
For me, I like to use social media to keep people updated, it also helps to let me know if people are into a certain piece or style. I think for me, it's important to stay active online because that's how I was able to get where I am.
What made you choose to throw a Ronald McDonald influenced piece into the mix?
McDonalds is one of my favorite places to eat, they have a location everywhere in the world. Again, one of my vices. Ronald McDonald is also a very iconic symbol not only in the U.S. but in Asia too.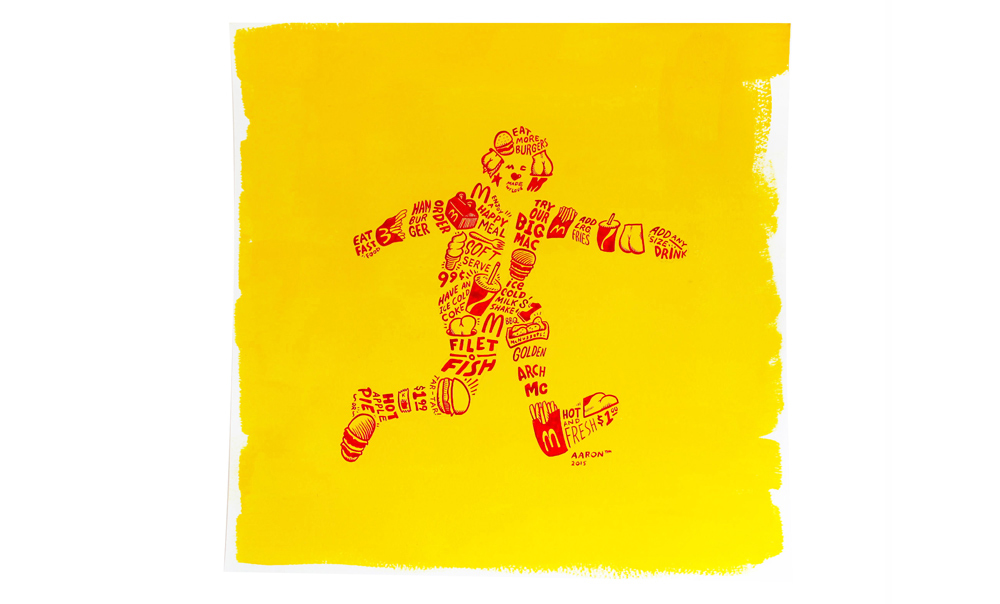 What's up next for Aaron Kai after this exhibition?
After this, I come back to San Francisco, and work on more paintings for a future gallery show in LA at Known Gallery. I don't have a date, but it'll be a few months. Then after that I'm gonna pursue some other projects I've always wanted to do. Just focus, paint, draw, make more art for everyone to enjoy.
::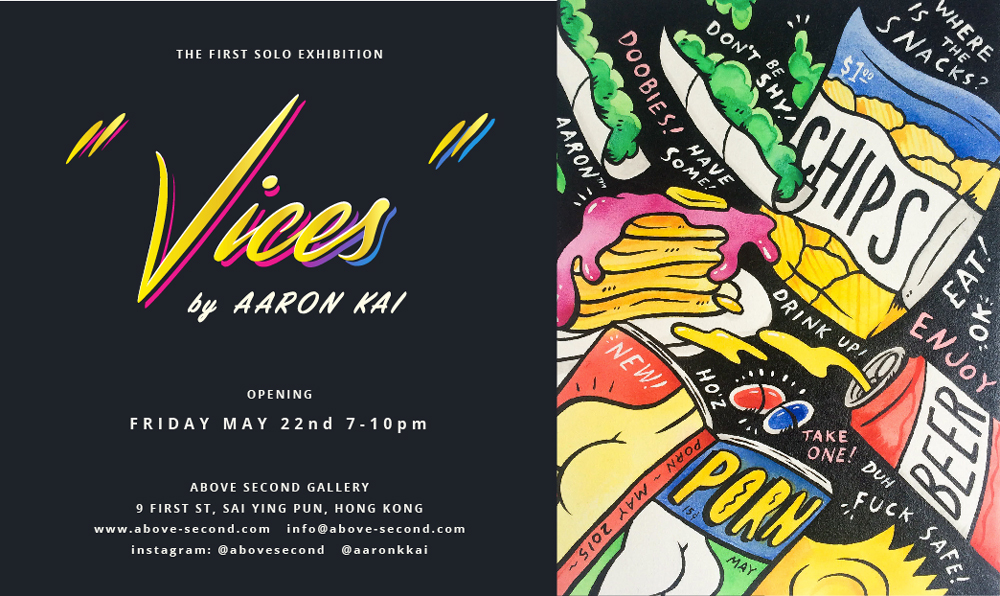 Follow Aaron Kai on Instagram @aaronkkai.