Los Angeles based photographer Aaron Farley is somewhat of a big brother figure to me. As one of the former owners of This Gallery, his assistance was crucial to us taking over the space. Although we've run in and out of the same social circles for the past 10 years or so, it wasn't until I had started hanging out at This that we really connected. Prepping for his upcoming show at Galerie 102, I met up with him at his office located inside of Day XIX Studios, a massive photography studio + workspace owned by Jeremy & Claire Weiss whom were also former This partners.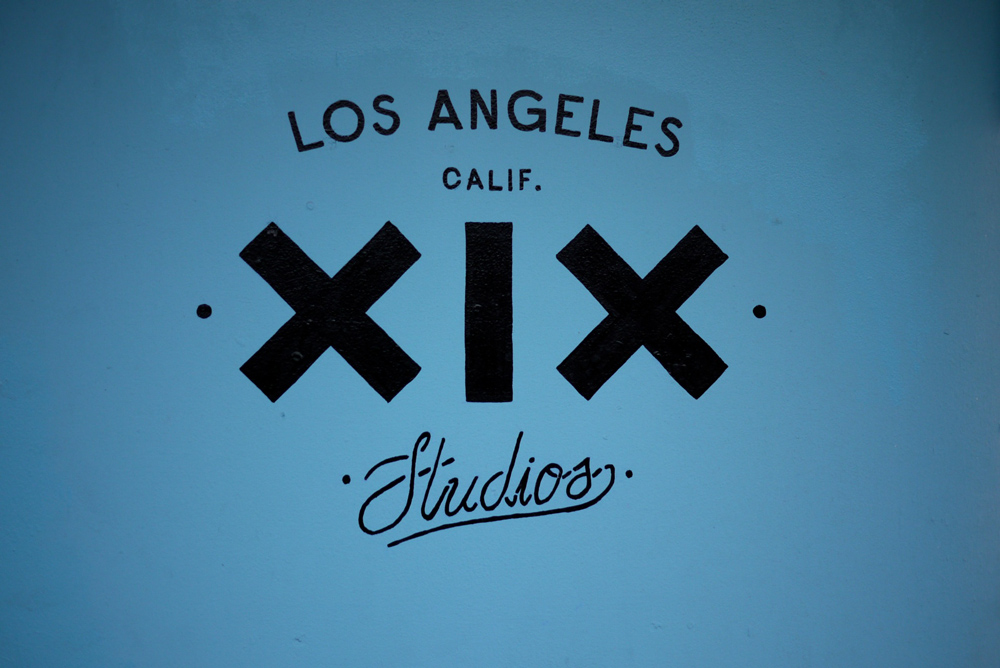 Having built up an impressive commercial portfolio including clients like Samsung, Puma and Adidas, Aaron has mastered the ability to capture the free spirited and sun-laden lifestyle of California culture. Radiating portraits illuminated by streaks of golden hour. Perfect captures of what it feels like racing to squeezing in that last adventure before summer's end.
My first experience seeing Aaron's foray into fine art was when RVCA had curated the This partners for their San Francisco space. Taking photographs of clouds and water, he manipulates them by turning them on their side, reflecting, reprinting and folding them to create a different scene which still feels familiar to the original. Pinned directly to the wall, out of frame, there was no border between the viewer and the artwork. A intimate view acting as a portal into a calm sea of relaxation.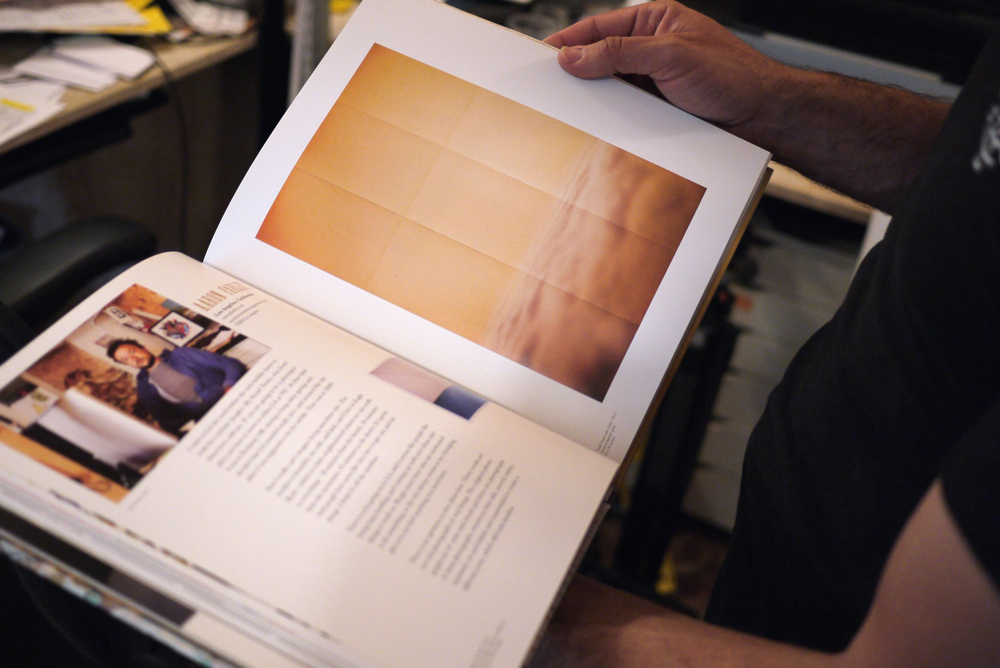 Over the past few years, the artist has experimented and refined his techniques with this style of work. The folds have evolved with the paper shapes to erect paper sculptures. Which then evolved into free standing cast aluminum versions.
"Folds take the preciousness from the print and allow the work to be its own piece. Once a photograph is folded, it becomes an object. A straight photograph is more of a feeling than it is an object. A traditional photographic print is about the subject matter of the image and the paper it is printed on is usually thought of less than that subject matter. But when you bend the photograph, the crease and the paper become part of the conversation and that adds dimension both physical and emotional to the image."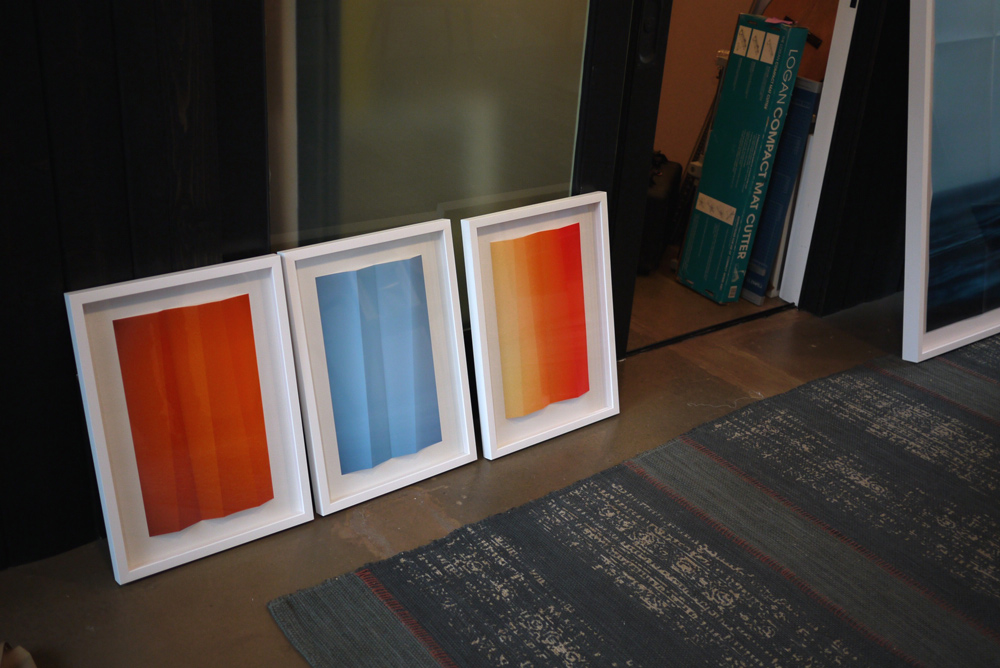 Aaron Farley's new works can viewed at Galerie 102's Opening Reception with Artists, April 26th, 5-7pm. For more information on Aaron Farley please visit: http://www.aaronfarleyprojects.com