There are many roads to realizing your dreams. The first step however, is holding yourself accountable—understanding that you control your own destiny. Every person goes through this stretch in their life, when they have to be honest and see how far are they willing to go to become their best self. G.O.O.D Music mainstay Big Sean's latest album, I Decided centers around this very idea.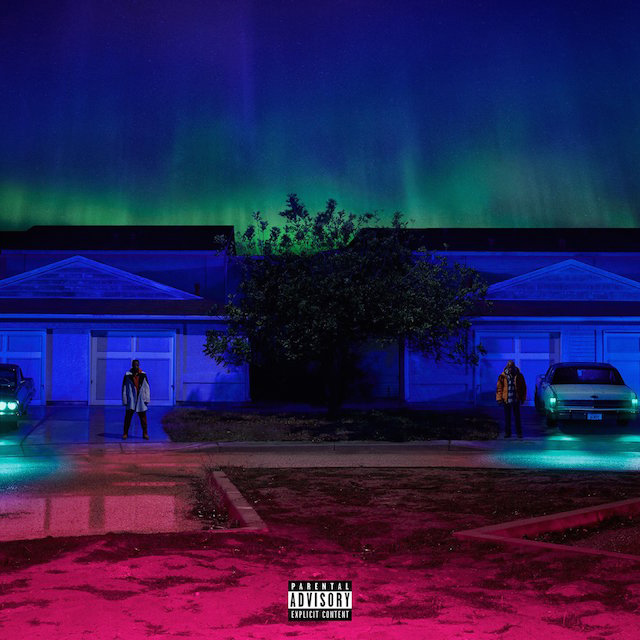 Sean has had an interesting career up to this point. He did the groundwork via mixtapes, soon after meeting and being signed by Kanye West. After a few extremely successful singles, his spot on J Cole's Forest Hills Drive tour, and the critically acclaimed Dark Sky Paradise, Sean is now in the driver's seat; he will go as far as he wants.
The album's first single "Bounce Back" comes up quickly, which is an ode to remaining steadfast through adversity. Sean's beat selection has always been pretty solid, and this album is no exception. The album remains pretty engaging up until "No Favors," the much-hyped Eminem collaboration.
"No Favors" isn't bad at all actually, it's a good song and stays within the theme of the album. The problem is… Eminem. He jumps on the track with extremely unnecessary abrasion, and treats us to wonderful one liners such as "I saw them eyes (sodomize) like an ass raper" then raps about wanting to pee on Fergie. What does this have to do with anything? He then goes back to his tried and true internal rhyme/locating his own rhythm on any beat thing (he is a legendary technical rapper), which is fine, but it doesn't fit at all. Em's dated subject matter and approach to rap is a jarring end to the song.
"Jump Out The Window" gets the album back on track, and is my favorite song on I Decided. An emotionally pure take on wanting to get serious with one woman, Sean really shines when he hones in on vulnerability. His image is that of "super cool rapper who can go from woman to woman," but there is something very honest about this song. "Owe Me" is of a similar vein, but is more about the aftermath of a relationship. While many rappers have made this type of song, Sean actually takes blame and is clear about his shortcomings as a significant other.
With that said, the album has multiple weak points. "Halfway Off The Balcony" and "Sunday Morning Jetpack" are uninspired retreads of work he's already done. The Migos-assisted "Sacrifices" isn't really necessary and Sean attempts to rap like Quavo then manages to get cooked by a disinterested Offset. The album should have ended right at "Inspire Me," which is a touching song about his mom.
The issue with I Decided isn't structural; Sean is simply in over his head. He doesn't possess the depth to really send the concept home. At its heart, I Decided is very clearly about choosing to get on the road to exceptionality, or choosing to be comfortable. This isn't the first nor will it be the last album that is based off of this choice, but there is still something to uncover there. There is a certain horror in knowing you aren't who you want to be, but that you also might still fail even if you try your best to be great. Sean doesn't really touch that at all, and it's a big misstep. He's also not descriptive enough or unique enough of a rapper to make a listener feel as if his path is particularly different from anyone else's. A lot of space is wasted on typical Big Sean brag/flex attempts when the album could have been tightened up.
We know you're a success story; how much of your soul are you willing to bare as you describe the road there? I Decided leaves the question mostly unanswered.
***