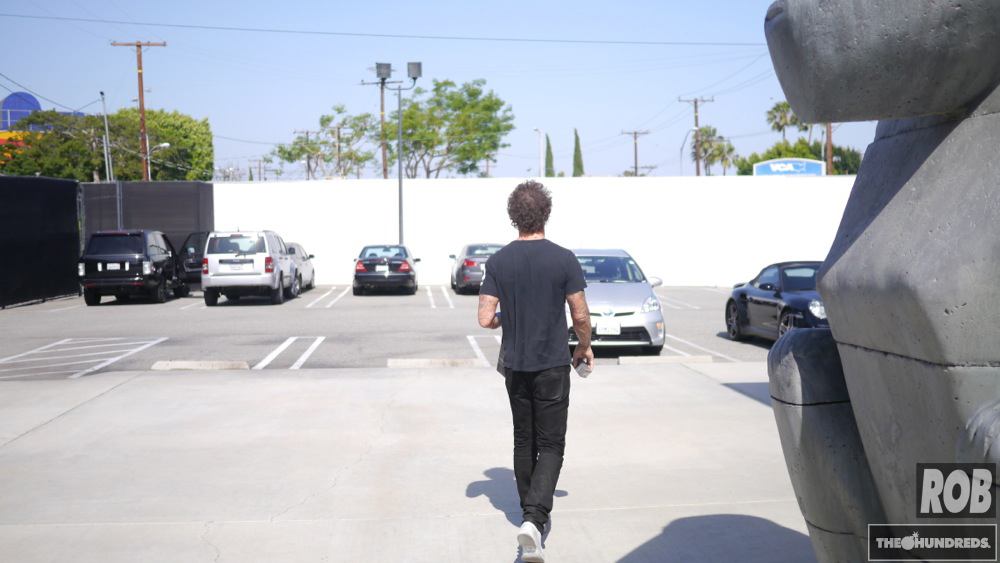 Streetwear wouldn't exist without the help of a few people. Shawn Stussy, Rick Klotz, Russ Karablin, and Raif Adelberg. Yes I know I missed a few other bitter, talentless senior citizens but they don't read this blog, and are scared to death of me. Raif is a multi-slash creative. From fashion designer and artist to skate shop owner and zine publisher there has not been a dull moment in the past week I have spent with him.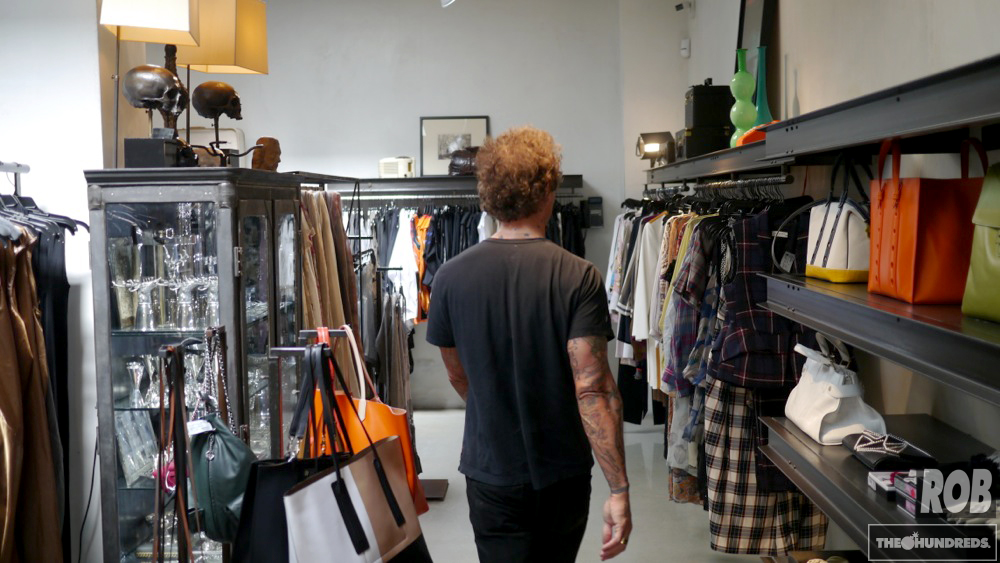 First Raif needed to purchase scented oil that is very hard to find. He currently lives in Vancouver so he stocks up when in town.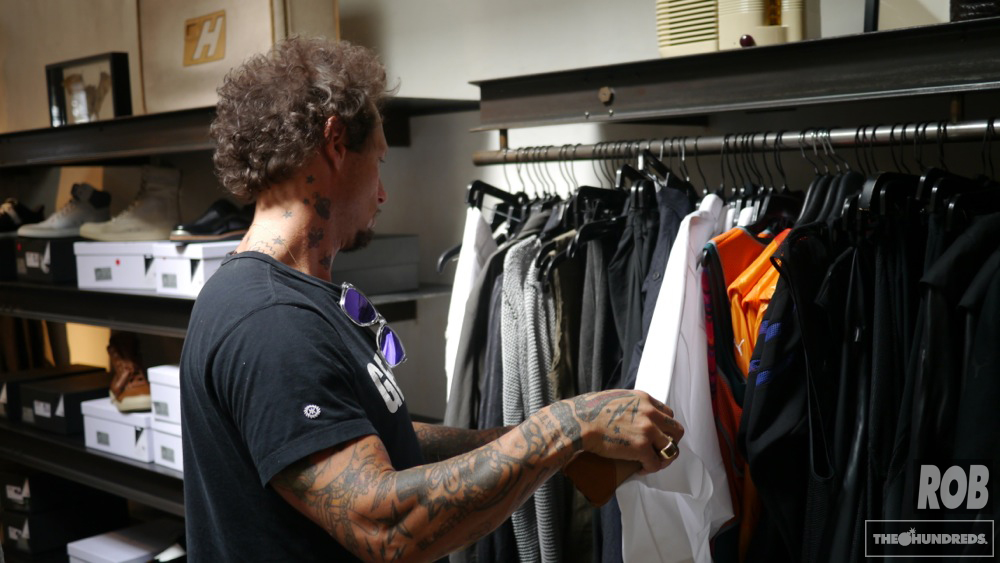 It never hurts to stay current on what is being released as high fashion either.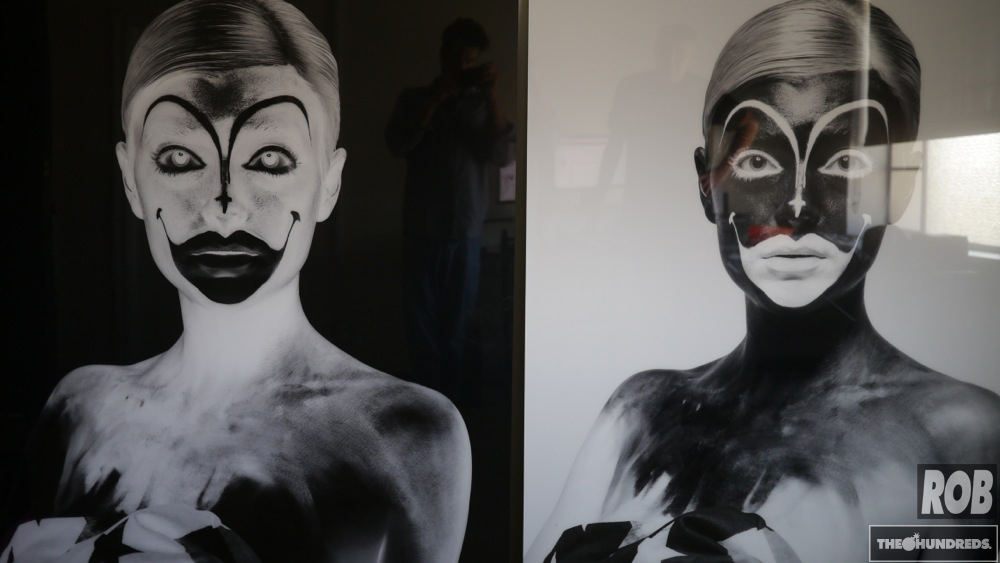 Some of Raif's art which is on display at Just One Eye.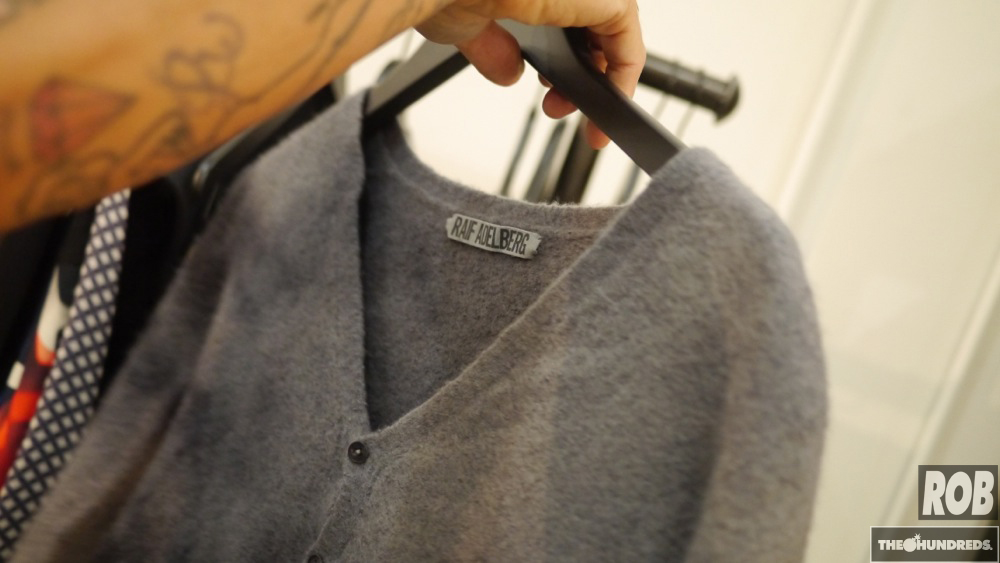 Just One Eye is also the ultra exclusive store that carries Raif's all cashmere line.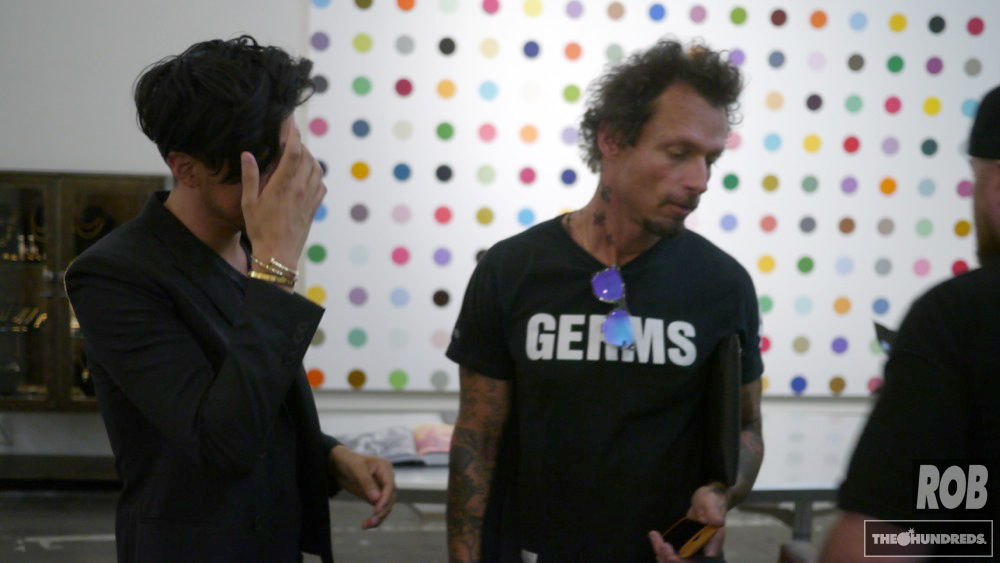 Raif Adelberg was born in canada and lived in hawaii, Palm Springs, LA and Vancouver. Vancouver is also where he opened his first skate shop that was more of a streetwear shop.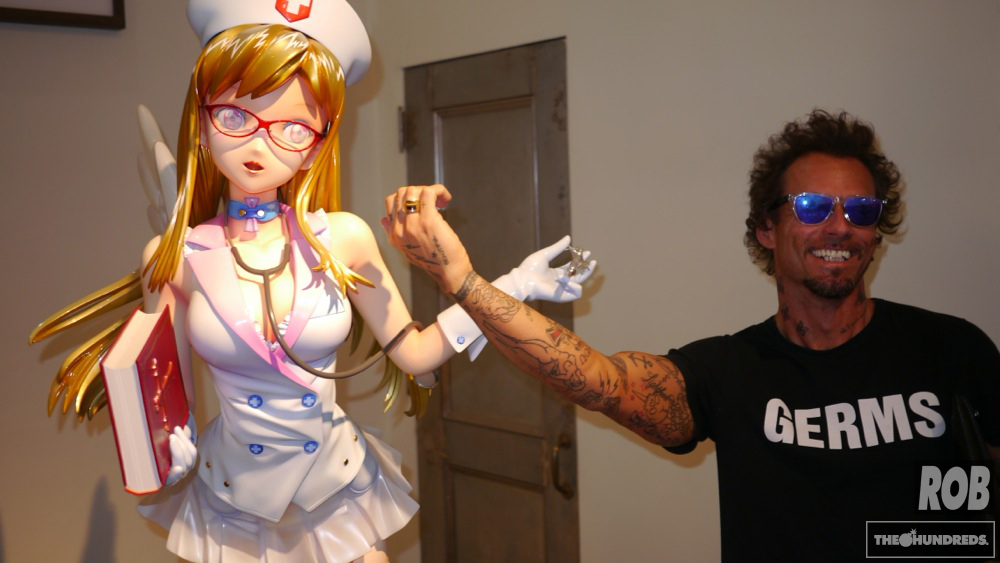 Drug test? But I didn't even study! Spanning multiple decades Raif has founded, owned or operated stores such as, 1989 the edge Palm Springs 1996, twentyfour Vancouver 2002 Richard kidd Vancouver. Wearables such as: Twentyfour, Wings and Horns, Richard kidd, Naked, Deadboys clubhouse, Raif.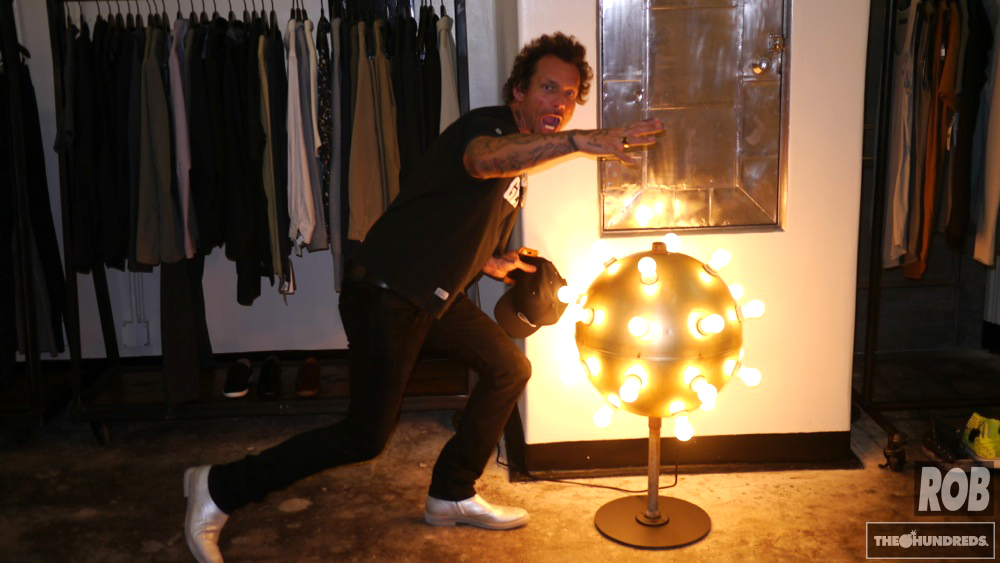 If you can't tell, Just One Eye is an insane art gallery that sells the most exclusive clothing in the world.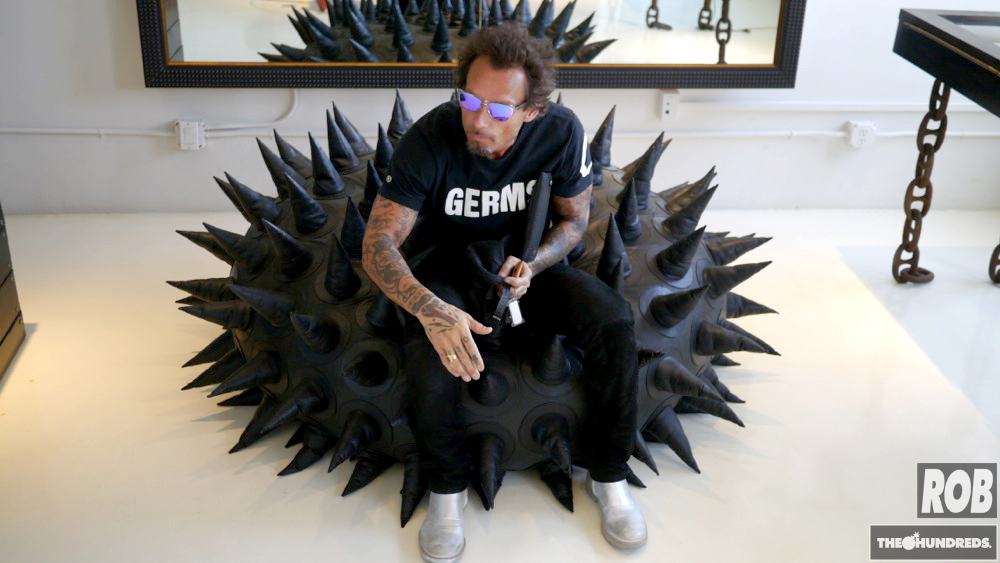 We drank at the Sunset Marquis every night where he shared stories about every popular artist, industry head and business ethics. Ever hear of Made magazine? Yeah, that's his as well.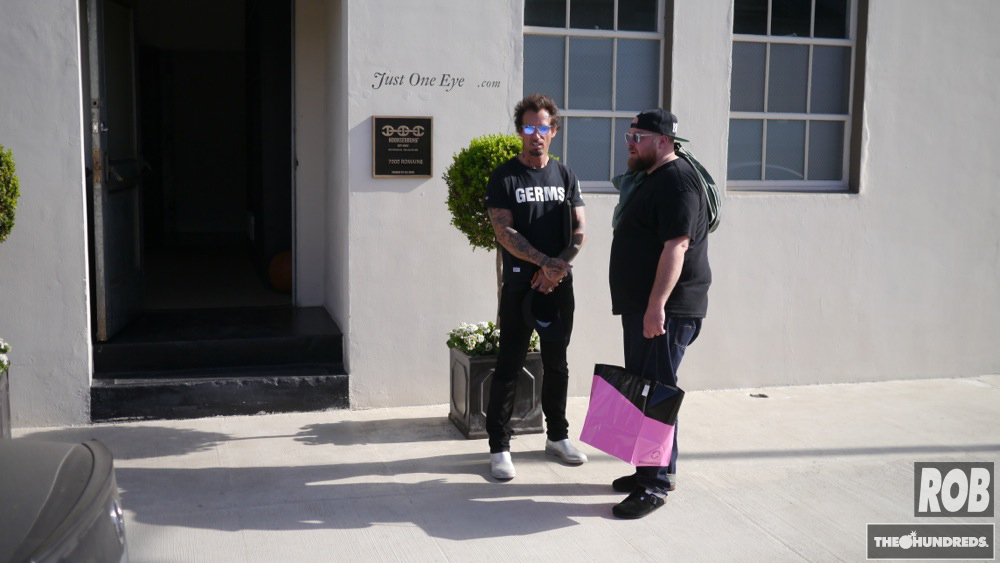 If you are in Paris next month keep an eye out for these two. There products will be dissapearing faster than Buscemi's Mr. Chow's to-go bag!