Growing up as part of a generation that has the ability to share a story or document a moment with the click of a button, it irritates me that more people don't take true advantage of that privilege. Please believe, the Internet isn't short of life updates, but there's a distinct difference between people sharing the reality of their situations and those simply showing the versions of themselves that they want the Internet to see. It's important to acknowledge that we each have the opportunity to use our own voices, rather than simply echoing others' and adding to the noise.
A manifestation of this disconnect can be found in the state of streetwear in 2015. In my opinion, there are fewer and fewer brands that have an individual stance or identity. For the most part, it's the same old played out ideas, regurgitated time and time again; which is why it's more than refreshing when a brand like A-COLD-WALL comes knocking with their own story to tell.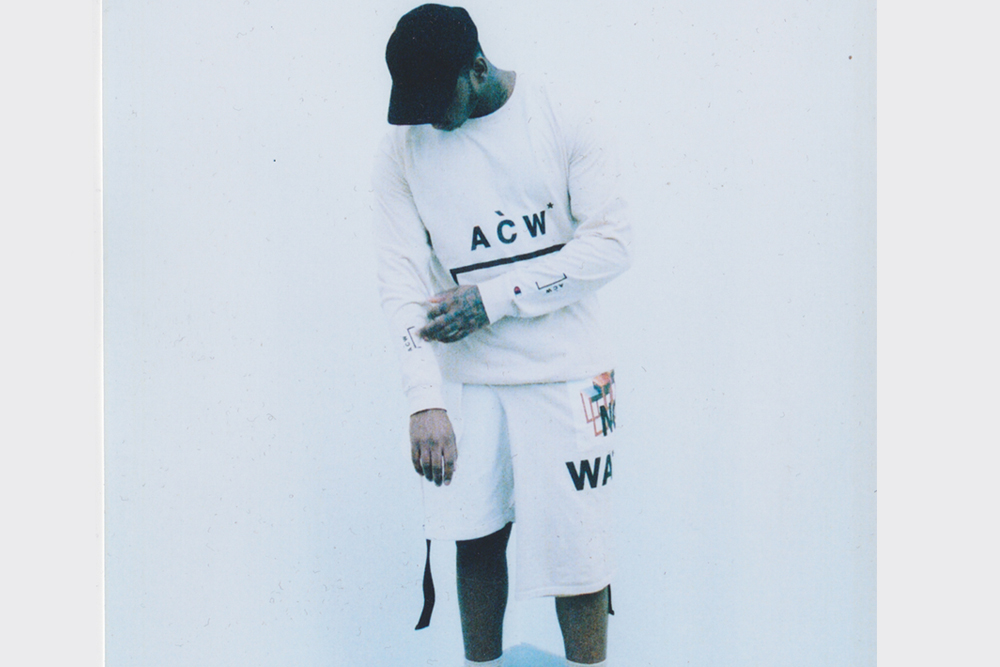 Whilst holding multiple meanings, the core concept behind the brand is to represent the juxtaposition of class systems within Britain and the paradox that it in turn creates for thousands of inner-city people. It's output stands as proof that circumstance and location no longer restrict a person's taste levels or ability to create. Besides offering a new perspective, it's also the chance to start a new conversation.
I recently sat down with Samuel Ross of A-C-W to discuss the conception of the project; looking at how his personal story and experiences have laid a foundation for the brand and how he intends to use it as a vessel to document British street culture through intelligent product.
TOM WINSLADE: What's the narrative behind A-Cold-Wall?
SAMUEL ROSS: The general concept behind A-Cold-Wall is to tell this untold story, based on class and geographic location, which stems throughout the entire UK. The main focus I've highlighted is London, as it's such a focal point for British culture as a whole, and not just street culture. It's more of an accumulation and summary of the British working class story, which is so relative to streetwear and fashion, and has been censored for the last 5 or 6 years. It's telling that story from the perspective of somebody who has actually been within that and lived across the UK, from small areas to huge cities, and what that experience is like.
So, it's quite a broad perspective?
Yeah, it's just about telling that story with an articulate manner. Although it's a broad perspective, it's also super personal.
With all of that in mind, and your experience to this point, is there a particular reason why you feel now is the time to launch your own brand?
As a creative, I've been working within the design industry for the last 6 years professionally, and I've had other projects before, but I feel like I'm now at a point where I can articulate my ideas properly, in a more intellectual and smart way, without oversaturating the story to the market or people I respect in the scene. I feel like my ideas have become a lot more refined as I've aged and gained experience.
Would you say the concept behind A-Cold-Wall is a specific idea that you've been building towards or more something that's taken form organically, in the back of your head, over a period of time?
I'd say both, but definitely organically. At first I didn't think that the tale of the British working class kid, myself, was a good enough story to be told. But working with so many other peers and greats within the streetwear scene, you kind of see, when you pause and look at what they're doing, and strip it back, it's very specific to them. I felt that was the best way to make something organic, which is not going to come off as corny, or forced, or pretentious. Just to tell my story – our story – the story of thousands of people. So, you could say this has been in the works for a lifetime, but in terms of really sitting down and working on ideas, concepts, names, textures and contextualising the idea; the last year and a half.

Would you class the brand as menswear, streetwear or would you rather not pigeonhole the direction?
At the moment, I like to refer to it as the "curated product of British street culture." That's the best way I can think of putting it. It's a high-low mix, which goes back to the geographical melting-pot idea, where you could have a council estate area, that you've grown up on and spent the majority of your time on down one road, and then 5 years later, you could be working 30 miles away in a huge, marble building. It's mixing what you would wear to work, such as the oversized trench coat or a tapered pair of slim fit trousers, with what you'd wear at home or even what your grew up in – like a baggy-fitting hoody. It's about crossing over those two world's, as they already do within both menswear and streetwear, except it's a more specific cultural reference point.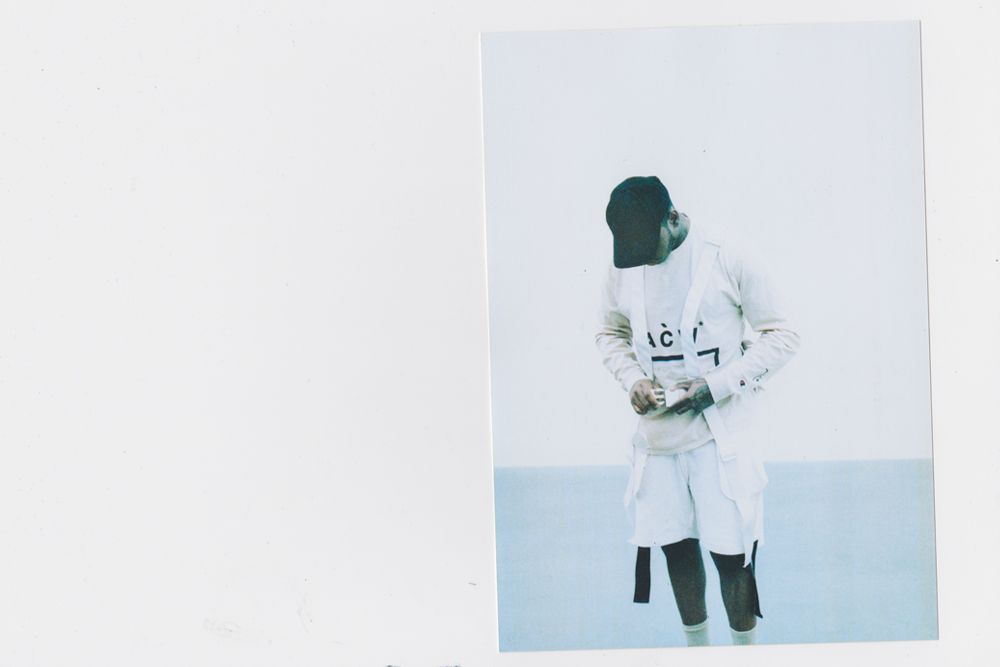 I feel you. I can definitely see elements of both worlds in there at this initial stage, which is also derivative of the current market. Was that a conscious decision or just a natural combination of your influences?
When I moved out of my area to go to university, to a more affluential area, I didn't feel like I could turn up to a lecture or go get a job in an oversized tracksuit, so I delved straight into menswear. That's when I first began learning about cuts and fits, but I felt alien wearing just that style. Now I feel like I'm at a place where I can balance the two and still be myself, without overselling to either side. So yeah, it's great that it's relevant now, but it's just my personal evolution. I can go back through my Facebook photos to streetwear, Fila and Air Max 95s, to hardcore church vibes with lime green suits, right through to how I've learned to merge it now. Wellgosh [the Leicester-based clothes store] would be a testimony to that. They've seen me walk in for the last 4 years, each year with a different vibe. It's only now that it's started to come together.
And now you're in a position where you can produce your own products which are perfectly tailored to your style.
Exactly, but at the same time it's also relatable to other people. Other people can understand it.