OVO x Jordan – It's pretty entertaining to poke fun at a kid from Canada that loves to rap about his feelings, but let's face it, Drake designs a nice pair of sandals. Amid the rumors of a Saturday release for the Jordan Retro 23, there is now an accompanying pair of matching slides. The theme remains the same and the OVO crew opt for a clean white base and hints of gold. Look for gold "OVO" embroidery across the front to match with the gold footbed.
Source: Nike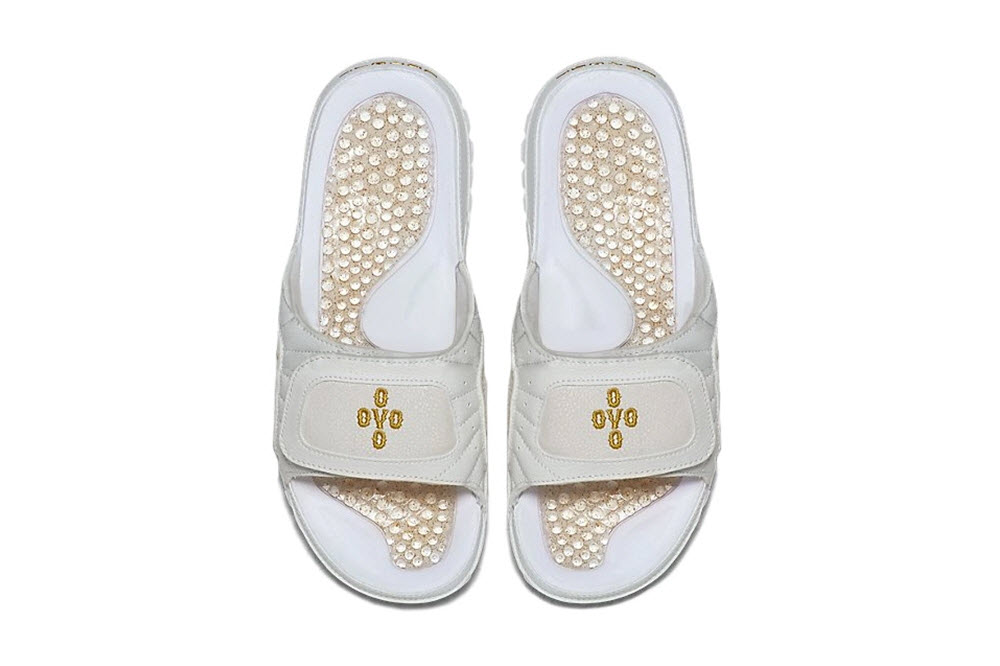 Snapchat Spectacles – Looking for a way to be extra creepy? Throw a camera into a pair of sunglasses! Google couldn't get it to work, but Snapchat believes they have a real solid idea on their hands. Snapchat took time away from making filters that make ugly people tolerable by focusing on the Spectacles. The sunglasses have a vintage design and comes equipped with a camera that has a 115-degree lens that will capture videos when the user taps a button on the side. For $130, the Spectacles will debut in black, teal, and a coral print.
Source: Snapchat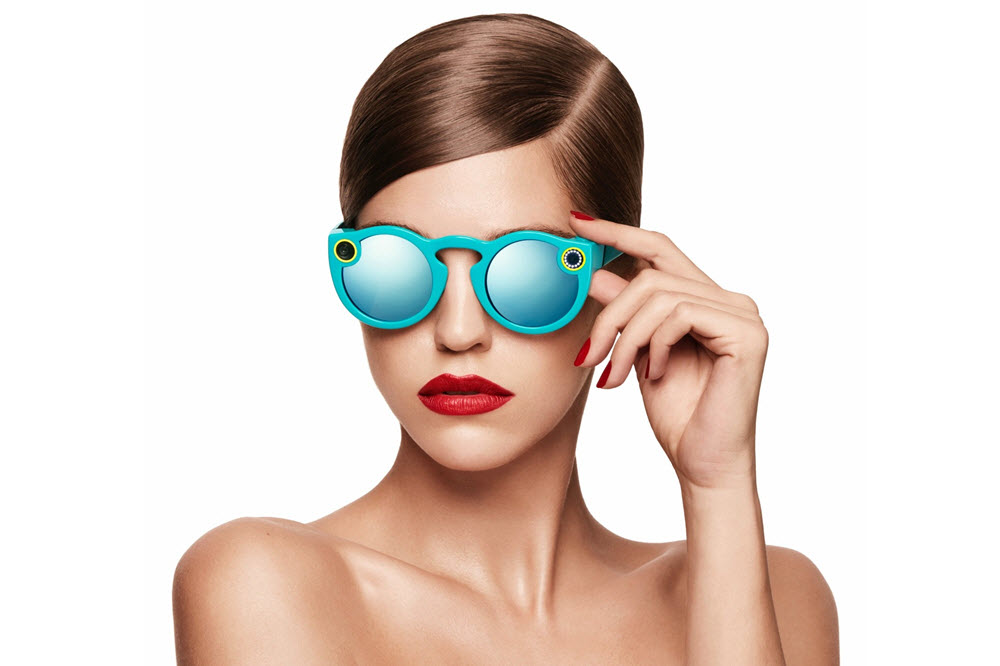 fragment design for Converse Essentials – fragment design takes a break from their busy schedule with Nike to lend a helping hand to Converse's new Essential line. The collection is a premium line of athletic apparel that kicks things off with a faded charcoal crew-neck and T-shirt with a "FRAGMENT" arch logo across the front. A bit of subtle branding covers the chest and waist, and the fragment bolts logo makes an appearance on the sleeve. The minimal design and high profile collaboration is a great to start the project, and hopefully a sign of things to come.
Source: Converse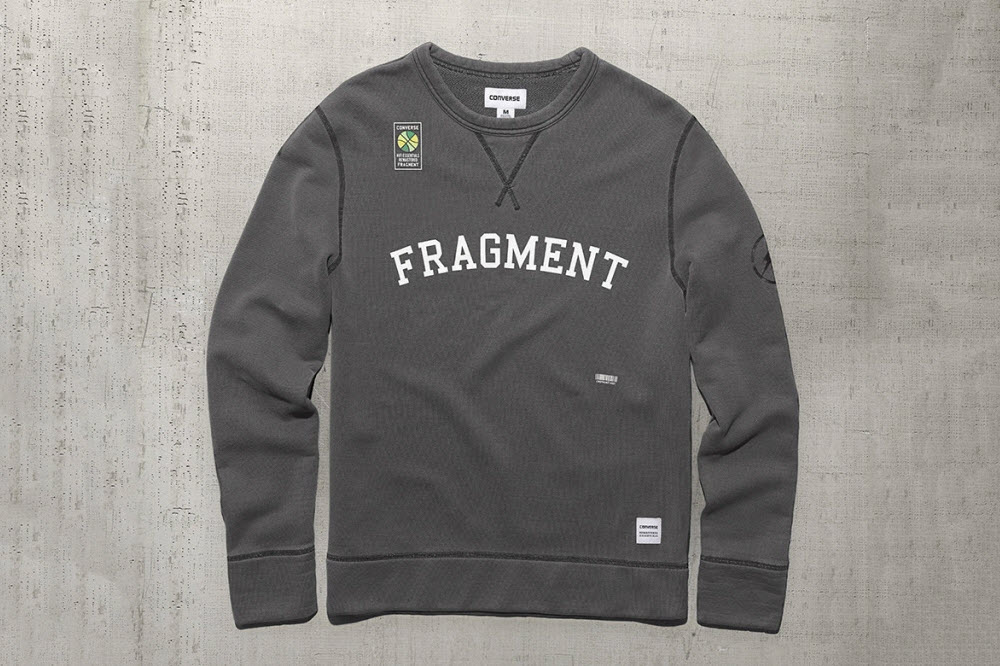 A-COLD-WALL* High Performance Window Collection – We've been on A-COLD-WALL* for a long minute (read our interview with Samuel Ross by Tom Winslade here). The brand continues to stretch the bounds of men's streetwear with a new collection. High Performance Window is the experimental brand's approach to their collection for Fall 2016 and is highlighted by a boxy messenger bag. The bag is flanked by a small release of T-shirts and fleece, along with a litany of socks, hats, and scarves from from the sister label, POLYTHENE* OPTICS.
Source: A-COLD-WALL*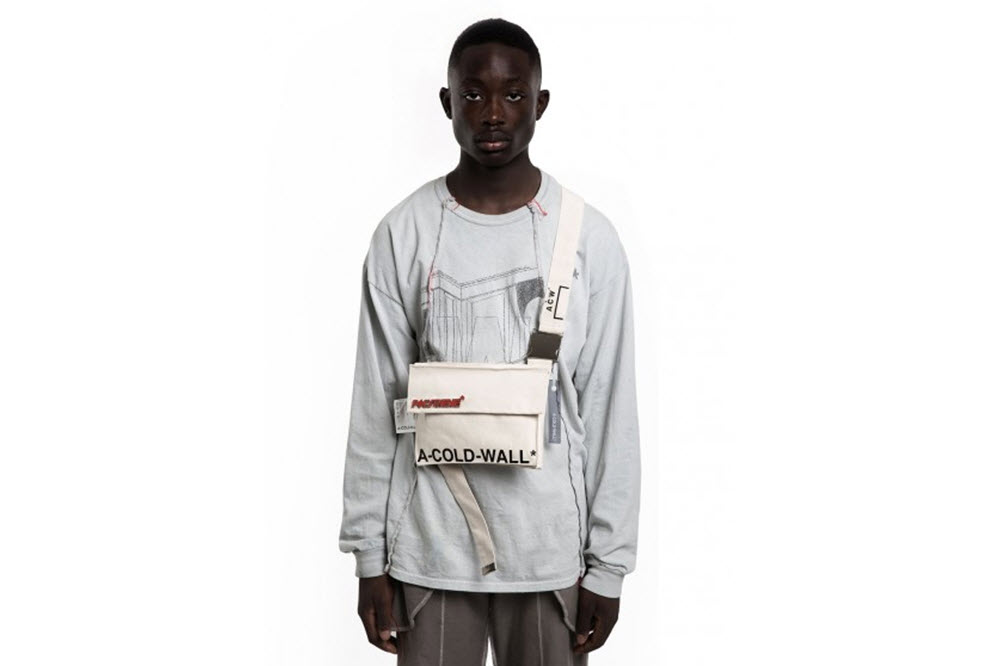 Brandblack NEVERODDOREVEN Lookbook – It's hard going up against the big dogs at Nike and adidas, but Brandblack is making a name for itself by employing the latest technical textiles. The NEVERODDOREVEN collection is a range of athletic wear that uses premium fabrics with a fashion-forward design. The leisurely collection includes drop crotch joggers, long T-shirts, and a lightweight, water-resistant, shawl collar jacket. Expect the small collection of goods to be in select stores soon.
And read our interview with Brandblack here: BRANDBLACK IS NOT AFRAID OF NIKE.
Source: Brandblack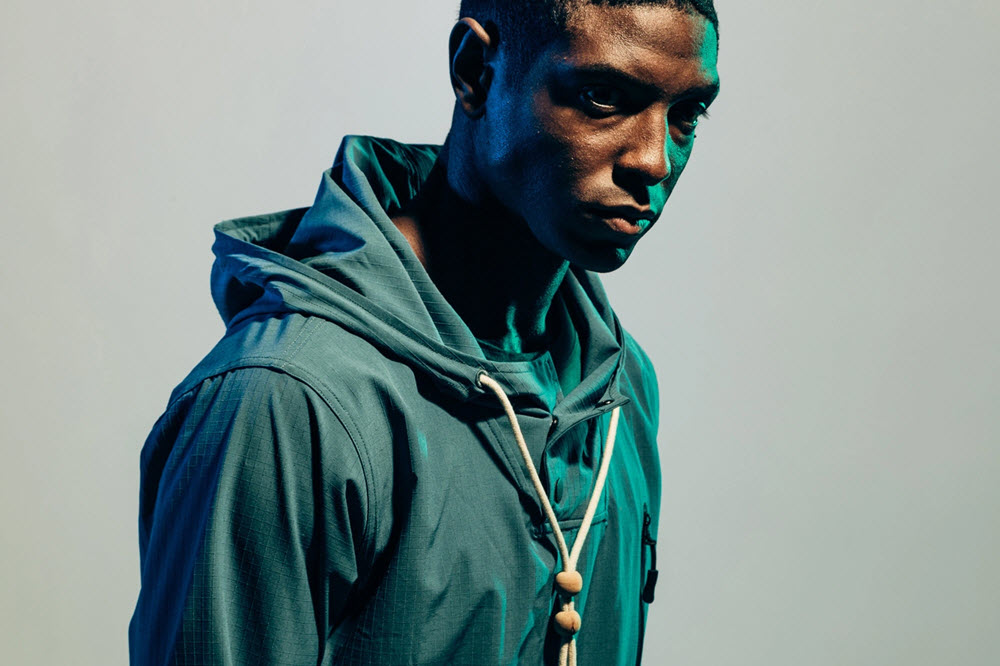 Fucking Awesome "Unholy Trinity" Jacket – With a name like Fucking Awesome, fans have come to expect some epic shit. Jason Dill and his team does not disappoint with the release of a new bomber jacket. While everyone is making a variation of the MA-1 flight jackets, this season Fucking Awesome goes for an old-school snap button satin jacket. The interiors have a diamond pattern quilted interior with a large photographic label, but the true star of the jacket is "UNHOLY TRINITY" stitched across the back.
Source: Fucking Awesome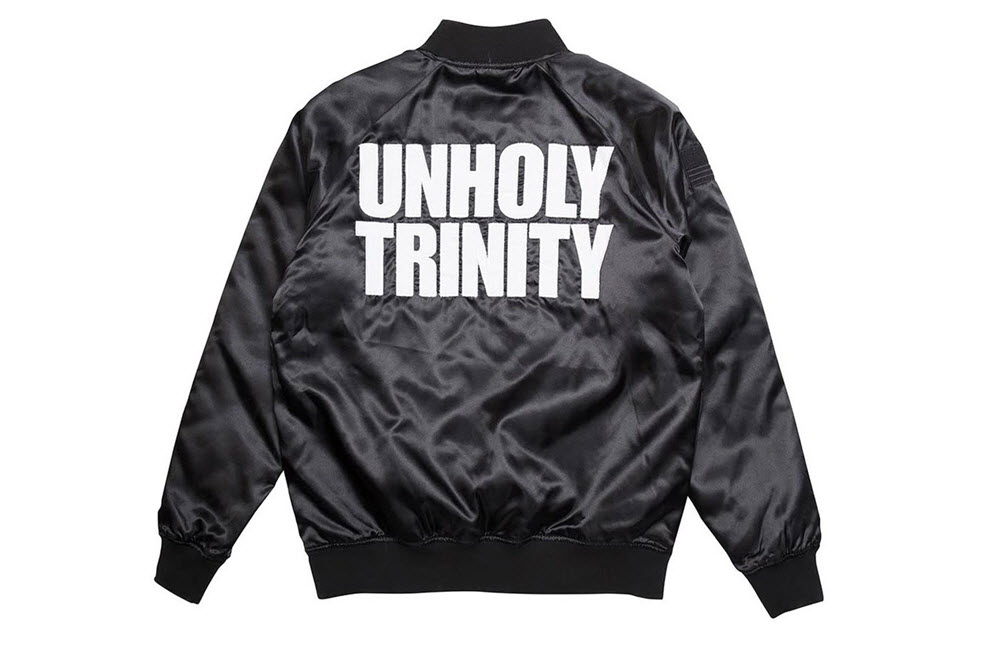 3Sixteen Fall 2016 – 3Sixteen has always had an appreciation for durable goods. Their selvedge denim has a cult following and the New York-based brand has since launched a more extensive collection for Fall 2016. What were a few flannel shirts has expanded into a capsule including a Utility Shirt, a Stadium jacket, Ranch jacket, Herringbone work jacket, a variety of knit tops, and a bevy of cable-knit watch caps. Expect the collection to release its first delivery beginning this week.
Source: 3Sixteen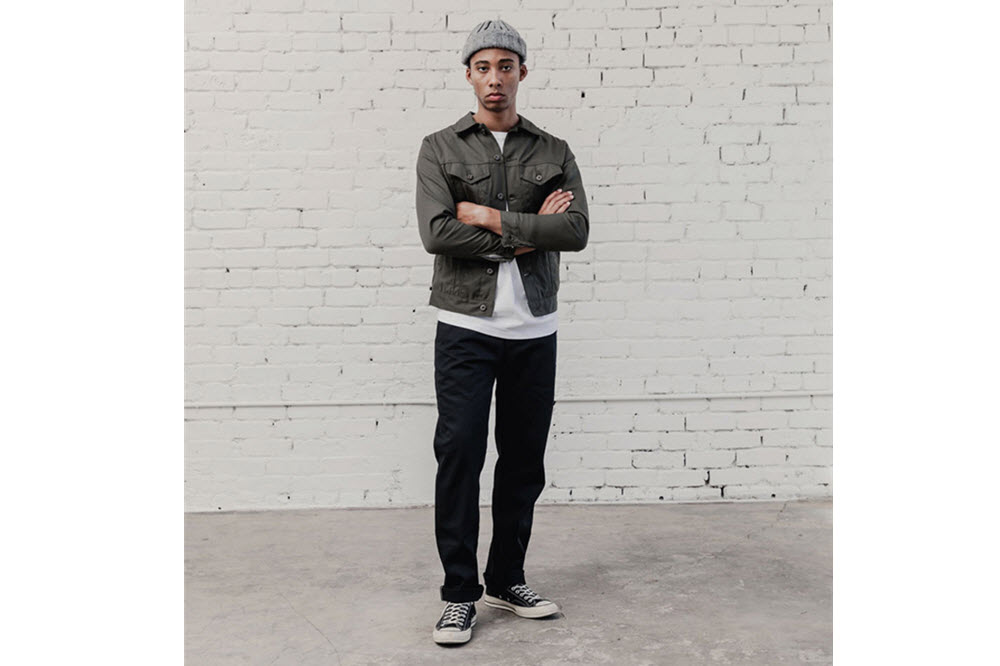 Puma IGNITE EvoKINT – It took them a while, but Puma is finally on to knit uppers. The IGNITE EvoKNIT is Puma's response to Nike's Flyknit and adidas's Primeknit and kicks off in a three monochromatic color combinations. The mid-cut sneaker uses a sleek modern silhouette and has "PUMA" knit into the ankle collar. Look for these futuristic sneakers to debut next year around February.
Source: Puma