8 Tracks continues this week with an in-house contribution from Jeremy Deputat, Detroit-based photographer, art director and all-around good guy. Here's what he has to say about his playlist:
I'm going to start by saying typically, I'm too lazy to put playlists together and when I'm riding in my truck, I'm usually listening to 2 stations on XM, Backspin & Shade45. I do have a gang of music on my iPhone though, because I'm always traveling. I went through some playlists on my iPhone and dropped a few of my joints here for you.  Some are new, some are old, but all these joints have a special meaning to me. There are different tracks that play different roles for me, and some joints I usually vibe out to over and over depending on the situation I'm about to get into. So, this is what I give to you.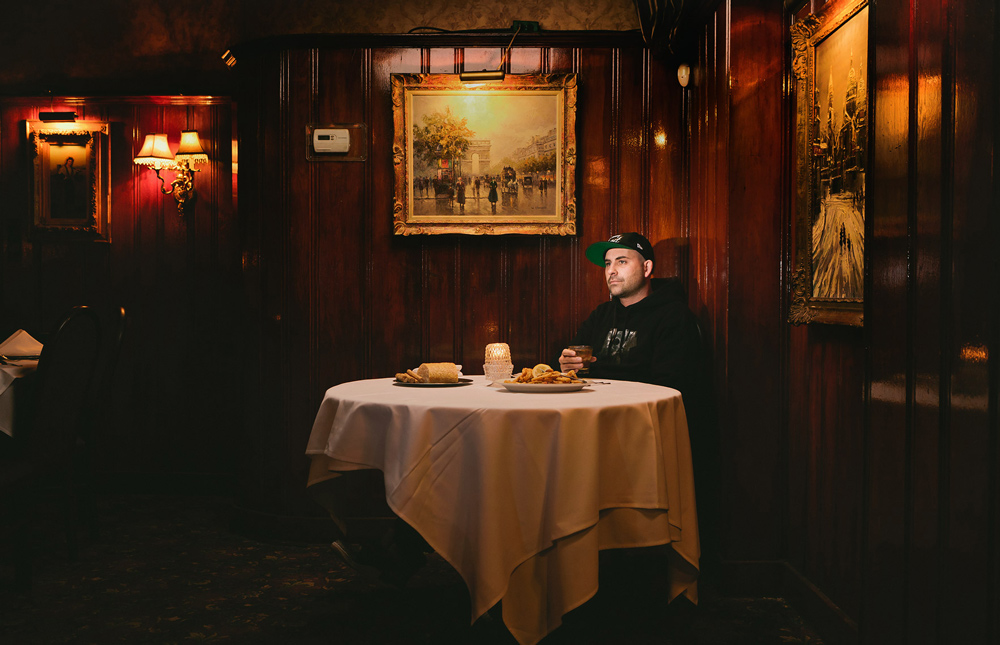 Moodymann – Girl
Kenny Dixon Jr's new self-titled album has been getting a lot of spins from me lately. A whole album of roller-rink funk, what more do you want?
Sade – Never As Good As The First Time
Sade is probably my most played artist on my iPhone. Whenever I'm flying overseas, which is quite often, Sade and xanax always treats me well.
Future – Move That Dope f/ Pharrell Williams & Pusha T
This shit goes HARD!!! I've been wildin' out to this a lot lately.

Motley Crue – Knock 'Em Dead Kid
Shout At The Devil is the album I play repeatedly when I'm in a brutal editing session. Combine this with a few cans of Red Bull and the work gets done quick.
World Class Wreckin' Cru – Turn Off The Lights
Classic Andre Young, before Dr. Dre was born. This takes me back to when I was young at the roller skating rink. This stays on at least 1 of my airplane playlists.
Led Zeppelin – Kashmir
So epic and cinematic. Usually rock this when I'm on my way to set to get in the zone.

Action Bronson & Party Supplies – Rolling Thunder
Probably the dopest sample on the album, but the entire album is fire.
Tuxedo – Get You Home
Mayer Hawthorne & Jake One. Enough said. They have only dropped a 3 track EP so far. They got like 50 joints done, but they're holding out.
Check out previous installments of "8 Tracks" here