As much as I love my outerwear, the weather is just too dope in SoCal to justify a parka or coat. But every now and then, we get a little drizzle, the winds pick up, the fog sets in, and it'll dip below 65º. Layering is the way to go, and for Spring 2015, there are a lot of good pieces out there even if you live in a chill Mediterranean paradise.
ourCaste The Saul – With their headquarters in Newport Beach, ourCaste knows what's good about SoCal weather, and addresses it properly with the Saul jacket. It's an update to the age-old windbreaker, but instead of the taffeta and nylon, ourCaste went ahead and uses a textile that is breathable and waterproof. I have the Saul in Charcoal, and it's the one I grab when I make my way to the gym if the fog is still out. The jacket is real thin, but it's just enough for those cool mornings before the sun peeks its head. I also like the thermal welded zippers. They really don't serve any real function since I would never use the Saul during a storm, but they have a nice sturdy feel that tells me that my shit is secure.
*I actually own the charcoal from last season.
Source: ourCaste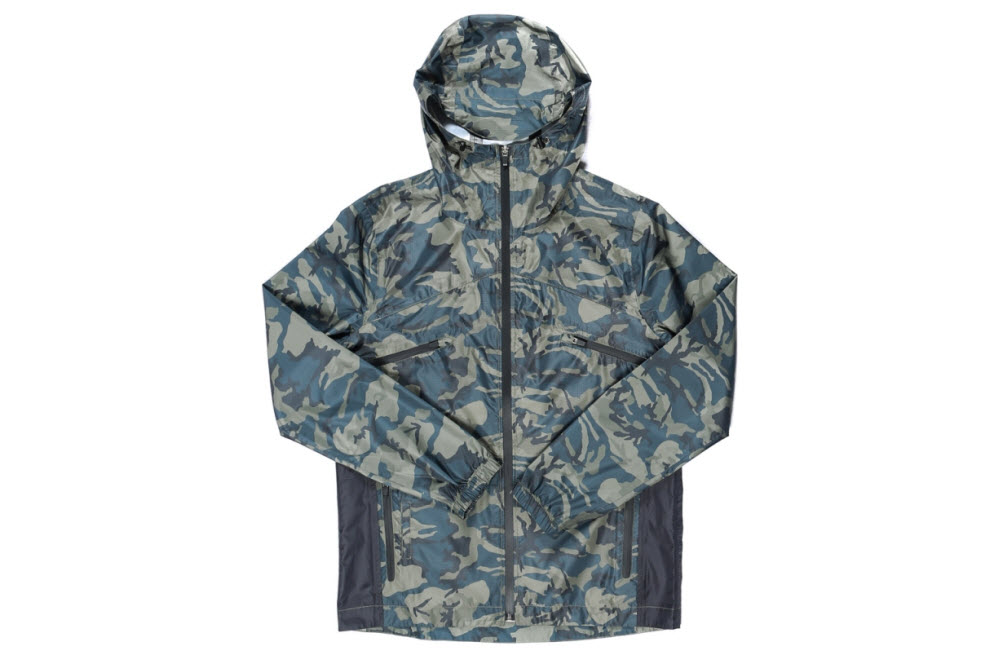 HUF 10K Tech Jacket – This is another outer shell that is minimal and just about right. Huf isn't going to break any necks with their tech specs, but with a nylon polyester shell that is coated with DWR (durable water repellent) coating, the parka is more than enough for a little storm. In fact, it's rated 10K, which means that over 10k mm of water over the fabric is needed before it would leak. That's about 32.8 feet of water before water soaks through this puppy dog. The jacket also does one better than most outershells and includes an interior mesh lining. Combine all that and the good looks of the high collar, and you got a well-rounded jacket.
Source: HUF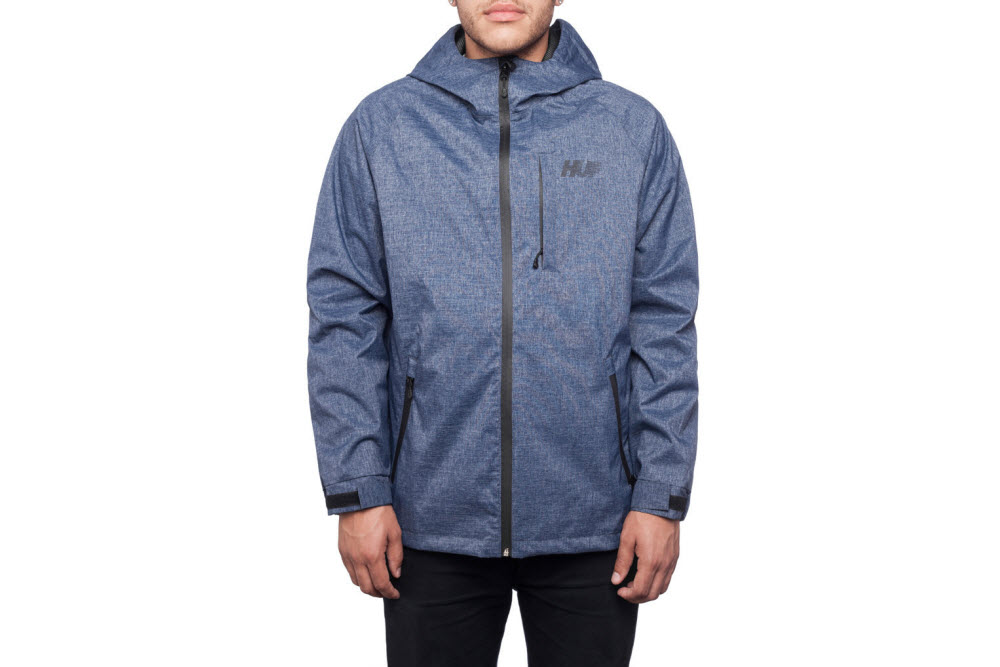 Supreme Court Jacket – I don't even like white, and I think this is one of the flyest jackets this Spring. Supreme knows how to fuck with nostalgia, and this one is straight out Jimmy Connors' playbook. He's that old cocky white dude at the courts talking shit, but you know he got that ill backhand and isn't afraid to charge the net. But besides the slick moves, he finishes the game rocking the fresh clean stunners – this is that jacket. The other black and green colorways have nothing on how the base white perfectly plays off the banded navy blue and red on the chest and sleeve. Peep the navy collar; that's old man swag.
Source: Supreme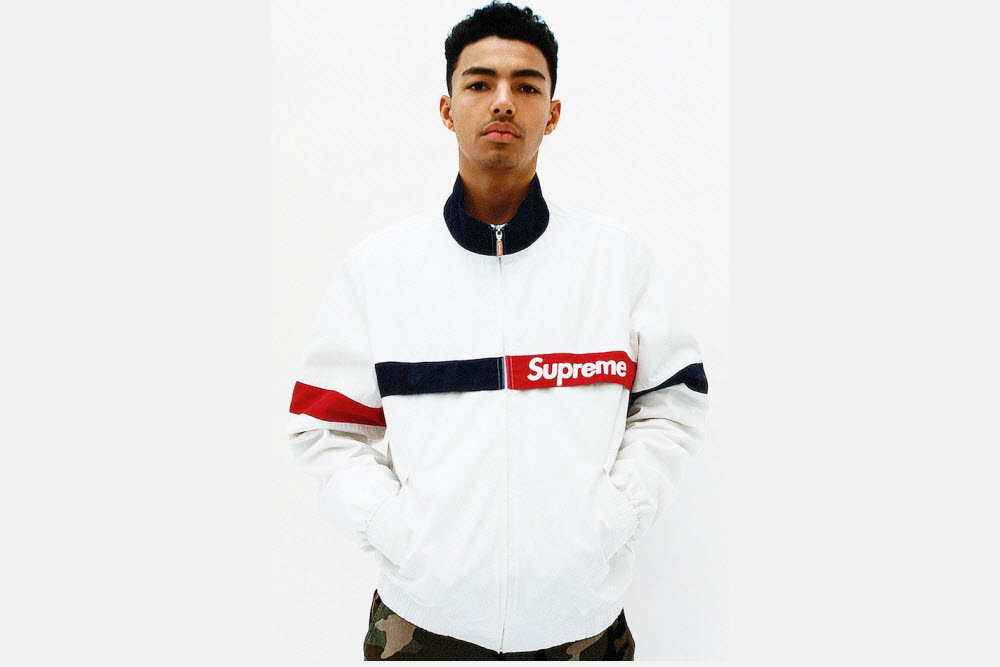 J.Crew Field Mechanic Jacket – J.Crew is doing a fine job of taking inspiration from vintage military goods, and their Field Mechanic jacket is one of the best examples. Instead of disproportionate sleeves and shoulders found in a military surplus, J.Crew tailors this jacket with a slimmer and more modern look. The adjustable waist and the roll-up hood continues to add to the military look, while the standing collar elevates the simple military silhouette. But don't forget about the pockets. Four large placket pockets across the front means room for Skittles, Corn Nuts, David's Sunflower Seeds (ranch), and maybe a Ham&Cheese Hot Pocket.
Source: J.Crew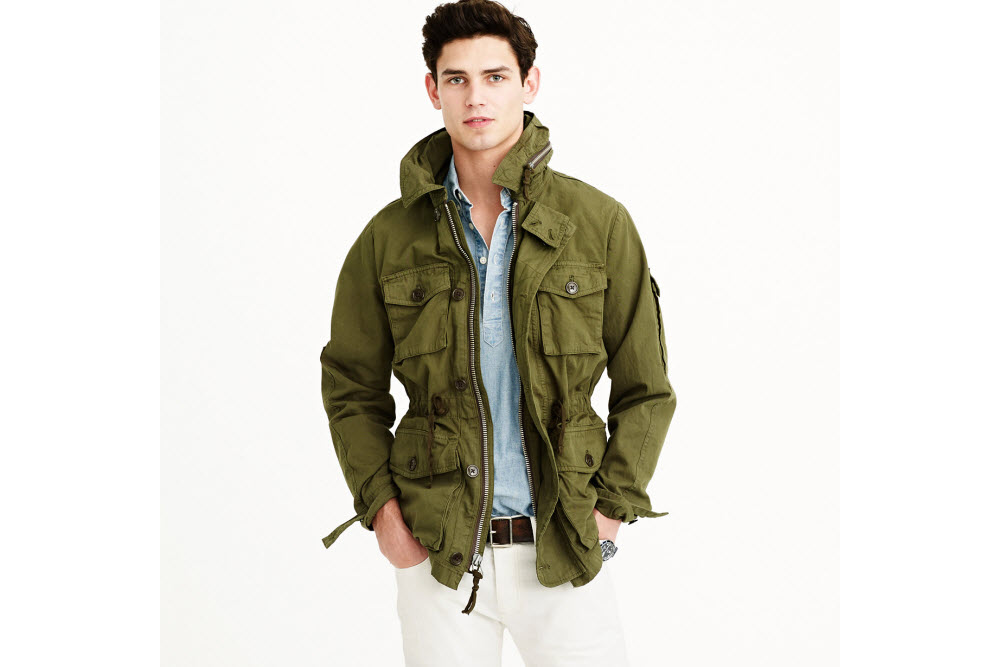 The Hundreds Cloudstone Windbreaker – I am just too old for loud branding, and the Cloudstone Windbreaker comes all-the-way correct. The thing about nights in SoCal is that the temperatures can take a dip, and when this happens, a hoody may keep you warm, but it does nothing against a gust of wind. This is where the windbreaker comes in, and the Cloudstone does it perfectly. The ribbed sides gives it an athletic feel and a wider range of motion, and the water-resistant nylon allows it to take on a bit of rain. The poly mesh-lined hood may not be necessary, but it matches the adjustable Velcro cuffs perfectly. And again, I can not stress enough how much I appreciate simplicity, and the Cloudstone just gets it done. You can get it here.
Source: The Hundreds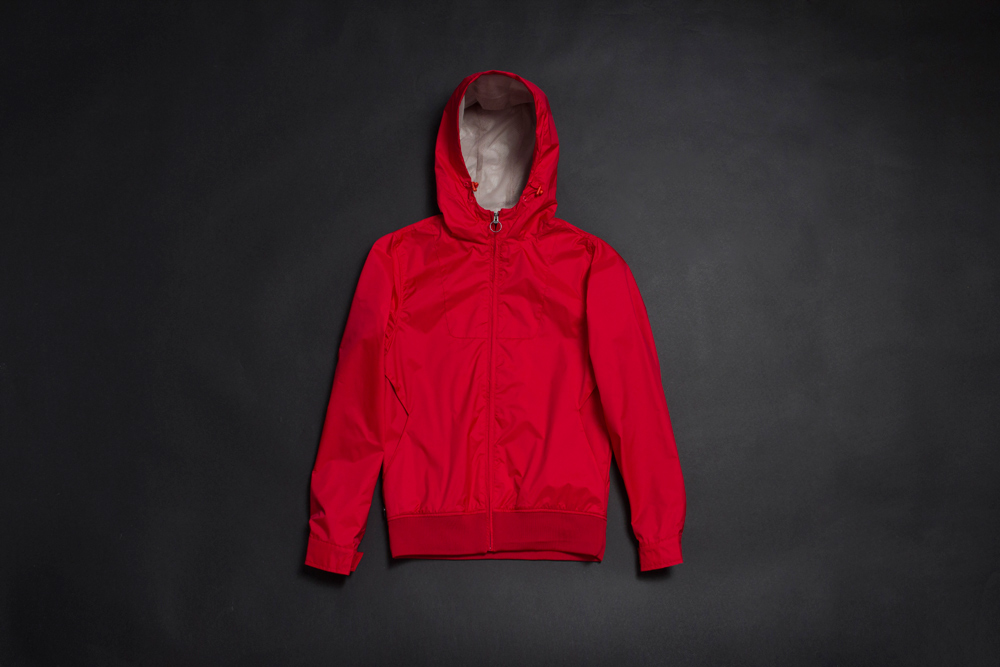 Patagonia Stretch Terre Planing Pullover – For someone who loves the outdoors, I have become very well acquainted with Patagonia. While some would rather focus on balking on the high-price tag, I prefer to remind buyers that Patagonia has an ironclad no questions return policy. Whether it's one week or ten years your satisfaction is paramount, and you can always return your purchase. Anyways, this pullover kicks ass because it's made from stretchy board short material. It's really comfortable, treated with DWR, and has a 50+ UPF sun protection. It may not have much in the warmth department, but for SoCal it really hits the spot. Add the fact that it has thumb rings on the sleeve, and big kangaroo pockets that can hold a bevy of Gummy Bears and Sour Peach Rings and you got a winner.
Source: Patagonia
*Tucked away in my backpack for my trip to Peru. Machu Picchu!!!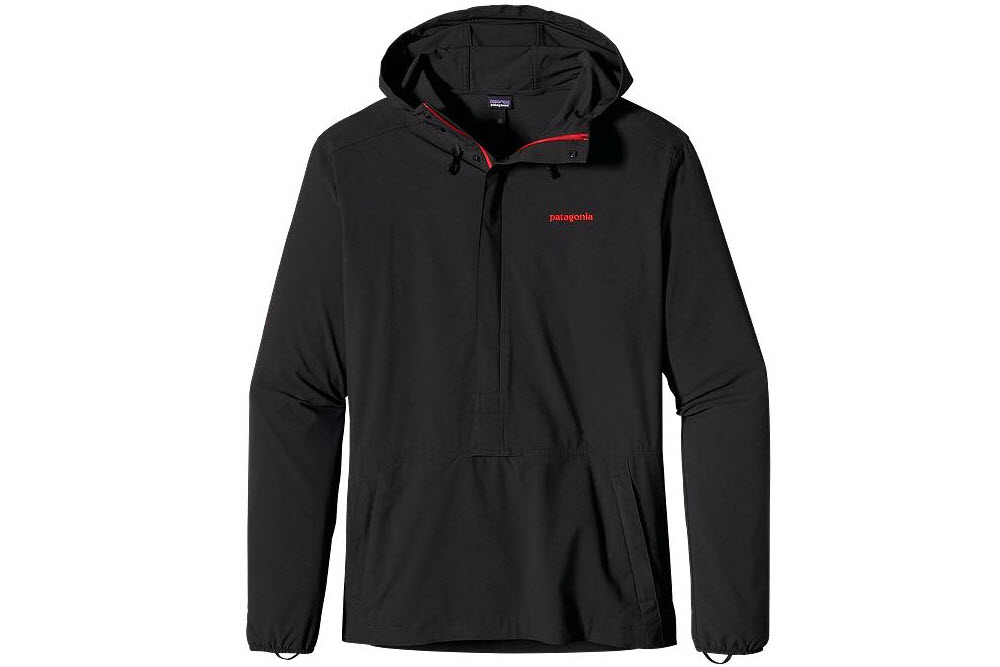 Stussy Popover Jacket – This is color-blocking done right. Take notes, everyone, because Stussy hit the nail on the head with their popover jacket. The bright blue uppers would normally clash with red, but there's just enough white in the middle to create a proportionate contrast. The casual jacket is crafted from 100% nylon and is just thin enough to be right for the springtime chill. Add the fact that it has that throwback pullover look from the '90s, and you got a sportswear piece that looks right with some dark denim or a pair of mesh basketball shorts.
Source: Stussy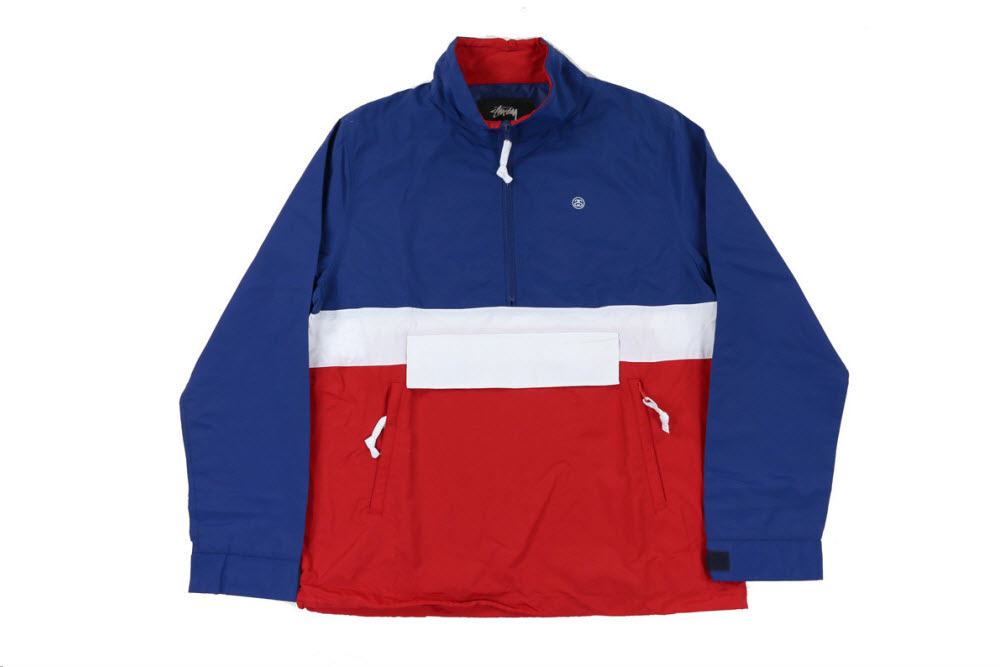 Everlane Anorak – What attracted me first to the Anorak by Everlane was the price. A water-proof jacket for under a hundred is always worth a look. What I discovered was a worthty contender for spring time weather in SoCal. The jacket has the traditional long parka silhouette, but the thin outershell gives it a relaxed look that goes perfectly with its modern cut. In short, it looks like a traditional parka but made lightweight for transitional weather. The drawcord at the waist further enhances the clean silhouette, and it has two large side pockets with storm flaps to keep a dude who enjoys his Costco snacks happy.
Source: Everlane