FairPlay Fall 2016 – While many brands are more concerned about exclusivity than quality, FairPlay has managed to flip the script. The Los Angeles-based brand has had a few sold-out collections under its belt, and a lot of it has to do with their choice of fabrics, accessibility, and more importantly, the price point. For Fall 2016, the budding brand continues to straddle sportswear and military apparel throughout their collection. We had the chance to sit down with FairPlay Brand Director, Jeff Scott, to learn where the brand was headed.
Source: FairPlay
The Feed: With perpetual sunshine, does being based in Los Angeles change your approach to Fall and Winter gear?
Jeff: We are all from different parts of the country, so we understand the weather issues that others face. I'm from Washington, D.C., so I've seen my fair share of "Snowpocolypse." With that said, our world is changing and with those changes it has affected what we all know as "Winter." Now it's about buying key pieces to layer with and not really that larger Bear or Snorkel coat that we all wore growing up.
What are some textiles that you find exclusive to the brand?
Textiles are hard to really consider "exclusive" anymore. The speed that the textile industry works is utterly amazing. As soon as you see something special, there's 3 other factories making the same thing or the better version. We just make sure that we pick quality fabrics with a great retention rate. Hand feel and lasting ability are the most important aspects to textile for us.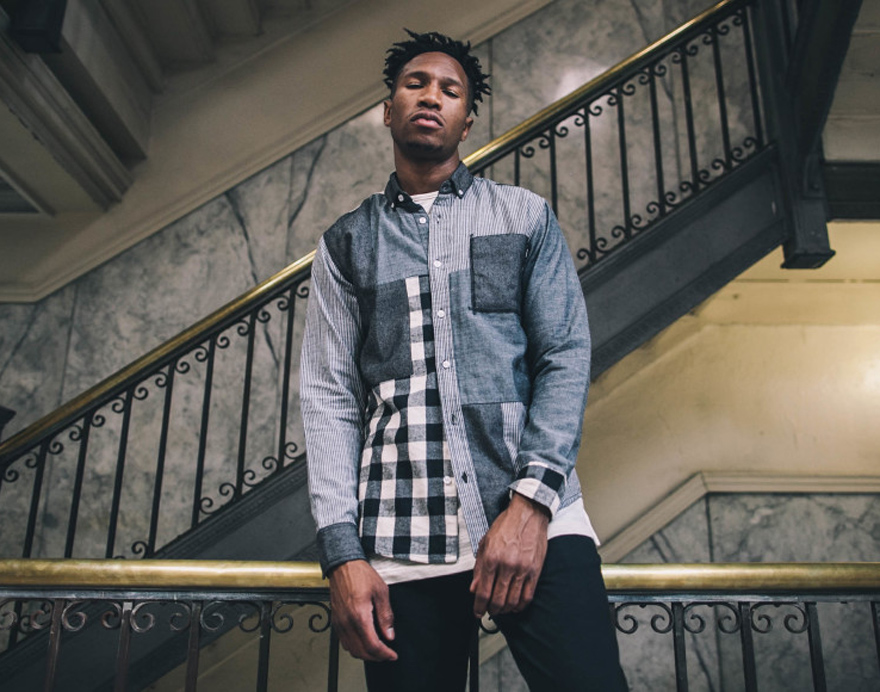 Is blending sportswear and military styles a continuing theme with FairPlay?
We see the parallel of fashion and the military. Some of the most beautiful vintage pieces that I've seen have been pre-WWII military gear. The military are always on the cutting edge of textiles, treatments and silhouettes. You will always get a little hint to military from us, but for the last few seasons, we were really feeling the direct approach to military wear in the market place. As more people saturate that market, we will pull the literal back a bit and continue to hint to it.
Has your price points benefited in sales?
Of course. Our ethos is aspirational obtainability. We want to bring the coolest and most forward designs and highest quality goods at a price that is easy on the consumer. We don't design around price, we just price accordingly. We don't believe that a fashion has to be expensive to be cool.
Are their plans to explore more retail outlets to make the brand more accessible?
That's always the plan. We would never want to work on the exclusivity model. If a person in UT is looking for something comfortable, but cool to wear on their first day out with their crush, we want to be that brand for him just as much as that LA socialite that's seen at every party. We want to be accessible to all that accept us.
TUMI x Heineken – For Heineken's seventh #Heineken100 they point to traveling in luxury with the help of TUMI. Arriving in three custom pieces and limited to only 100 pieces, the exclusive collaboration kicks things off with a tote. The Miami-inspired bag arrives in stoic black, highlighted with bright Heineken green zippers. The two following bags are set to release later this year and will embody New York and Amsterdam in their details.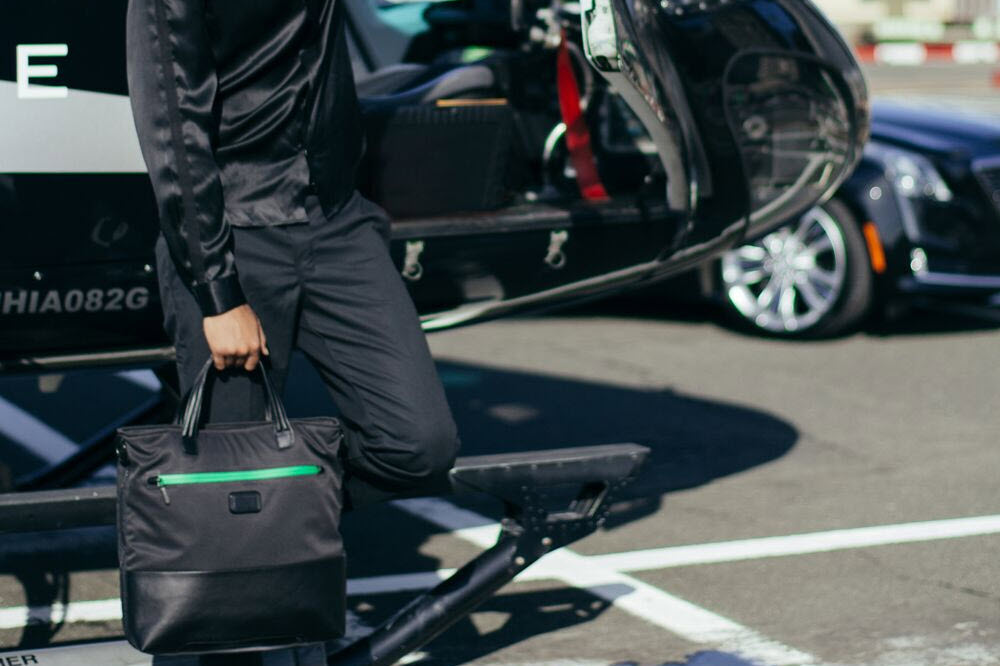 3sixteen Selvdege Chino – Some people just have higher expectation than others. While most brands are happy with just serving up selvedge denim, 3Sixteen wants that unique looming technique across their chinos as well. Releasing this season is a collection of chino pants made from a heavy duty 12oz chino fabric that is woven by Kuroki Mills in Japan on vintage Toyoda shuttle looms. These chinos don't only boast better textiles, but also swap out the traditional five pocket design for front slash pockets and rear welt pockets. Expect the new selvedge chino collection to drop today on 3sixteen's online store.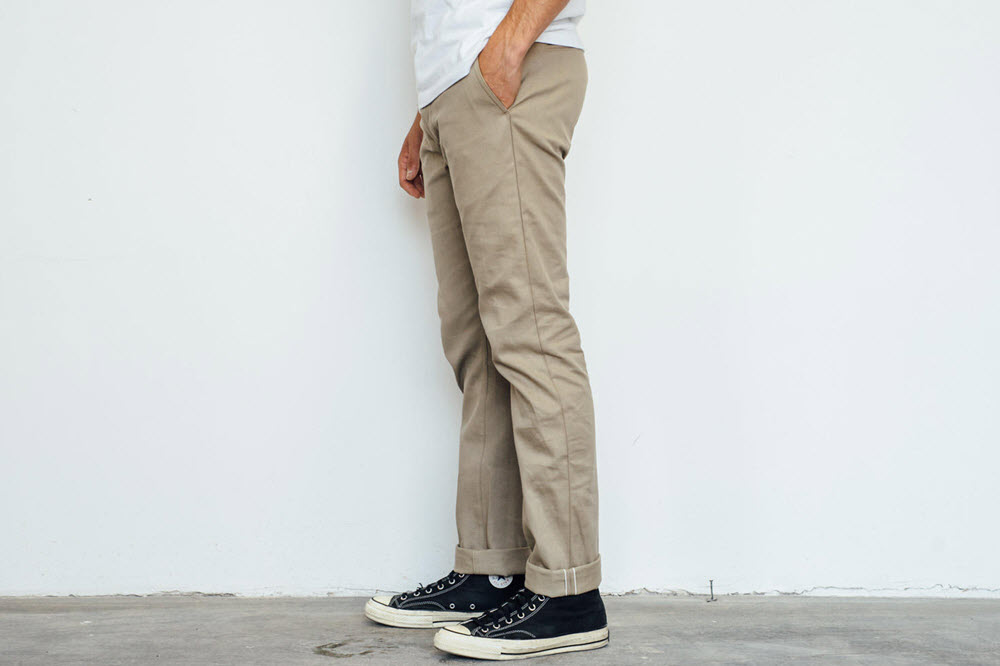 Supreme Fall/Winter 2016 Teaser – The thirst is real. Supreme teases their loyal fans with a bomber jacket that is part of their upcoming Fall/Winter 2016 collection. You might remember the image from a summer beach towel, but that recycling isn't stopping Fuccbois and resellers from salivating. Keep refreshing your browser to stay up to date on the rest of the collection.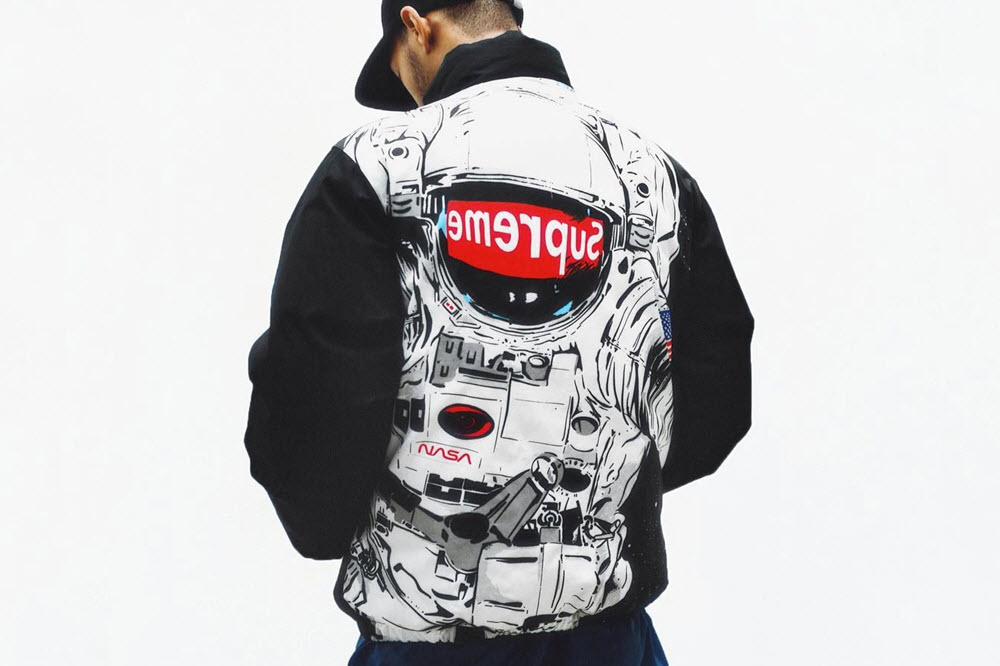 Best Made Field Desk – Best Made is soooo good at making junk you don't need. Here they are making a gorgeous field desk. What's a field desk? Let's find out. Before computers, smartphones, and tablets, people would have to do all of their work on paper and Best Made recreates this experience with a portable desk made out of beautiful American cherry wood. Details also include brass trimming, a beautiful leather handle, and a gorgeous two interior recessed-lid compartments. Priced at $1,850 this is something you definitely don't need.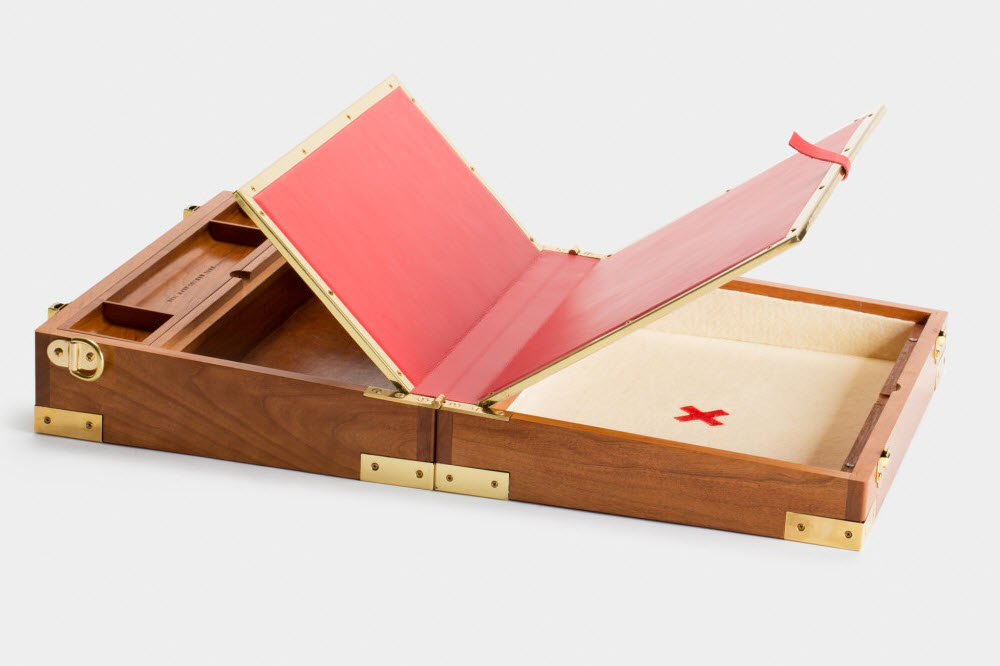 Smokey x Filson – While Bamford is busy putting Snoopy on a Rolex, Filson gets a childhood icon on their latest timepiece. Smokey the "Only You Can Prevent Forest Fires" Bear appears on the dial of a rugged 43mm stainless steel case watch. Paired with a rugged leather strap the watch is limited to 1,000 pieces and is assembled in Detroit by Shinola. The watch will also arrive with a custom Smokey box, six postcards, and a certificate of authenticity to prevent others from mistaken the timepiece for all those fake Smokey the Bear watches out there.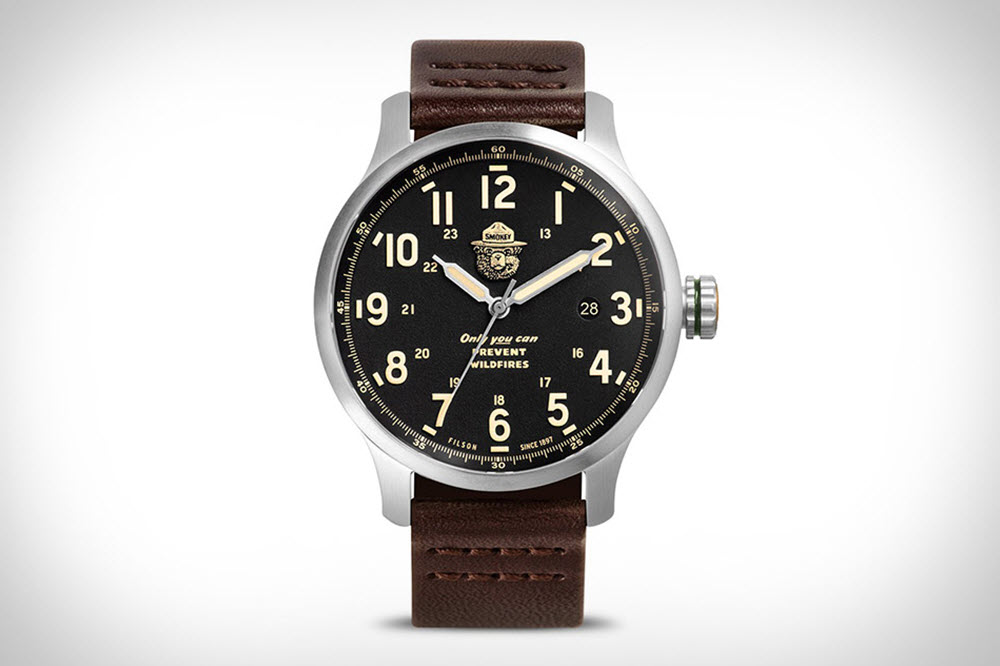 Carhartt WIP x fragment design – Carhartt's latest project with fragment design seems to attempt to prove that less is indeed more. The streetwear-inspired workwear brands churns out one new logo for the front of the tee and places a co-branded logo across the back. This collaborations from fragment design are becoming easier and easier to ignore. You probably already forgot about this project by the time you finished reading this thing. Poor fragment design. That legacy is getting trampled.