Shwood Redmond – Who knew the classic Wayfarer shape would lend itself so well to wood? Shwood has since flooded the market with an array of exotic woods combined with premium Carl Zeiss lenses, and this time, the Portland-based company takes on the iconic Aviator. The thin frame isn't the best for a pure wood frame, and Shwood corrects this by employing it with lightweight titanium and a sliver of wood detailing on the ear-stems. This unique contrast gives the all-new Redmond a special personality, and gives this timeless favorite a different look.
Source: Shwood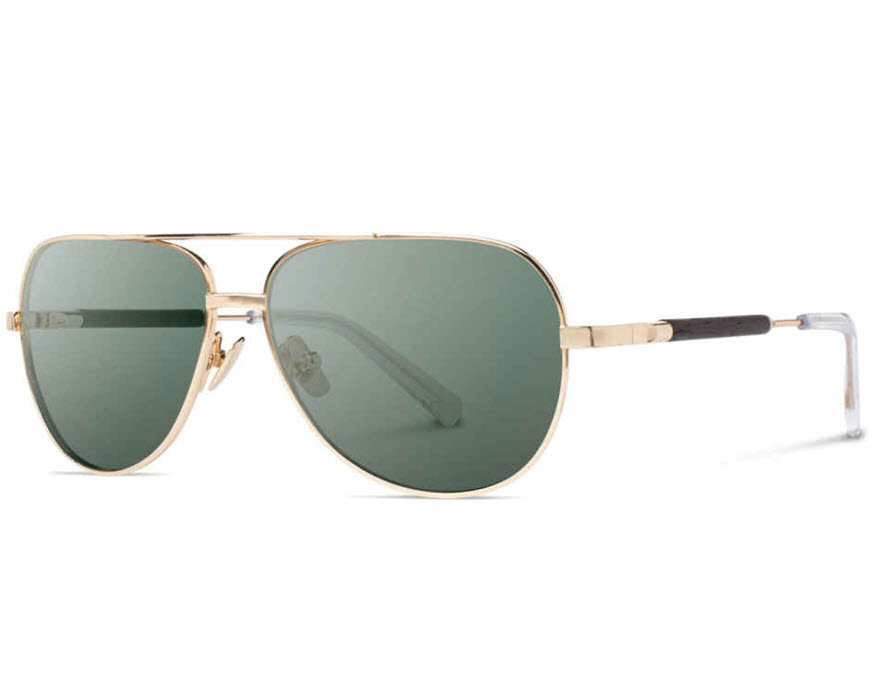 Reebok Ventilator Adapt – Reebok's Ventilator has quickly become every streetwear and boutique brand's go-to canvas, but it is not without cause. The low-cut runner is known for being comfortable and lightweight, and Reebok continues to improve on this clean silhouette. The new Ventilator Adapt is a performance-based update to the favorite. Things start with a flexible mesh upper with welded seams that make the sneaker more breathable and lighter. A synthetic cage keeps your feet secure, and Reebok pairs the inaugural release with an eye-catching camouflage or splatter print.
Source: Reebok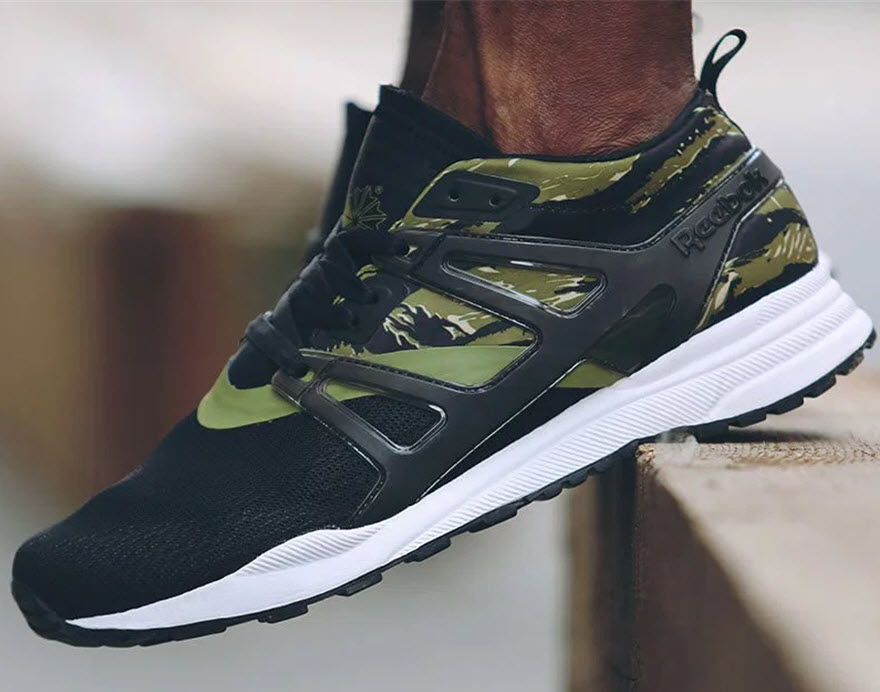 G-Shock Mudmaster – With G-Shock's long list of quality timepieces, an update to a successful model does not come along often. This August marks G-Shocks latest as the brand introduces a beefier successor to the best-selling Mudman. The new GWG-1000 aka Mudmaster is a feature rich timepiece that is built for desert, mud, and other rugged terrain. The watch is packed with features and includes shock/mud/vibration resistance, as well as compass bearing readouts to help pinpoint direction, and a barometer for weather information. Fans of the outdoors will appreciate this new upgrades, and can expect the Mudmaster to hit stores this month.
Source: G-Shock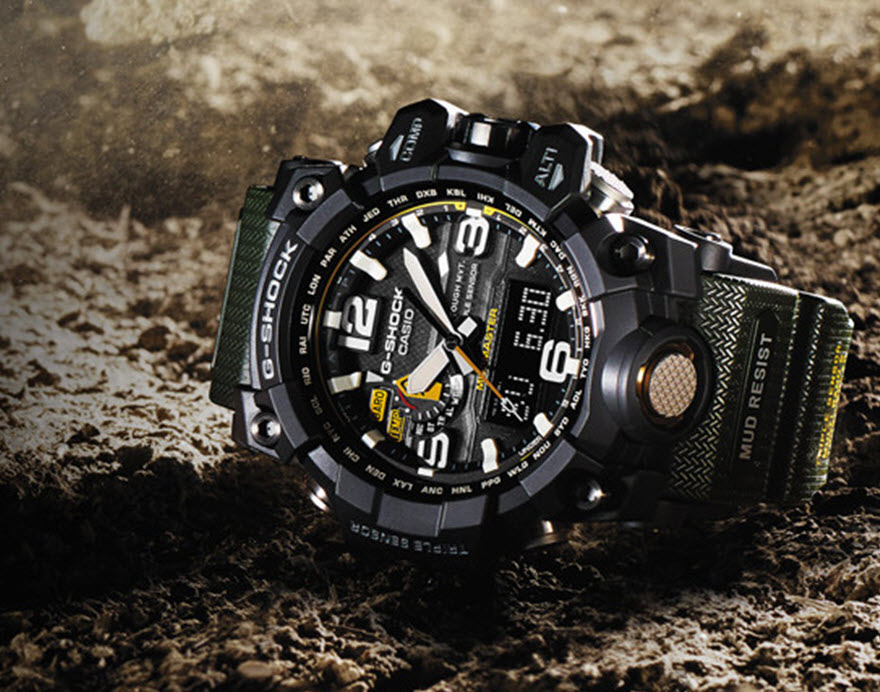 SSUR Denim Collection – SSUR adds two pairs of denim to their collection and both are proudly made in the USA. Using selvedge denim from the famed Cone Mills, the two latest pairs arrive in traditional indigo and a black wash option. Both pairs arrive with detailed hand distressing, natural wash fading, and repaid accents throughout. Both pairs are set to retail for $195, with SSUR making plans to release more styles and colors in the following year.
Source: SSUR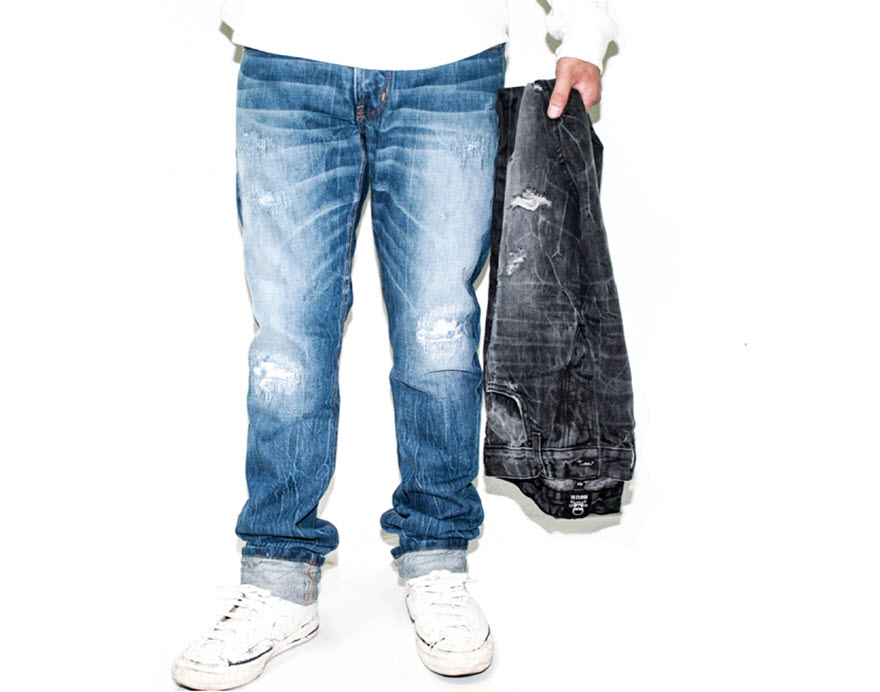 Brixton Fall 2015 – Brixton is one of those solid brands that doesn't fuck with elitist bullshit and concentrate on good clean design instead. This California-based brand introduces their latest lookbook for Fall 2015, and they come strong with workwear that blends a casual surf aesthetic. Using an array of durable work-inspired pieces, the collection uses corduroy, flannel, and canvas across button-ups, coaches jackets, hoodies, and vests. The collection is a robust mix, and the detailing is distinctive without being pretentious.
Source: Brixton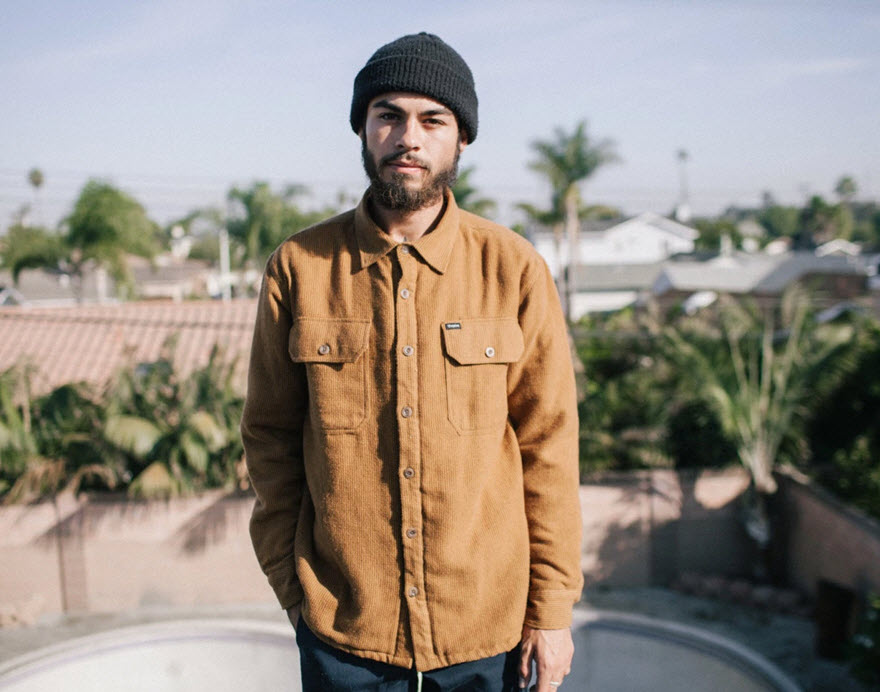 adidas Solar Boost – adidas has found a worthy competitor to Nike's Free in their Boost Technology, and the German powerhouse releases another performance-filled runner. The new Solar Boost is a comfortable and responsive runner that features Techfit uppers to make it breathable, and a new STRETCHWEB rubber outsole provides more cushioning in the forefoot. Available in multiple colors, the Solar Boost is available now at select adidas retailers.
Source: adidas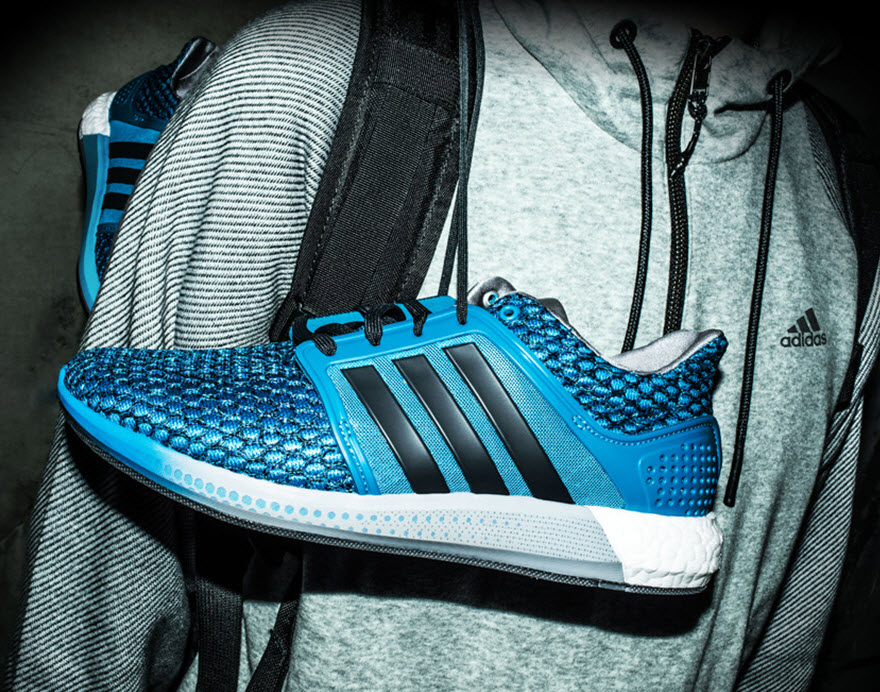 Nico Gerard Skyview Pinnacle – In an effort to drain your bank account, Nico Gerard has created the Skyview Pinnacle Watch. Instead of relying on one form of time-telling, Nico Gerard makes the Apple Watch into a bracelet that is paired with its 41mm stainless steel automatic watch. The traditional timepiece possesses a refined appeal, while the Apple Watch reflects the contemporary devices that track your movement, relays phone messages, and monitors your heart rate. The Skyview Pinnacle Watch is an exercise in redundancy, but it goes to show the length luxury is capable of.
Source: Nico Gerard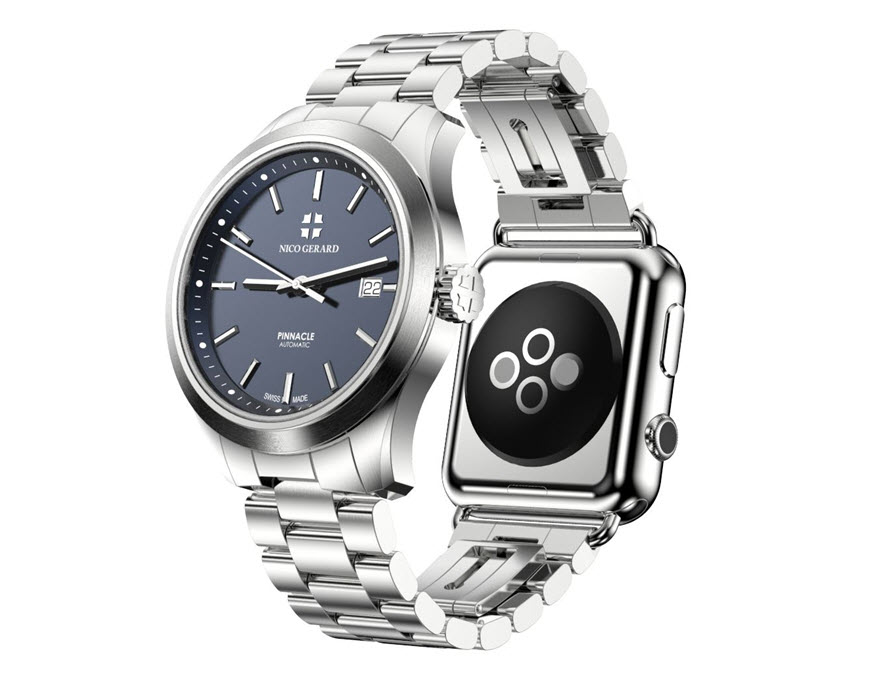 Xbox One Halo 5 Edition – Many lend the success of the first Xbox to Halo, and they aren't wrong. Microsoft was entering a market dominated by Sony and Nintendo, but still came out on top by relying heavily on the multi-player shooter. With the Xbox One entering its third year, Halo 5 is here to revitalize the middle-aged gaming system. In addition to the game release, Microsoft has announced an accompanying special edition Xbox One. This limited edition machine is finished with military insignia and metallic blue accents inspired by Spartan Locke and UNSC technology. In addition to the custom system, shoppers can also expect the following: a full download of Halo 5: Guardians, the Warzone REQ Bundle that includes 14 premium Requisition Packs, access to Halo: The Fall of Reach animated series, and more.
Source: Microsoft