Whether it's upscale Japanese dining with an ocean view or chicken and waffles in the heart of Hollywood, rappers seem to enjoy food as much as women, weed, and weather. Why else would some of rap's biggest names, like Kendrick Lamar and Biggie, name-drop their favorite Los Angeles restaurants in their classic hits? Keep reading to find out more about the local eateries immortalized in these tracks:
CHURCH'S CHICKEN
Where: Church's Chicken, Compton
Song: "Backseat Freestyle" by Kendrick Lamar
Lyric: "Park it in front of Lueders, next to that Church's Chicken"
There's a lot of bomb fried chicken in Kendrick Lamar's hometown, but Church's Chicken gets the shout-out in his song – for good reason. If you're in the mood for tender, juicy thighs encased in crisp, flavorful skin – the kind greasy enough to soak through the bag – and biscuits with a fluffy, sponge-like consistency, this place hits the spot. Sure, the rapper talks a big game in "Backseat Freestyle" about wanting money and power, but we get the feeling fried chicken is up there too.
NOBU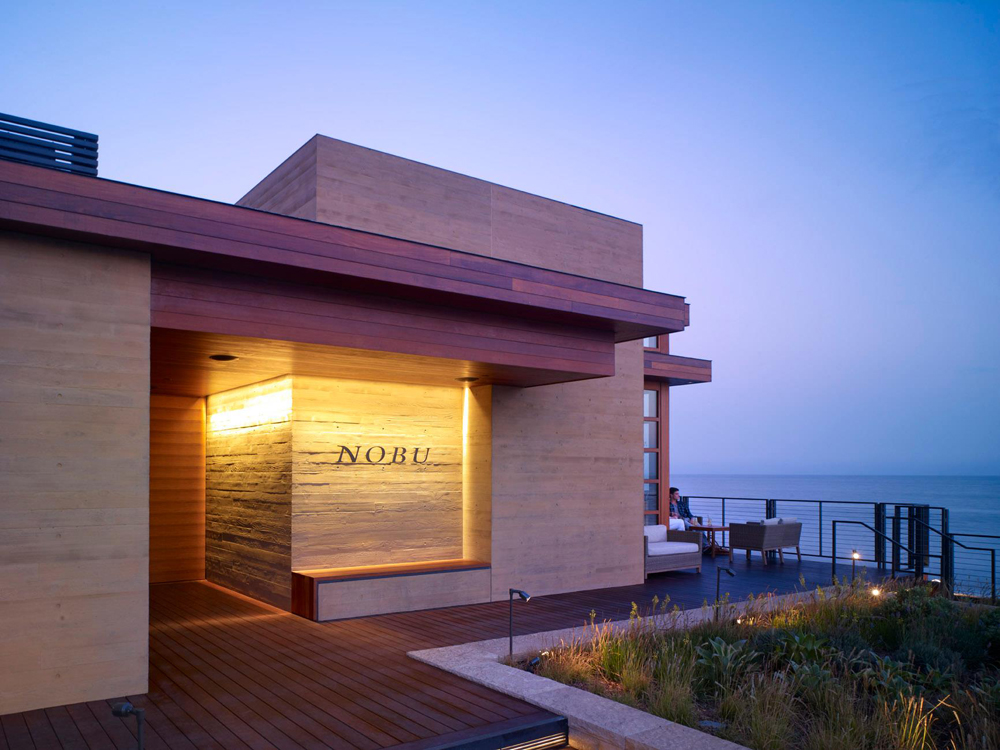 Where: Nobu, Malibu
Song: "Who Do You Love?" by YG feat. Drake
Lyric: "Eatin' crab out in Malibu at Nobu"
In this club banger, perhaps it's less about whom Drizzy loves, but rather what he loves – to eat, that is. Answer: the crab at Nobu's beachfront location. Our favorite woe doesn't specify which dish he likes to order there, so it's a toss-up between the lightly battered king crab tempura, the creamy snow crab, or the off-menu baked crab hand roll. But really, anything tastes good accompanied by a Pacific Ocean view.
ROSCOE'S HOUSE OF CHICKEN AND WAFFLES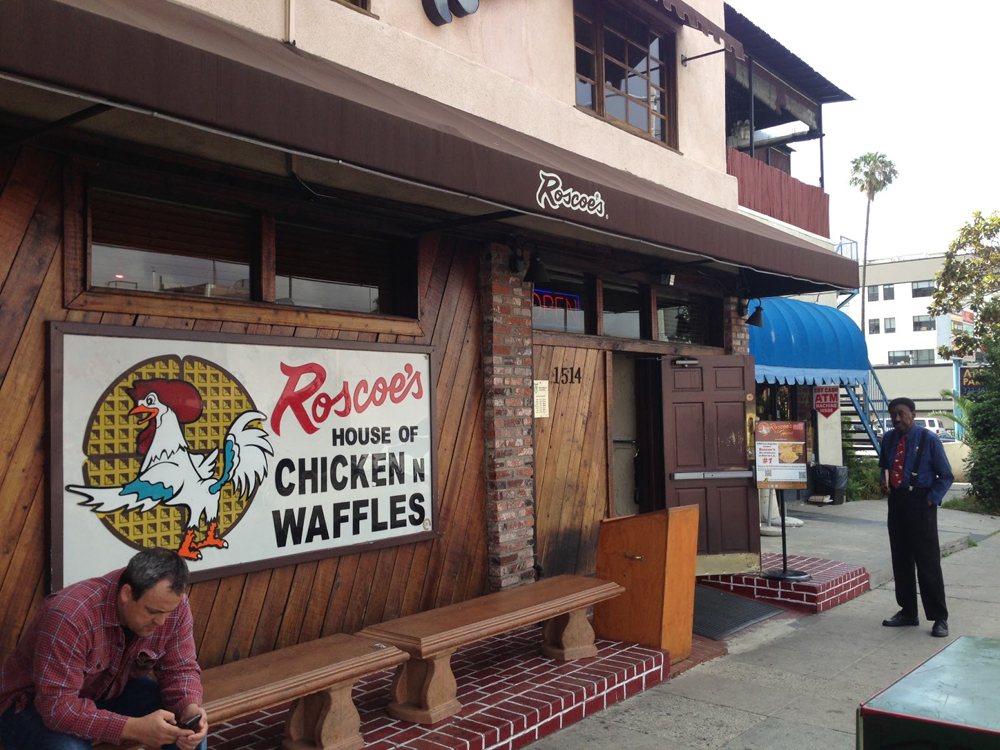 Where: Roscoe's House of Chicken 'n Waffles, Los Angeles
Song: "Going Back to Cali" by Notorious B.I.G.
Lyric: "Frequently floss hoes at Roscoe's"
Biggie boasted about how he got away with taking dates to one of LA's most beloved fast-food chains, Roscoe's. (And in "All That (Lady)," The Game called out a specific Roscoe's on Pico for when he's "in a hood mood.") But despite the joint's consistently delicious soul food – chicken and waffle combos, hot water cornbread, grits, and gravy-smothered potatoes – we can't guarantee you'll achieve Big Poppa-level success with the ladies here.
IN-N-OUT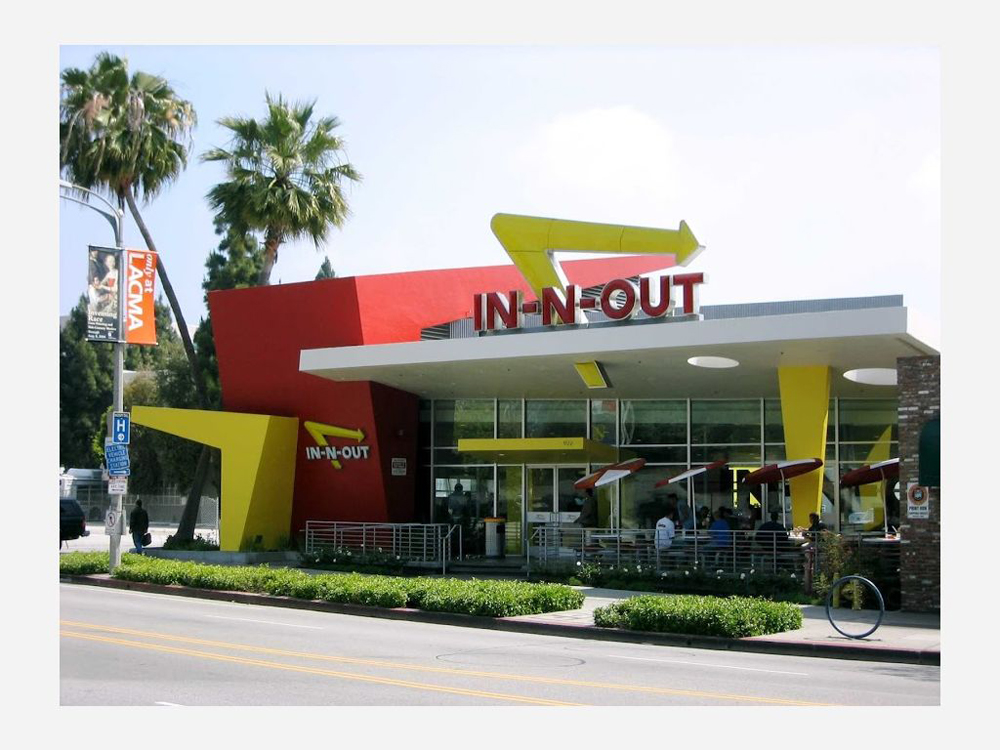 Where: In-N-Out, Los Angeles
Song: "Hit the J" by The Game
Lyric: "Never take her out to Crustacean, it be In-N-Out"
Again, a rapper eschews a fine dining establishment, like Vietnamese fusion spot Crustacean, in favor of a fast-food joint on a date. Thankfully, we don't have any beef with In-N-Out's pillowy, spongy buns and special sauce-smothered patties – so The Game's partiality is a plus in our book.
FATBURGER
Where: Fatburger, Los Angeles
Song: "It Was a Good Day" by Ice Cube
Lyric: "No helicopter looking for a murder / 2 in the morning, got the Fatburger"
For decades, rappers have waxed poetic about Fatburger. Both Biggie and Tupac endorsed the fast-food chain (in "Going Back to Cali" and "Late Night," respectively), and Ice Cube couldn't resist a mention in his iconic hit. He's right: There's really nothing better late at night than Fatburger's giant grease bombs, which typically include a highly seasoned patty and a fried egg.
SPAGO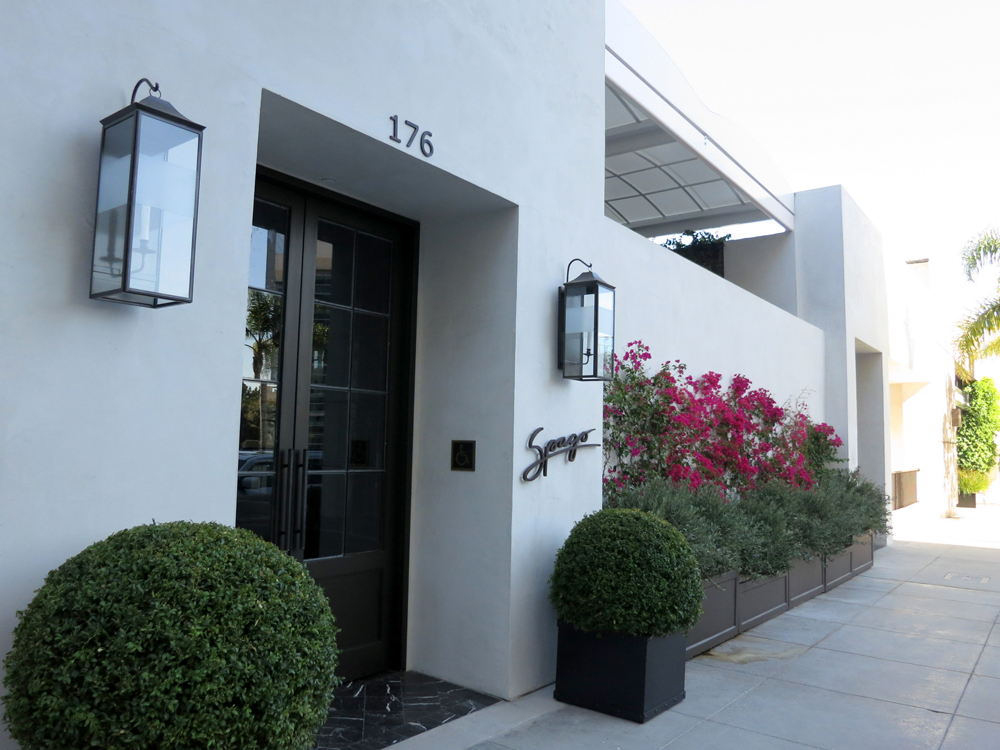 Where: Spago, Beverly Hills
Song: "Men of Steel" by B-REAL
Lyric: "Never up in Spago's when we knock hoes"
Wolfgang Puck's ultra-famous Spago gets some love in this jam. It's not all about burgers and fried chicken; some rappers, like B-REAL, also appreciate seasonal Californian cuisine, especially in the form of delicate fare like seared halibut and sautéed broccolini.
MR CHOW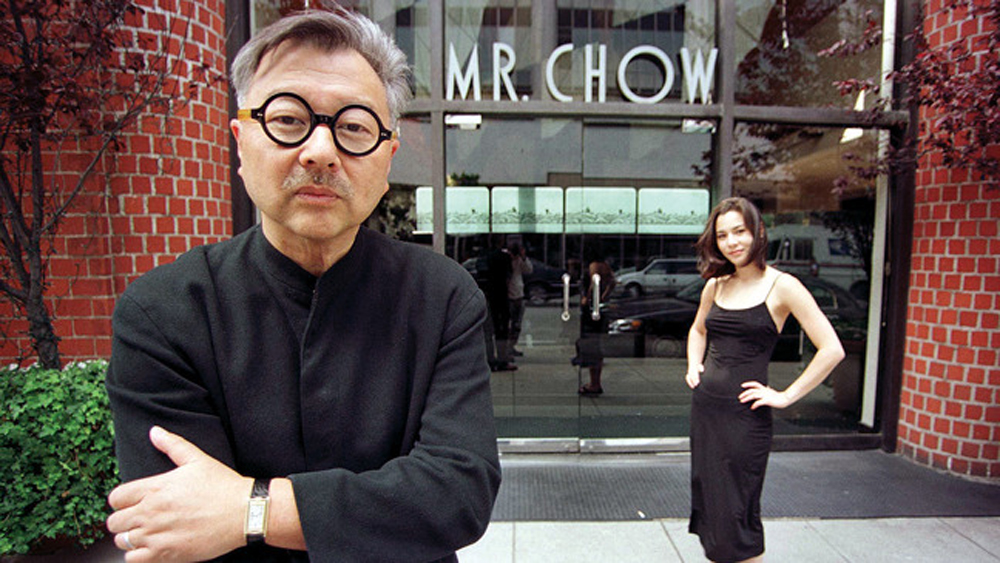 Where: Mr Chow, Beverly Hills
Song: "Started From the Bottom (Remix)" by Drake feat. Machine Gun Kelly, Meek Mill, and Wiz Khalifa
Lyric: "In the cloud smokin' loud on my way to Mr Chow's"
Smoking some chron before sitting down to dinner at Mr Chow – à la Meek Mill – doesn't sound like such a bad idea. All the better to whet your appetite for the restaurant's dressed-up Chinese menu, including hand-pulled noodles and their perfected take on crunchy-skinned Peking duck.