The Pocket Jacket – Before you is a reproduction of a favorite jacket of Lance Corporal Jack White, a recipient of England's highest honor, the Victoria Cross. Jack White was known for being a bit of a bad ass and while Cool Hunting was looking for gear during their Zambian Adventure, the guys at Private White V.C. were called on to make a rugged jacket. There wasn't anything more bad ass than the one Jack White had worn for years. The Pocket jacket is made from sturdy cotton weave and refined with a Nappa leather collar. The stress points use copper rivets, and lap seams cover the jacket to ensure long-lasting durability.
Source: Private White V.C.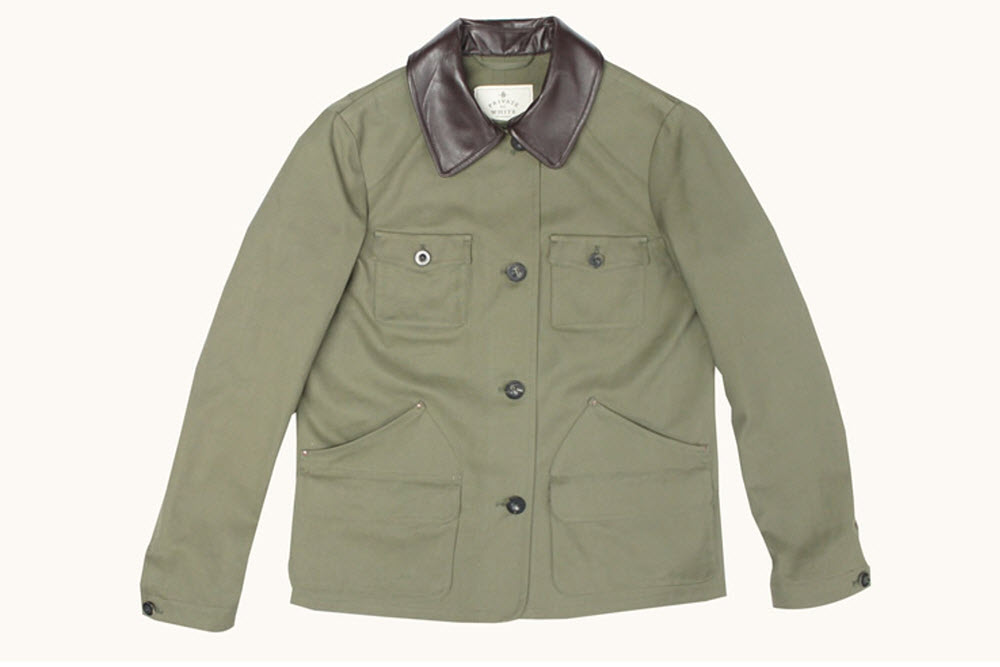 Refuel Propane Tank Gauge – The Refuel propane tank gauge is a little contraption you stick to your propane tank and allows you to track the amount remaining via smartphone. This is the ideal tool if you happen to be missing arms, and lack the ability to lift the propane tank and give it a good shake. Seriously? A $50 tool plus a compulsory iPhone app just to know how much propane is left in a tank? The Refuel proves that technology can take many steps forwards, but every once in a while it can take a step back.
Source: Quirky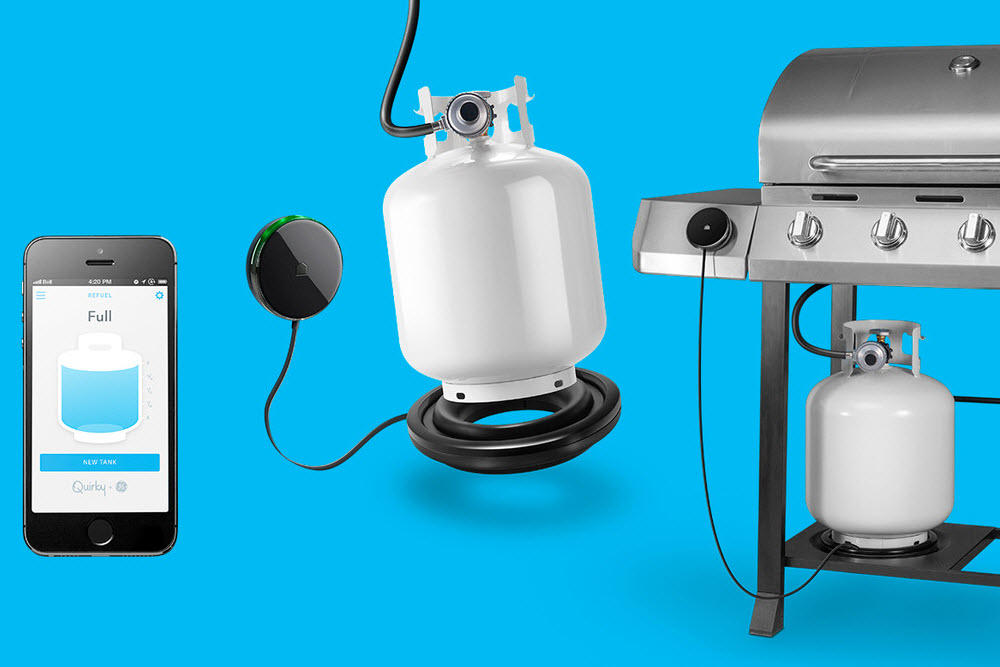 LEGO Tumbler – Christopher Nolan's vision of Batman and Gotham has always been more brooding and geared toward adults, but its popularity couldn't stop it from becoming part of the LEGO family. After much anticipation, LEGO officially reveals that the precursor to the Batmobile—the Tumbler—will now be available. There will be over 1,500 pieces, and the Tumbler will be a 15-inch LEGO replica of the same vehicle from the trilogy. Save your pennies because retail is set at $199.
Source: LEGO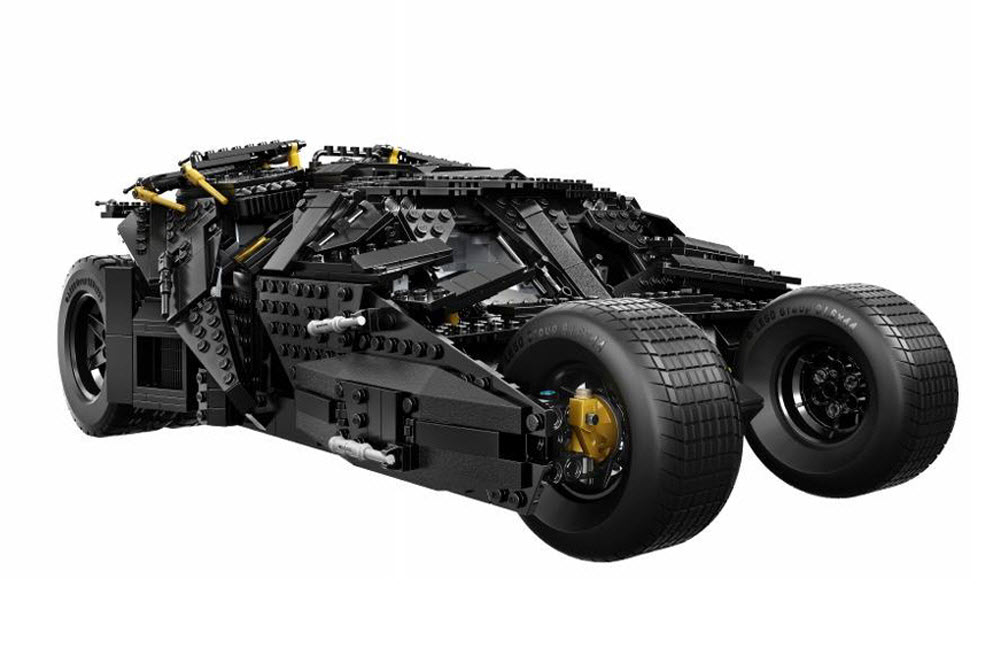 AER Duffel Bag – Compartmentalization is where AER's duffel bag stands above other sport bags. Anyone who shoots straight between work and gym know the hassles of having different bags, or the wrath of finding sweaty gym shorts next to the MacBook Pro. AER is all about keeping those world's apart with their new duffel pack. The main compartment is for your gear, and comes with a ventilated pocket for your gym shoes. Than there is a separate compartment to house all your office stuff with pockets specifically for your charger, cables, and tablets. From the exterior, it looks like your regular duffel and the water-resistant ballistic nylon means it can take a bit of a tumble and can keep on keeping on.
Source: AER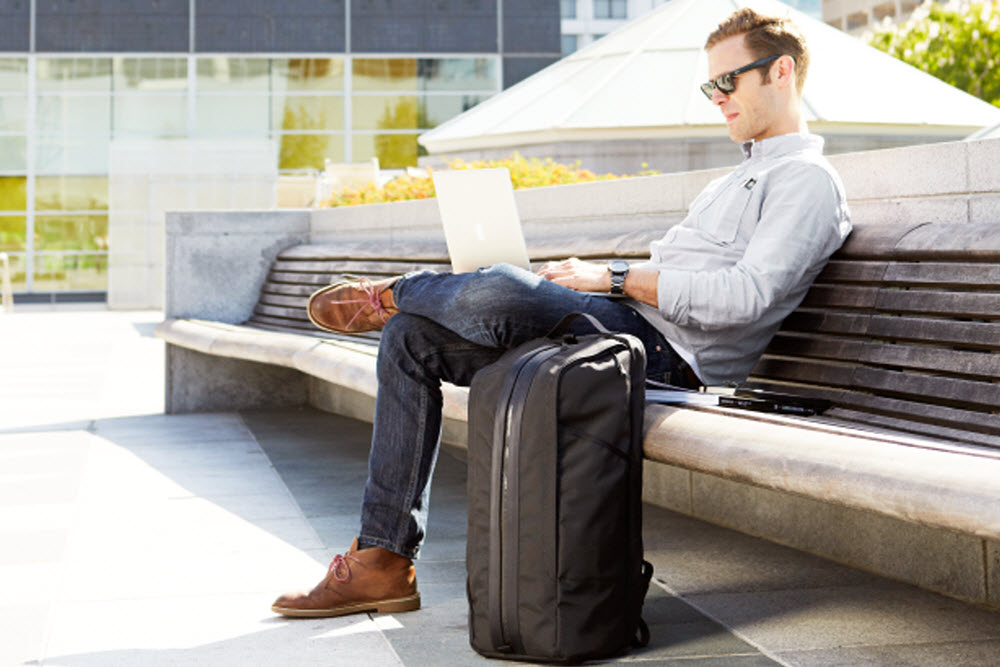 Versace Leather High Top Sneakers – What's one of the quickest ways to tell people you're rich? I got three words for you. BIG. GOLD. MEDUSA. There's no question that fashion has found a partner in athletic shoes. From Martin Margiela to Raf Simons, and now the big dog, Versace, jumps right in. The leather high top sneakers aren't meant for the hardwood, and you probably couldn't use them at the track, but it does have some of allure. Using premium leather and a laceless design, the sneaker's centerpiece is the ridiculously large gold Medusa face across the tongue. If being ostentatious is part of your repertoire, then these things come in both black and in white.
Source: Versace