Dover Street Market x UNDERCOVER – After a successful campaign with Supreme, Japan's UNDERCOVER moves onto another familiar Supreme collaborator. Dover Street Market is the latest to team up with the Japanese label and the promising collection starts off with the brand's signature "U" logo. Unlike the usual tonal "U," this one has a repeating hamburger motif; complete with eyes and fangs. The design will arrive in a couple of colorways and retail is set around $93.
Source: DSM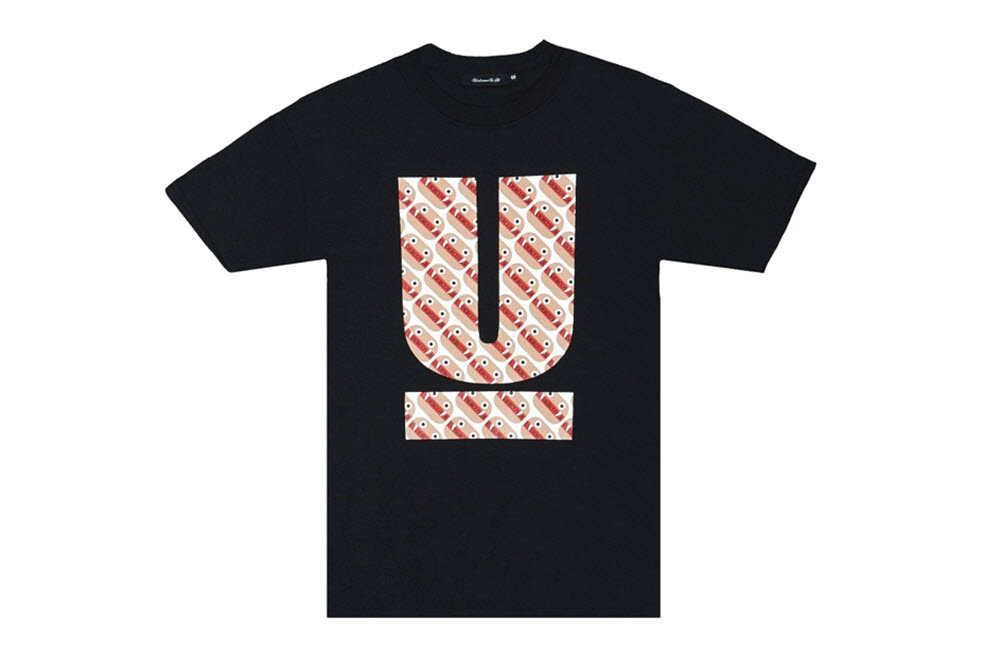 Alex Olsen x CallMe917 – Alex Olson has been on a tear, and the dude comes correct with his latest series of decks. Call Me 917 channels the colors and allure of vintage sex ads for the collection of decks. As the lines between street and art continue to blend, these erotic graphics plastered across the back graphic is capturing the attention of collectors outside of skate culture. The small series of three decks are available now, and retail at $55.
Source: CallMe917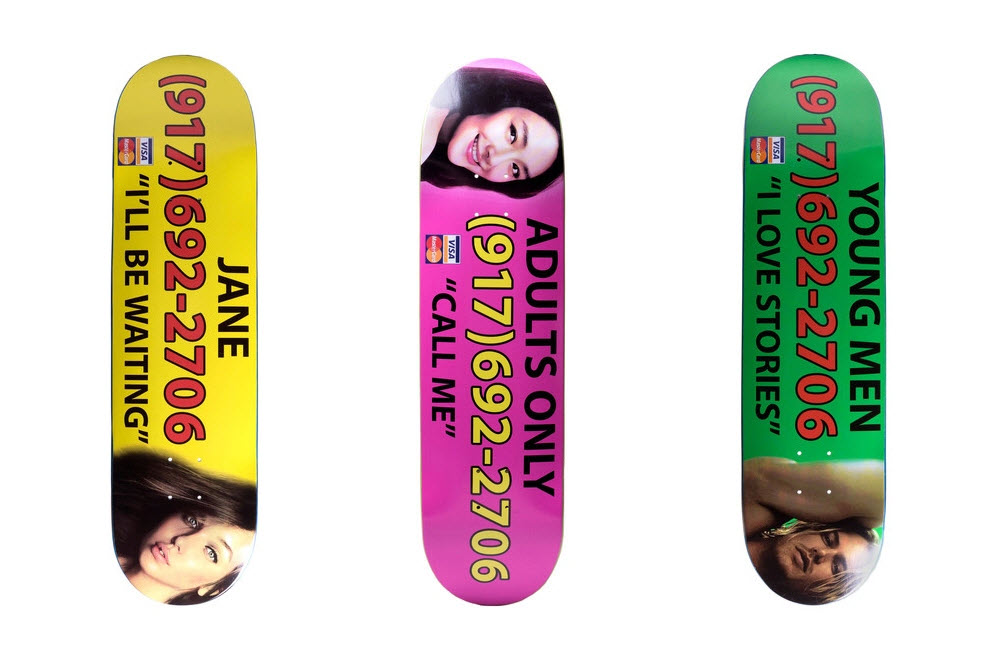 Boedga x adidas Consortium – Bodega is has consistently killed it with their collaborations, and this latest round with adidas Consortium is no different. Using Stanley Kubrick's iconic 2001: A Space Odyssey film as an inspiration, the Boston-base retailer turns up an interstellar rendition of the popular ZA Flux . The uppers start with a black woven base and leather detailing along the collar, and jumps to a speckled off-white midsole. A yellow and orange outsole wraps around the shoes, and the orange heel tap and the yellow interior finish up the look.
Source: BDGA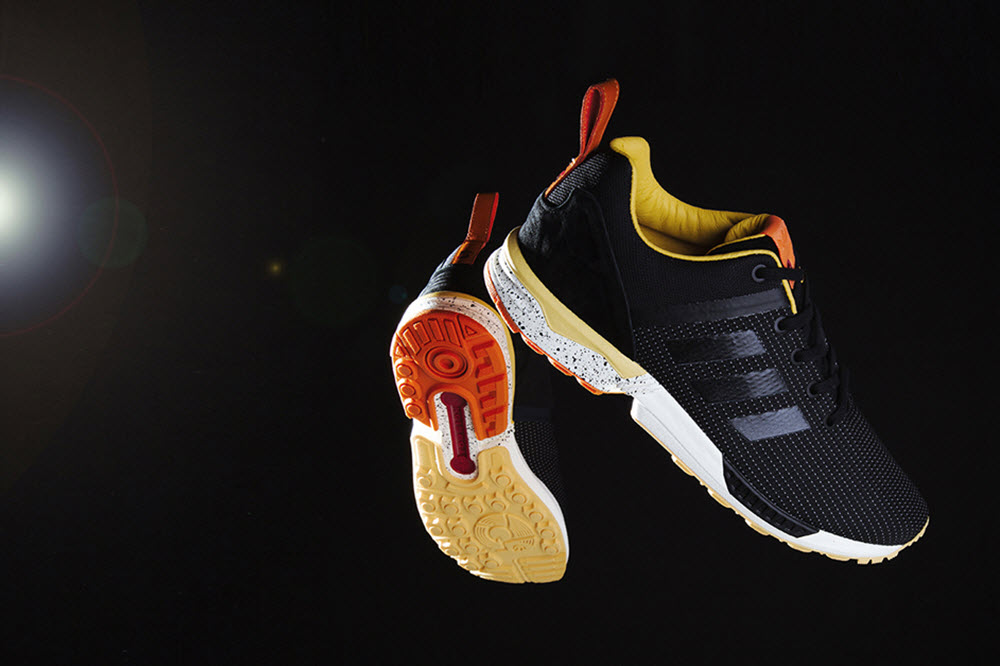 Star Wars Diffusers – Star Wars will never miss an opportunity to capitalize, and this time the contrived project is with the online store, The Library Boutique. Choose between the Death Star, Millennium Falcon, and R2-D2 as a diffuser for the array of cosmic scents. Each figure is made from premium white ceramic and will hold a few drops of perfumed oils. How much do you expect to pay for something that you don't need? It'll be $850 for one of these ill-conceived diffusers, but it does allow you to pick one accompanying scented oil.
Source: The Library Boutique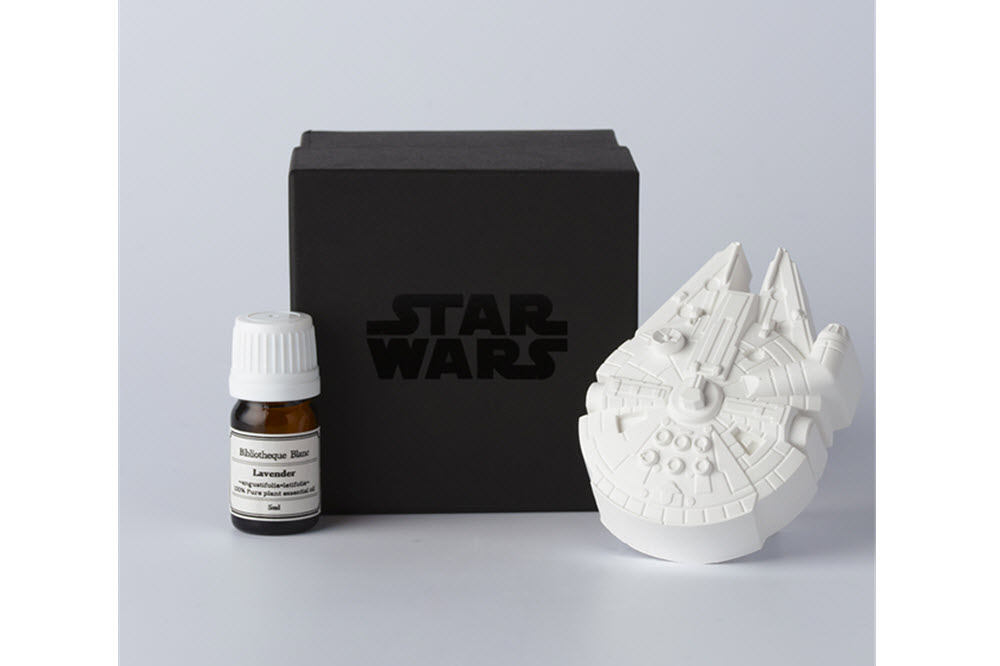 Nano-B Toothbrush – Charcoal isn't just great for grilling food. Besides heating up the BBQ, it can filter water and is pretty good for your teeth. The new Nano-B toothbrush takes advantage of bamboo charcoal particles to create bristles that leverage the natural materials. These nano-particles whiten your teeth, kill bacteria, and are softer on your enamel and gums. They're also double layered to get to those hard-to-reach areas, and comes with its own travel case.
Source: Nano-B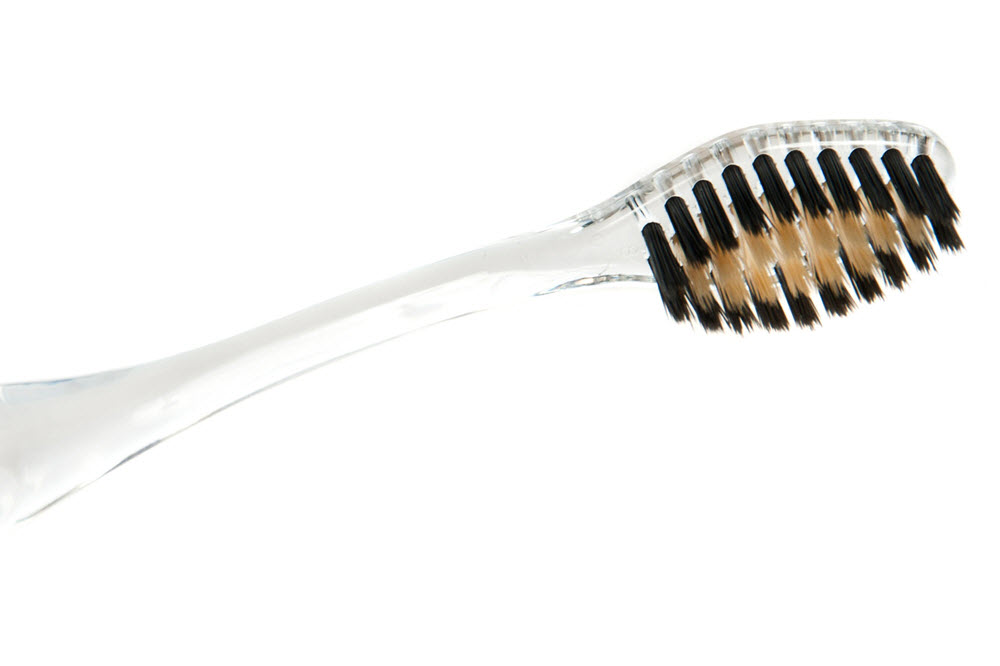 Knight Rider K.I.T.T. USB Charger – Maximizing you car outlet with a couple of USB chargers is nothing new, but now you can do it in style. Think Geek hits fans with another standout USB car charger and this time, it involves Knight Industries Two Thousand (KITT) from '80s hit Knight Rider. The device plugs easily into your car and offers two USB outlets that are capable of 1.0 Amp charging. In addition to powering up your devices the charger also has oscillating light bars and 11 different KITT specific audio responses.
Source: ThinkGreek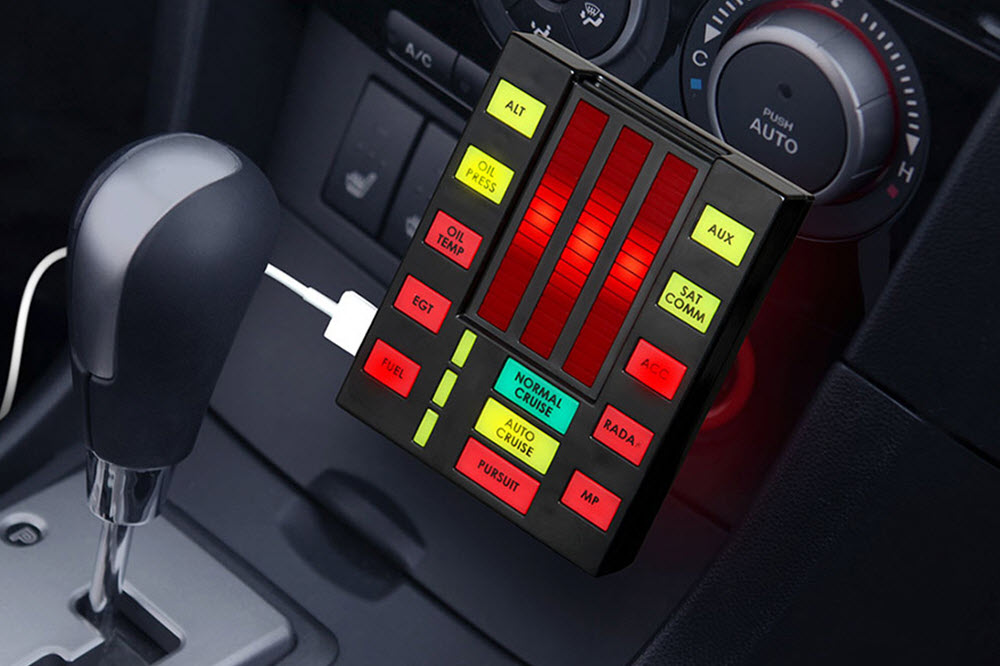 Vans Classic Slip-On "Veggie Leather" Pack – The Vans's Classic Slip-On has been a SoCal favorite for decades, but this Spring has Vans updating the icon in premium leather. Vans is dropping the familiar textile canvas in favor of supple vegetable-tanned leather with some suede collar lining. The white vulcanized sole maintains the skate pedigree, while the soft leather uppers exudes class. Look for two colorways to drop with each pair retailing at $80.
Source: Bows And Arrows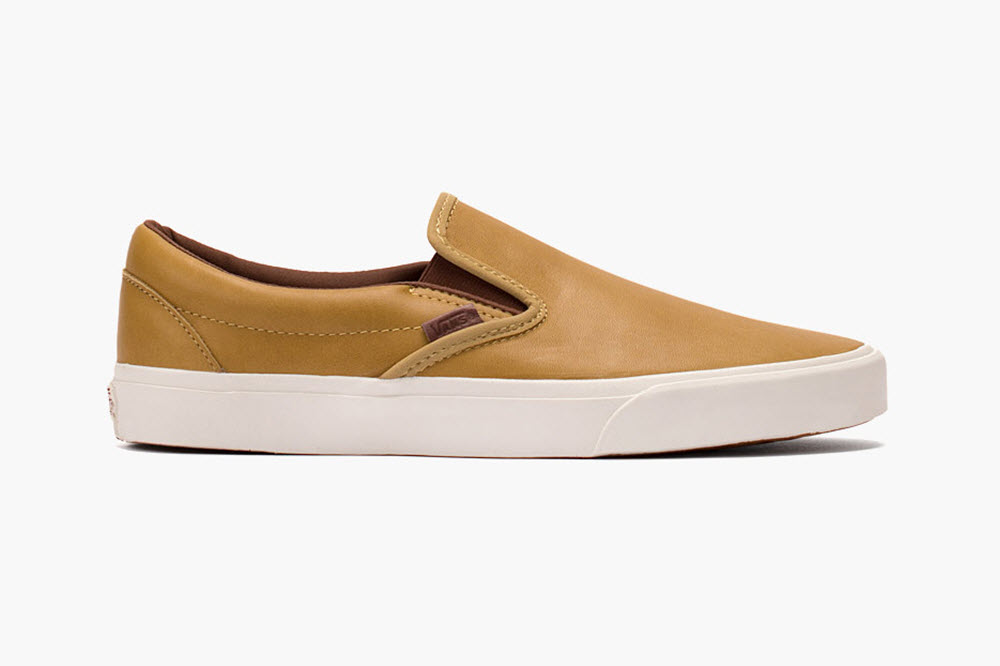 Alterior Belt + Keystrap – Using the finest vegetable-tanned leather imported from Italy, Alterior has created a belt with the finest craftsmanship Vancouver has to offer. The functional belt arrives with a removable Keystrap and both employ hand stitch detailing, detailed laser etching, and durable waxed polyester thread from Germany. The belt and keystrap will arrive in a beautiful Canadian birch presentation box, and hardware is military grade from the USA. Using the finest products from all various countries, Alterior has a world class belt on their hands.
Source: Alterior