The fashion elite descended into Long Beach the past two days for the largest actions collection of street, sport, and accessories. While retail sales have been dwindling, the amount of exhibitors at the trade show proved that the industry was alive and well. The heavyweights were of course present with plenty of next season to show to sellers, but what was more impressive were smaller brands coming into the scene. Here are a few highlights of the Agenda trade show in Long Beach.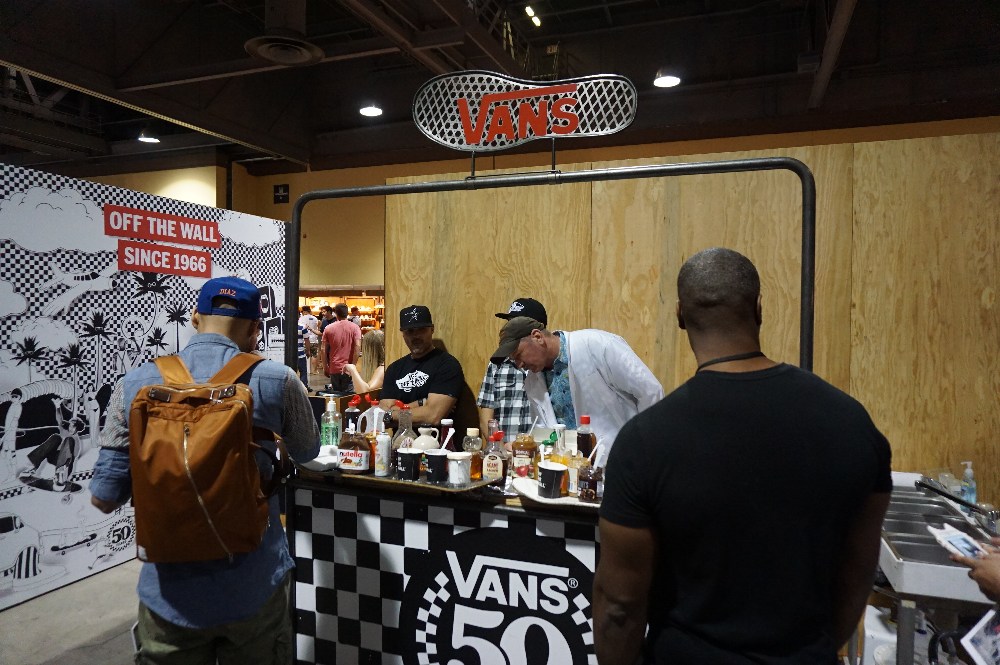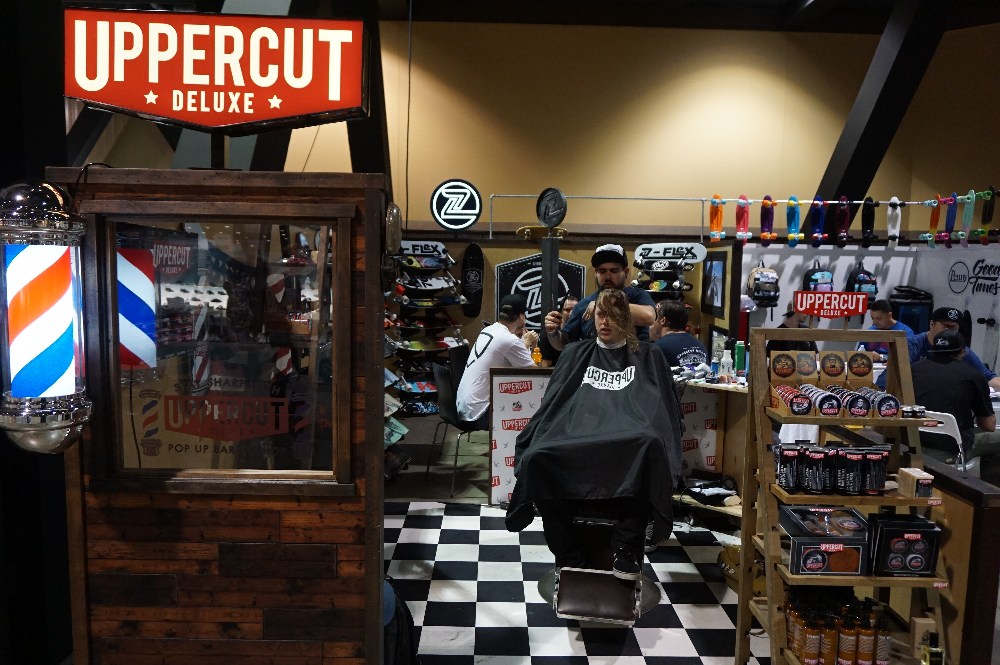 Mighty Healthy – The nicest way to put this is that Mighty Healthy has been on hiatus. The popular New York brand has missed a few seasons and only released a couple of capsule collections, but you can expect the brand to be back very soon. Mighty Healthy continues to keep it skate with a full range of pieces with plans to incorporate storytelling. There will also be plenty of collaborations in the works.
Source: Mighty Healthy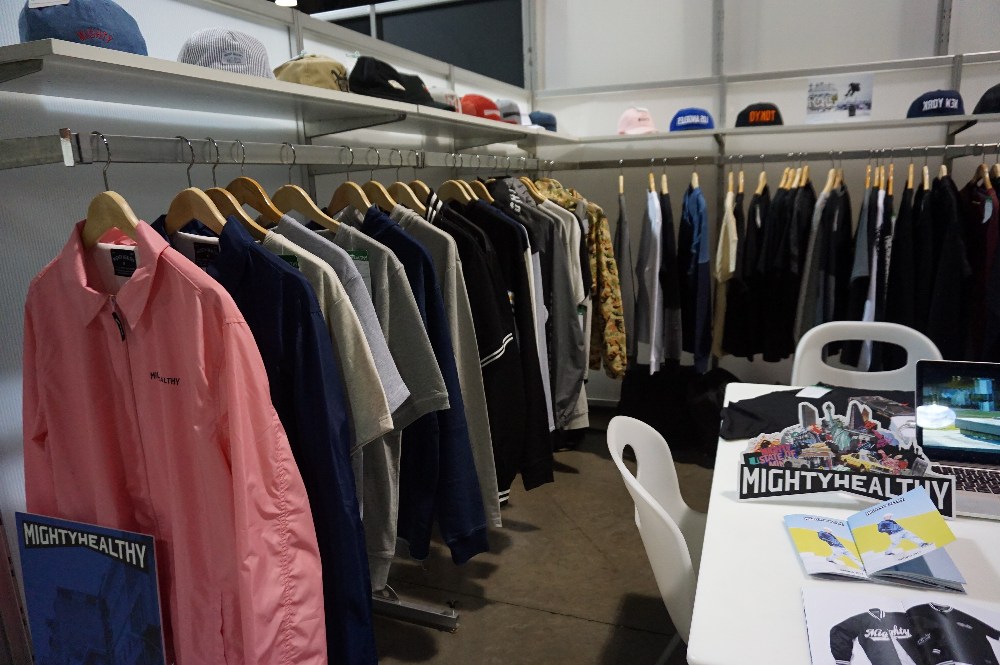 40s & Shorties – This SoCal brand is coming on stronger than ever, and they continue to move beyond just emoticon-inspired socks. Caricatures are still a prevalent theme across the new range of socks, but there is also an extensive range of T-shirts and other apparel. My personal favorite were the air fresheners, and the standout was Dave Chappelle as Prince offering some fresh pancakes. Read our in-depth interview with the brand back in 2014 here.
Source: 40s & Shorties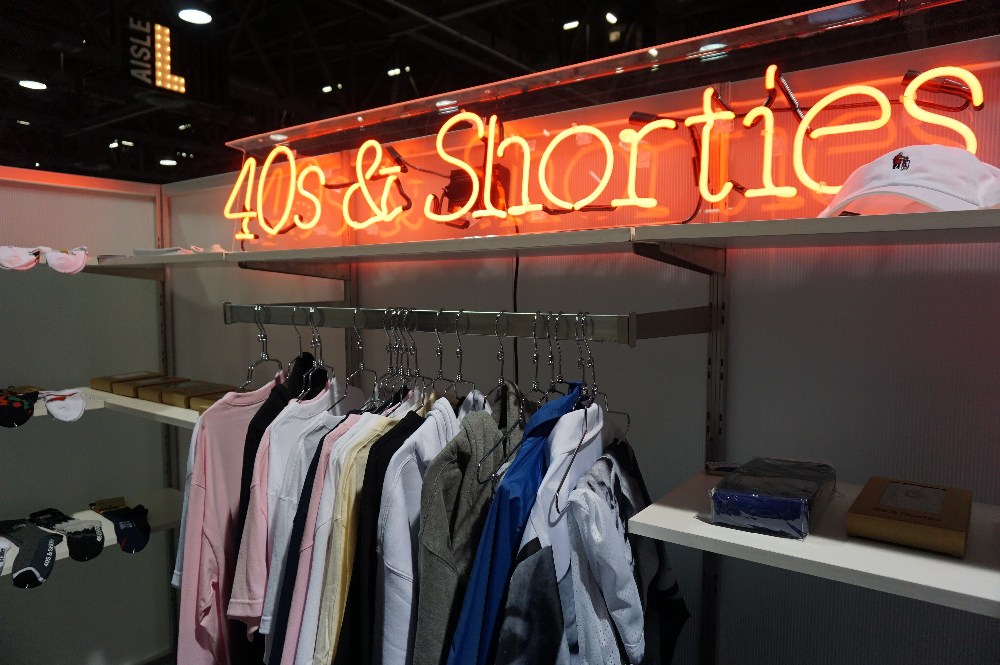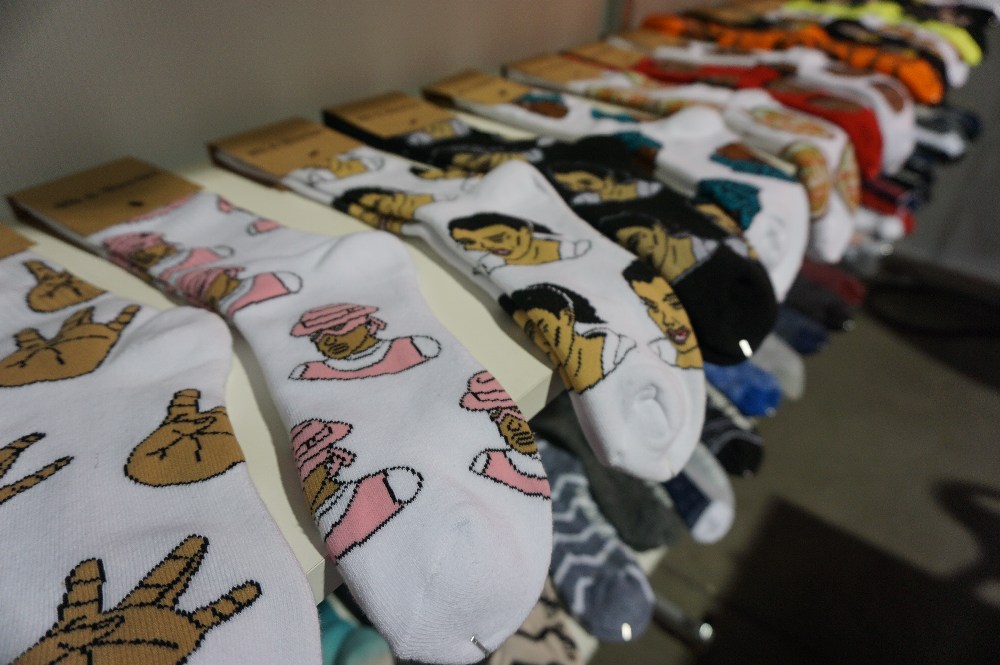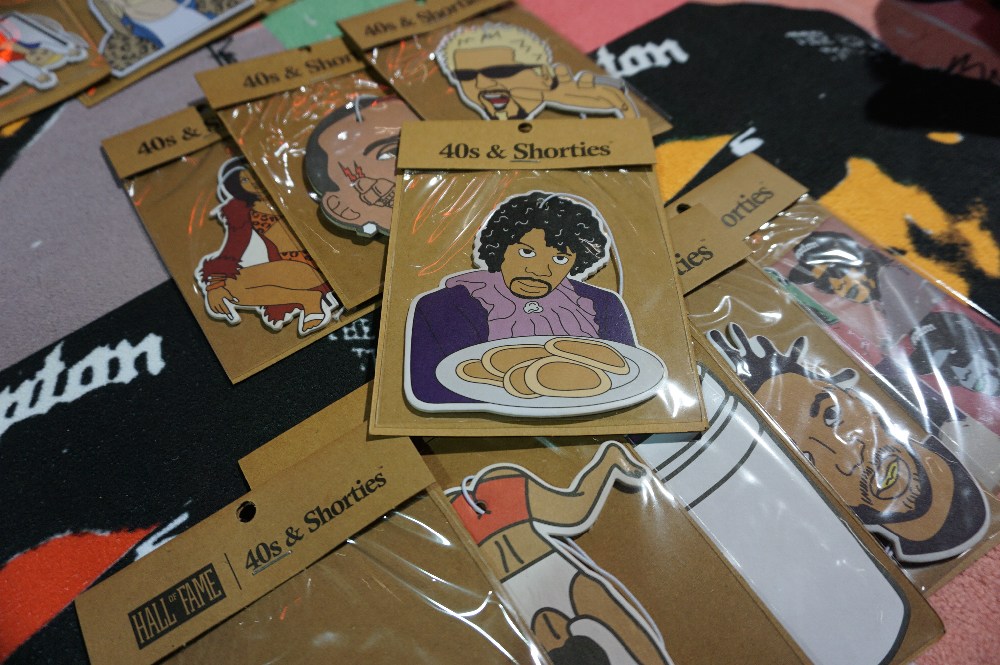 Patagonia – Patagonia takes the lead when it comes to incorporating recycled materials across their line of surf softgoods. While the last season saw a handful of pieces with the updated textiles, the upcoming collection will be a wider and broader range of shorts, rash guards, and tees made from recycled goods. In addition to using considered materials, Patagonia also participates in Fair Trade, working with manufacturers that provide living wages to their workers, and everything is backed by an ironclad guarantee.
Source: Patagonia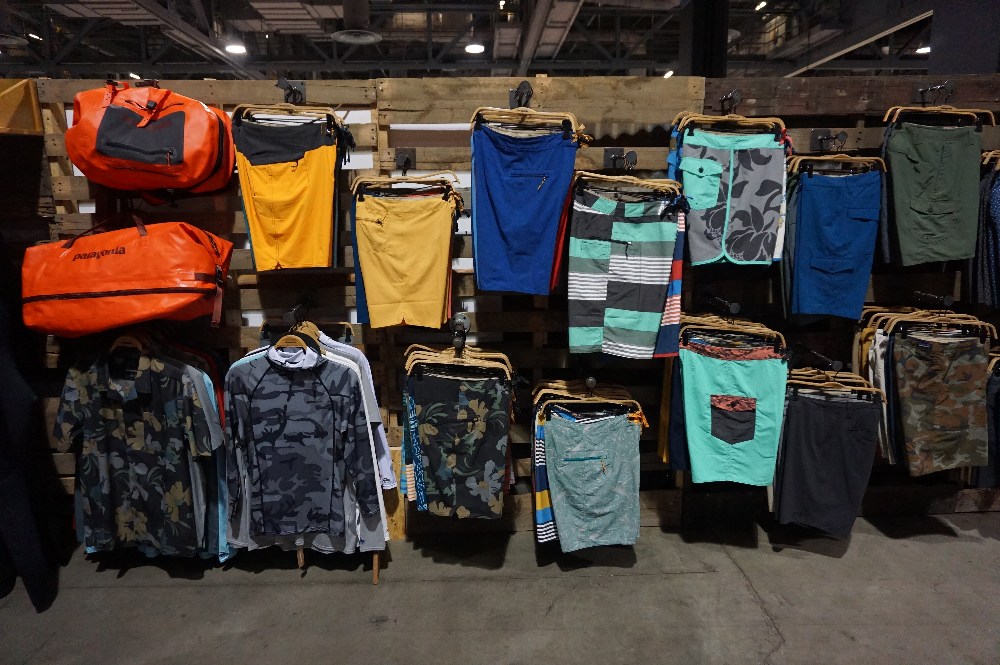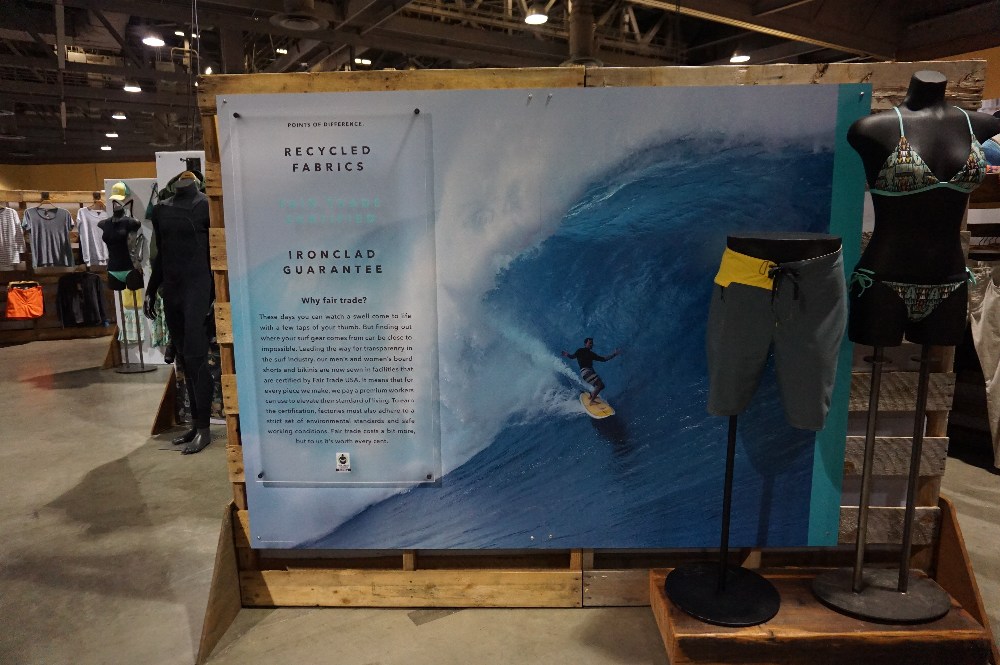 Stussy Women – While Agenda has typically been a men's show, this season had an entire section dedicated to women who appreciate surf and skate culture. Stussy is an industry leader when it comes to street and sportswear that continues to participate in developing pieces for women. After a quick start, the SoCal brand has plans to move forward full steam. In addition to T-shirts, hoodies, and other casual apparel, Stussy has plans to develop an entire collection of swimwear for women.
Source: Stussy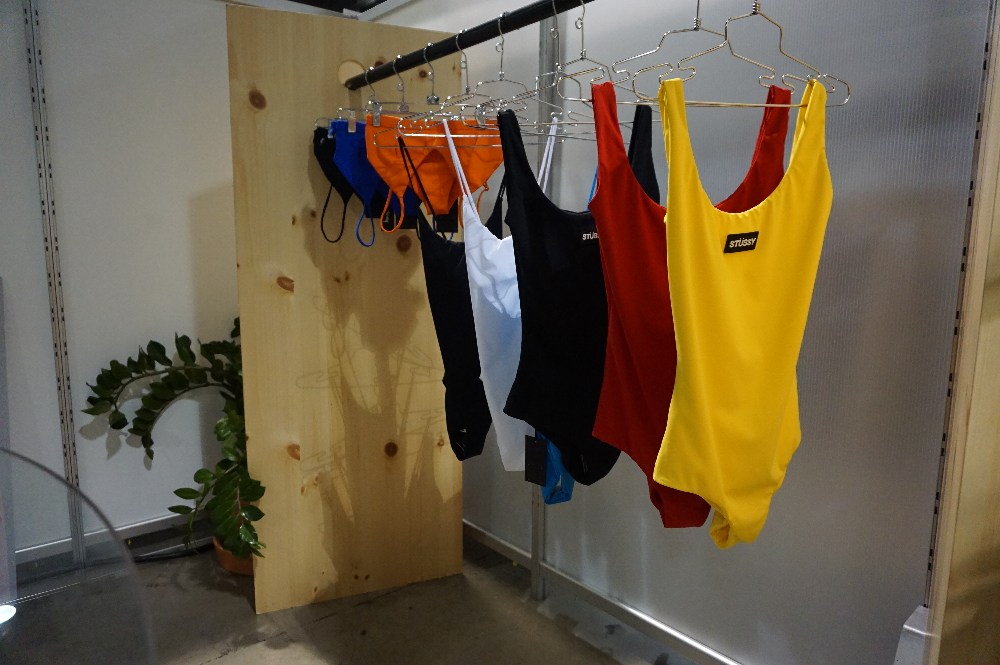 WKND Brand – Coming out of Los Angeles is a burgeoning skate brand that proudly makes all of their skate decks right here in the US. WKND has a pure love for skate and releases new editions every two months, and they continue to produce in small and limited numbers to maintain the integrity of their products. The next step for WKND is apparel and they'll start with graphic T-shirts and canvas dad hats.
Source: WKND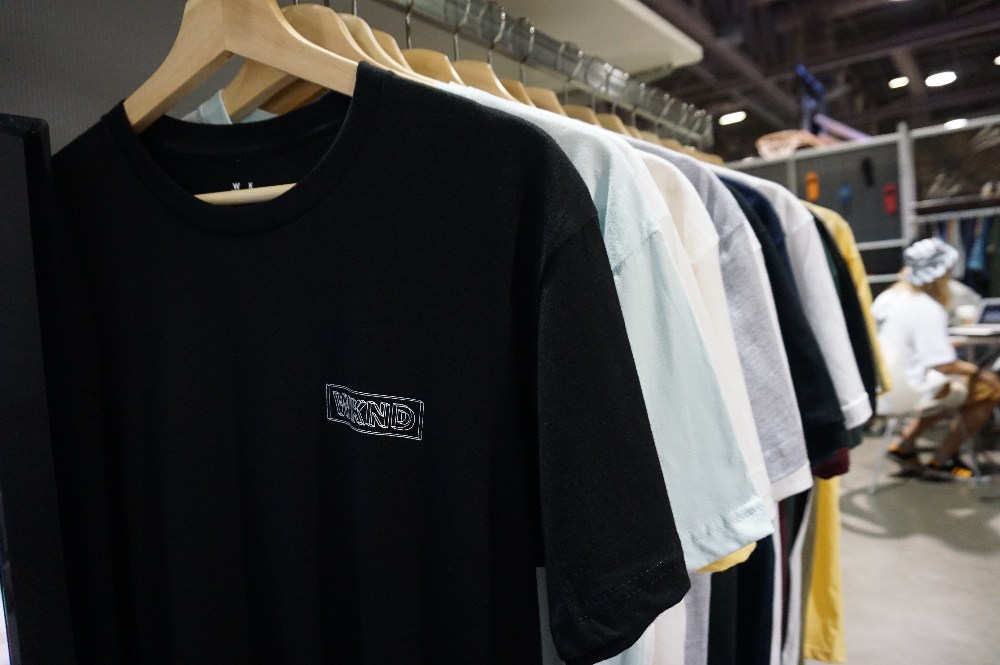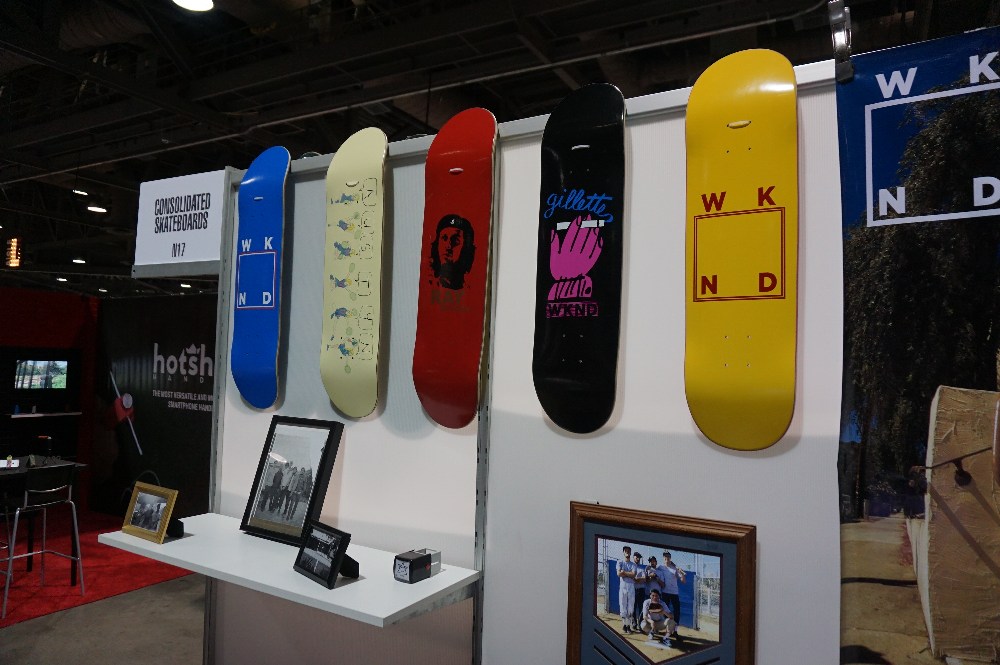 Fairplay – The hardest working brand continues to be Fairplay. While most budding brands are content with a few pieces per collection, this Los Angeles-based brand has multiple deliveries per season and have plans to aim even higher. The future looks bright with camouflage prints treated with acid and stone washing, along with more incorporation of military aesthetics across casual sportswear. There are also future plans to work with Brooks to re-create a the Regent running sneaker with nubuck, suede, and reflective 3M embellishments to celebrate the 75th anniversary of the "Battle of Los Angeles."
Source: Fairplay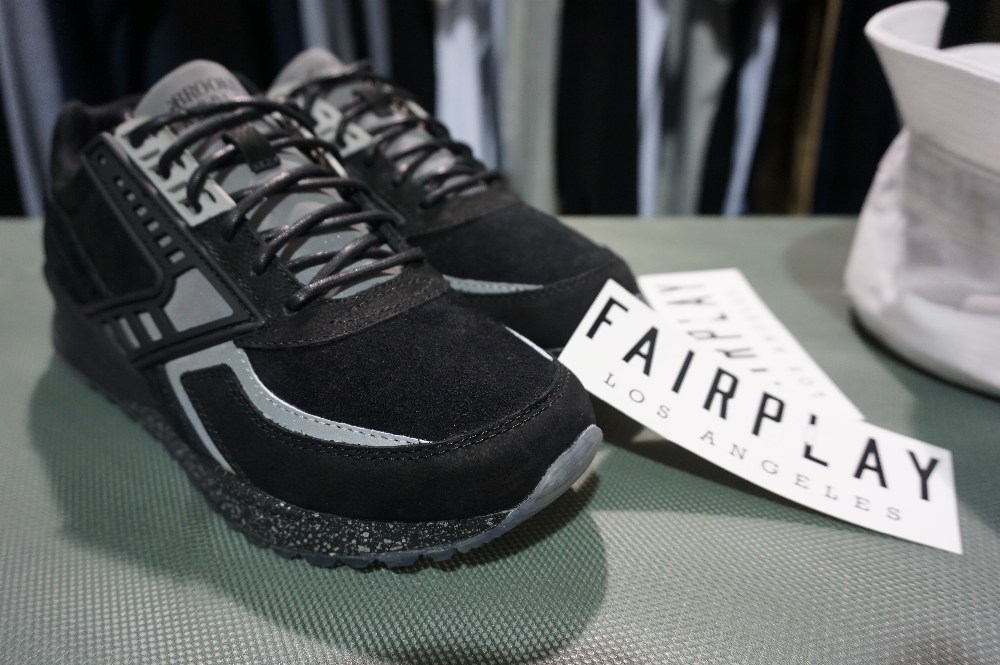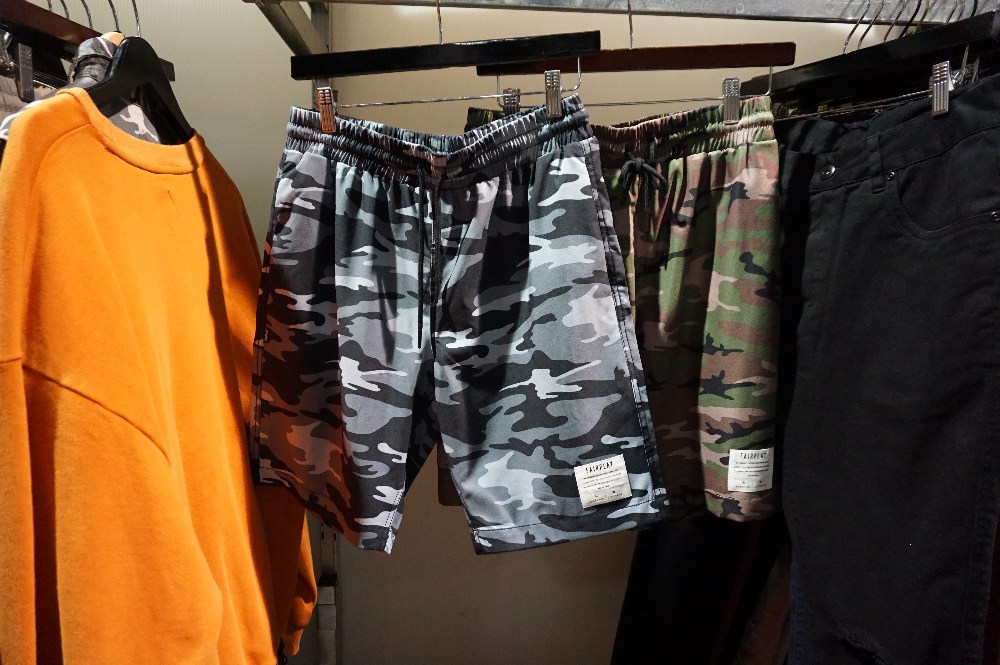 ourCaste – I've been a long time fan of ourCaste and this Newport Beach brand continues to expand on their menswear collection. The most impressive feature of ourCaste products is their attention to textiles. While each piece is casual and contemporary they are also made from premium performance materials. Their long-sleeve button-downs are treated with moisture wicking, and also more breathable. Shorts are laser-cut for better fits, and come with welded pockets. ourCaste approaches each piece, regardless of how banal, with an additional moment of consideration; and it's worth something.
Source: ourCaste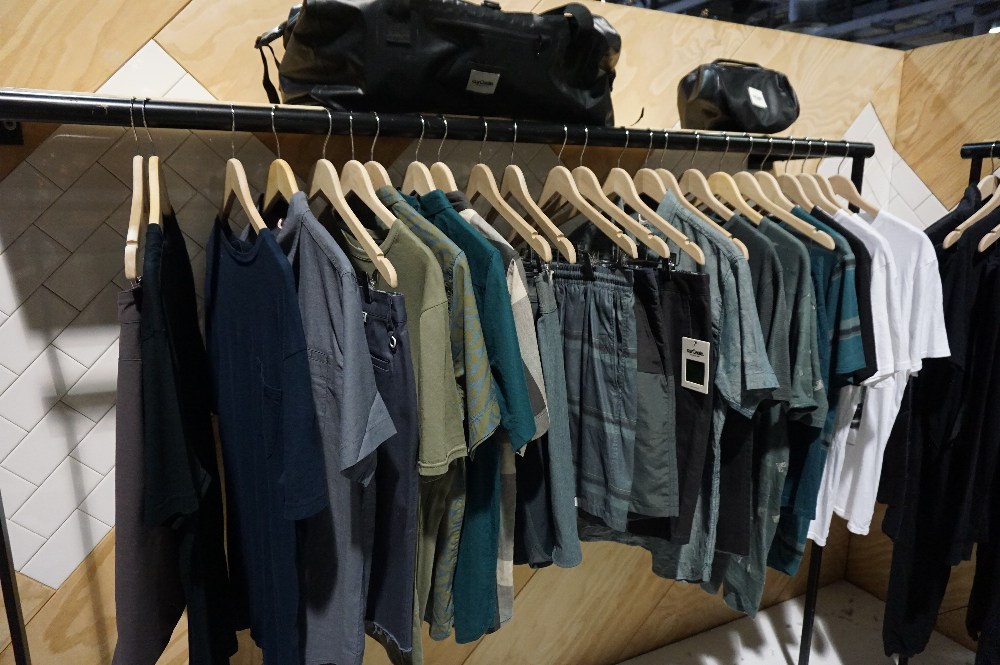 James Brand – The most impressive brand at Long Beach has to be James Brand. Here, we have three designers from Nike with backgrounds in industrial and structural engineering, working nights and weekends to create a knife company. Made entirely in the US, the James brand is a knife company built from the ground up, and storytelling is at the heart of their brand. The knives are beautifully crafted, and removed from the traditional-design of other brands all in an effort to make the knife an essential every day carry for those that enjoy the casual skate and surf lifestyle.
Source: James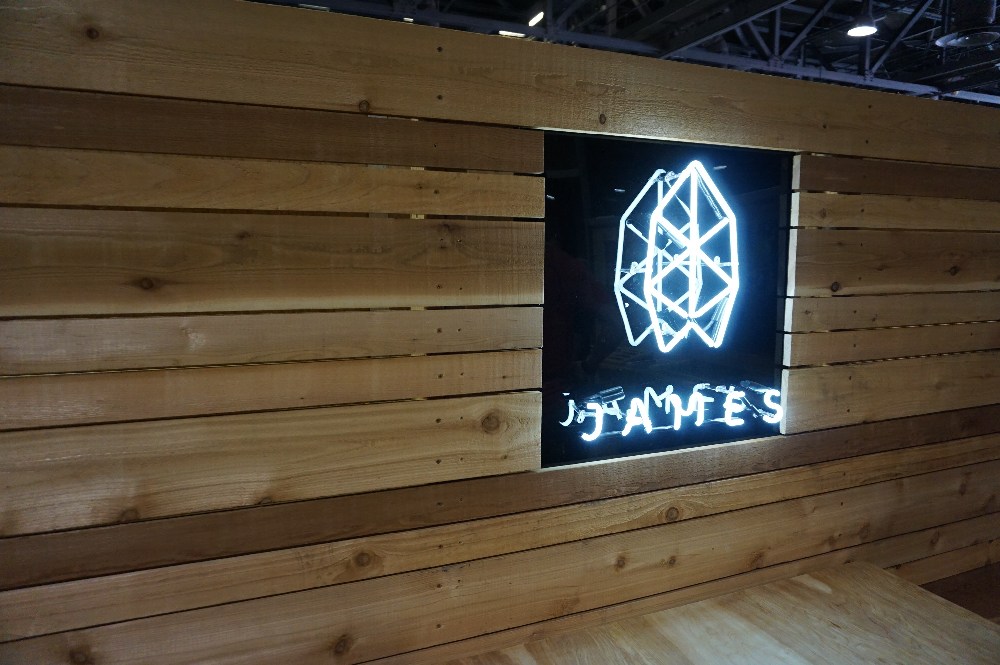 ***