Converse Jarajara All-Star – The classic Chuck Taylor has been available in an array of colors and prints, but this latest Jarajara pack is a complete transformation. In Japan "jarajara" is a euphemism for chains and coins; a derivative of the sound metal makes when they clink together. The Jarajara collection begins with the Chuck Taylor in an all over chain print, and then accented with a faux gold chain around the uppers. The Jarajara will be available in navy and red, and both colors are due out in select Converse stores in late July.
Source: atmos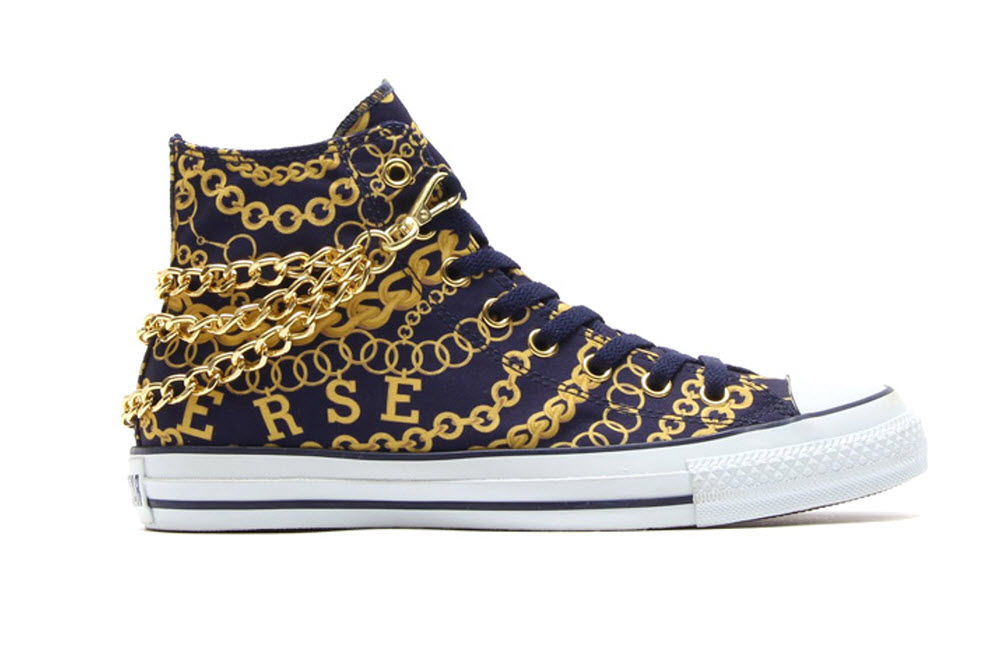 Intel Broadwell – What do Apple, Google, and Microsoft all have in common? They all have chips made by Intel, and the hardware maker throws everyone in a loop with their new Intel Broadwell. The chipmaker isn't known for their hard goods, but the best way to show off their new Core M processor was to build the Broadwell. The tablet uses the latest Intel chipset that takes advantage of more recent nano-technology developments. Besides the advantages of having a more powerful processor, the Core M allowed the tablet to be thinner and lighter than anything else on the market. It is 0.3 mm thinner than the iPad Air, and weighs only 670 grams. The Broadwell is currently a demo that is running Windows 8.1, but the technology it embodies will most certainly translate to iOS and Android.
Source: Engadget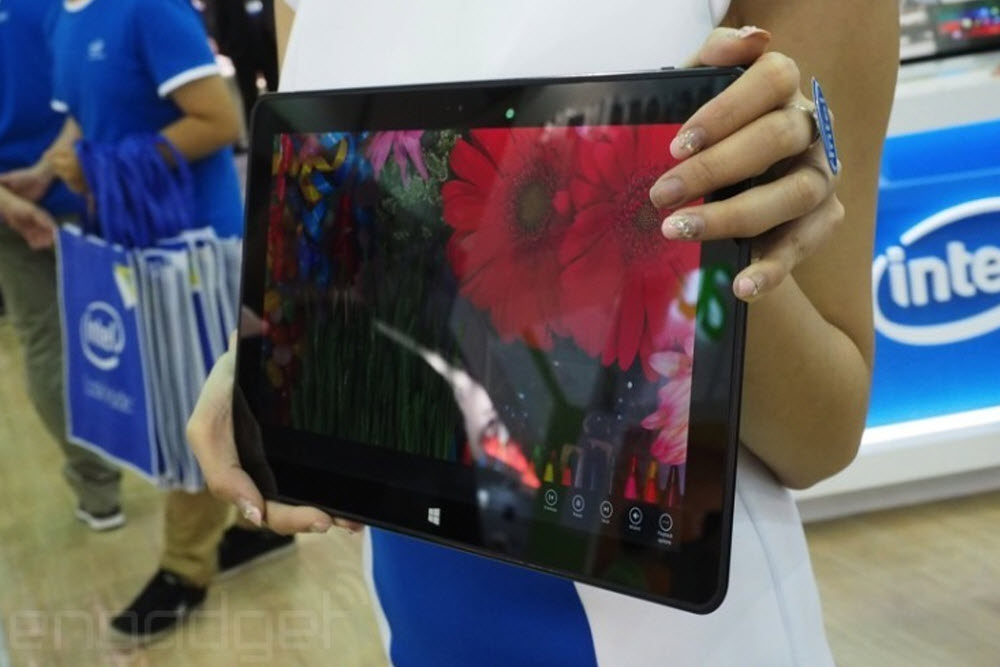 LEGO Mini Cooper – LEGO once again firmly shows their footing in pop culture with the release of a special model of the Mini Cooper. The Mk VII was the final generation Mini that was true to it's original design, and LEGO captures the classic in the timeless British racing green. The vehicle comes with the traditional trimmings such as the white roof, racing stripes, white wing mirrors, and hidden in the trunk is a picnic set. It's going to take 1,077 pieces to create your own little Mini, and you'll have to wait until August for this special edition to release into stores.
Source: CNET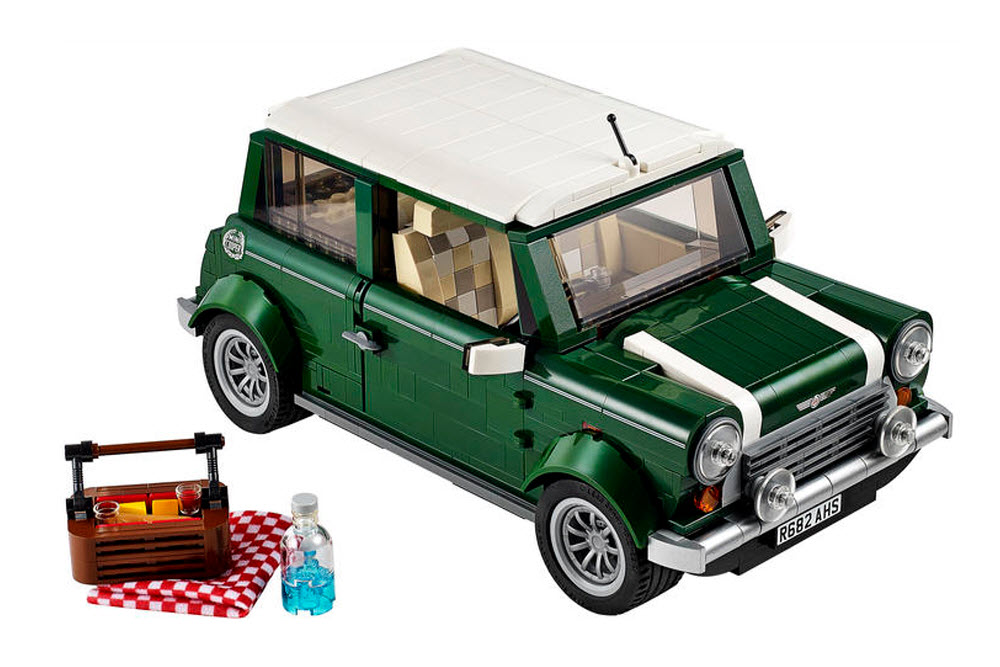 Pikaplant – For those of us that don't have a green thumb, there is still a way for us to have a plant at home. The Pikaplant Jars are blooming plants that require absolutely no maintenance. The specially selected florals are hermetically sealed into their own jar. The sealing process creates a 100% humid environment and provides nutrient packed air the plant can live off of.
Source: LeapsInnovation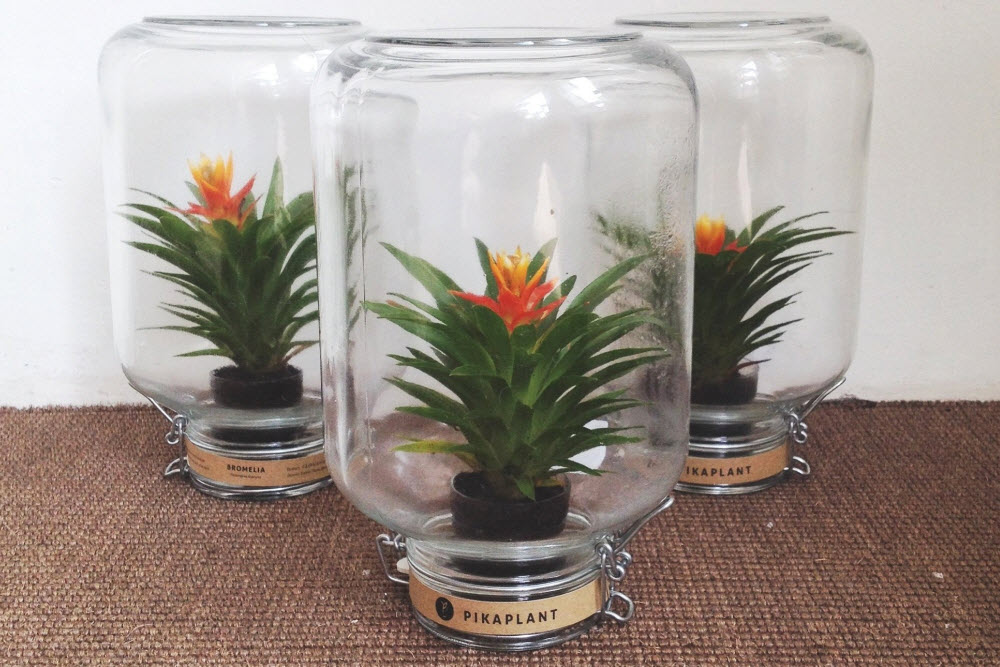 CLOT Summer 2014 From Dusk Till Dawn – Kevin Poon and Edison Chen have the sort of lifestyle that has them going hard all day all night, and this work ethic is the inspiration for the new "From Dawn Till Dusk" collection. For Summer 2014 CLOT focuses on heavy cut and sewn pieces that are appropriate for the streets, as well as night life. Pulling double duty in humid Hong Kong heat requires the pieces to be breathable, and lightweight. Look for M-65 jackets, baseball raglans, and other wovens that are ready to adapt to the rising temperatures. In addition to all of the cut-and-sew CLOT remains a streetwear label and will also have a requisite collection of graphic T-shirts and snapback baseball caps. The first delivery for the collection is out now at CLOT's Juice stores, as well as their online shop.
Source: CLOT