Streetwear is a fickle beast. Ask anyone at your favorite brand, or any fan of the culture, and you'll hear about the difficulty in keeping up with the trends that ebb and flow, evolve and diminish. San Diego mainstay 5&A Dime has had its own problems staying ahead of the curve, maintaining an identity, and keeping customers in their store. I know firsthand. From late 2012 to mid 2014 I worked the store as their lone employee. Last year, the difficulties culminated in the temporary closing of the shop to relocate and re-open in the space where they originally started. The (kind of) new location brought fresh inspiration and fresh ideas. With their new retail co-op, the family-run outfit combines two passion projects, 5&A Dime and The Good Stuff Cookie Co., in hopes of defining their identity and reinvigorating their fan base.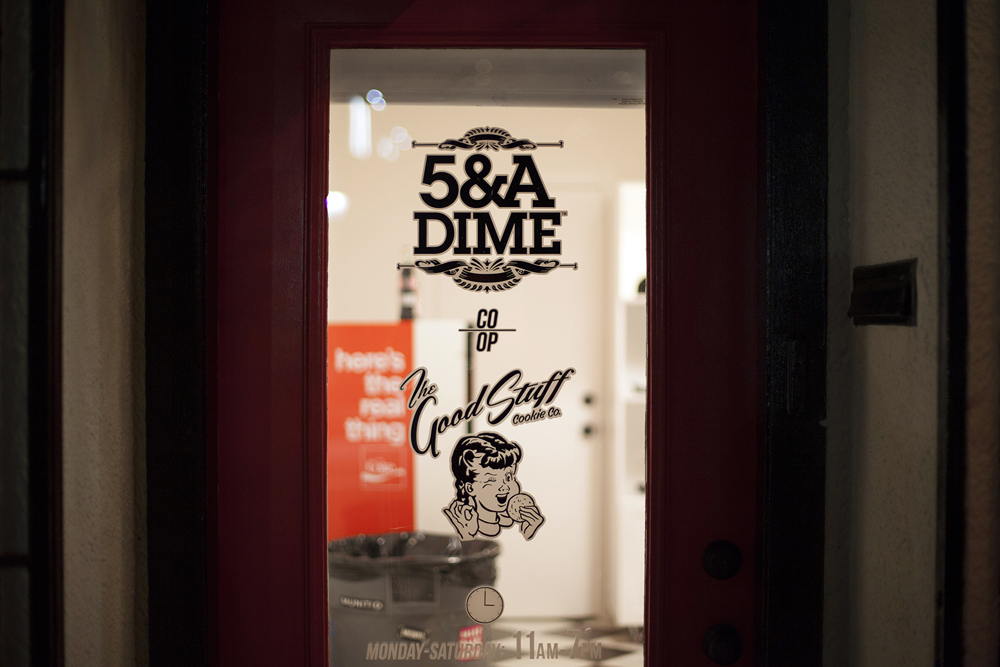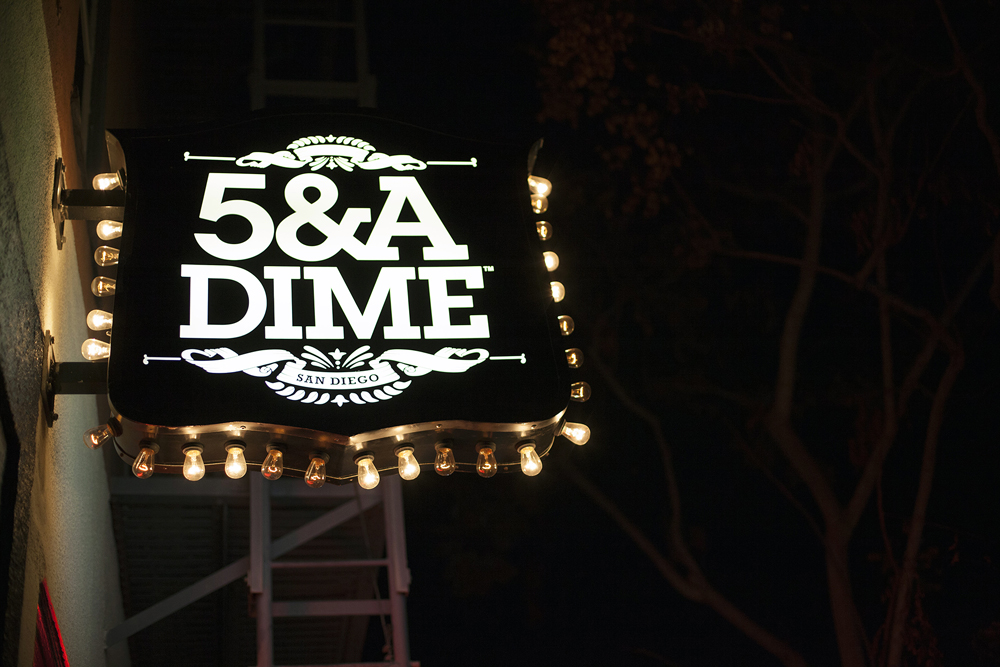 Post-recession economics haven't been easy for anyone, and small business owners in particular have been met with a lot of adversity. The Huggins family falls into that group, and since 2008, they've struggled with 5&A Dime, watching the number of customers dwindle year after year. Jay and Darcie, the brother-sister duo that handle operations at 5D, have had to constantly balance creativity and new ideas with a shrinking budget. The money drama bled into an identity issue. It's hard to assert yourself through design, marketing, and product when you have no capital to push those facets of the business. When the aesthetic and creativity of your goods start to slump, consumers and fans look elsewhere. Customers were looking for fresh product – 5D was looking for customers. Once they're looking elsewhere, morale gets low. San Diego is a culturally diverse city with many demographics to reach, but 5&A Dime was coming up short. They tried a "Reset" in 2014 that lit a spark, but ultimately fizzled out. Rock bottom was approaching, but the 5D family found a way to turn tragedy to triumph… (Cue "Through The Wire" on Spotify for these next two paragraphs.)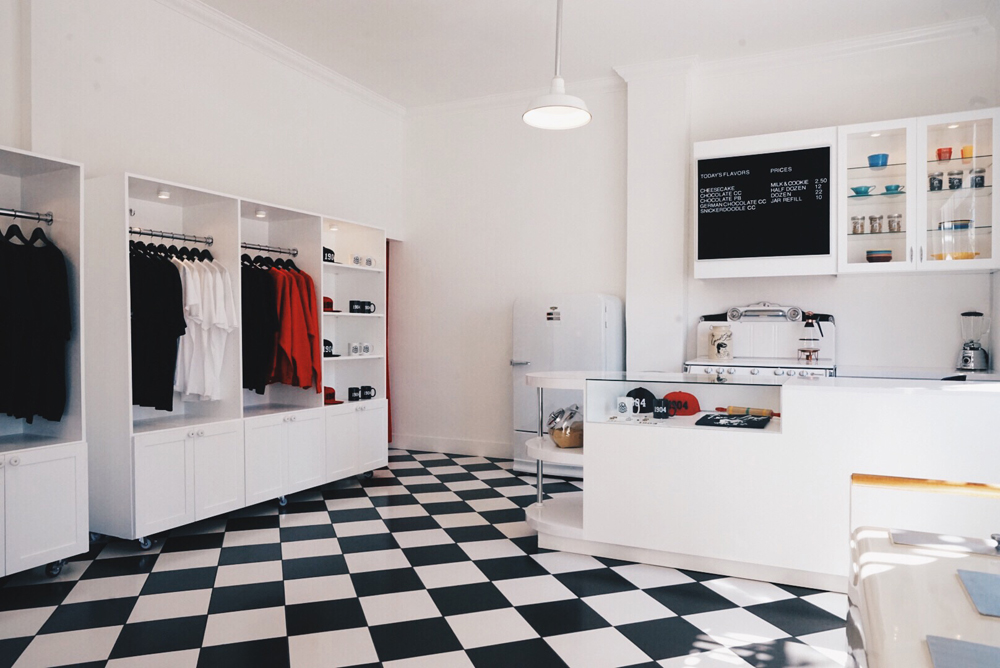 Enter the (somewhat) new and definitely improved 5&A Dime / The Good Stuff Cookie Co. co-op. It's two family businesses, run by one family in one space. They're separate entities that live and breath together. The goal with the co-op being to strengthen what is already there – 5&A Dime – while introducing and eventually strengthening what's new – The Good Stuff Cookie Co. "Darcie and I took a step back and looked at the shop and its setbacks. We weighed our options and decided if we want to take our brands serious that we needed to make a change," says Jay. Darcie's new outlet allows her to not only express her love for baked goods while bringing a new business aspect to 5&A Dime's already vintage-inspired outlook, but it also lets her serve her out-of-this-world cheesecake-stuffed cookies. Cottage Industry and DIY business have become one of many ways people have discovered to battle the economic woes brought on by the recession. Sites like Etsy, Pinterest, and eBay have turned hobbies into money-making side jobs or even careers. Some of San Diego's more creative citizens have caught on – Jay and Darcie being two of them. Darcie's Good Stuff fits not only into San Diego's evolving business sense, but also into the look and vibe of 5&A Dime. Hence, the co-op.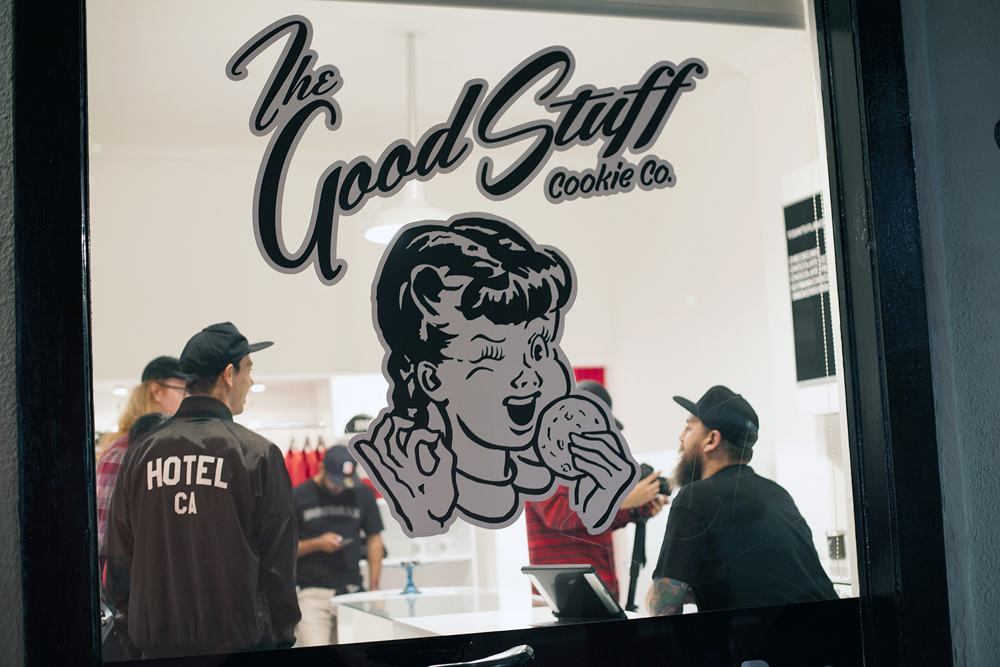 The Huggins family learned from their mistakes, and instead of putting all their eggs into one basket, they're now pushing the family's creativity and DIY ethic in two aspects that fill one space.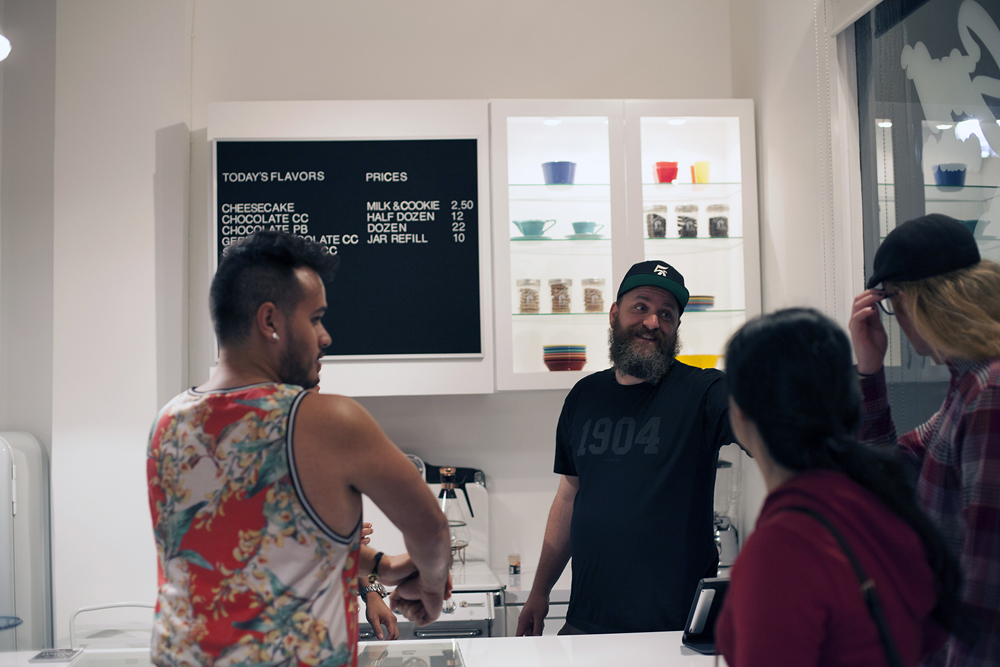 The temporary closing of 5&A Dime gave the Huggins, mainly Jay and Darcie, a chance to refresh themselves physically and mentally. Ten years of ups and downs had worn on them, so a chance to start things back up their way was relieving and motivating. Jay could focus on 5D, and Darcie could focus on getting her cookies out in the world. Not that the siblings aren't involved on both sides, but the co-op let them focus on their respective projects while also combining their joint efforts into the new gig as a whole. The shop got a new location and a much needed facelift. With the clean new look came fresh positivity and momentum. Jay, about the move, "Darcie had been rallying for years to move 5&A Dime back to its original 828 G street location to help relieve the financial pressure of having the larger shop. Once I got on her page, we closed the 701 location and moved back to 828 G. This time we would take both 5&A Dime and The Good Stuff and co-op the space… We're extremely excited to see where both brands take us." With financial problems and the lack of an identity behind them, the sibling team can now focus on what's important: the future of their business. They're now showcasing their family's work ethic and the spirit that makes 5&A Dime something special to San Diego and Streetwear.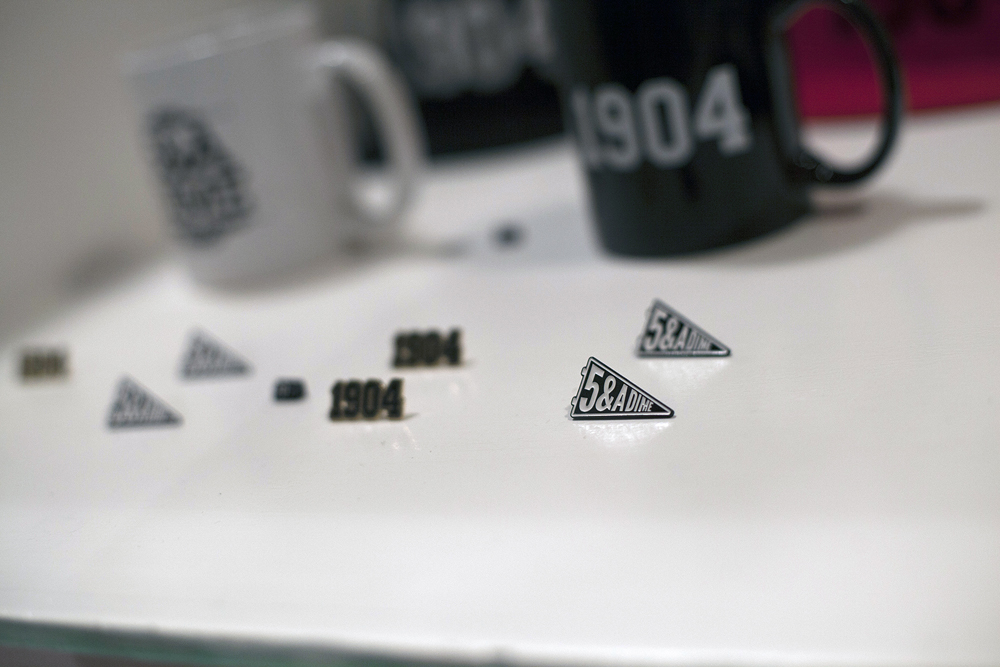 As I said above, I had the opportunity to work for 5&A Dime for over a year. I witnessed the struggles and successes of the shop on an almost daily basis. My time there helped me learn a lot about the culture I wanted to pursue a career in. I learned about independent business, I learned about the relationships between brands and shops, and I learned about how to balance your business with your dreams. It's not easy. I'm no longer with 5D, but it's all love (whaddup, Ricks?!). The time I spent there and the relationships I built are actually part of the reason I'm here writing this. Through Jay and Darcie, I befriended Alyasha Owerka-Moore (Alyasha!) who in turn (once the opportunity arose) introduced me to Ben and Bobby. The good people behind 5&A Dime gave me a shot and treated me well, so I figured it would be fitting for my first piece to shine some light on their family's businesses that I love and appreciate. I'm humbled to be a part of their history and I'm excited for their future!
::
You know how the internet works. You can check out what's new with 5&A Dime and The Good Stuff Cookie Co. HERE.
Photography by Mike Sumoto.