Context x Schott – Tucked in the capital of Wisconsin is a little menswear store by the name of Context. In the land of milk and cheese not many care about artisan denim or premium leather, but Context has crafted a following with their selection of brands. Recently Context got in touch with Schott to re-create the Perfecto jacket. Instead of the usual leather hide Context opted for premium Chromexel horsehide from the famed Horween Tannery. The result of bringing two all-American brands on board this project is an exquisite leather jacket; ready for your latest adventure. Only 60 pieces were produced for this special project, and each Perfecto will retail for $990.
Source: Context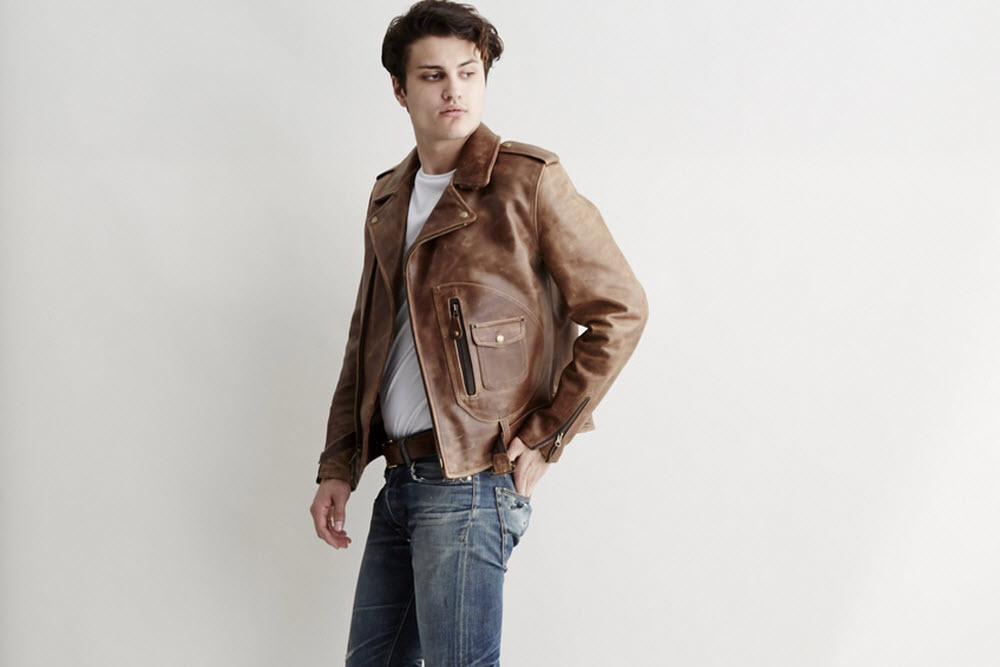 Razer Blade 2014 – The Razer brand is relatively unknown outside the circle of video gamers who are used to programming hot keys onto their 15 button mouse, or their mechanical keyboards. But, Razer does something that all brands should strive to do. They are constantly looking to improve on their product. The Blade is their flagship gaming laptop that debuted in 2013, and in one year they have updated the machine three times. Not every market concerned was addressed, but the company paid careful attention to key aspects their customers wanted. Update are expensive, and big companies like Apple just don't do that sort of thing. But, Razer did and their latest iteration comes a half year after they just updated the graphics card. The new 2014 Blade comes with an ultra sharp screen that can display a resolution of 3200 x 1800; we're used to about 1000 pixels and this 14 inch screen crams three times as much more. Ultra sharp graphics and fast frame rates are necessary in the gaming world; Razer took note and delivered.
Source: Razer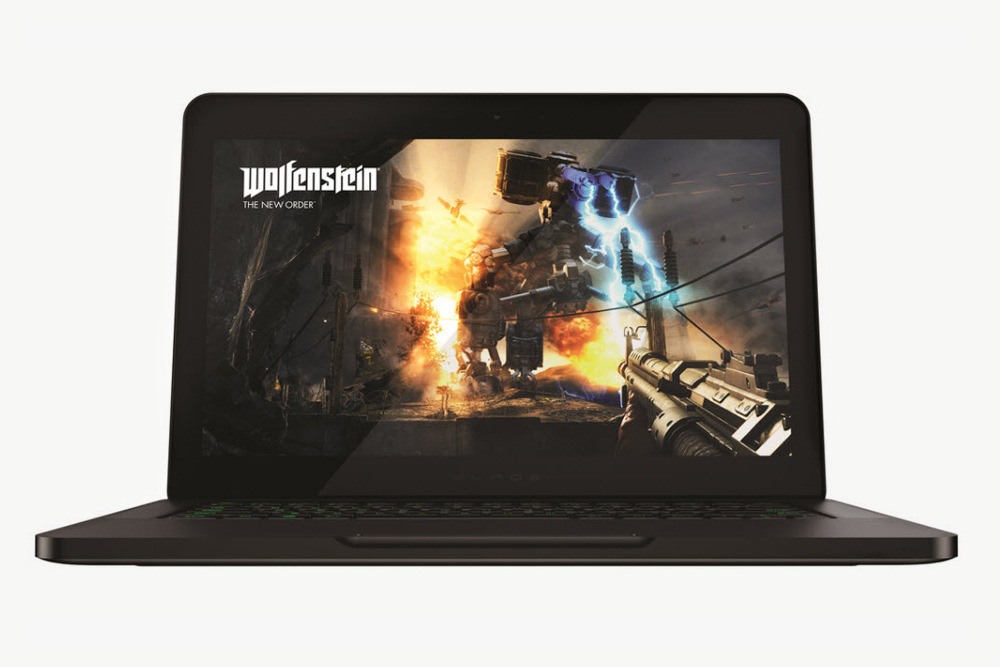 Gentleman's Beard Wash and Cream – You wouldn't use body soap on your face, so why would you use hair shampoo on that luscious beard. The New York Shaving company is on the scene with the perfect solution. The Gentleman's Beard Wash is made with Lime Essential Oil to break down the dirt, and unclog your pores. The organic Aloe and B5 vitamins soften and repair the hair. Once you get that fresh beard washed it's time to dress that pool of hair with some Shea butter beard cream.
Source: New York Shaving Company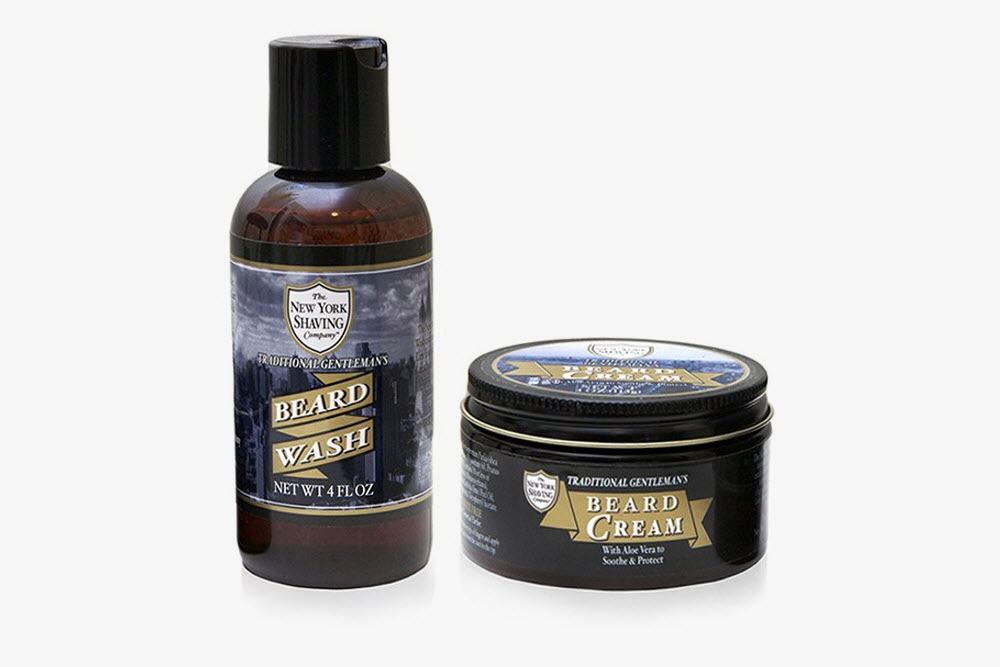 Lil Penny Posite – Michael Jordan had Spike Lee as Mars Blackmon to peddle shoes, and when Anfernee Hardaway came on the scene he recruited Lil Penny as his spokesman. The pint-size caricature was voiced by Chris Rock and had fans laughing all they way to Footlocker. Even with Hardaway's list of injuries, his signature line of shoes sold well thanks to Lil Penny's antics, and Nike is introducing Lil Penny's own sneaker. The sneaker is a mash-up of the Nike Zoom Rookie and Nike Air Up, and comes with decoupled Posite material across the uppers, and distinctive reflective detailing. The cushioning uses a full-length Lunar midsole and Zoom Air at the heel. Lil Penny's silhouette is featured on the tongue to finish the look.
Source: Nike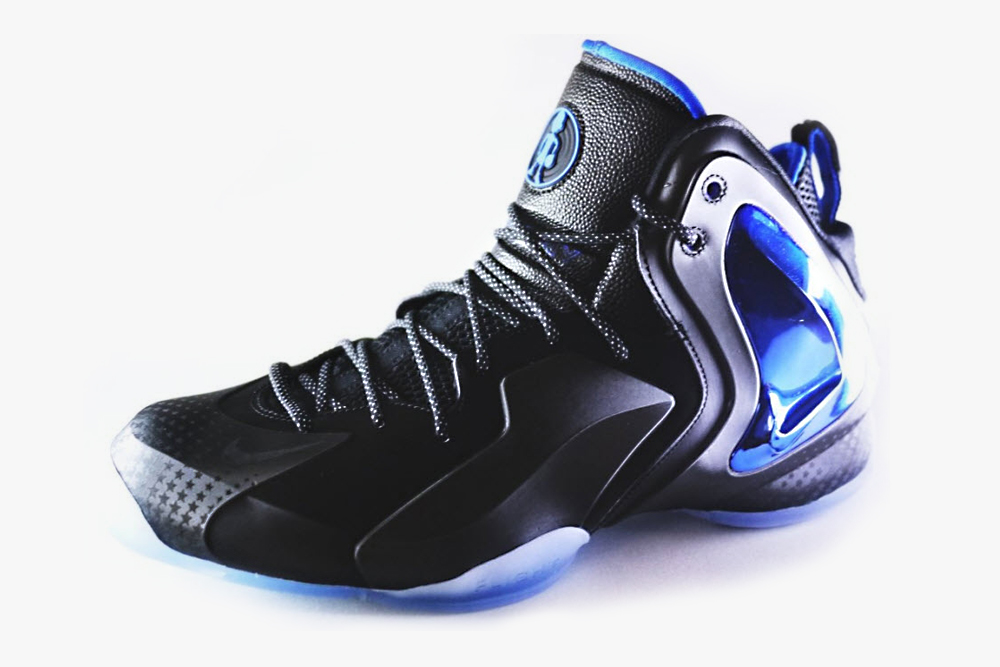 In4mation x VAST – Jun Jo is not only a professional surfer, but a founding member of In4mation. His passion for surf is leading In4mation to collaborate with VAST for a pair of high quality boardshorts. The shorts are made from an organic weave and use a traditional checkered print pattern. In order for the shorts to retain their durability and comfort, the shorts come with saddle piecing and velcro closures. Look for the shorts to be available now through In4mation and through VAST.
Source: In4mation