Concepts x Cone Mill – Concepts is known to kick ass when it comes to their collaborations, and the latest with Converse is no exception. For this spring 2015 release, Converse and Concepts looks to the venerable All-Star Chuck Taylor. In lieu of the classic canvas, Concepts is looking to add some Americana into the project. The uppers are made with denim from none other than Cone Mill, the mecca for Levi's and selvedge denim fans. With seventies style triple stitching throughout the sneaker these should patina nicely over time.
Source: Concepts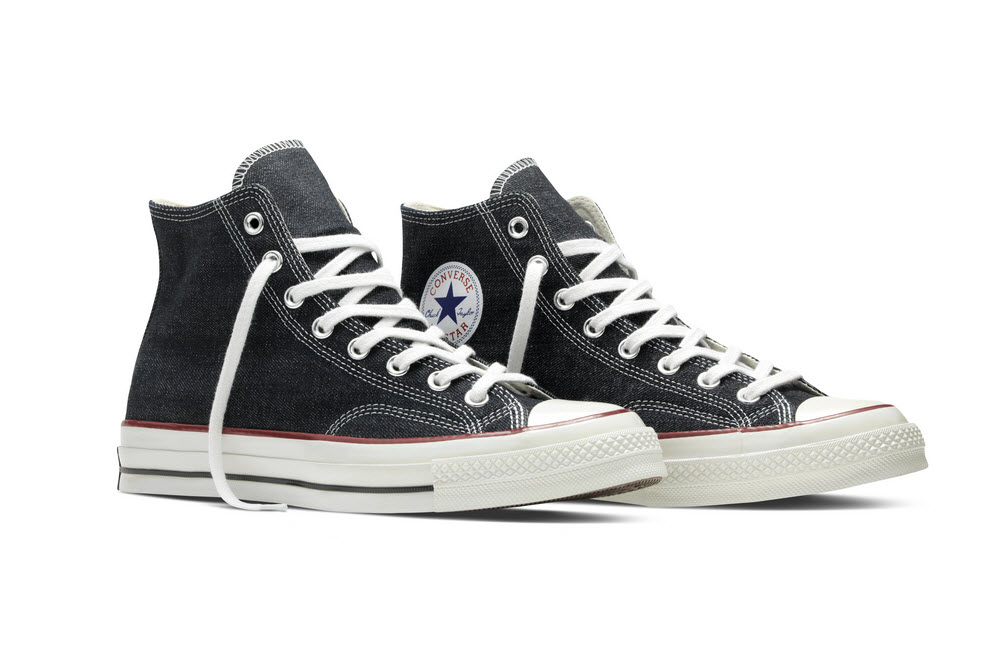 Hard Graft Ad-Lib Folio – With laptops continuously shrinking the traditional laptop case needs to evolve. The latest Hard Graft case for the ultra thin MacBook is more than just a protective layer. The new Ad-Lib Folio is well-crafted, and designed to do it all. Besides having a secure compartment for a 12″ or 13″ MacBook it also has additional space to accommodate paperwork, writing utensils, magazines, and a host of accessories. Made from soft, semi-vegetable tanned Italian washed leather the Ad-Lib Folio is also handsomely lined with British cotton canvas for years of use.
Source: Hard Graft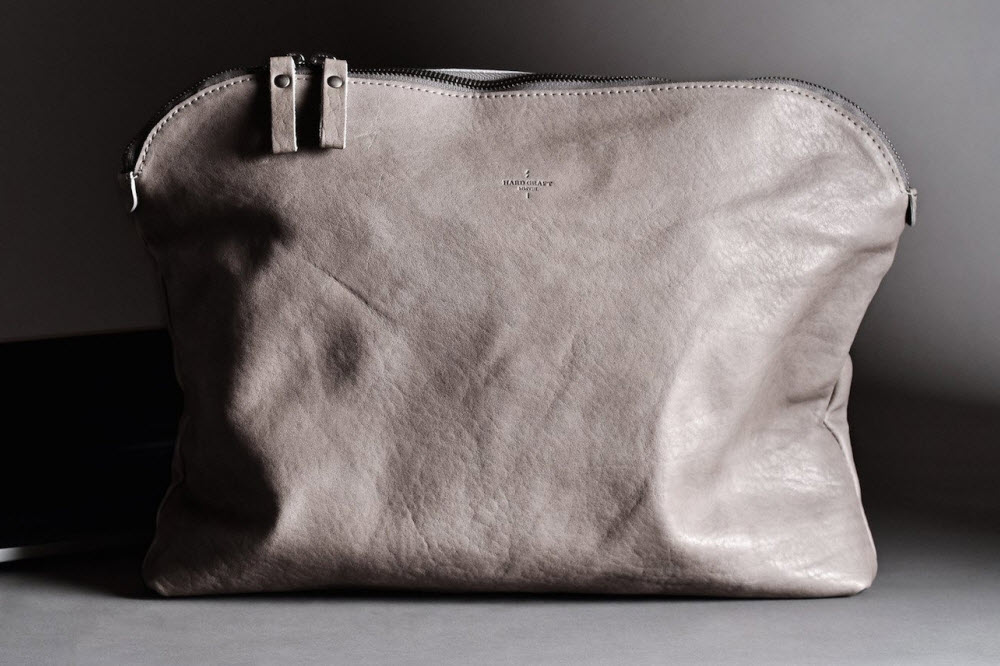 Topman Japanese Selvedge Denim – The United Kingdom's Topman embraces Japanese denim for their latest collection of selvdege dungarees. For spring 2015 Topman heads to Kojima and links up with Kurabo Mills to create to different pairs of jeans, and an extra workwear inspired jean jacket. Famed for their heavyweight and durability Kurabo denim is often avoided for its hefty price tag, but Topman's sourcing powers has made these three pieces relatively affordable. Look for the collection to pop into Topman stores real soon.
Source: Topman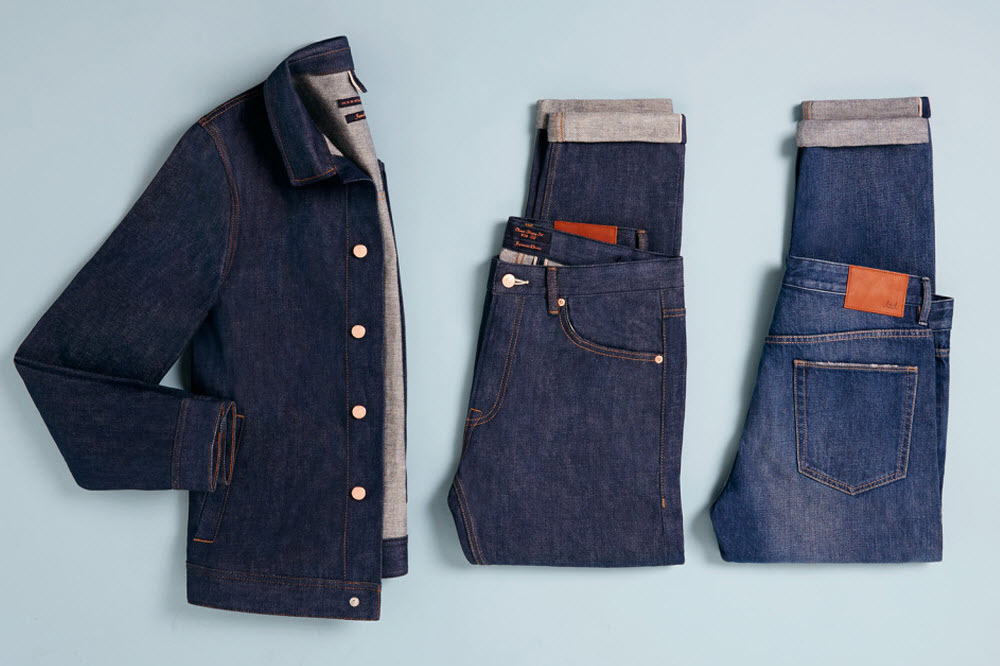 Stussy Water Bottle – While kids are bidding up the Supreme x Nalgene bottle on eBay Stussy is hard at work creating one of their own. Using BPA free plastic the water bottle has a screw-top design that keeps the contents secure. Printed across the face of the translucent gray bottle is Stussy's popular World Tour motif in a contrasting white. The Stussy water bottle retails at $30, and is available now at Stussy Chapter stores and online.
Source: Stussy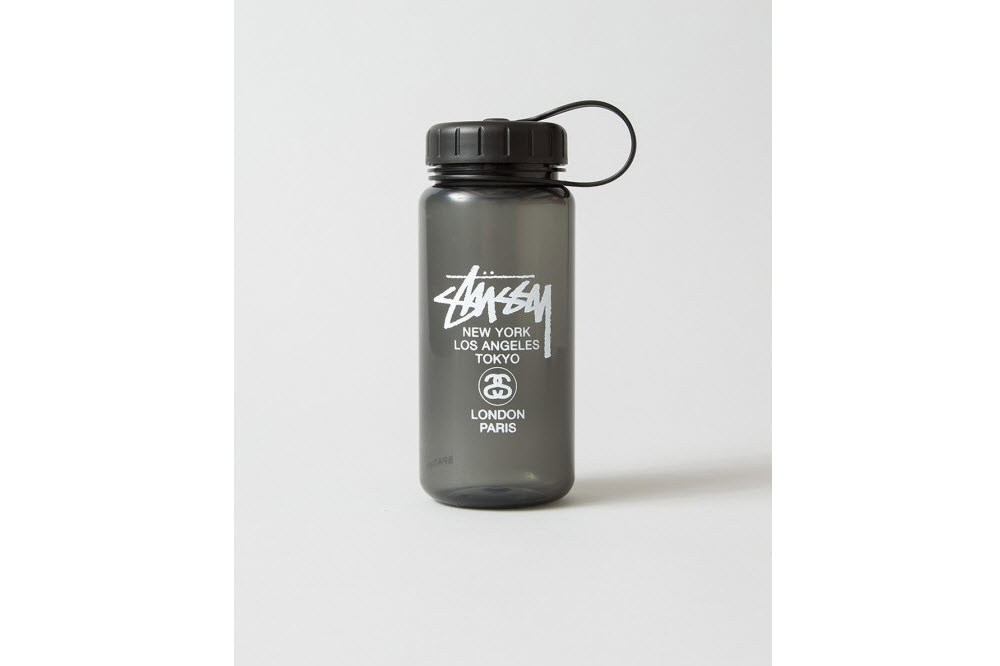 Nike Tech 3MM Varsity Jacket – Remember when people were going nuts for Nike's varsity jacket? The Destroyer was a winter essential that has switched lanes and become a spring favorite. The latest varsity uses Nike's proprietary Tech Fleece to keep it breathable and light. Using the innovative textile the varsity has a bit more heft than the typical bonded fleece. The varsity uses thicker 3MM tech fleece to keep you a bit warmer, and arrives with snap buttons and a zipper across the chest. Available in a couple of colorways the varsity is out in stores now.
Source: Haven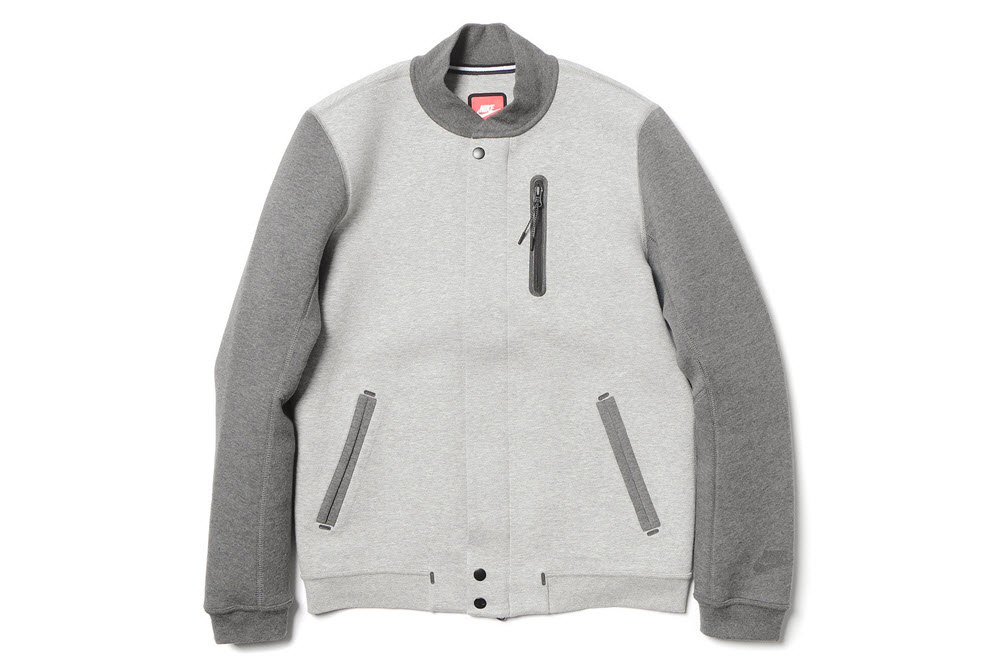 Iron Man Galaxy S6 & S6 Edge – If you can stomach all the unnecessary Marvel Avenger collaborations, then you're going to love the latest with Samsung. Using the flagship S6 and S6 Edge as its canvas the phone is designed with Iron Man's candy red and bold gold suit as inspiration. The result is a beautiful device, but what makes it more interesting is how the smartphone is powered. Marvel and Samsung has completed a miniature replica of the Arc reactor to work as the S6 Edge's wireless charging pad. Using Qi wireless charging technology the Arc reactor replaces the typical mat to charge this limited smartphone.
Source: Engadget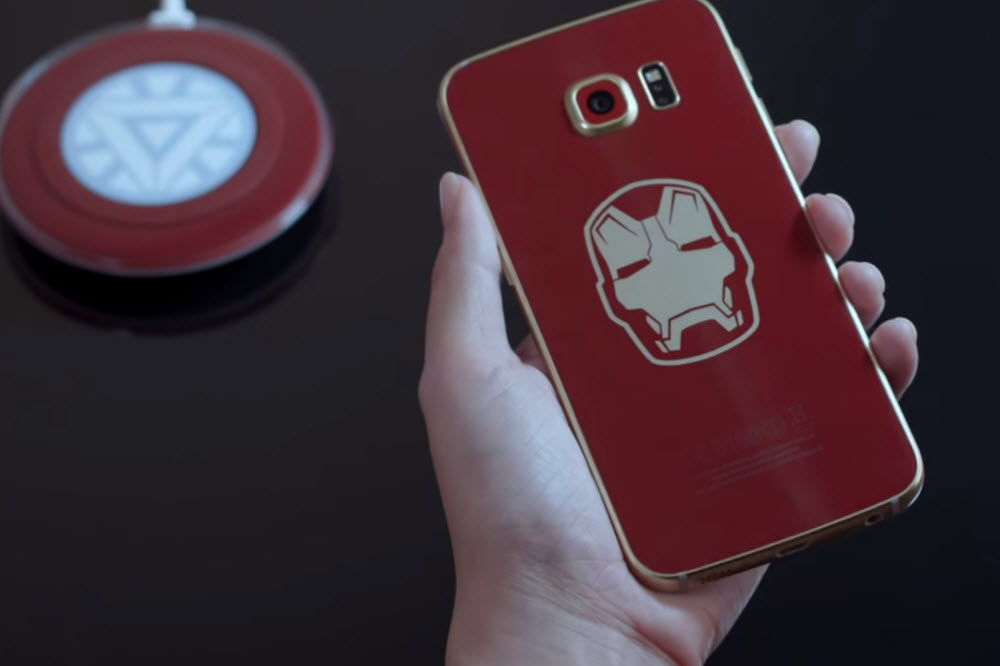 DQM Summer 2015 – DQM has come along way since being a sneaker shop with skate hardgoods. The New York shop has grown strong with its in-house brand of goods and instead of the usual graphic T-shirts DQM excels in cut-and-sew. For summer 2015 the collection is made up by an array of patterned button-downs, engineered technical jackets, slim chinos, and hats for days. The collection may seem basic to some, but it's really a no frills approach to dressing for the daily grind.
Source: DQM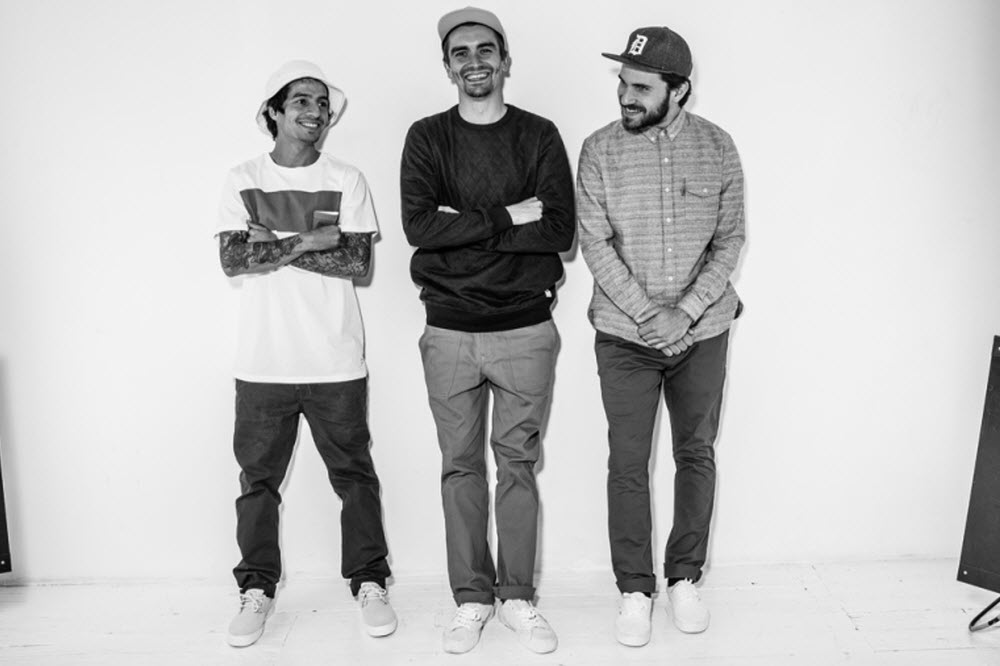 Nike Air Jordan Retro 12 – 2015 isn't even done, and Jordan Brand is already giving fans some good news. The Jordan 12 is best remembered as the ones that came after the most coveted Jordan 11, but it also has a huge cultural significance. Jordan recognized the growing market in Asia, and the Japanese in particular have been loyal to his releases. The Jordan 12 was to mimic the Japanese flag with the color-blocked toe-box and sole representing the rising sun. No colorway is more prevalent to showcase this then the Varsity Red, and it will returning in 2016 accompanies by the popular French Blue.
Source: Sneakernews