Kalamazoo Outdoor Pizza Oven – Who can resist a piping hot pizza? Certainly not one handmade in Michigan by Artisan Fire. The Kalamazoo Outdoor Pizza Oven churns out Neapolitan-style pies in mere minutes. The oven has adjustable top and bottom gas burners to make sure the pizza crust is crisp and char, and the cheese is bubbling hot. The pizza oven also comes with its own movable prep station and a complete set of pizza-making tools.
Source: Williams-Sonoma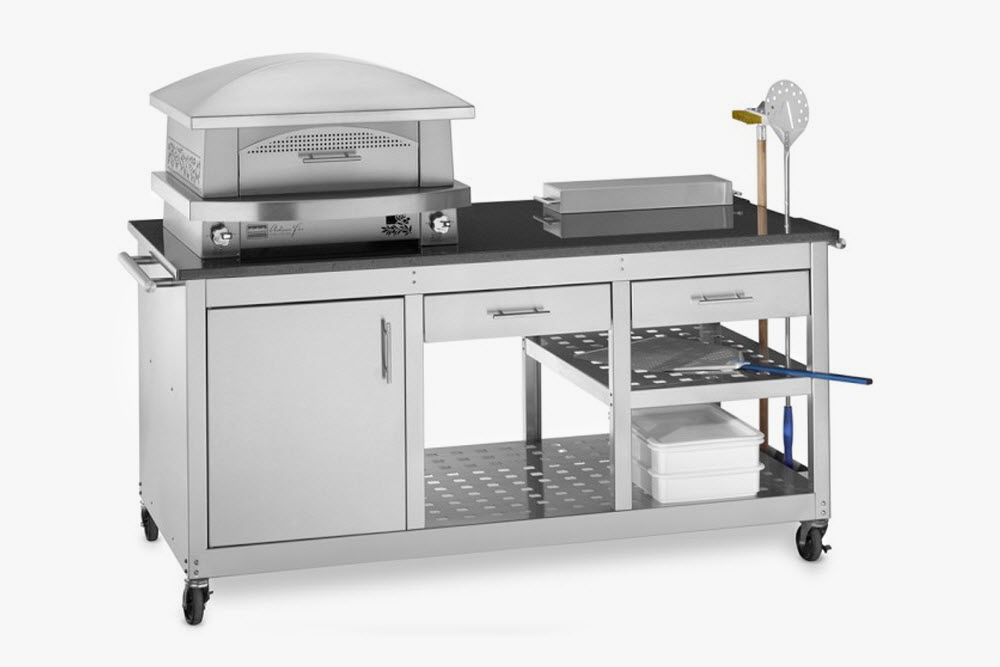 Samsung Level – What's a better way for Samsung to couple up with their best selling Galaxy range of smartphones and tablets? If you said premium stereo equipment, then stop what you're doing and get yourself a cookie. Samsung introduces Level to the consumer market and debuts the line with the Over, On, In, and Box. The Over are a pair of premium over-the-head earphones that replicate highs and lows to perfection. The On are in-ear-headphones that are made to be perfect on the go, while the In and Box are representative of the in-home Bluetooth and Wi-Fi enabled audio experience. The premium stereo market is saturated and a hard arena to crack, but with award-winning electronic products under its belt Samsung has a better chance than others.
Source: PCMag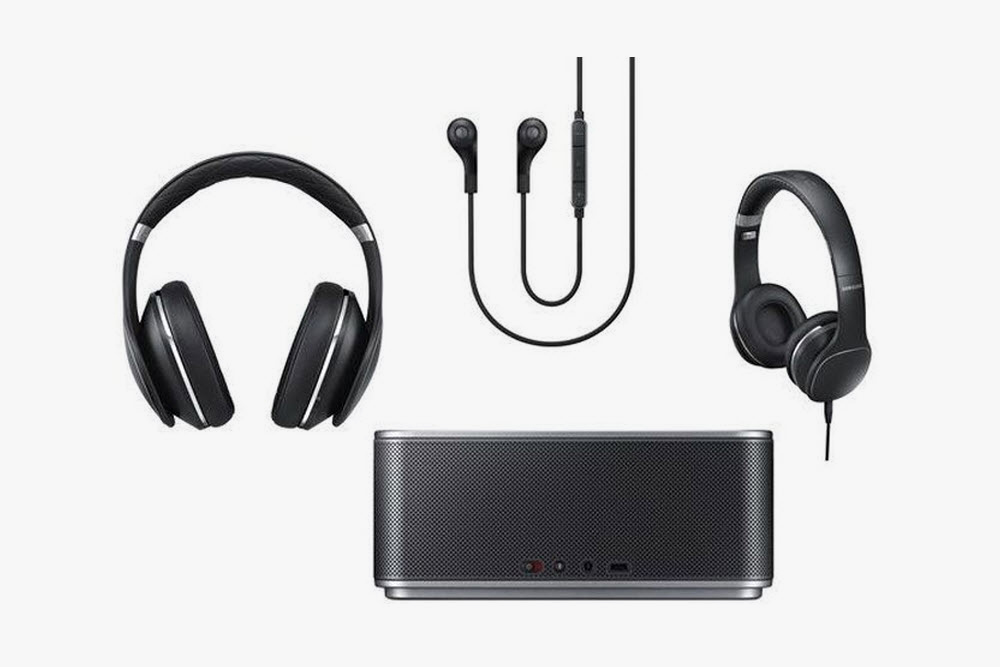 BAPE x Porter – Summer is nearly here and that means setting aside some time to travel and explore the world. A Bathing Ape (BAPE) gets you one step closer with their collection of bags that were made with the help of Porter. The shoulder bags, daypacks, waist bags, are nothing new, however the bright tonal colors in BAPE classic camouflage pattern is. The bags come with Porter and BAPE labeling, and the backpack has a leather BAPE General silhouette at the front. The series of bags are set to release in stores in the next few weeks.
Source: BAPE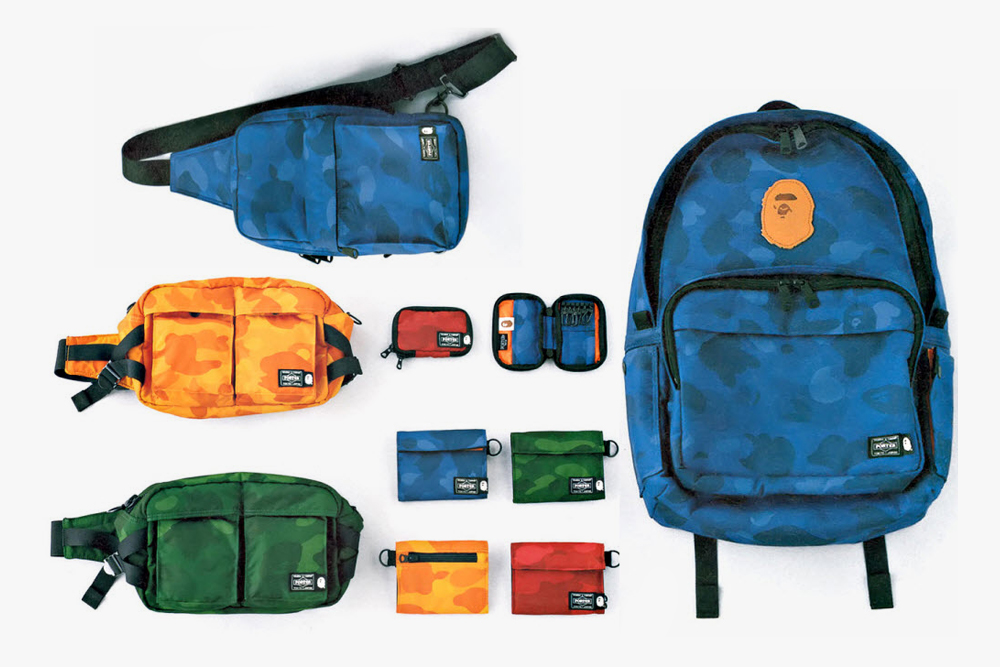 ONLY NY – Being from New York means it is harder for brands like ONLY NY to step out of the shadow of Supreme. But, that's exactly what ONLY NY has done by crafting their own ideas of street culture in Manhattan. The new Spring and Summer 2014 collection arrives with a slew of graphic T-shirts and sweats, and is flanked by polo shirts, light jackets, and a litany of 5-panel caps, bucket hats and beanies. ONLY NY continues with the sportswear theme and integrate vintage graphics and iconography throughout. The collection is produced in limited quantities and made in the United States, and will be made available very soon.
Source: ONLY NY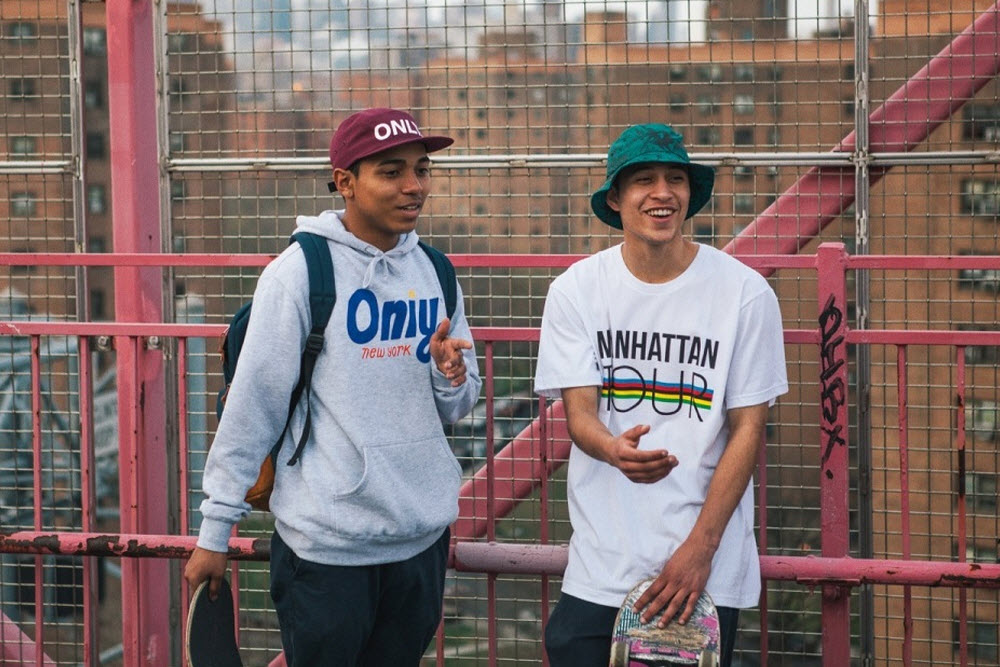 Nike Tennis Lunar Ballistec French Open 2014 – Basketball shoes dominate the sneaker world, but a large part of the sneaker design comes from the influence of tennis. With the French Open right around the corner Nike shows of the latest colorway for Rafael Nadal. The 13 times Grand Slam champ will be rocking a pair of bright turquoise blue Lunar Ballistec; equipped with a new Lunarlon sole and Flywire construction across the highly technical uppers.
Source: Nike