The Beer Foamer – Beer drinkers will know about the love and hate relationship with foam. Too much means you get less beer, and not enough results in flavorless suds; it's a fine line that has beer drinkers constantly asking, "What do you have on tap?" Thankfully you don't need a draft to get good foam thanks to the Beer Foamer. The two step process begins with pouring beer into any container. Save a bit for the Beer Foamer in the shatterproof container and attach the copper top. The copper top has a button that has a button that activates the foaming process. Simply pour the resulting foam on your beer and get back to the television.
Source: ArchiExpo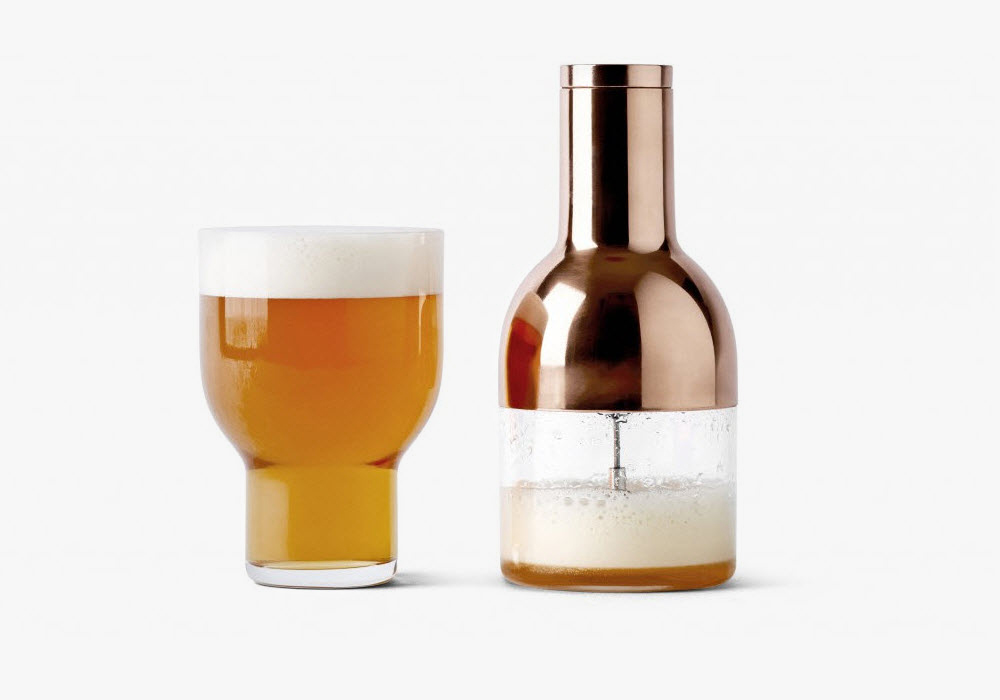 Aero X Hoverbike – According to Back to the Future, we are one year away from the hover board, and although that may not be the case, the Aero X Hoverbike is a nice consolation. California-based Aero-X is planning to release their hoverbike in 2017 and the specs looks out of this world. The Aero X has room for two passangers and can hover at a height of 10 feet, and can travel with a top speed of 42mph. The Hoverbike is basically a trade-off from Pine Valley for Tatooine, and getting humanity closer to where roads are not necessary.
Source: Aero X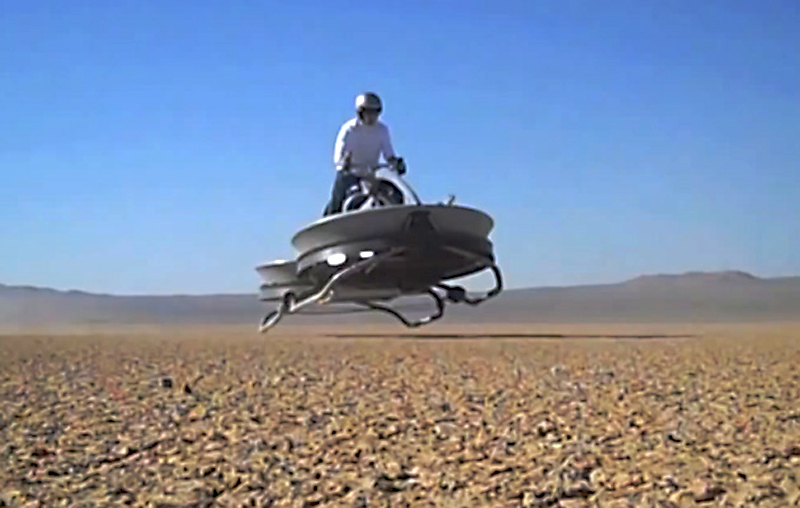 Social Status x Play Cloths x Reebok – Social Status runs the scene on the East Coast and are working with Play Cloths to create an exclusive Reebok sneaker. The collaborative customization is done across the AXT Pump and is inspired by Play Cloths' Summer 2014 "Paris League" capsule collection. Instead of the usual leather and canvas uppers, the AXT Pump uses a lightweight acid-washed denim upper. The light denim plays off of the dark contrasting Pump champer and is accented by a red and speckled midsole. The shoes are far from subtle and the bold look is something that Play Cloths is known for. Look for the this exclusive three-way project to drop in stores on May 24th at Social Status and Play Cloths.
Source: Social Status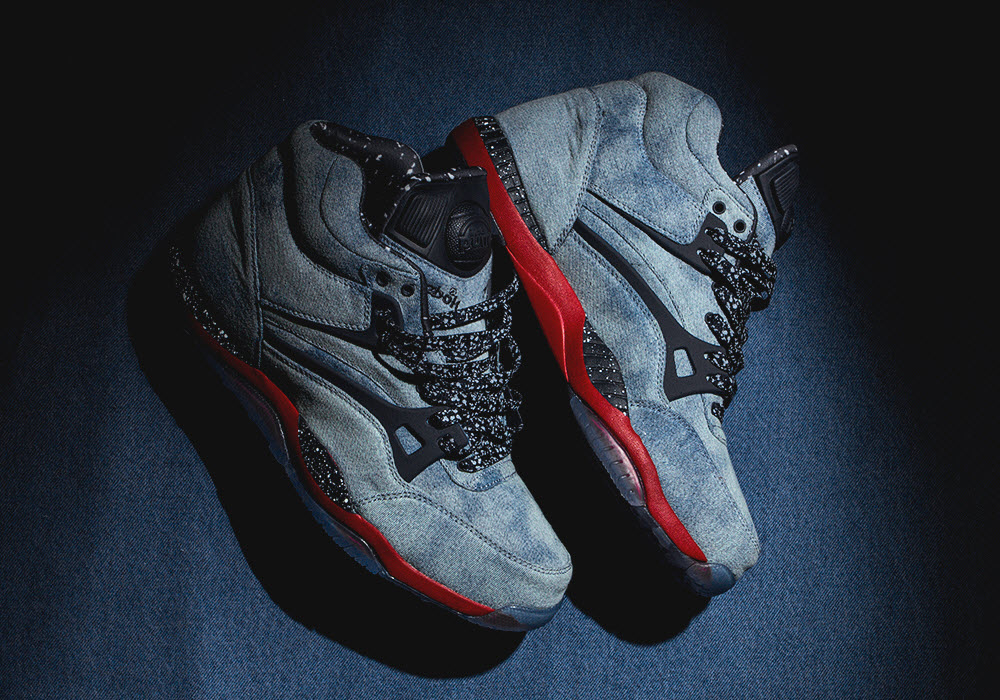 Club 75 x HUF – Club 75 is led by Parisian creatives Pedro "Busy-P" Winter, Michael Dupouy, and So-Me, and their busy schedules means a loose interpretation of seasonal releases. The brand simply releases whenever they feel like, and their business model is proud to announce their one year anniversary is with HUF. The two brands work on a small collection of hoodies, T-shirts, caps, socks, and pins that take on a summer pool party theme.
Source: Club 75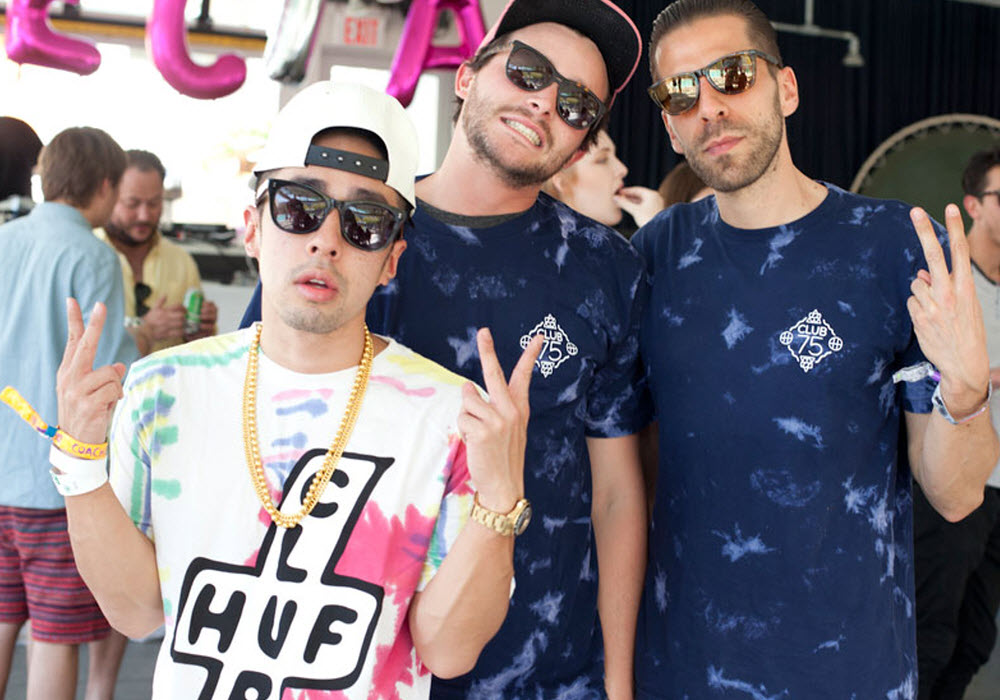 Read This If You Want to Take Great Photographs – Lessons about photography straight from the horse's mouth. Henry Carroll is a world renowned photographer that has had exhibitions all over the world, and he has taken on the task of sharing his knowledge. The book goes behind photography jargon and aspires to help you to take better pictures through a combination of classic images, amusing anecdotes, and effect-focused tips, all split up into five sections. This book has previously been available as a hardcopy, but is now available for $10 as a paperback.
Source: Amazon