Firmament Berlin Spring 2014 – When Errolson Hugh isn't busy with his Acronym brand he rests his head at Frimament in Berlin. The boutique is known for carefully selecting from elite brands around the world, and have one of their own. For Spring 2014 the Firmament keeps it simple with a collection of T-shirts that is rooted in casual sportswear. One tee features a large varsity inspired "F" at the chest, while a couple play off of the popular "Wing" design. This first drop of Spring graphic T-shirts is available now, with more to follow.
Source: Firmament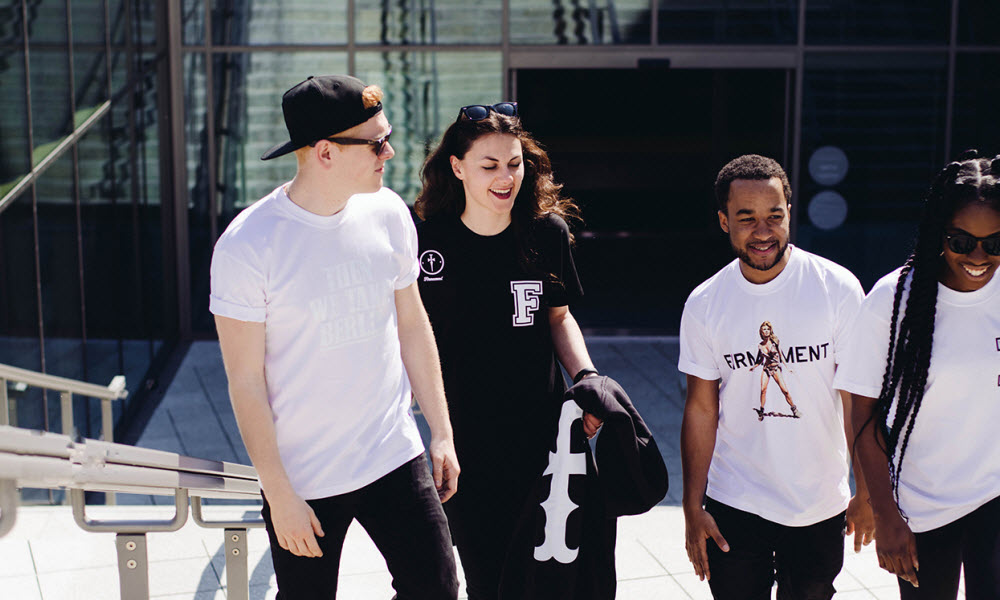 Minimalux Bookshelf – This bookshelf from Minimalux isn't like the ones from Ikea that wind up in the dumpster after a few years. The Minimalux Hash is made from stainless steel and comprises of 33 pieces that are all expertly milled. Each one of the 33 pieces is precision milled and then polished to a mirror finish. The pieces are then mechanically attached to form the bookcase. The Minimalux is an example of a simple clean design that is over-engineered to perfection.
Source: Minimalux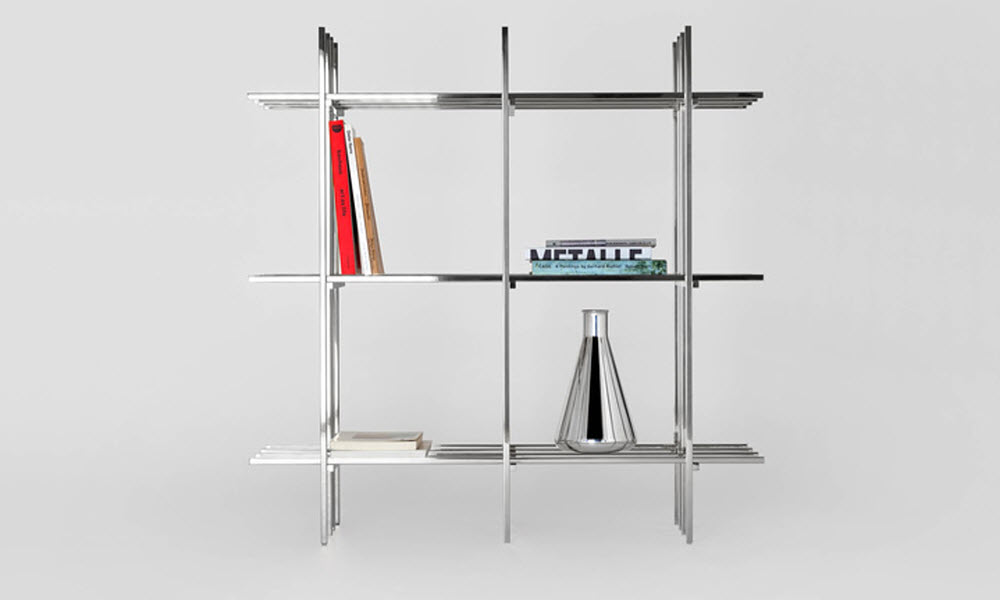 Air Jordan 1 Retro Hi OG Carmine – Mixing red and white and throwing in a splash of black is nothing out of the ordinary, but Nike created something special when they used it to create the "Carmine" colorway for the Jordan 6. Jordan Brand is hoping lightning strikes twice as they apply the color blocking of the "Carmine" across the silhouette of the Air Jordan 1 Retro Hi. Putting a popular colorway against a best-selling shoe seems like a home run, but there is something about the combination that doesn't work. The icy blue outsoles further confuse the look. There a few missteps with this latest iteration of the Jordan 1, but rest assured that the Retro will probably still sell out when it releases next Saturday, May 24.
Source: Livestock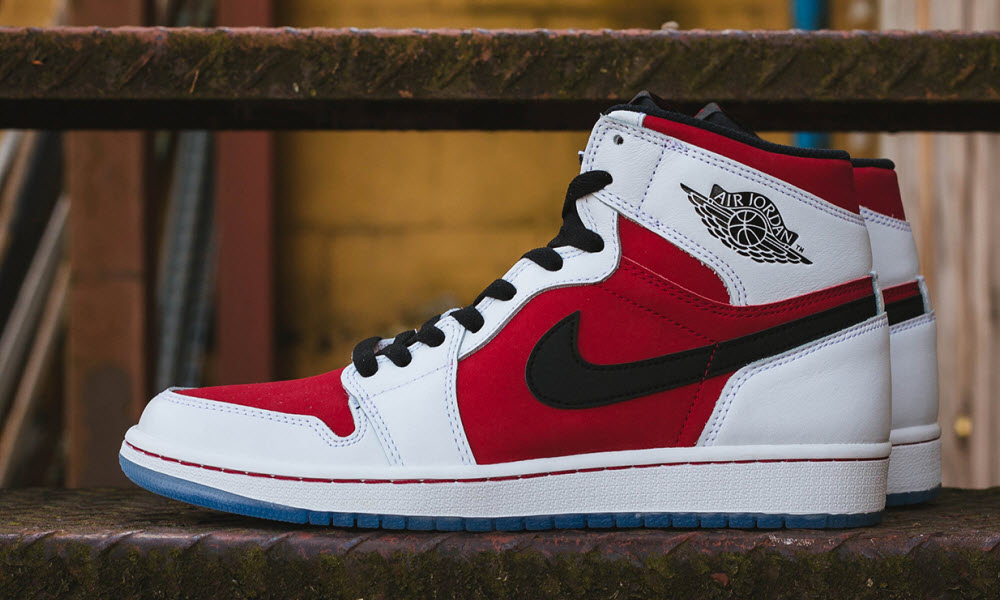 Polar Pro Lens Filter – GoPro's ability to take photos and videos in the roughest terrain has built them their own genre. The idea of recording a hike, skydiving, or any random adventure has one person with the GoPro strapped to their chest. Furthering the limits of your trusty GoPro is Polar. The Pro Lens Filer is Polar's way of adding more perspective to the GoPro with a kit that includes a polarizer filter, neutral density filter and macro lens. The polarizer removes lens glare, the natural density can lower the shutter speed to create beautiful bokeh, and the macro lens gives you an additional 3.8x magnification. The kit is an essential for any videographer that wants to add a little more depth to their content.
Source: Best Buy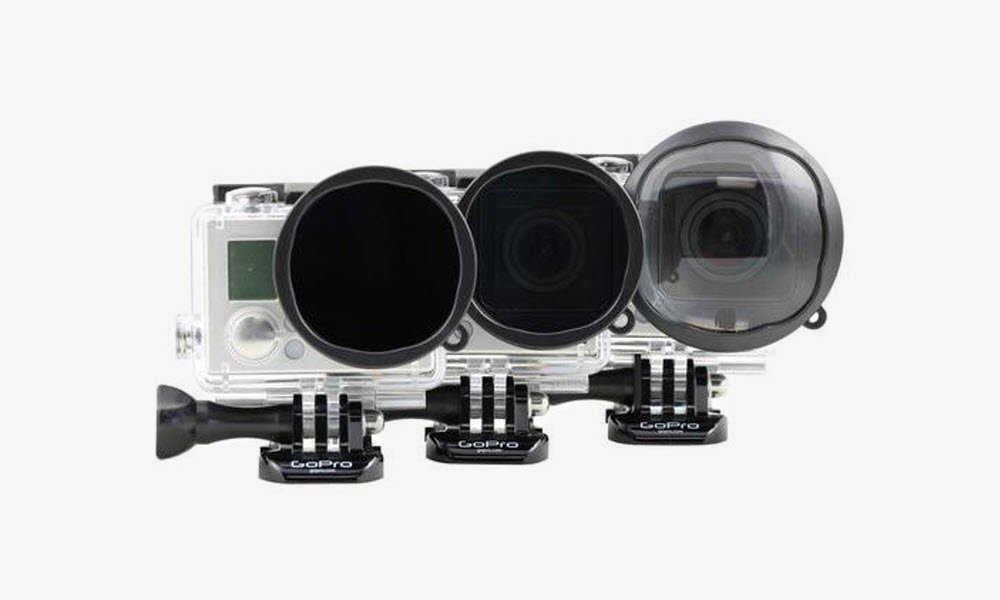 Club Monaco x Reigning Champ – Club Monaco just can't get enough of Reigning Champ. After a successful collaboration last year the Vancouver based Reigning Champ is back again to help Club Monaco with a collection of sweats. For Spring 2014 classic sweat essentials will have the Club Monaco crest positioned on fleece made by Reigning Champ. The collection comprises of crewnecks, zip-up hoodies, short-sleeve henleys, sweat pants, sweat shorts, and a luxurious bathrobe. The series is available in navy, charcoal, black and heather grey.
Source: Club Monaco