LG LifeBand + Heart Rate Earphones – Samsung and Nike may have been the first to market with their line of biometric goods, but LG isn't far behind with offerings of their own. The LG LifeBand resembles a close cousin of Nike's Fuelband, however it does much more. The LifeBand is activated with a twist of the wrist and has a full-touch OLED display. The LifeBand is capable of tracking your fitness goals with it's triple-axis accelerometer and altimeter, and the screen notifies you of phone calls, texts, and emails. The LifeBand can also be paired up with LG's new Heart Rate earphones. The Blutetooth enabled in-ear headphones comes with tiny pulse sensors that monitor your heart rate. Expect both of these two lifestyle products from LG to arrive in stores soon.
Source: LG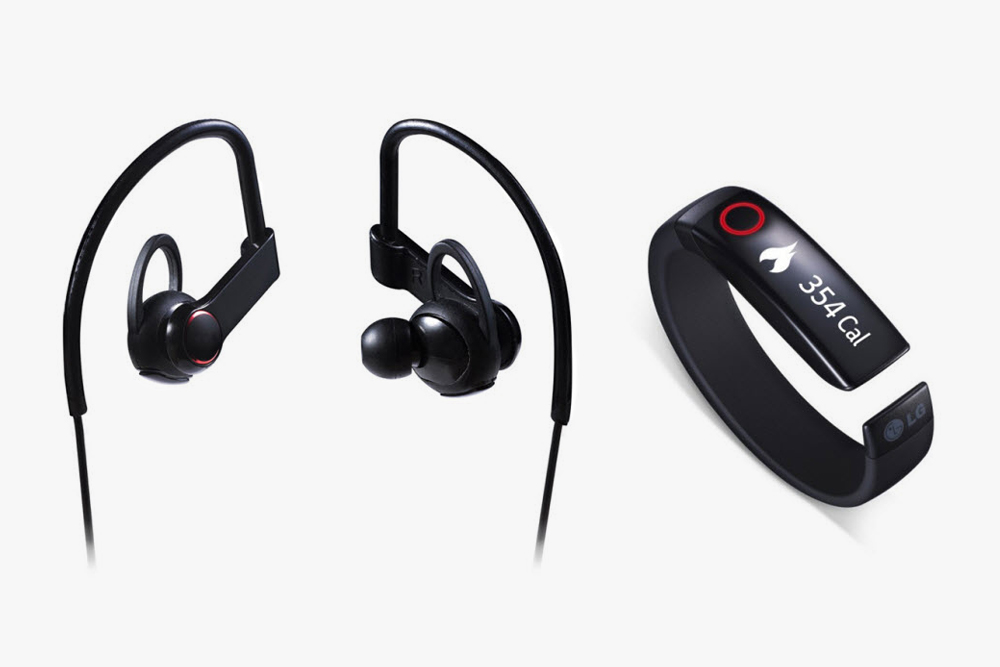 Diamond Supply Co. x Mac Miller – Mac Miller looks to his Jewish heritage for inspiration as the famed MC teams up with Diamond Supply Co. The joint adventure yields the "Old Jewish Diamonds" collection and comprises of four graphic T-shirts. Expect to see two photographic printed tees and two typographic designs that play off of the Jewish jeweler stereotype. In addition to the tees is a special chain made with the help of Korean jeweler Ben Baller.
Source: Diamond Supply Co.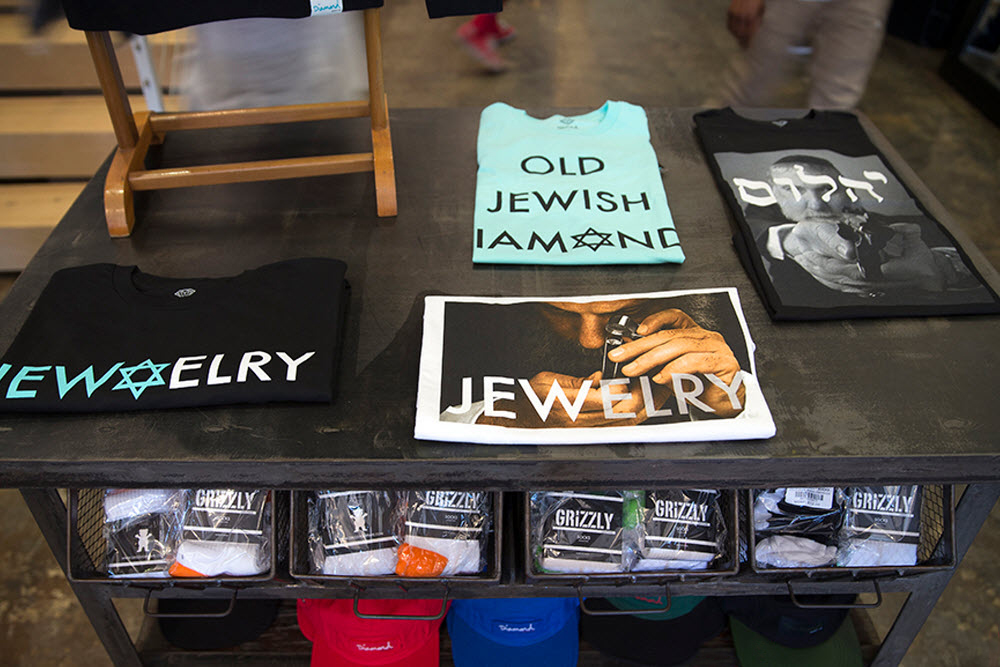 LEGO Star Wars: The Visual Dictionary – It's hard to believe that LEGO was on the edge of bankruptcy in 1999. After a string of bad projects the LEGO brand was dying, but Star Wars was finally coming on board and things were looking up. After 15 years of re-structuring and strategy, LEGO is a powerhouse and much of it's success is due to the extensive collection with Star Wars. Both teams worked tirelessly to translate the most minute details on screen into the LEGO world. The updated Star Wars: The Visual Dictionary is a nerd's delight. The book chronicles the nitty-gritty details that took Star Wars from movie magic to 3-dimensional building blocks.
Source: Amazon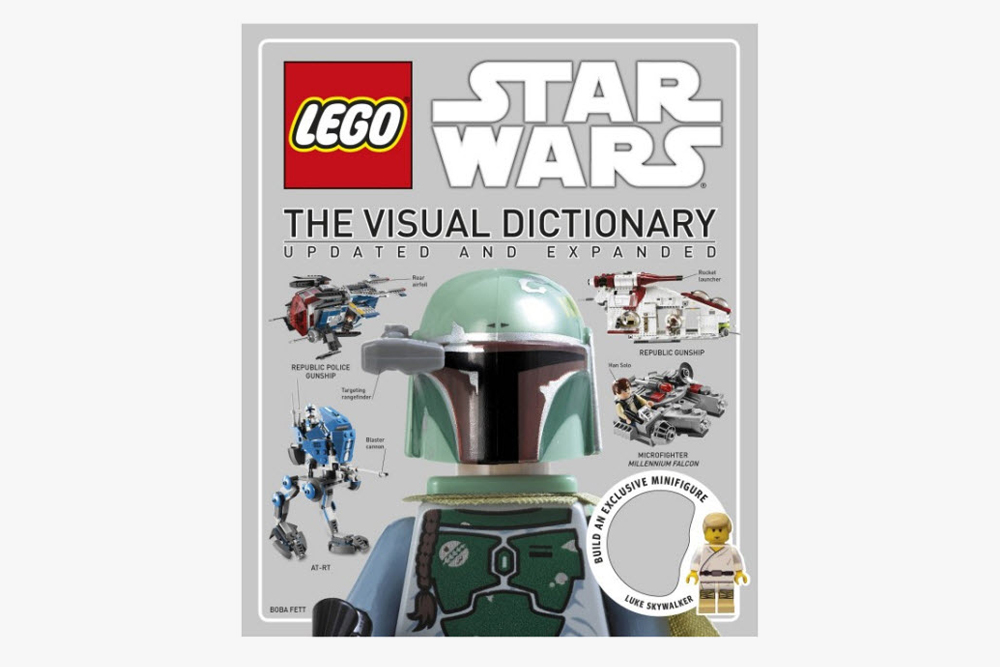 Three Potato Four Industrial Cafeteria Table – Let's go back to recess, lunch break, and minimum day with the cafeteria table from Three Potato Four. The heavy duty industrial cafeteria table is reminiscent of the benches from your local elementary. The swivel stools aren't covered in colorful plastic, but made from reclaimed maple. The heavy cast iron frame ensures that the table stays sturdy and lasts a lifetime. Add a little nostalgia to your kitchen with the cafeteria table.
Source: Three Potato Four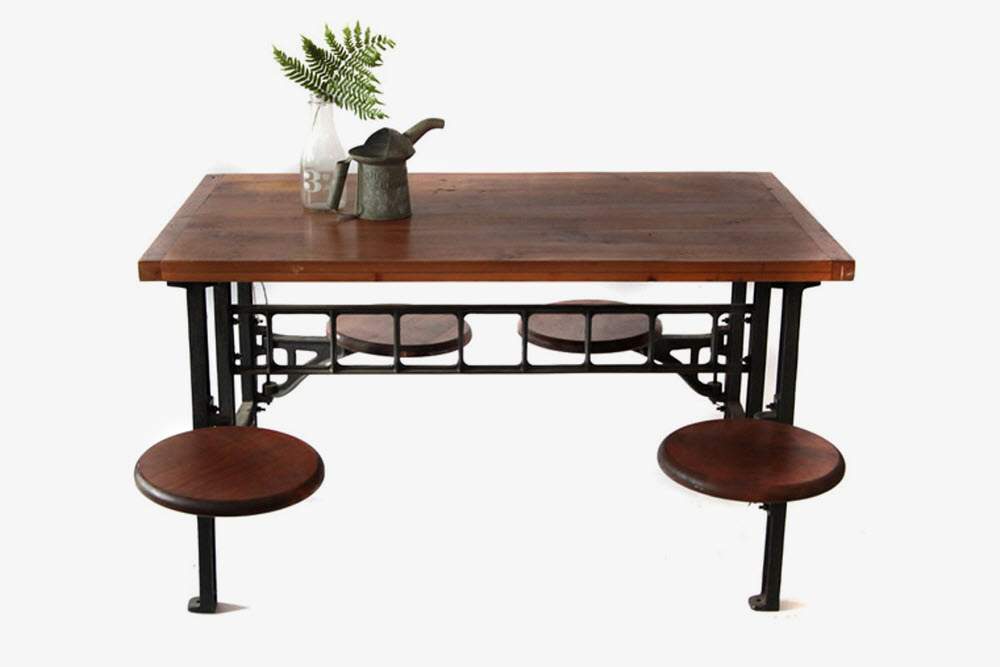 adidas Pure Boost Spring/Summer 2014 – As a casual runner, there isn't a shoe I look forward to trying out more than the adidas Pure Boost. During races I reach for the Mizunos, but when it comes to lounging, Nike and their Flyknit, Free, and Roshe take up most of the closet space. However, the Pure Boost has piqued my interest. It follows the "less is more" strategy and arrives with a four-way stretch breathable upper with no sock linter. The heel is made from a sustainable luxury fiber that adidas has dubbed TIRENINA, and it is supposed to be great at providing feedback without compromising shock absorption. The Pure Boost is also incredibly light at about 8.3 ounces. Gym rats looking for the latest sneaker can look forward to the release of the Pure Boost and its collection of Summer colors tomorrow, May 14.
Source: adidas