Before dawn on Saturday morning, when all is quiet on the Newport Peninsula, there is a large business for small-scale fishermen that's held in the cold of day. Welcome to the Dory fleet, a primitive fish market made up of ship ornaments and creaky old rowboats that serve as wells for the fresh catch. This is a seafood market of a bygone era, still pumping briny life into the dark air of Southern California since the late 1800s.
Let's take a journey into the John Dory fleet with my raw snap n' shoot photos that I borrowed last minute from the lovely Hundreds Managing Editor, Alina. For proper orientation, allow me to take it back to four months ago when I raced up the PCH to Carpinteria to meet Stephanie Mutz AKA the sea urchin goddess. If it weren't for her big-heartedness and love for the sea, I wouldn't have wound up at this magical beachside barter town.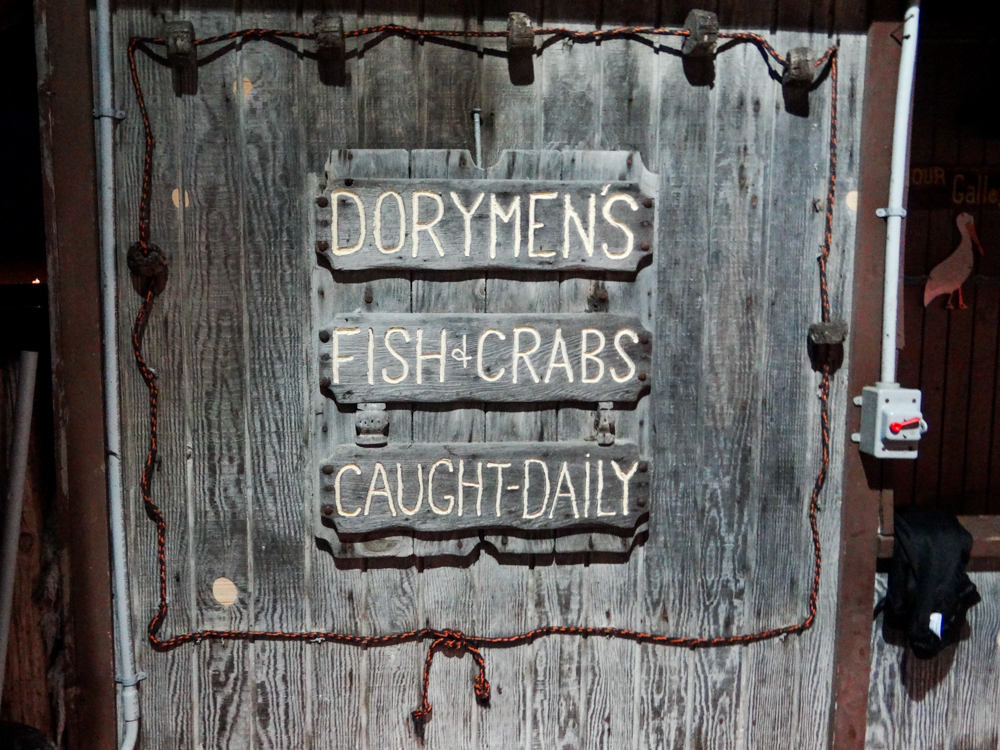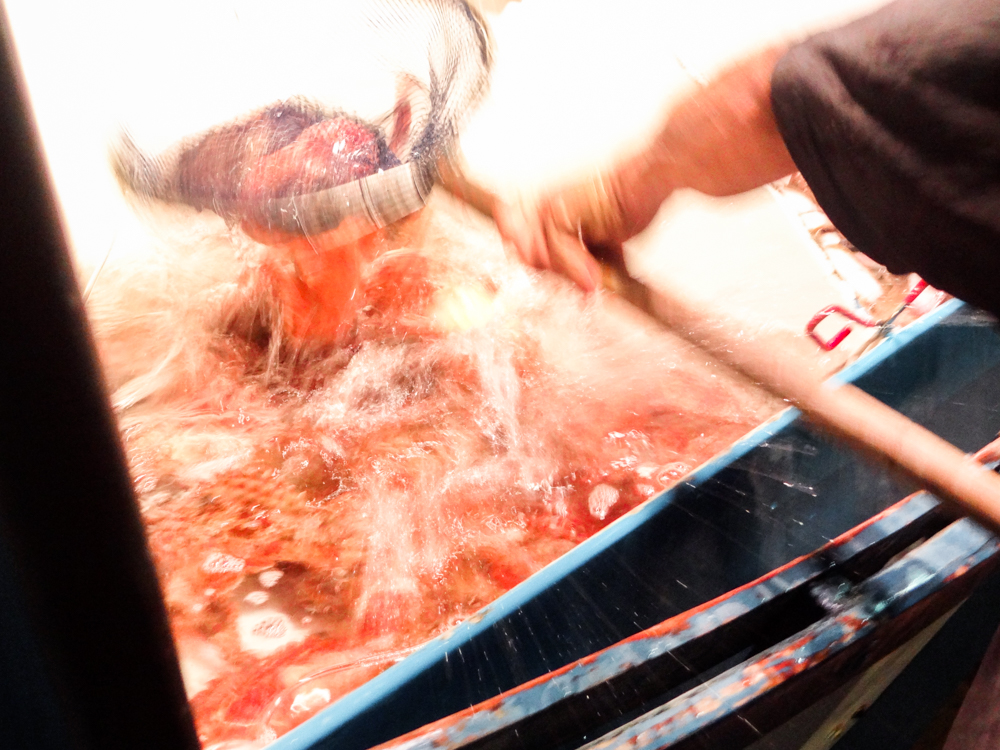 Stephanie is literally the reason for trending applications of sea urchin in Los Angeles's leading restaurants. A down-to-earth and down-to-the-bottom-of-the-ocean woman, literally, Stephanie dives around the Santa Barbara coastline; breaststroking through the thick kelp beds, she eyeballs beautiful piney clusters of sea urchin to bring to shore.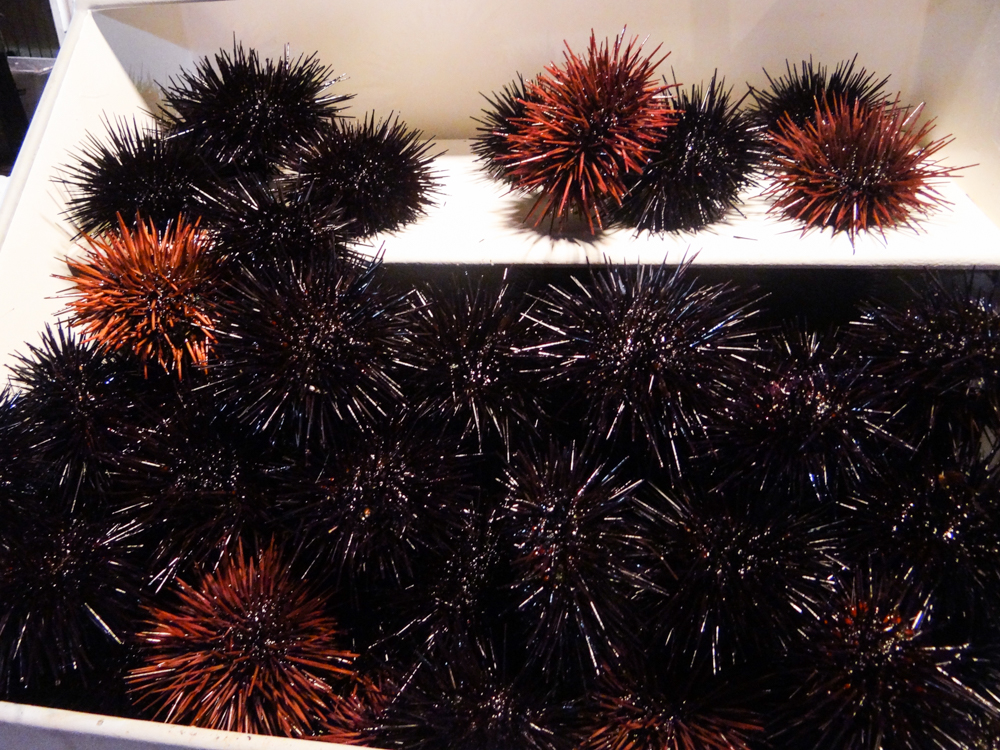 And like a handful of brave, non-sleeping, and crack-of-dawning local fishers, she wakes up at 1:00am on a quiet Saturday to load up American pickup trucks with 6ft coolers of fresh caught fish and late-night cups of coffee. These folks make the trek on California freeways to the Newport Peninsula. For this special seafood series of photos, the Vice TV camera crew had found my personal cell number from Stephanie and politely informed me that I had to avoid bringing a camera crew because Stephanie was going to be followed by Vice. I was nothing short of flattered because I am probably, literally, the least threatening form of press" to anyone, period (look at my photos).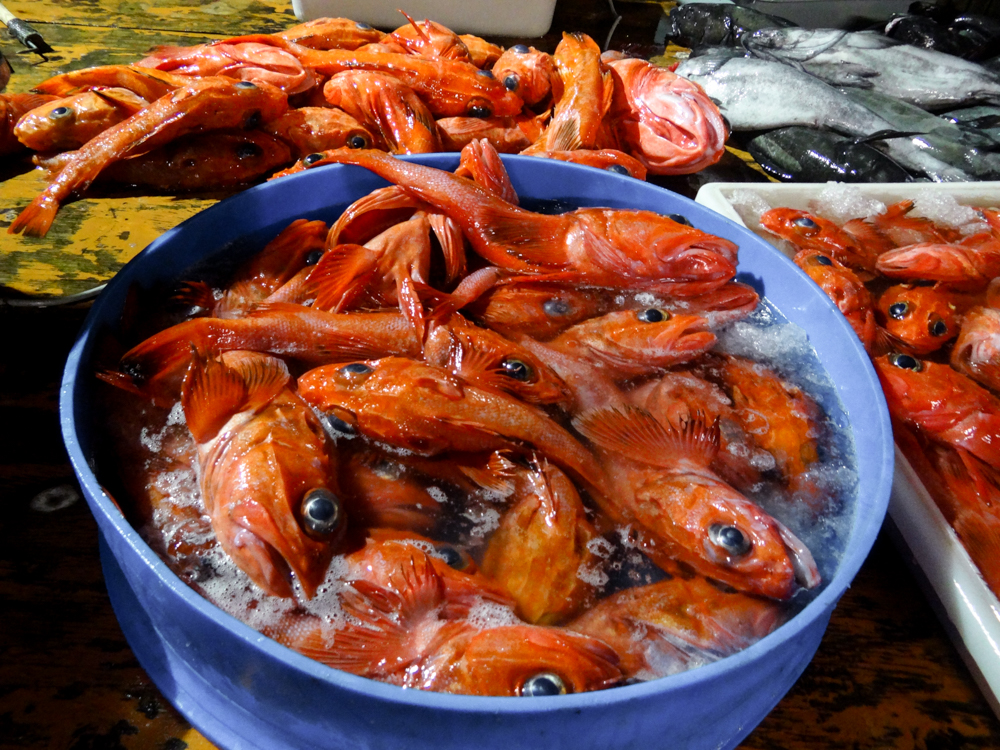 I watched Stephanie and her adorable mother happily instructing customers how to crack open a sea urchin for its crown jewels.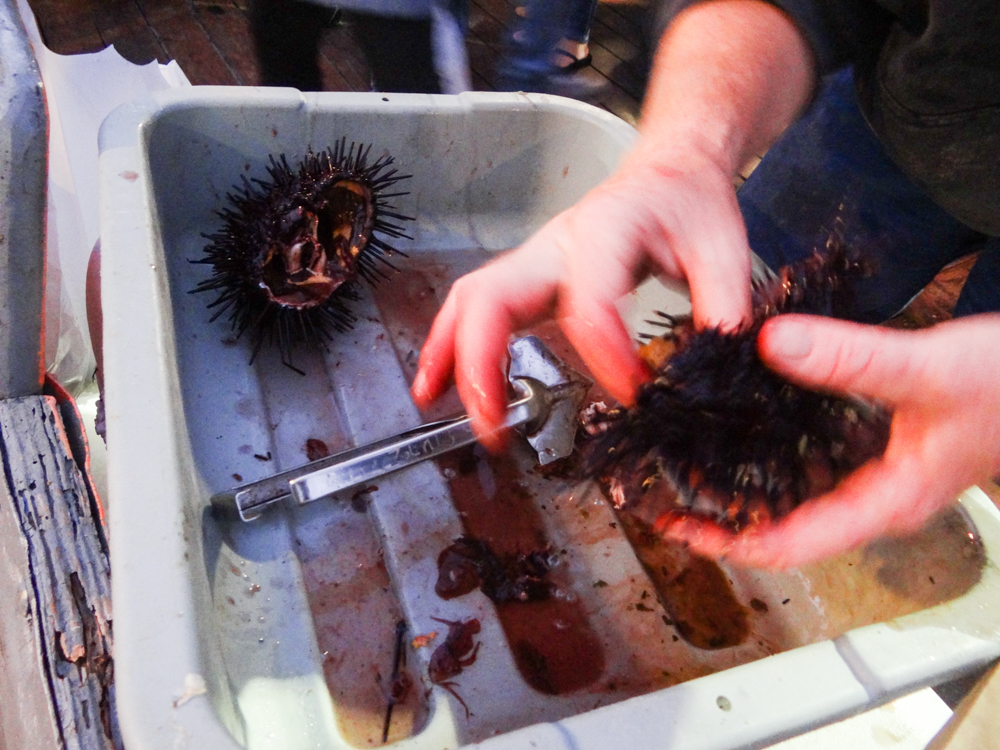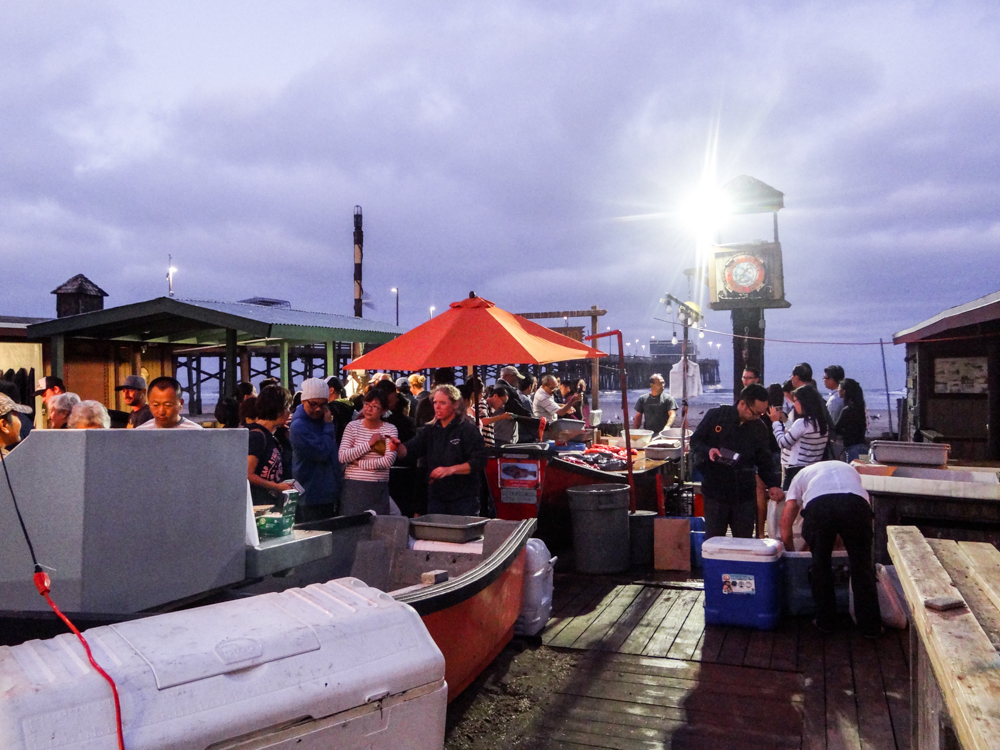 As the rising sun was heavy on the east, I eagerly shuffled from to stall-to-stall visiting the other handful of fishermen. Black cod, Dragon fish, and Red snapper appropriately dominated the selection.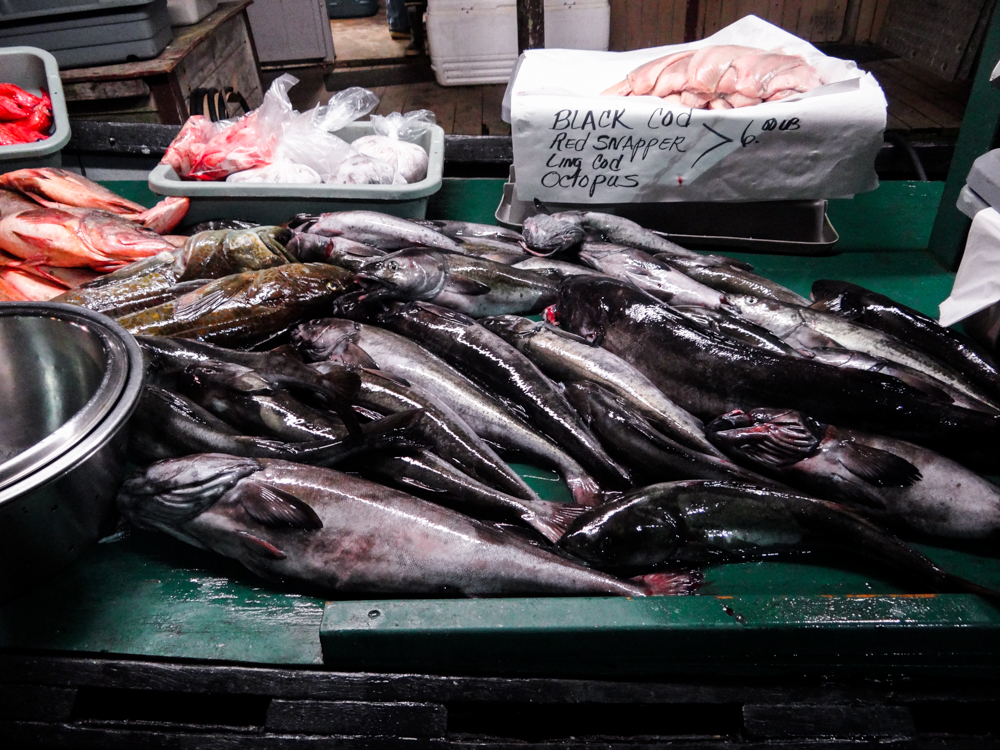 The real jackpots were right at the entrance. Two rows of people amassed the small entrance, patiently waiting for a chance to grab a plastic pasta strainer to scoop up pounds of stony crab and pounds of fresh spot prawns. The crustaceans still moving their legs – the fish still flapping.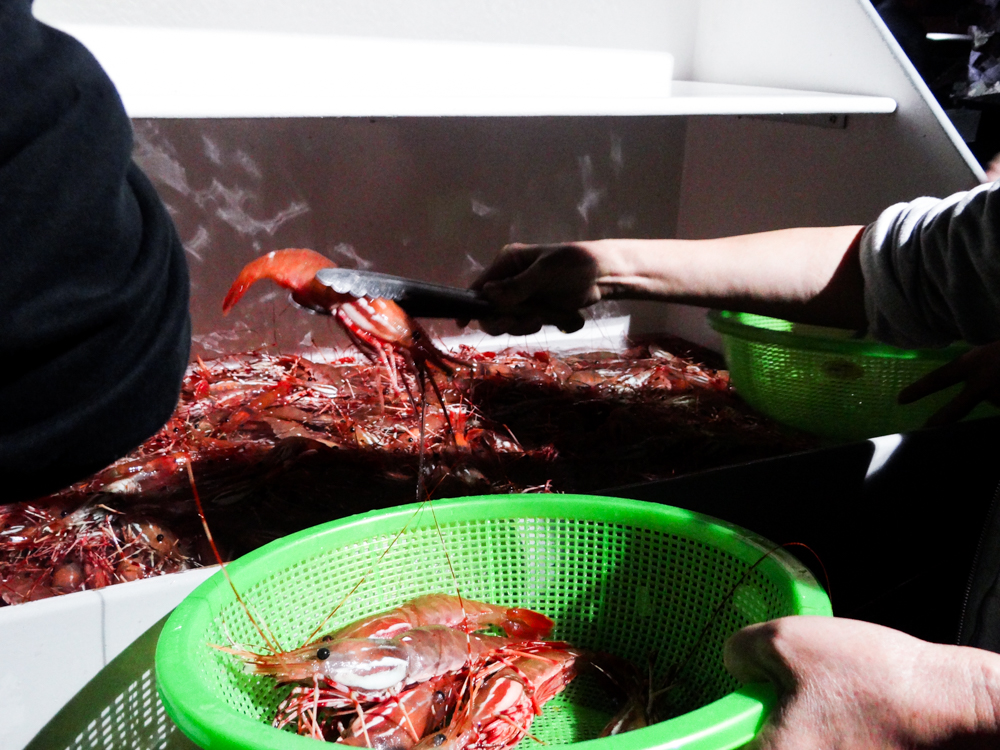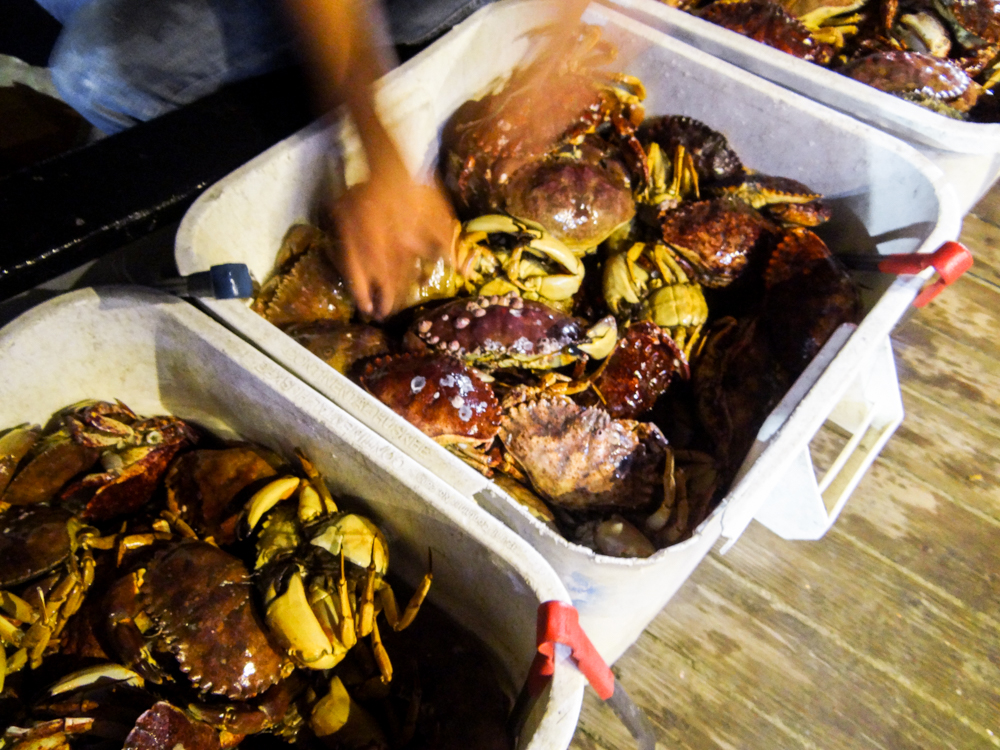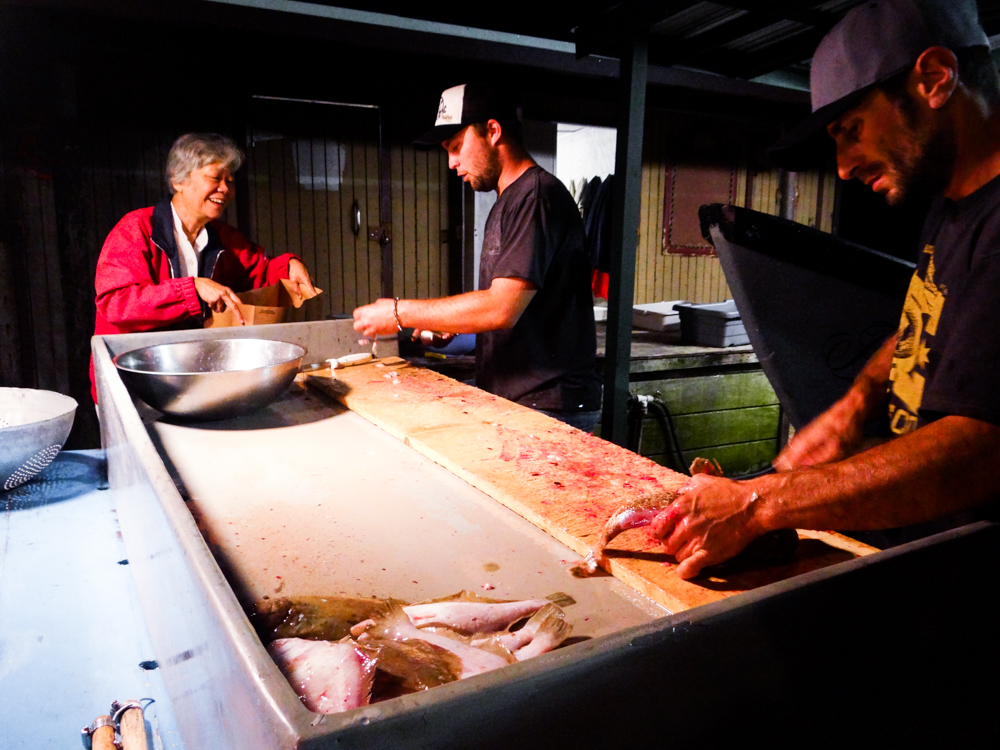 The line to scoop a bunch of fresh shellfish was unbearably long, but that wasn't all bad because I ended up leaving with two large brown bags of sea urchins that lead to one of the loveliest breakfasts in awhile: soft scrambled eggs, sea urchin, and champagne. All of which was inhaled before 7am.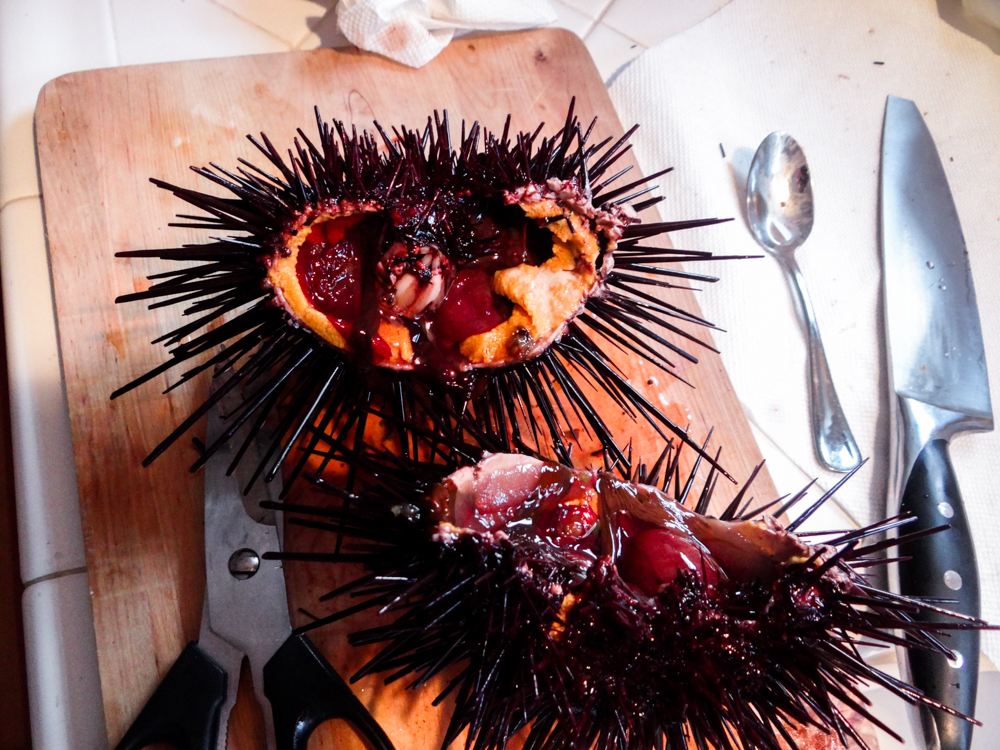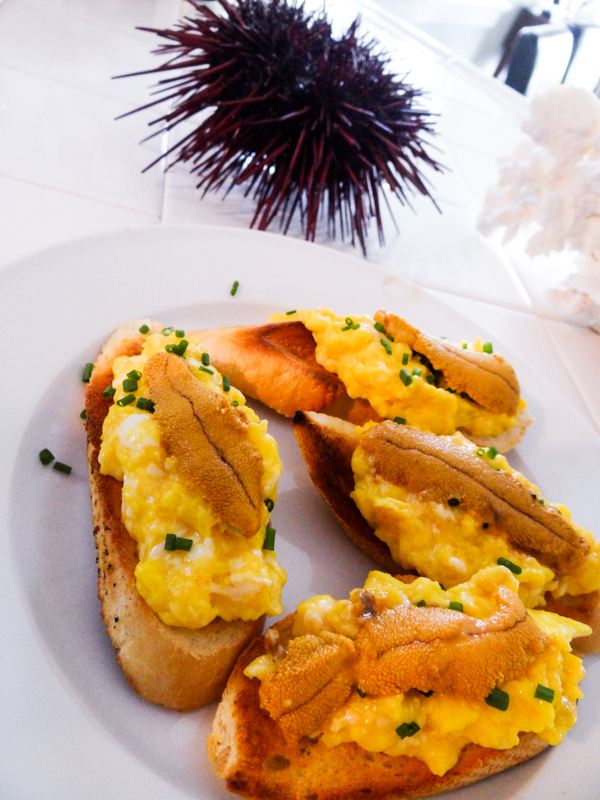 ::
For more information on visiting the Dory Fleet yourself, visit DoryFleet.com. It's recommended to take a gander at the fishermen's schedules before you go, or follow "Crabby" Steve's Twitter @DoryFleet.