STREAMZ – The world's first smart headphone comes with its very own WiFi and Bluetooth receiver; allowing it to be the first pair of headphones that plays Spotify and Pandora without your smartphone. STREAMZ also has an option for you to carry abound your own choice of music. Tucked into the headphones is a hard drive that allows you to load your own collection of music. If you've been living on Mars and don't have your own music, then you can shop for some in the STREAMZ store. The STREAMZ headphones will arrive with an entry level model with 4GB of storage space, next up the rung is the 20GB, and finally the 36GB.
Source: STREAMZ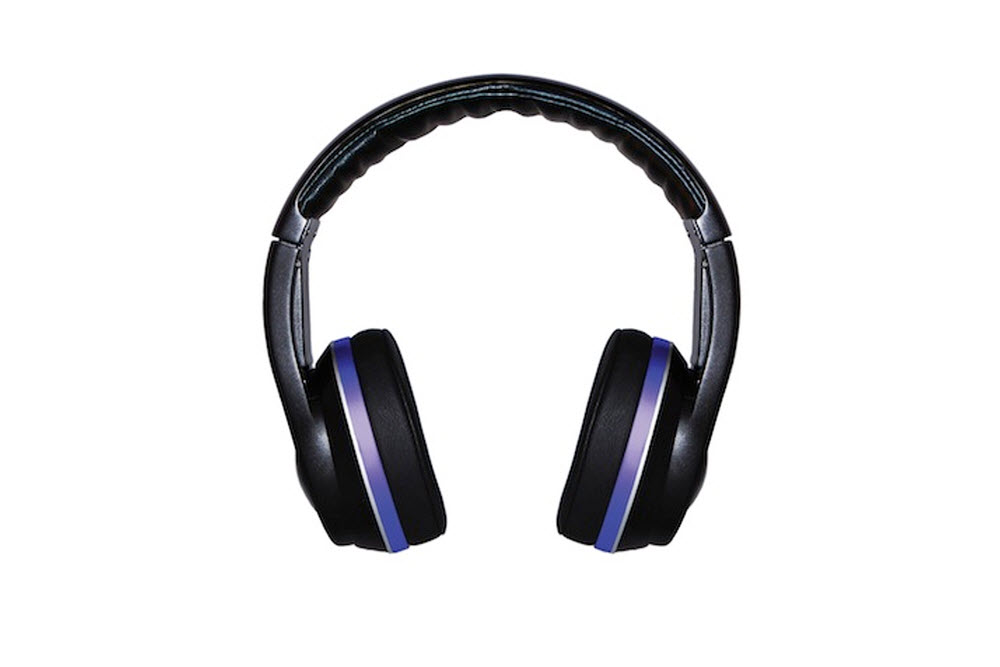 In4mation Spring/Summer 2014 – In4mation has been holding down the islands for over a decade. From their stores to the brand, the crew continues to bring the island culture to the rest of the US. For spring and summer, the label travels to the hills of Honolulu to show off the new arrangement of graphic T-shirts, cut-and-sew shirts, athletic fleece, and array of headwear. In between the logo fleeces, and "hi" snapbacks is a heavily constructed rugby shirt. And a simple, collared long-sleeve ready to weather those short spring showers. The collection is on its way into stores now.
Source: In4mation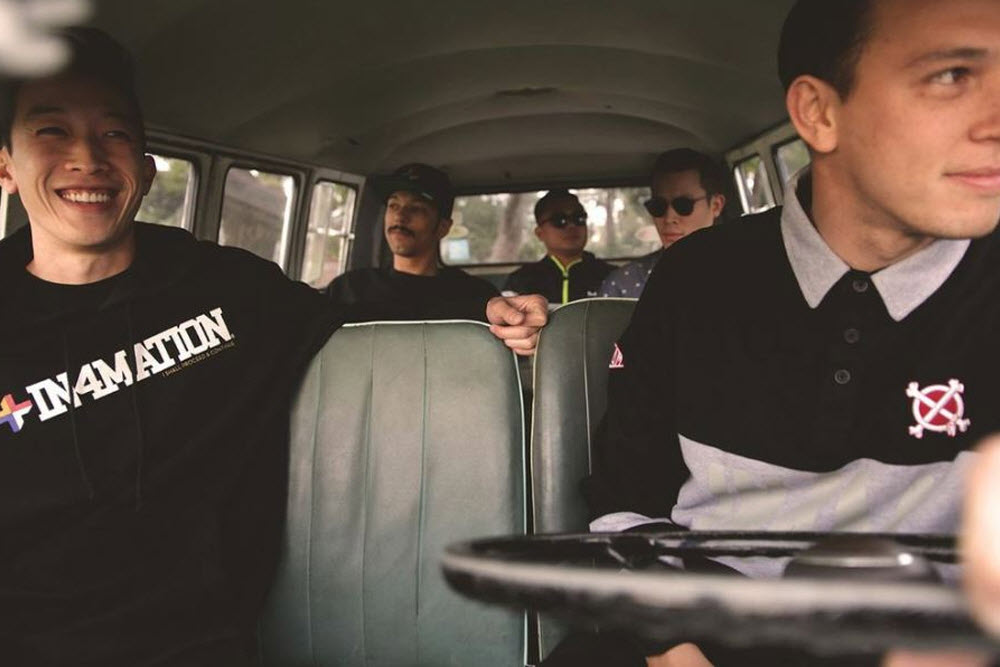 Comme des Garçons Amazingreen – Let's all agree that Cool Water is the greatest cologne of all time, but smelling awesome has its price. In order to retain your own individualism, check out Comme des Garçons's Amazingreen. The cologne is a concentrated dose of freshness with notes of palm tree leaf, green pepper, hazelnut, coriander seed, gunpowder accord, vetiver, smoke and white musk. The scent is subtle and is not overpowering, yet it has own distinct note. Amazingreen has been only available at specialty stores, but thanks to it's on-going partnership with J.Crew, it may be purchased online.

Source: J.Crew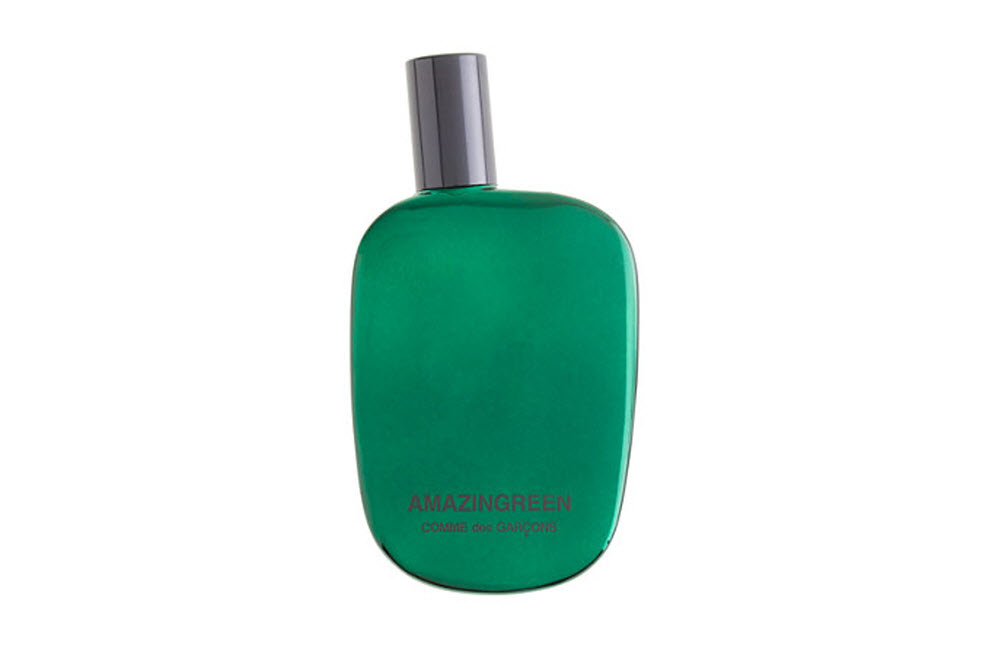 Ewing Center Hi – Little cousins come up and ask me all the time, "Were the Knicks ever good?" All I could ever muster up was Patrick Ewing (maybe throw in John Starks). Ewing came from Georgetown and fiercely guarded the goal, and instead of signing with Nike or adidas, he created his own line of sneakers. The Center Hi is being re-released in an ultra bright blue and orange Knicks colorway, along with a black and white model. The design is vintage nineties with the ultra high heel collars, and the oversized tongue. There's a lot of retros to choose from these days, but none do it better than Ewings.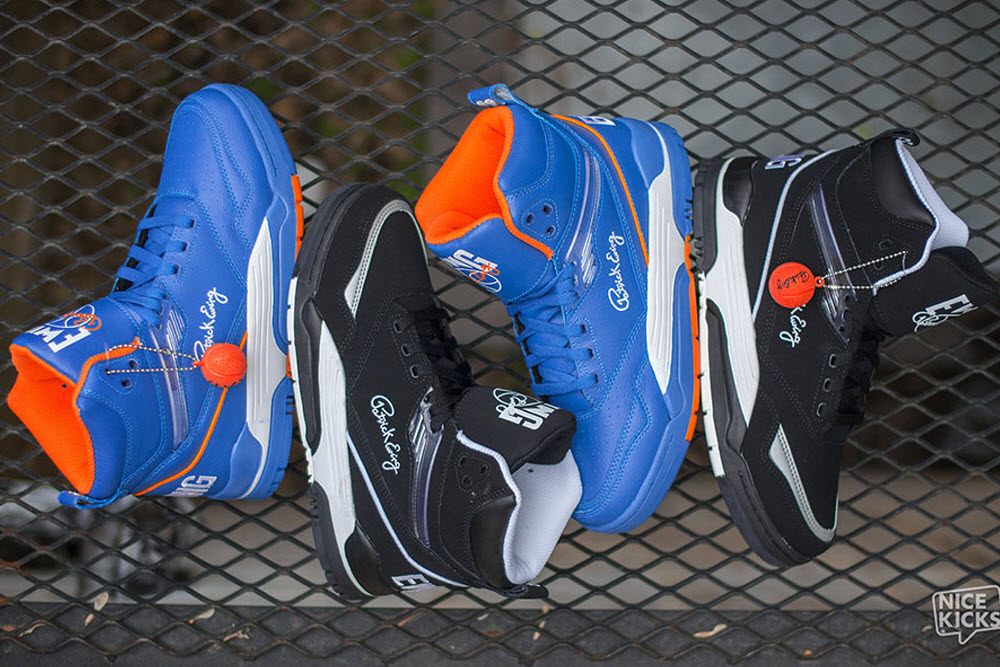 KITH Quilted Bleeker Sweatpants – Complementing the release of Ronnie Fieg's latest Gel Lyte V with ASICS are a new series of Bleeker sweatpants. The sweatpants are known for their thickness and use a heavy weight 320 GSM French terry cotton. The sweatpants feature two zippered asymmetrical pockets at the front, two flat rear zipper pockets, and stretch ribbing at the crotch and inner thigh. The best part is that the sweatpants have that tapered fit to make it look like you actually jog. Look for the sweatpants to be in limited supply, and available in black, oatmeal, heather grey and navy.
Source: KITH