There could not have been a more perfect venue for 2015 XXL Freshman, Raury, to perform than the intimate Sayer's Club in Hollywood. The 19-year-old ATLien wouldn't have been allowed in the 21-and-over venue under normal circumstances, but the Crystal Express Tour made Monday night a special affair. Before he took the stage, Raury snuck a group of five teenagers (my 19-year-old self included) past your typical musclehead bouncers, through the side door of the swanky LA nightclub. When he finally took the stage, he was greeted by a room of no more than 250 adults who came to see what the millennial indigo child was all about. Raury's riveting energy captured a crowd made up of different colored faces—making his performance a testament to just how much music can bring people together.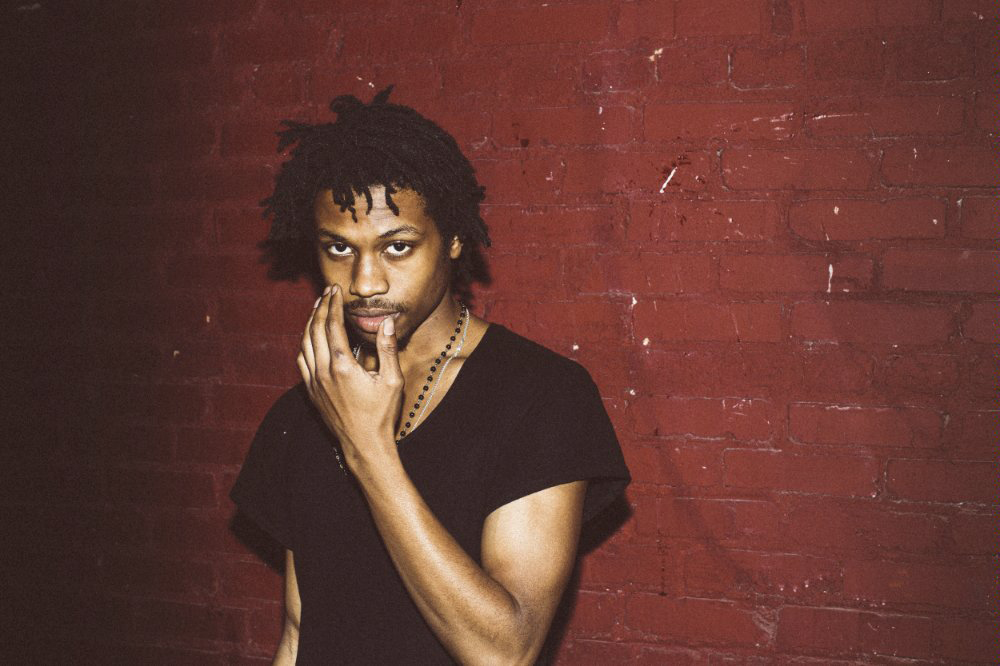 With the help of a live band, Raury opened the night with "Revolution," the second track from his debut album All We Need. His breathtaking spiritual decor set the tone for the night, transforming the lavish club into a tribal gathering where topics like love, self-worth, and greed would all be covered before the night's end.
The genre-shapeshifting artist showed great stage presence over the course of his one hour set, stopping only to talk about the inspiration behind his songs. Dressed in dark jeans, a black V-neck, a dark Tiger-imprinted varsity jacket, and a modest chain, he broke down the two choices people in every profession face. "No matter what you do, as a photographer, writer, or janitor—you do it for the profit or for the people," Raury claimed before a menacing performance of his acoustic-driven "Devil's Whisper." By the end of the night it was clear that Raury does it for the people—the kids in particular.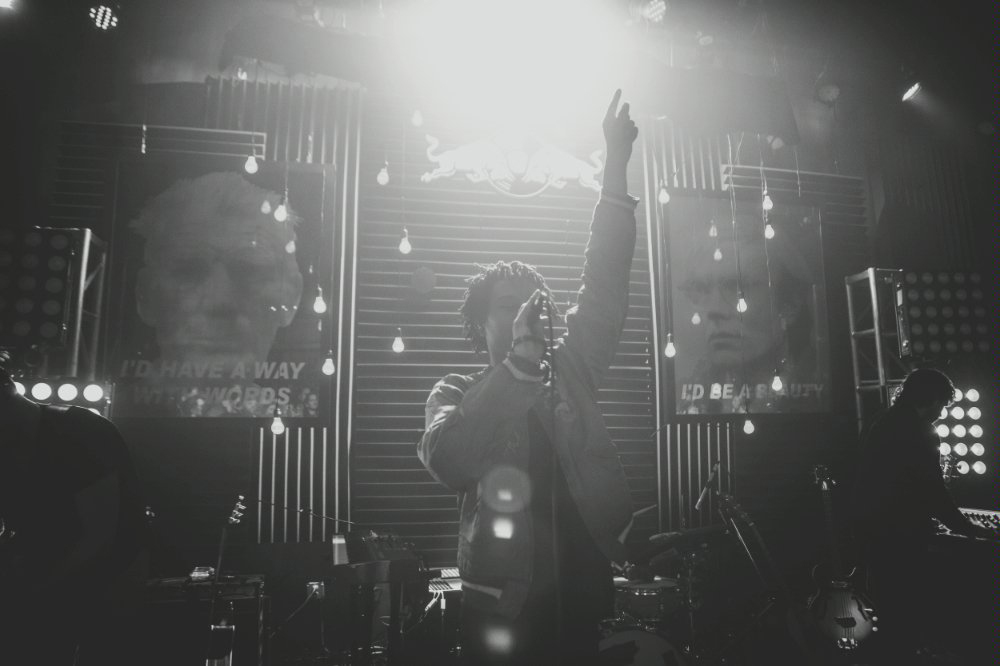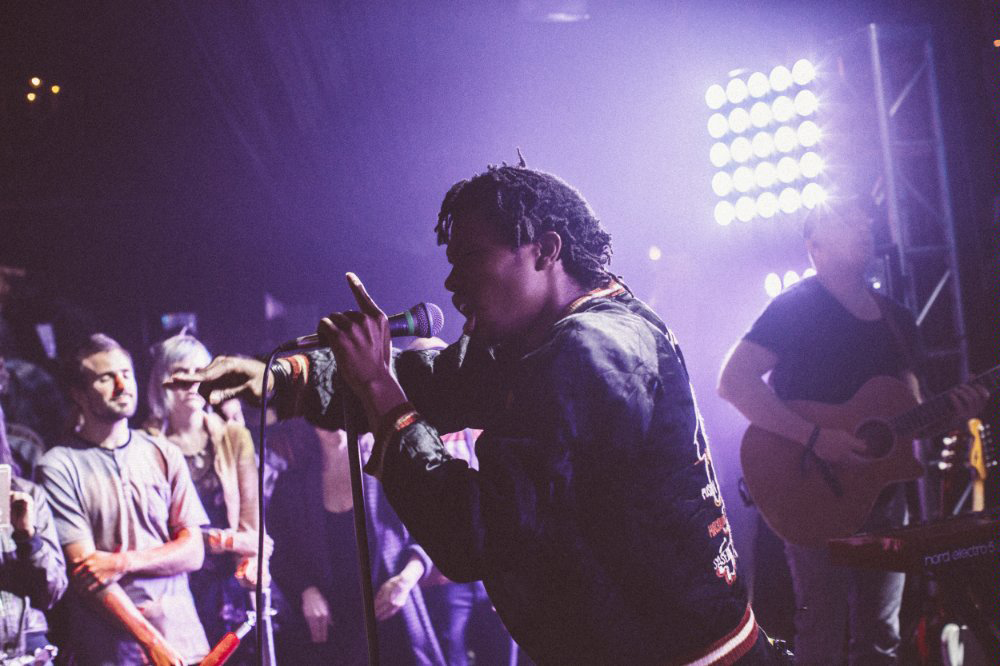 Even though Raury isn't old enough to legally purchase a drink, his maturity shined in a room full of those older than him. Raury was set on and using his platform both literally and figuratively to showcase another side of Atlanta's music scene. He said the perception of music only being for entertainment simply isn't true and he came to prove that. He also countered the stereotyping of artists who make conscious music as being "caught up in a saint complex" before a moving performance of "CPU" supported by his talented pianist. When Raury pulled out a guitar of his own while comparing a past girl of his to cigarettes, the entire crowd knew that the track ("Cigarette Song") off his 2014 Indigo Child mixtape was coming next.
Raury might not be the type of artist to top the Billboard charts or put up crazy first week sale numbers, but that's okay. He's more concerned with the people. The 19-year-old artist caught the eyes and ears of his generation this year with the release of his debut album, but on Monday night he won over a small club tucked in the busy streets of Hollywood thanks to Red Bull Sound Select Presents: 30 Days in LA.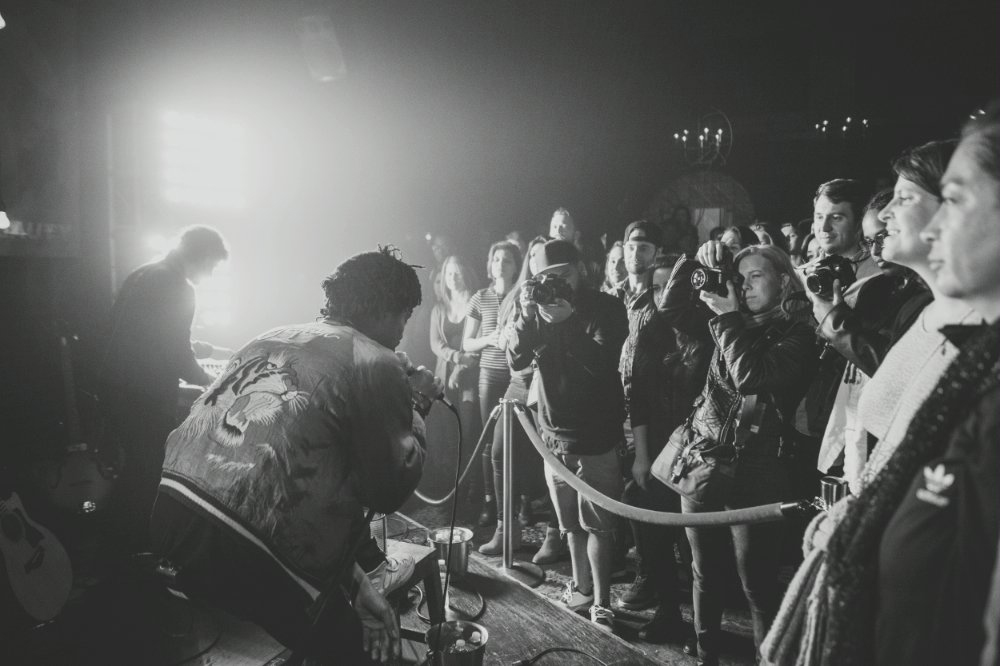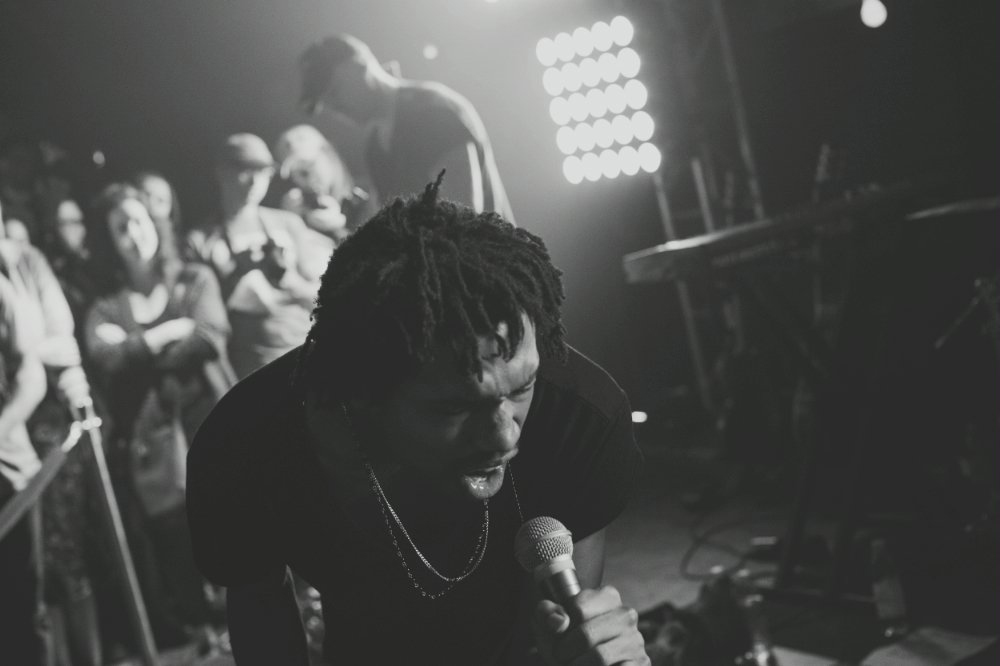 ***
Photos by Catie Laffoon / Red Bull Sound Select / Content Pool