Jeremy Scott x adidas Originals "Wings 3.0" – Jeremy Scott has built a reputation on flipping the script, and while the first pair of adidas JS Wings were something to marvel, the latest Wings 3.0 is nothing more than a caricature of the original. The fashion sneaker appears in a bright, metallic gold and the wings are more prominent than ever. In fact, the oversized wing nearly covers the entire shoe, and then protrudes out. If you're goal is to turn heads, then there probably isn't a better way than to stick gold wings on your feet.
Source: adidas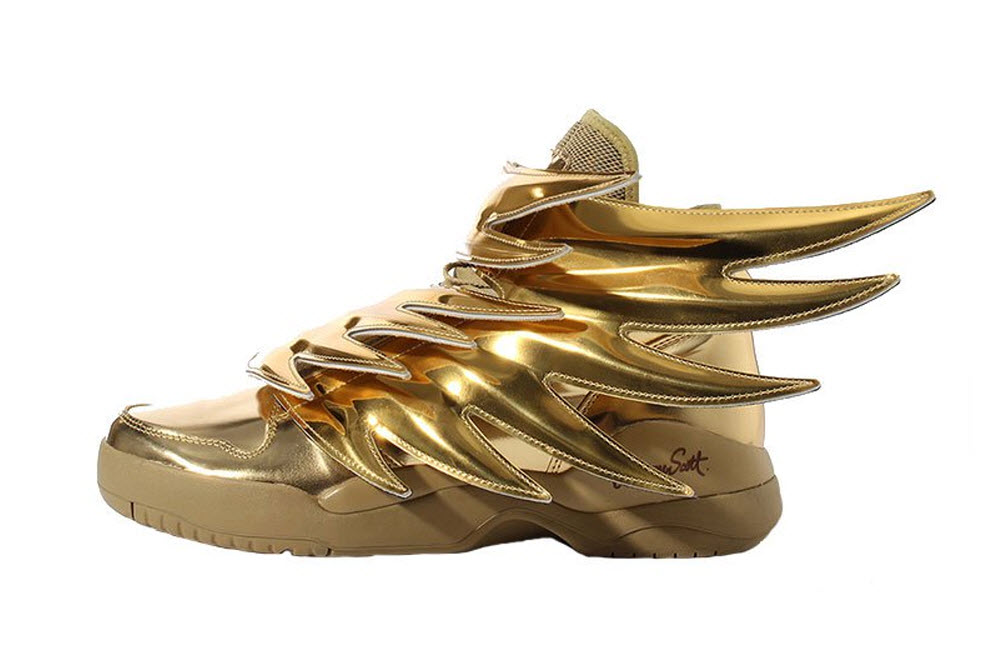 Ric Clayron x FUCT SSDD – FUCT Same Shit Different Day (SSDD) links up with musician and artist Ric Clayton for a collaborative collection this spring. The lookbook was shot with gritty downtown Los Angeles as the backdrop and shows off a project that dives into the punk and skate subculture. From skulls to flannels, the collection is a curated melting pot of the music scene as well as the casual culture of skate. Look for the collection to drop later this week at select stores, as well as online.
Source: FUCT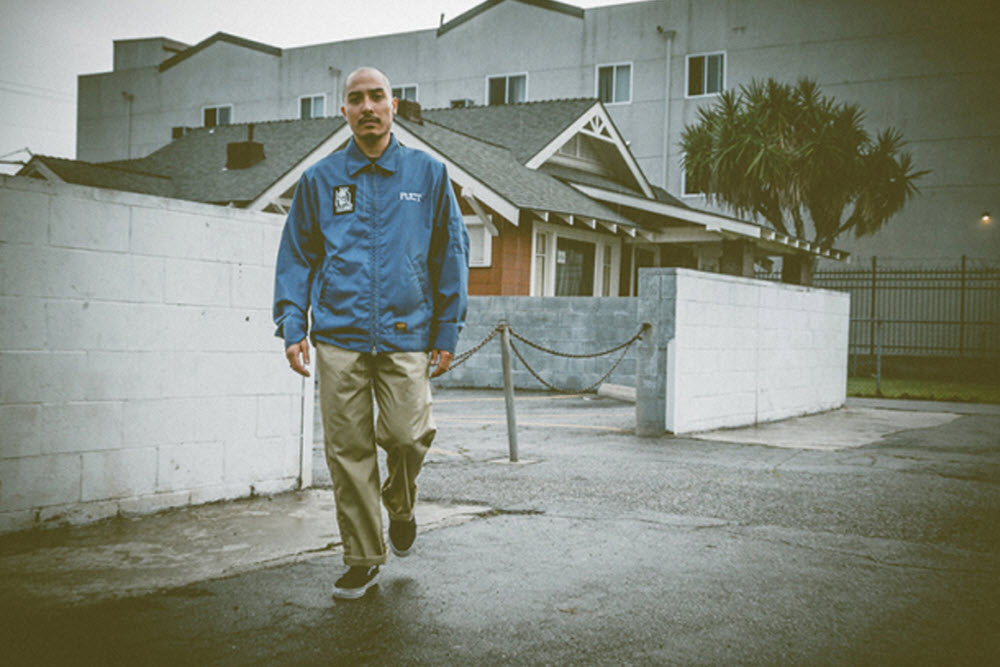 Microsoft Universal Foldable Keyboard – If you find yourself traveling frequently, then you need to continue reading. The Universal Foldable Keyboard from Microsoft makes for the perfect travel companion. You can skip the laptop and just bring the tablet with this space-saving keyboard. By folding into half it's original size, the Universal Foldable Keyboard syncs up to your tablet via Bluetooth, and also has the option to toggle between two devices. Whether it's the phone that needs the keyboard or a spreadsheet on the tablet, it's a seamless click away.
Source: Microsoft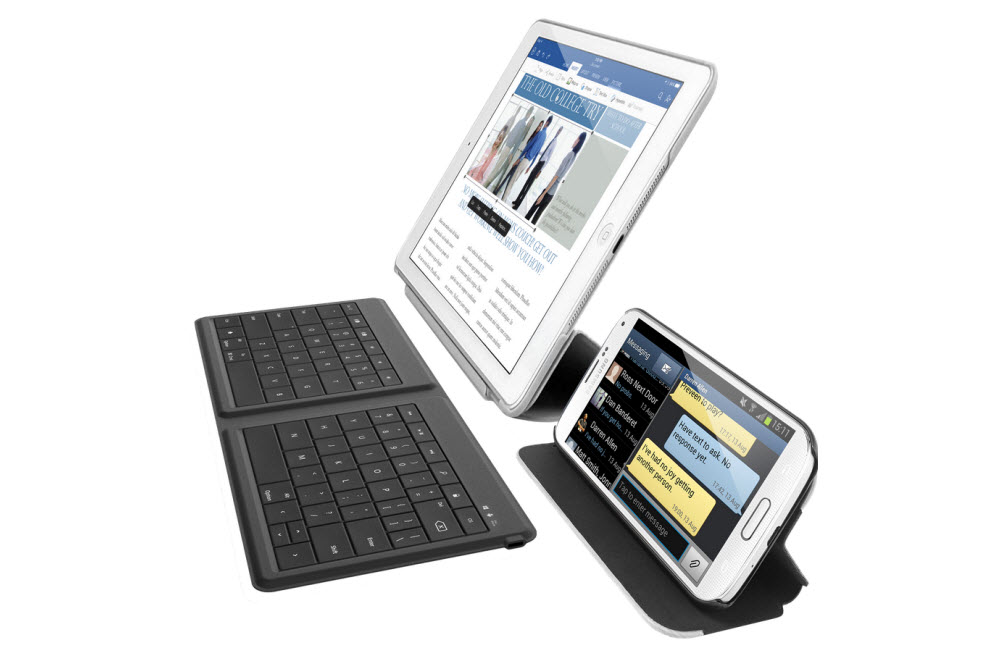 Black Scale x House of War – Besides stepping up from just graphic T-shirts, the San Francisco-based Black Scale is elevating their accessories game. Their latest bottle opener with House of War is on point. In lieu of the typical bottle opener, this one features a seductive pair of lips hand cast in a black matte finish. The bottle opener securely mounts onto any wall and the head of any beer drinker.
Source: Black Scale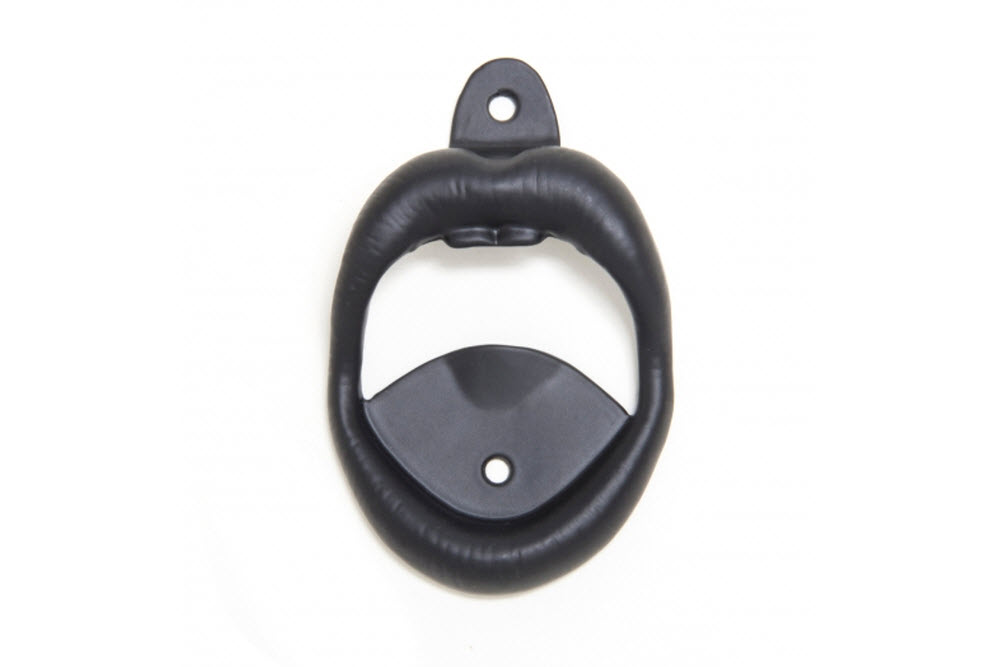 Bamford Grooming Department – After cornering the timepiece customization market, George Bamford takes aim at grooming. The Bamford Grooming Department is a joint partnership with Carole Bamford and the two want to bring a certain air of sophistication and luxury to the market. Kicking things off is the Edition 1 Candle that is a blend of citrus, spice, with notes of wood. Expert Bamford Grooming Department to continue to grow with a face wash, daily moisturizer, shave oil, body wash, and conditioning shampoo.
Source: Bamford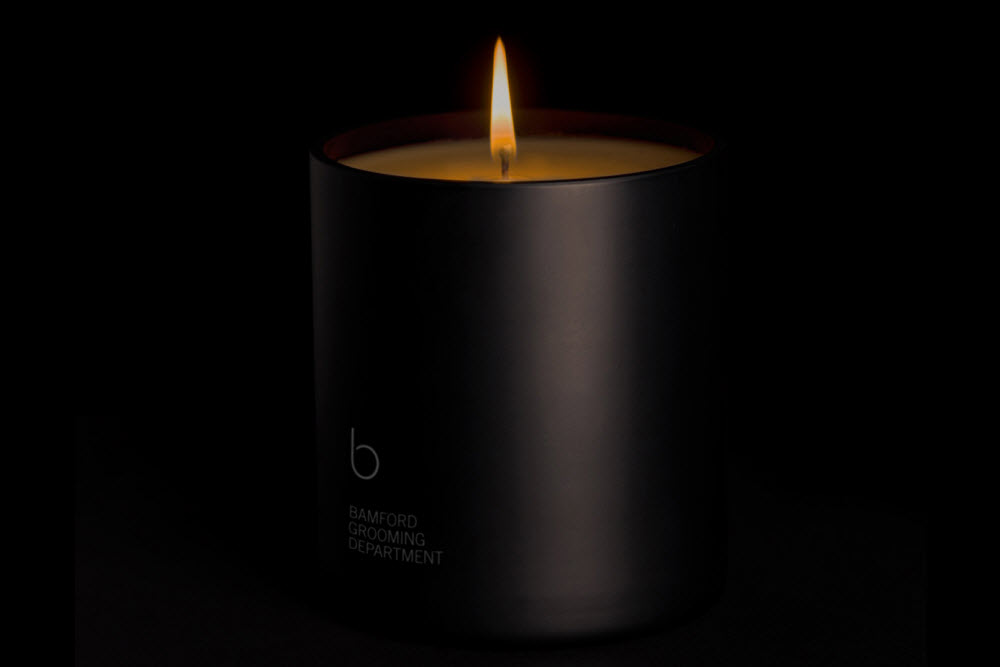 Spitfire x Volcom – After enjoying a collaboration with Supreme, Spitfire has been tapped yet again by the likes of Volcom. With over 50 years of combined experience in the world of skate, the two brands march forward to create a soft goods collection that is focused on quality. Consisting of workwear-inspired durability, the collection includes wearable wovens, graphic T-shirts in hues of black and red, light jackets, printed socks, and 6-panel snap-backs sporting the signature Spitfire x Volcom logo.
Source: Volcom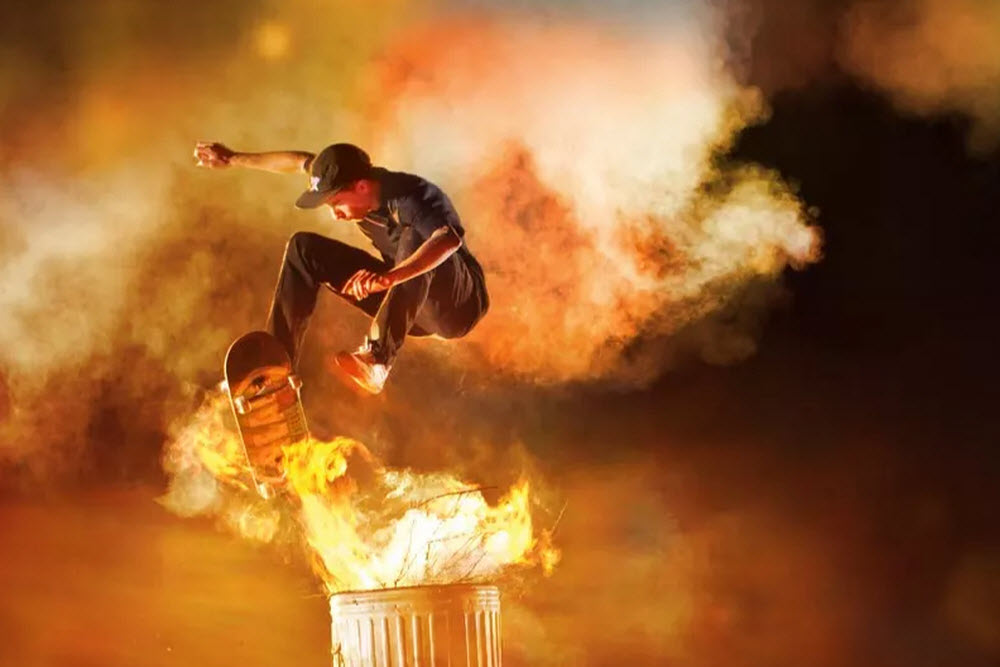 Nike Free Flyknit Pink Flash – Not everyone can pull off pink, but if you think you have that swag then get on the latest Free Flyknit from Nike. The latest rendition of this premium runner uses an electric pink knit with accents of bright green. It's an ill combination, and takes the doldrums out of the usually boring Free Flyknit line. In addition to the one piece construction uppers, the shoes are paired with the comfortable Free 5.0 sole. Look for these performance running shoes to be at select Nike Sportswear accounts now.
Source: Nike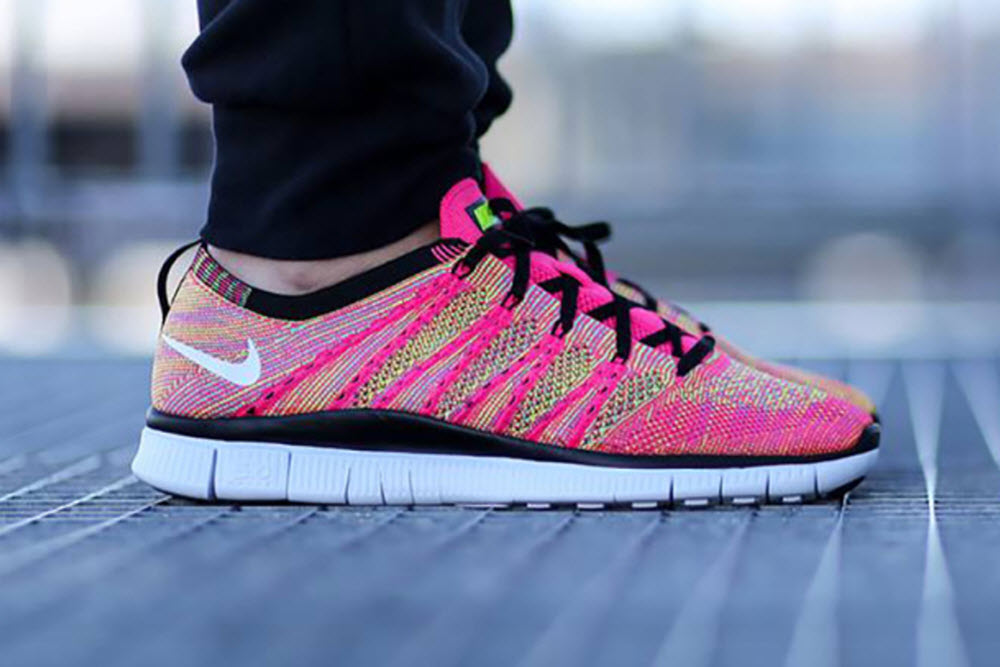 Panasonic Nubo – No modern security camera is perfect, but Panasonic's Nubo gets pretty darn close. Instead of storing footage on a hard drive, or in the cloud the Nubo is 2G, 3G, 4G and LTE compatible. By not relying on Wi-Fi, the Nubo ensures that data is saved even when the internet goes down. In addition to this slick feature, the Nubo also allows conventional storage through Cloud-based software and through microSD. The Nubo can stream straight to your phone, and it's weather resistant construction means it works well indoors or out.
Source: Panasonic